Does CarGo's bat heat up with weather?
Rox slugger hit .390 with 2 homers, 5 RBIs on road trip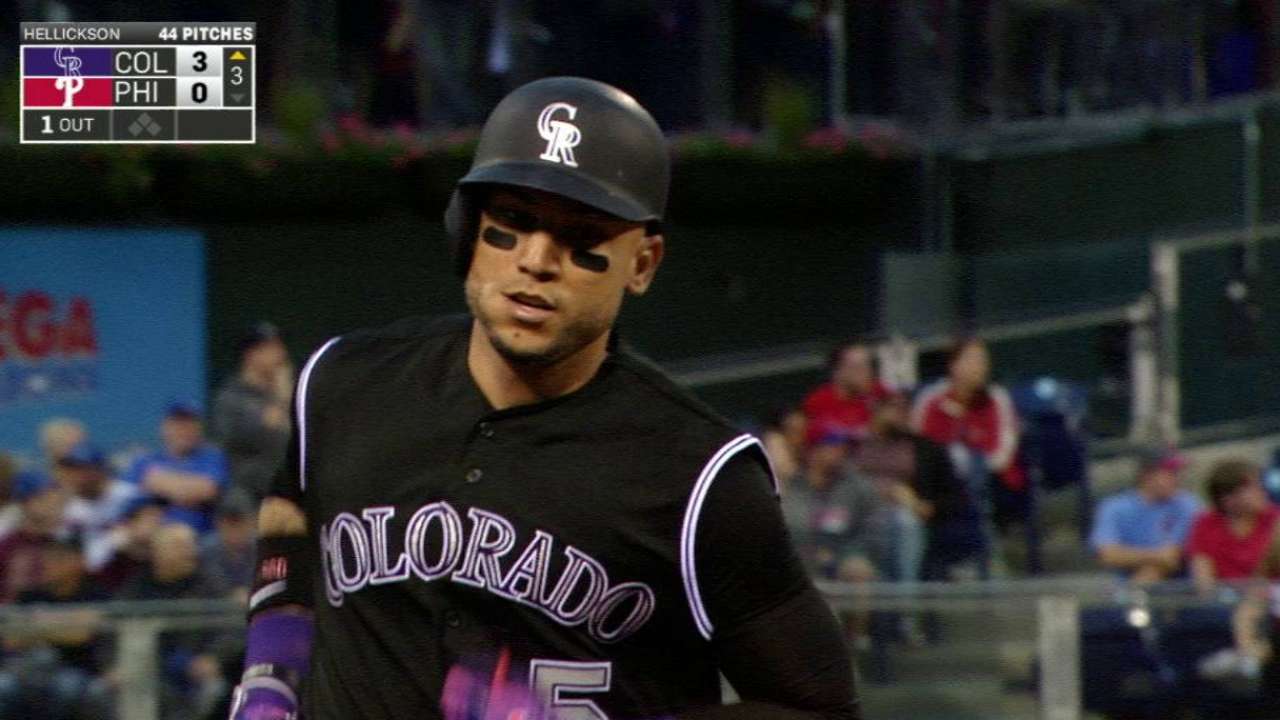 DENVER -- Rockies right fielder Carlos Gonzalez has become known for slow starts -- often in the cold, wet and unpredictable early-season weather.
And while making a direct correlation is difficult, some numbers say the thermometer and Gonzalez's performance might have a connection.
MLB.com looked at gametime temperatures for the 1,070 games available (he has played 1,108). Here's what they revealed:
• With the temperature below 60 degrees, he has hit .261 with a .317 on-base percentage and a .461 slugging percentage.
• At 60 degrees or above, he is a .296 hitter with a .352 OBP and a .533 slugger.
Gonzalez laughed when he looked at the split.
"That says I'm not from the town where Mike Trout grew up," Gonzalez, a Maracaibo, Venezuela native, said while referring to the fact Trout, the Angels star, hails from Vineland, N.J.
"I kind of tell myself I'm used to it, because I've been living in Denver for a long time. Like, 'I know how to deal with it.' But it's not easy. But when the season gets going, you know you're going to get good weather."
Certainly, he was happy with the 68-degree temperature expected for Friday night's game against the Cardinals at Coors Field. He's coming into that after a 10-game road trip to Minnesota, Cincinnati and Philadelphia, during which he hit .390 with two home runs, four doubles and five RBIs.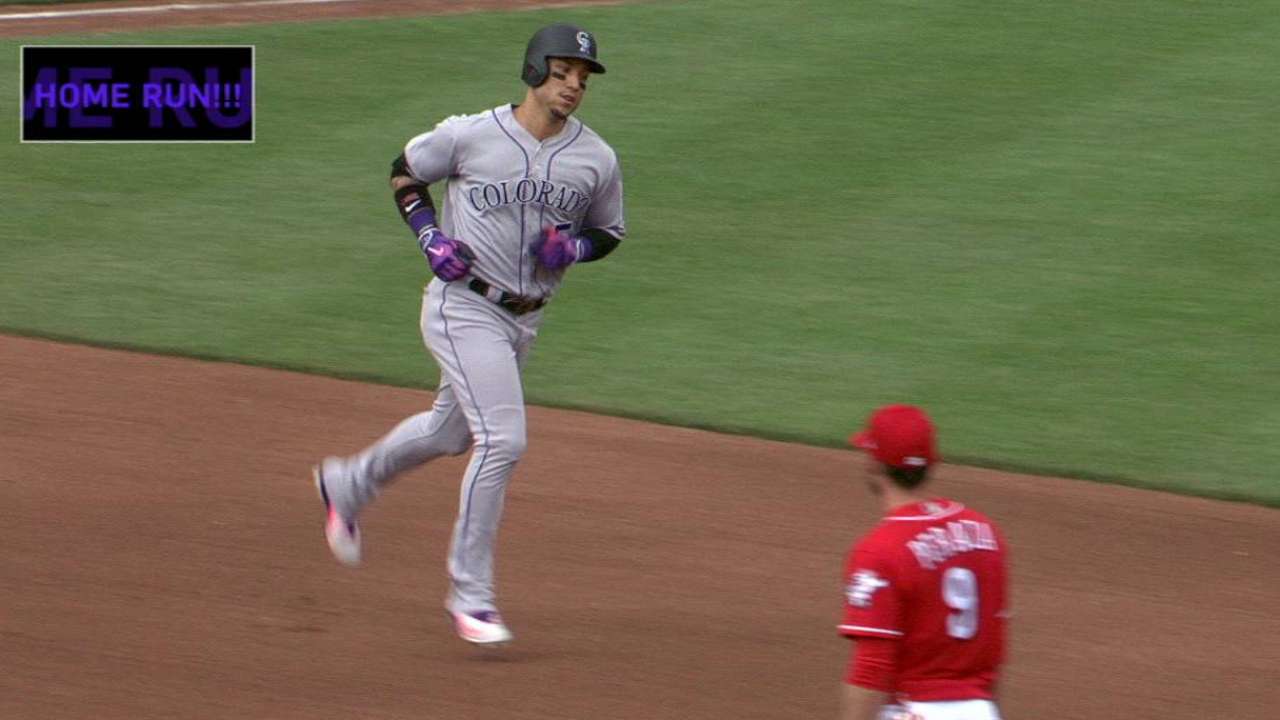 Before the trip, Gonzalez was hitting .213 with two homers and 11 RBIs in his first 34 games.
Again, weather isn't the sole factor.
The left-handed hitting Gonzalez has a complicated swing that begins with a pronounced leg kick. Also, he has a hard swing designed for power, and understands that pitchers work him on the outer part of the plate in an attempt to have him roll into a grounder on the right side, and into an extreme shift.
Gonzalez knows the timing involved could be elusive, especially going from limited playing time in Spring Training facing pitchers "who say, 'I'm going to work on my fastball and I don't care who's hitting, so I'm going to throw it right down the middle," he said.
But throw in cold hands that sting when contact is made -- and sting a little more when timing isn't right -- and the weather can be an obstacle. Weather delays don't help, either. Gonzalez was happy to be home Friday, and not last weekend -- when Denver had one of its May snowstorms.
"That's what makes it even harder when it's cold and windy and now you have snow or rain," Gonzalez said. "It's always nice to get back home and not have to deal with that stuff."
Gonzalez isn't shy about mentioning the early-season cold. But upon further examination, it's the cold coupled with the fact it's early in the season that may play havoc with his swing.
Over the last three years, when Gonzalez hasn't been battling some kind of injury, Gonzalez has hit .252 in April, improved to .271 in May, and heated up to .323 in June and .332 in July.
But to further underscore that Gonzalez's ups and downs are not totally weather-related, there's this: In 161 games in September and October, Gonzalez is a .292 hitter with an .839 OPS.
Thomas Harding has covered the Rockies since 2000, and for MLB.com since 2002. Follow him on Twitter @harding_at_mlb and like his Facebook page.
This story was not subject to the approval of Major League Baseball or its clubs.