Asher replacing Ubaldo in Orioles' rotation
Showalter hopes Jimenez can find form working out of 'pen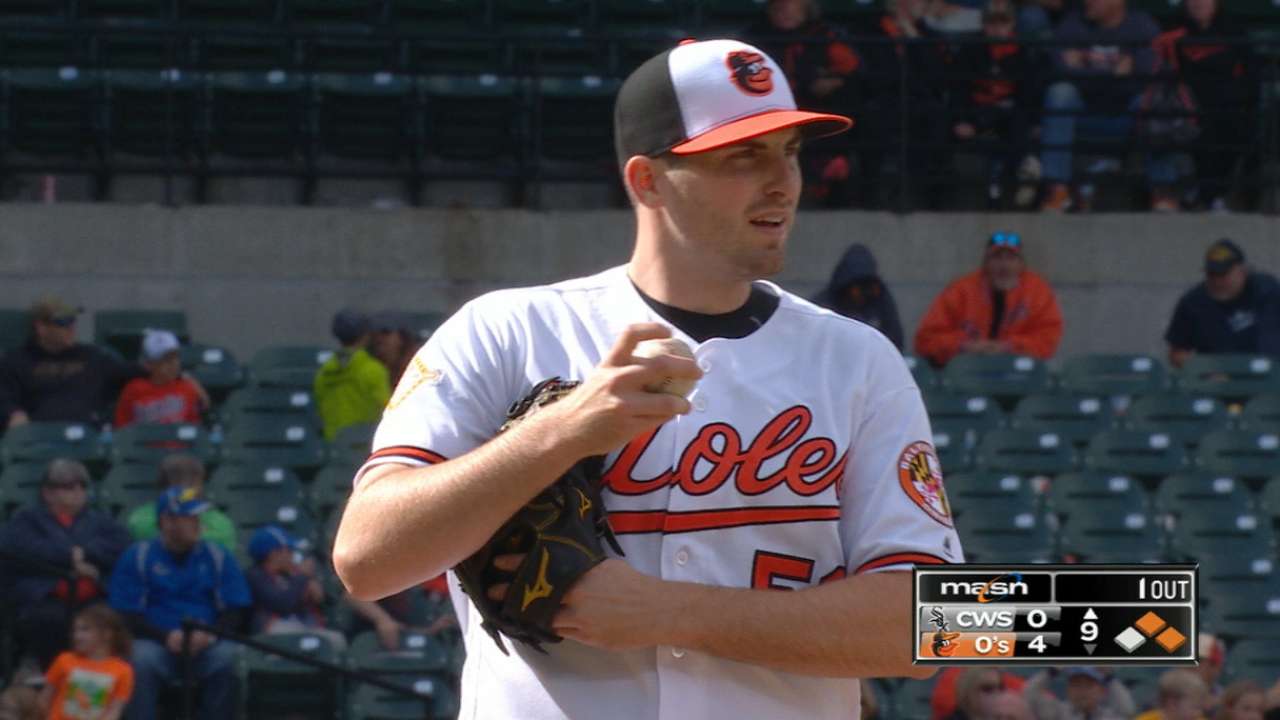 HOUSTON -- Orioles manager Buck Showalter figures Ubaldo Jimenez will find a beneficial chance to recalibrate pitching success from the bullpen.
Jimenez has allowed 15 earned runs in his last three starts, provoking Showalter and the Orioles to send him to the bullpen and swap Alec Asher in as Sunday's starter against the Astros at Minute Maid Park.
In Asher's last start, on May 2 in Boston, he allowed six hits and three earned runs with one walk and four strikeouts in six innings. In a right-handed relief role since, Asher has given up two earned runs in seven outings, none longer than 3 1/3 innings.
"He's deserving of an opportunity," Showalter said. "He's presented himself well."
"If my name is called, then I'll go out there and try to get guys out and do my job," said Asher, who was informed Wednesday he'd start the finale of the three-game series.
Bringing Asher to the starting rotation removes a reliable arm from Baltimore's bullpen, Showalter said. But the eighth-season manager isn't worried.
"We've got other people down there, too," he said. "It's also presenting a way for Ubaldo to get back to the way he needs to be. And we think Asher's got a chance to help us there. Who knows? He's deserving, but we're going to hold out hope that Ubaldo gets back to us."
Jimenez (1-2, 7.17 ERA) has held an ERA above 6.00 throughout May and will work from the bullpen beginning Friday.
"Trying to figure out someway to get him going," Showalter said.
Christian Boutwell is a reporter for MLB.com based in Houston and covered the Orioles on Friday. This story was not subject to the approval of Major League Baseball or its clubs.