Arrieta's troubling homer trend continues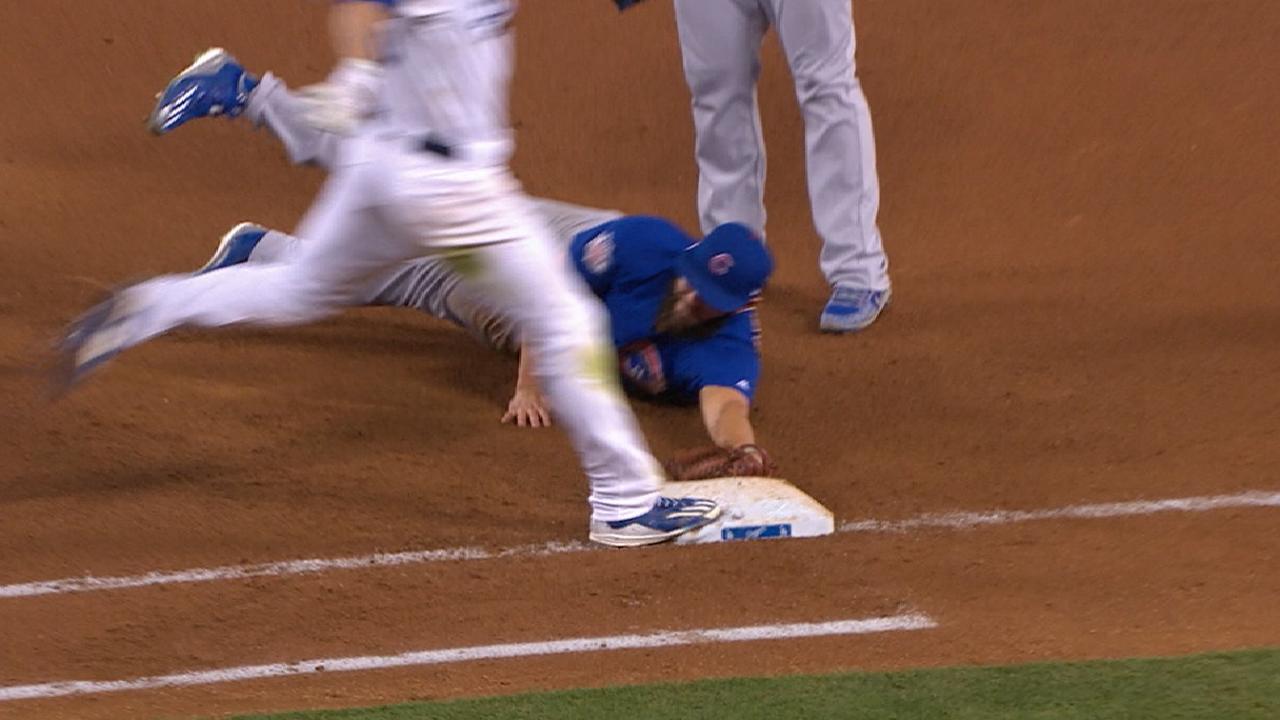 LOS ANGELES -- The Cubs' Jake Arrieta didn't pitch badly Friday night against the Dodgers, and he definitely showed he can field his position.
Arrieta served up five hits, including a solo homer by Chase Utley in the third and a two-run shot to straightaway center by Adrian Gonzalez in the sixth in the Cubs' 4-0 loss to the Dodgers. It's the fourth time in 10 starts this season that the right-hander has given up multiple home runs, a trend he'd like to stop.
"I don't intend to give up as much hard contact, especially balls over the fence," Arrieta said. "It's been a little bit of tough luck. They just flat out beat us tonight.
"We knew coming in that we were going to have a challenge," Arrieta said. "After they scored the first run, it was pretty much over."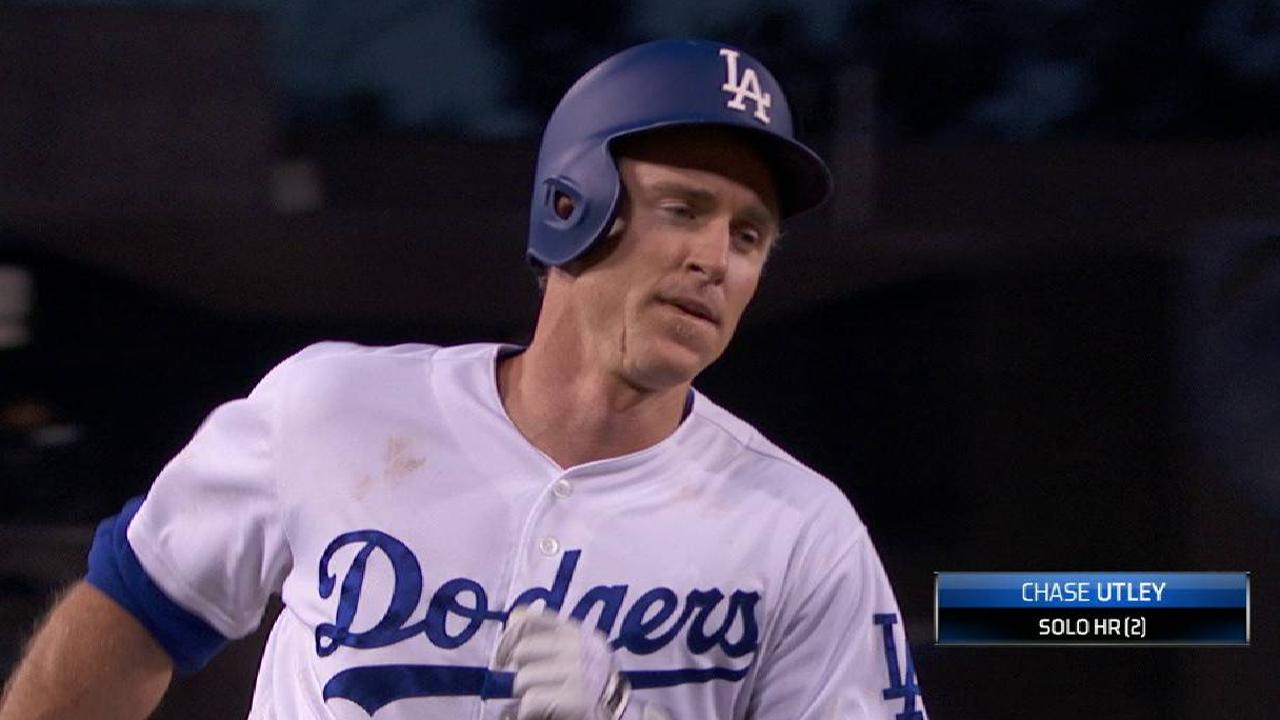 Arrieta showed some impressive glovework in the fifth. Utley hit a dribbler that rolled between first base and the pitcher's mound. Arrieta scooped it up and instead of flipping to first baseman Anthony Rizzo, the pitcher dove to tag the bag. Utley was called safe, but the Cubs challenged, and the call was overturned.
"It's a gutsy play right there with the runner running down there," Cubs manager Joe Maddon said.
"It's a do-or-die play," Arrieta said. "Out of the corner of my eye, I could see where Rizzo is, I knew where he was approaching the ball. It's one of those things where I have to either go straight to the bag or get the ball and try to make a play. I was able to get to the ball in time. I had to re-direct and dive.
"It was actually a fun play. I kind of look forward to plays like that to show a little athleticism."
Did Rizzo say anything?
"You hear things," Arrieta said, "but it's a game-time decision. I either have to attack the ball or go to the base, and I knew it was going to be a bang-bang play. I did my best to retrieve the ball and get to the bag as fast as I could."
Arrieta thought he had beat Utley to the bag and was glad the Cubs reviewed the play.
"When you're in the moment and it's happening game-speed, you just don't know," he said.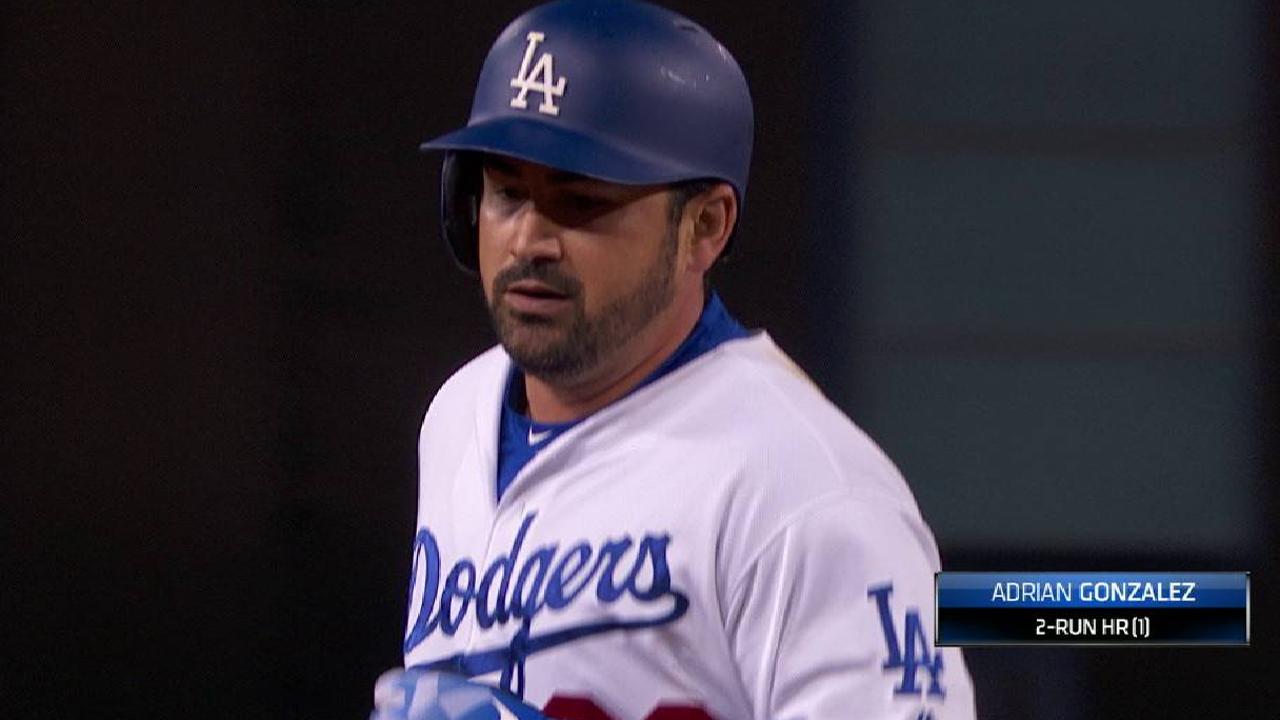 Despite the loss, Maddon was pleased with Arrieta's effort. Utley's homer came on a 1-1 pitch, while Gonzalez took advantage of being in a 3-1 count. They were home runs Nos. 9 and 10 off the right-hander, matching the total he gave up in 33 starts in 2015 when he won the National League Cy Young Award.
"My analysis would be the homers [are because] he was getting in some counts and making mistakes and they're not missing them," Maddon said. "Maybe the velocity is not 95, 93 [mph] might bleed into that a little bit, but I thought he had good movement today, a good breaking ball. There's nothing to criticize. They just hit homers."
Arrieta admitted the pitch to Gonzalez caught too much of the plate. Catcher Willson Contreras called for a changeup but Arrieta shook him off and threw a fastball.
"I expect to locate a little better than I did," Arrieta said. "For the most part, it was really good. Just a couple mistakes came back to get me."
Carrie Muskat has covered the Cubs since 1987, and for MLB.com since 2001. She writes a blog, Muskat Ramblings. You can follow her on Twitter @CarrieMuskat and listen to her podcast. This story was not subject to the approval of Major League Baseball or its clubs.