A-Gon finds form with first homer of season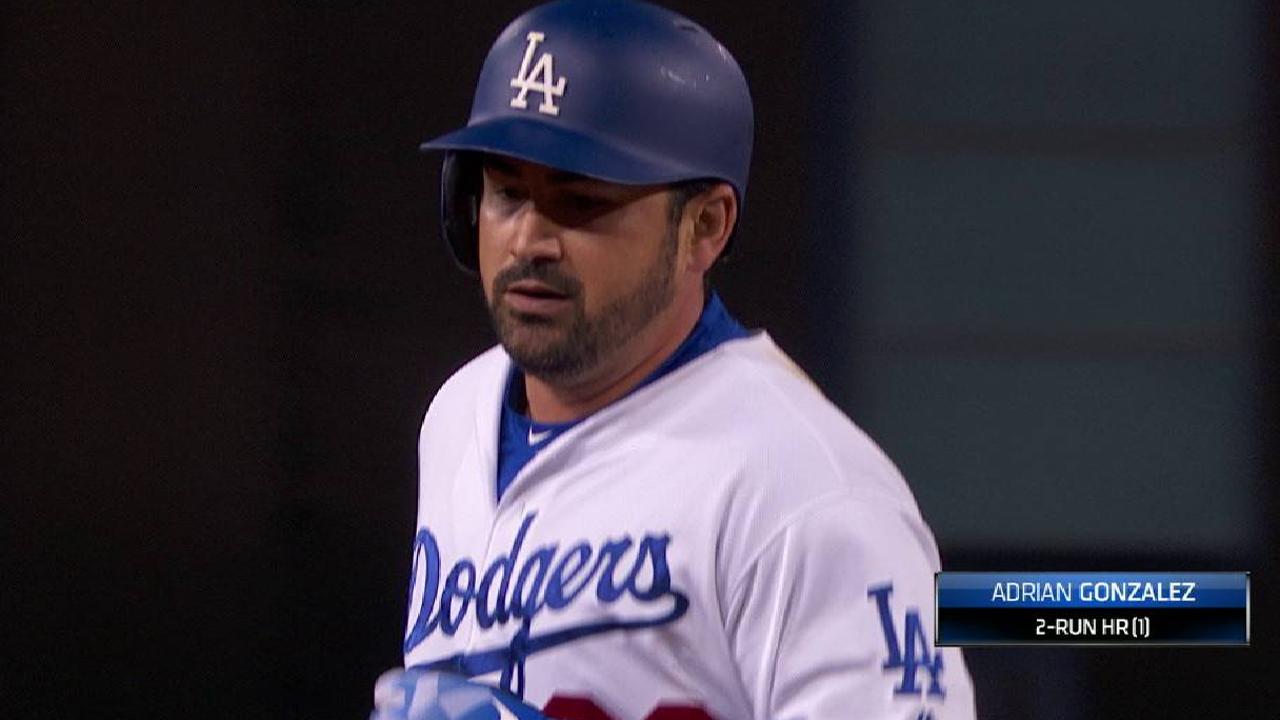 LOS ANGELES -- Dodgers manager Dave Roberts hadn't seen Adrian Gonzalez belt a home run like he did during Friday night's 4-0 win over the Cubs in a "couple of years."
Gonzalez sent towering two-run shot in the bottom of the sixth to give the Dodgers a comfortable 4-0 lead. The home run was also his first since the Dodgers' 1-0 win over the Cubs in Game 2 of the National League Championship Series, back on Oct. 16.
"It was a little funny to watch his relief," Roberts said. "You don't expect a guy with as many career homers to have his first homer and be so relieved. I think there was a huge weight off his shoulders."
For Gonzalez, the beginning of the season was unfamiliar. He dealt with a shoulder injury and landed on the disabled list for the first time in his 14-year career, snapping a streak of 1,774 consecutive games played that was the longest among active players.
Gonzalez ended up missing 12 games.
But now, even though he's not back to 100 percent, Gonzalez has started to break out at the plate.
During this 10-game homestand, Gonzalez has seven RBIs and four doubles.
"I'm not really concentrating on the home runs," Gonzalez said. "I'm just trying to help the team win. If I do my job and I have good at-bats and drive in runs with singles, who cares about the home runs."
Added Roberts: "Hopefully he's figured something out. I don't know mechanically, he can speak to that. For me, just the visual of seeing the ball coming off the barrel, it's just better for me."
Joshua Thornton is a reporter for MLB.com based in Los Angeles. This story was not subject to the approval of Major League Baseball or its clubs.