Bird heading to Tampa, nearly set for rehab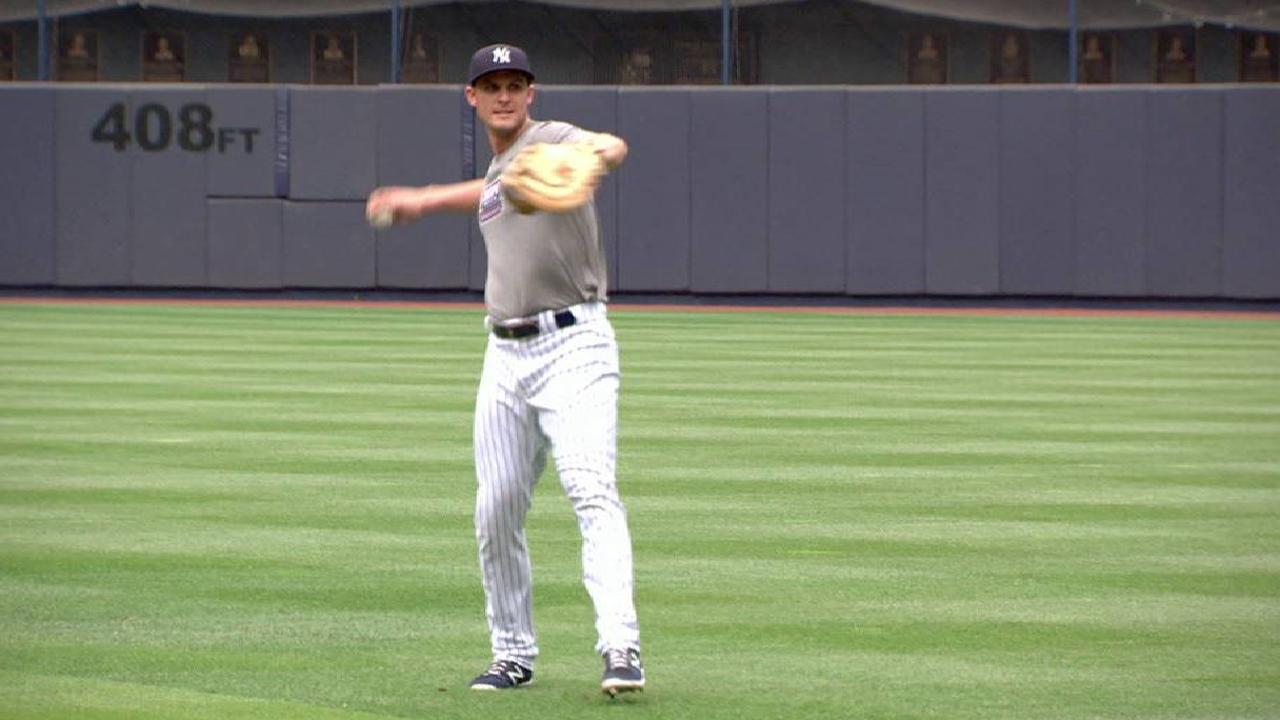 NEW YORK -- Yankees first baseman Greg Bird is expected to leave for the team's player development complex in Tampa, Fla., on Sunday, where he will prepare to begin a Minor League rehabilitation stint.
Bird, who was placed on the 10-day disabled list on May 2, was out running the bases, testing his right ankle before the team's batting practice Friday.
"Flying around the bases or just running," manager Joe Girardi said. "He's supposed to leave Sunday for Tampa."
Earlier this week, Bird began throwing, taking some swings off the tee and hitting soft-toss before progressing to taking grounders and running.
Both Girardi and general manager Brian Cashman said two weeks ago that they weren't going to rush the first baseman before he was pain-free. So it appears Bird is close to 100 percent ready to return, barring any setbacks during his rehab assignment with Class A Advanced Tampa.
Bird was batting .100 (6-for-60) in 19 games before heading to the DL with a bruised right ankle, a huge decline from his monster performance in Spring Training, when he hit .451 with eight home runs.
While Bird never blamed his injury for his poor start to the season, he did foul a ball off his right ankle in the Yankees' last Spring Training exhibition in Florida, which was the source of his bone bruise.
'Bad luck' Chase
After starting off the season as one of the Yankees' most consistent hitters, third baseman Chase Headley has struggled over the last three-plus weeks.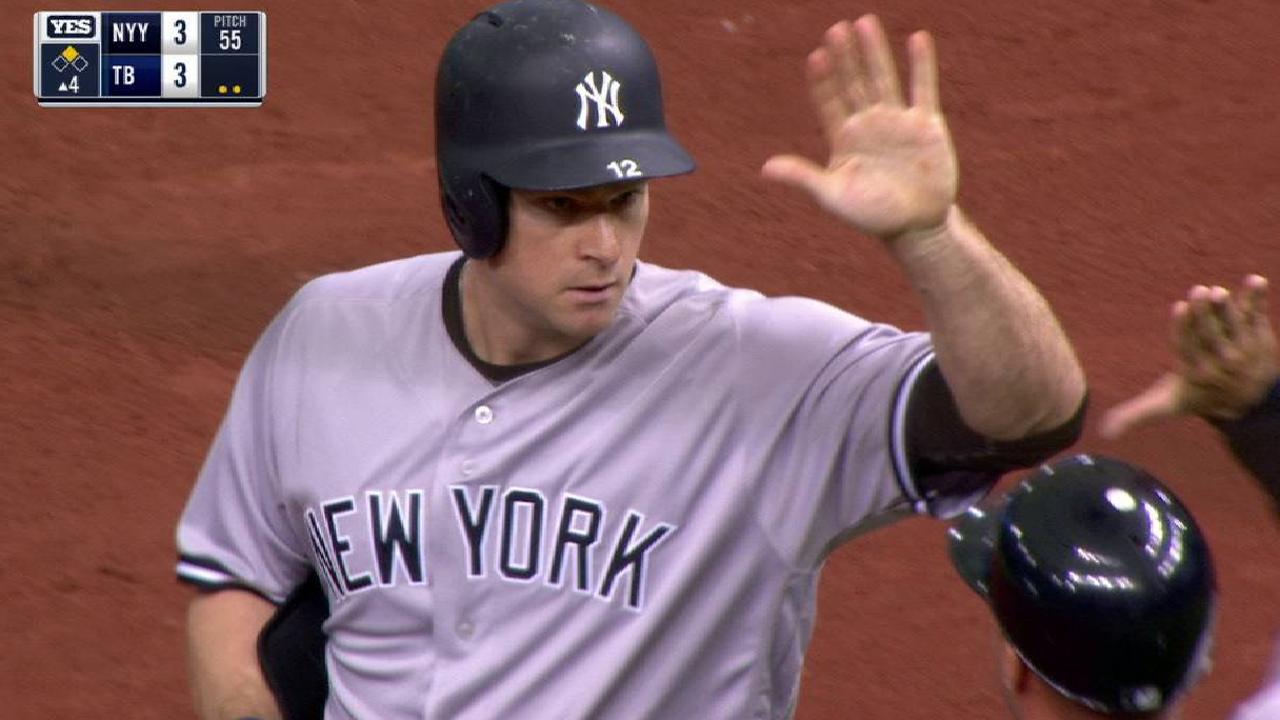 Since the start of May, Headley is batting .153 (11-for-72) with no home runs and 25 strikeouts. That comes after he hit .301 (25-for-83) with three homers and 19 strikeouts to start the year.
Girardi said he isn't worried about his veteran third baseman, who is still hitting the ball hard, according to the manager.
"In this streak, he's run into some bad luck," Girardi said. "I mean, he's hit some balls hard that haven't been hits. Last year, when he was struggling, he wasn't really hitting the ball hard. It leads me to believe some of this luck has got to change in his favor."
Last year's slump came to open the year, when Headley hit .150 (9-for-71) in the first month before batting .298 in May.
Chapman to begin throwing
Girardi said closer Aroldis Chapman would likely begin throwing Saturday, as long as everything went well during a meeting with the doctor on Friday.
Chapman went on the 10-day DL on May 14 with an inflamed left rotator cuff after trying to play through it for a few weeks.
Matthew Martell is a reporter for MLB.com based in New York. This story was not subject to the approval of Major League Baseball or its clubs.