Maybin (knee) sits, Pujols (hamstring) returns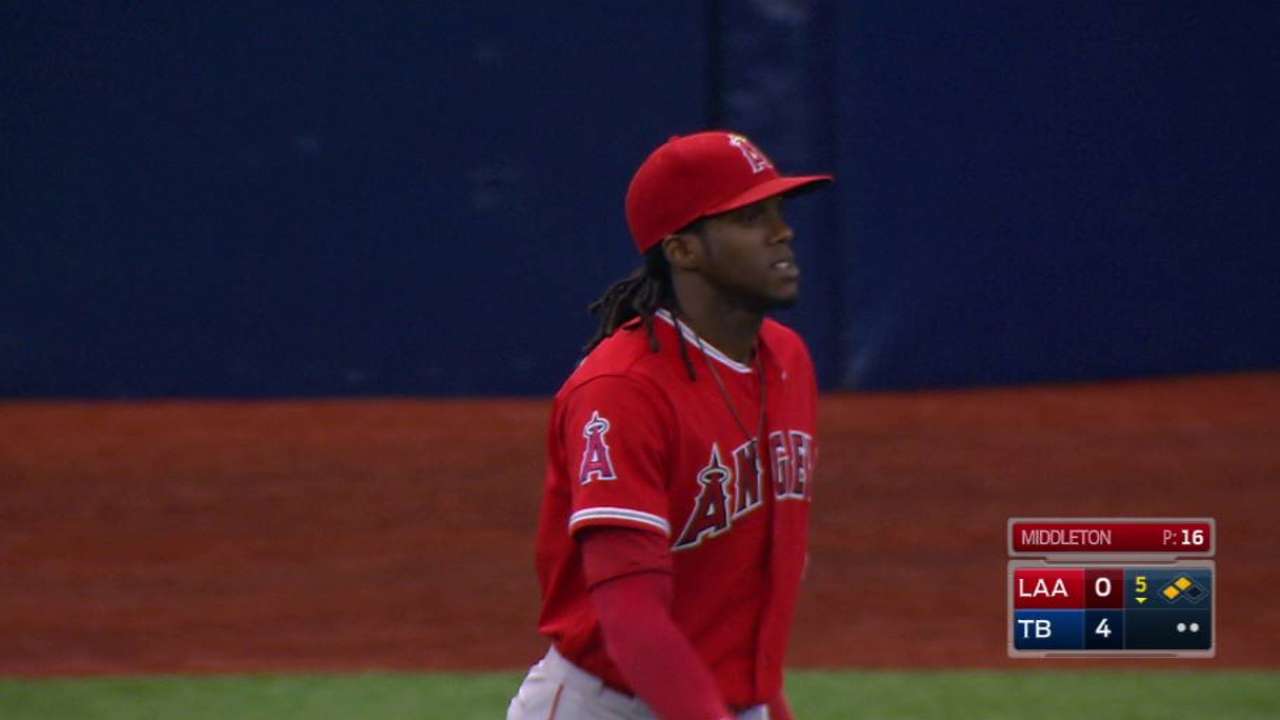 MIAMI -- Cameron Maybin was not in Friday's starting lineup for the series opener against the Marlins, but the good news is Albert Pujols was. Maybin left Thursday's game with a sore left knee, and manager Mike Scioscia held him out to rest it one more day.
Maybin's knee flared up on the artificial turf at Tampa Bay, and according to Scioscia, wanted to remain in the game.
"Astroturf is like that," Scioscia said. "It's like that truth serum; everything you have, you feel. We took him out as a precaution. I think if this was a playoff game or a pennant race type of game, he'd suck it up and play. But since we're looking at 100-plus games ahead of us, we wanted to give him a day to recover.
"It just makes sense to give him today, and hopefully he rebounds and gets back out there tomorrow. We're anticipating him playing tomorrow."
The Angels are anxious to get Maybin back in the lineup swinging the hot bat again. He established a career high with five hits on May 16 and has gone 15-for-35 (.429) with two homers, five doubles, five RBIs and 10 runs in his last nine games.
The Angels are also excited to keep Pujols in the lineup. Despite still recovering from a nagging right hamstring injury and with no designated hitter in the National League park, Pujols was nevertheless in the lineup hitting fourth and playing first base.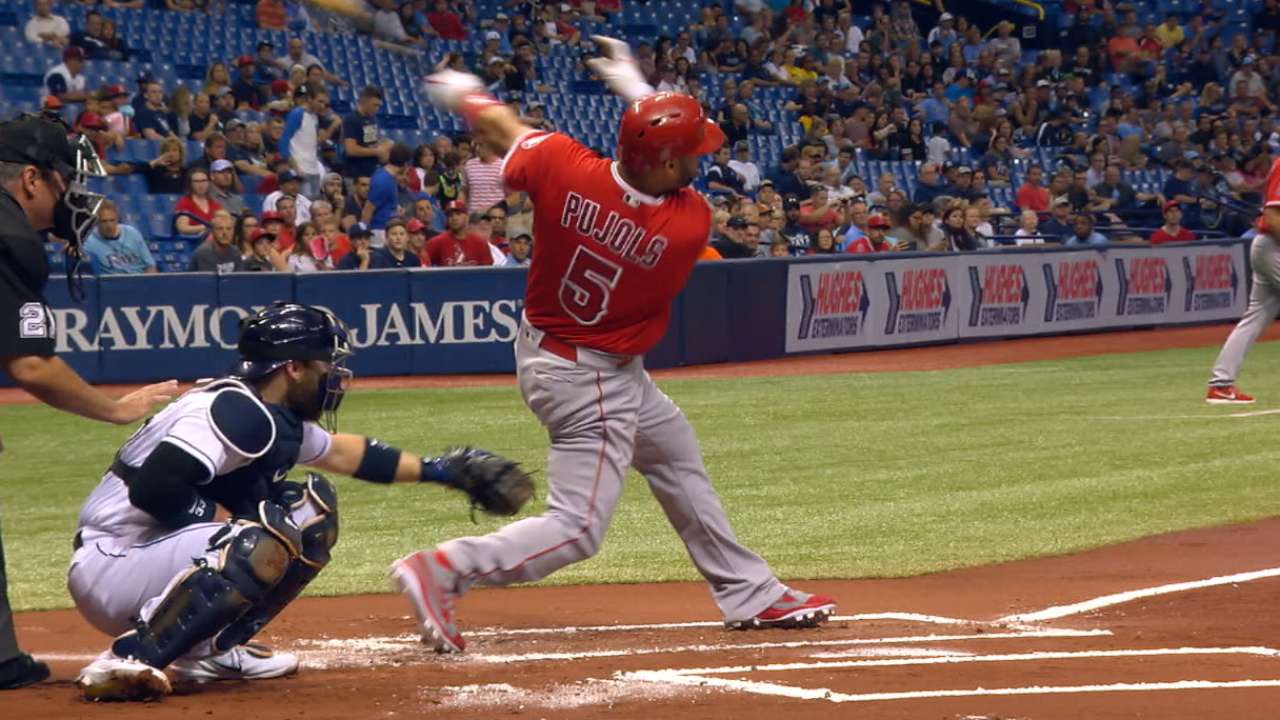 "We're just going to go day by day, try to get him some at-bats and see how it goes," Scioscia said of Pujols' hamstring. "Obviously with Albert, the most important thing is going to be his health moving forward. We need him swinging the bat in the batter's box. So he'll play the field here and hopefully get back to DH'ing at home.
Pujols, who entered Friday three homers from 600, missed a series before returning to play the first three of a four-game series in Tampa Bay. He was given the day off on Thursday.
"He was really starting to swing the bat well before we went on this road trip and hasn't been able to get the consistent at-bats like you know he wants," Scioscia said. "We need him. We need him to keep driving in runs like he is."
Glenn Sattell is a contributor to MLB.com based in Miami. This story was not subject to the approval of Major League Baseball or its clubs.