Dodgers claim Freeman, Heston off waivers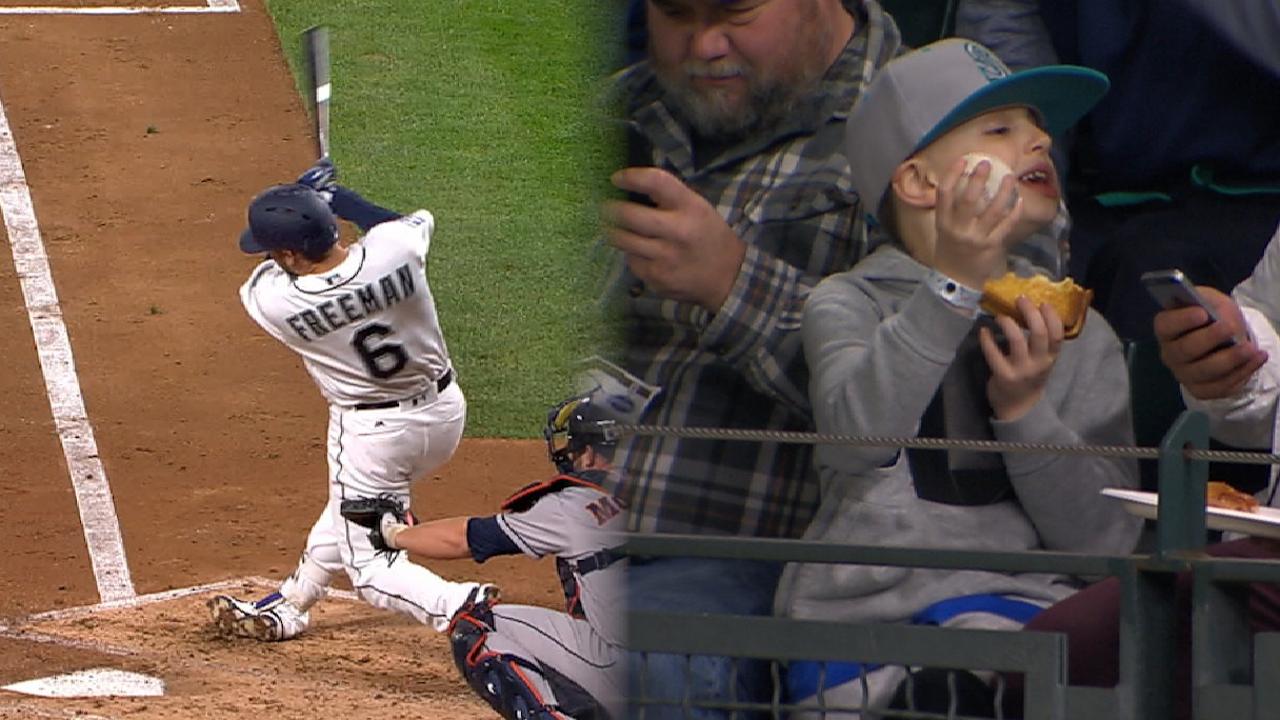 LOS ANGELES -- The Dodgers added to their Minor League depth on Friday by claiming infielder Mike Freeman and right-handed pitcher Chris Heston off waivers from Seattle and optioning both to Triple-A Oklahoma City.
To make room for them, the club transferred outfielder Andrew Toles (right knee surgery) and pitcher Scott Kazmir (left hip strain) to the 60-day disabled list. Toles had ACL surgery this week. Kazmir has not pitched this season.
Freeman, 29, has played 37 Major League games, including 16 with the Mariners this season, going 2-for-30. He has played first base, second base and third base, and he pitched on May 20.
Heston, a 29-year-old starter, has appeared in 40 Major League games, going 13-13 with a 4.57 ERA. He pitched in two games for Seattle this year, allowing 12 runs (11 earned) in five innings. Heston threw a no-hitter in 2015 for the Giants, but he had been designated for assignment by the Mariners on Wednesday.
Kazmir has been at the Dodgers' Spring Training facility in Arizona since May 4 working his way back from a hip injury.
"The velocity has ticked up, which is really good," manager Dave Roberts said of Kazmir's fastball. "We got him on the gun, he's kind of 90-92 [mph], so that's really encouraging."
Roberts said he wasn't sure when Kazmir could make a Minor League rehab start. The lefty made 26 starts for the Dodgers last season, finishing with a 10-6 record and a 4.56 ERA.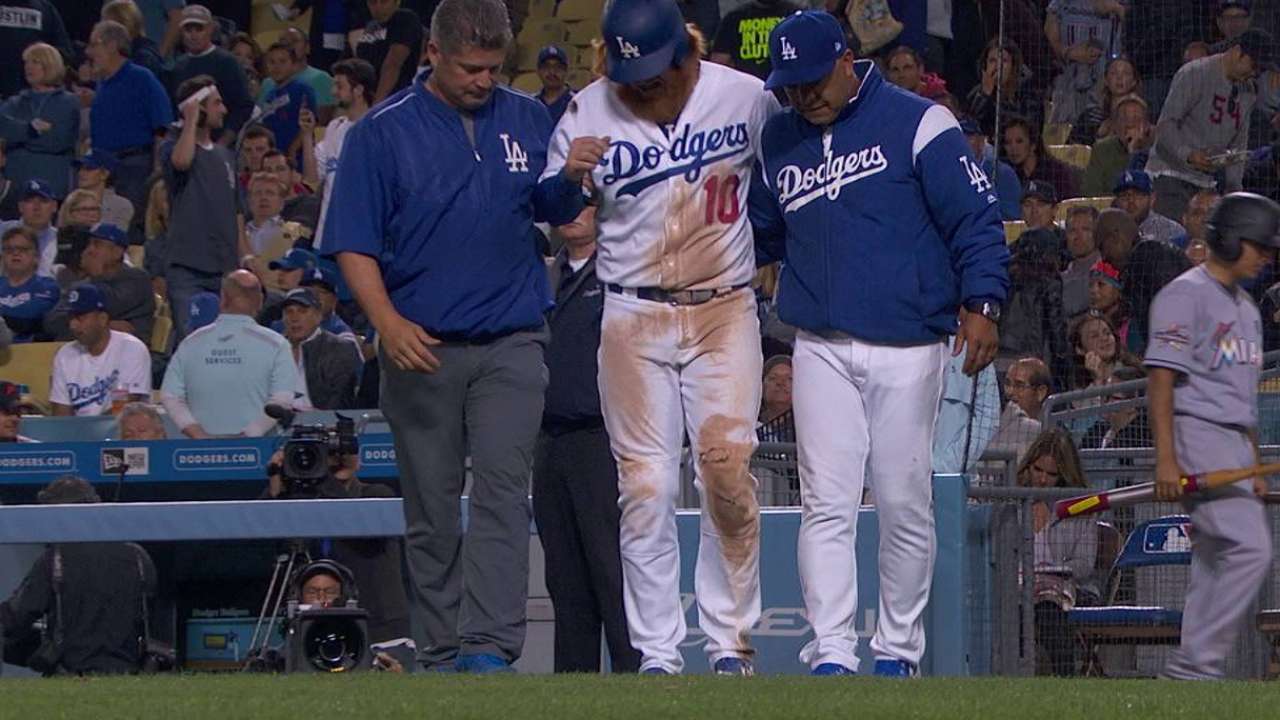 Turner making progress
For the second straight day, Dodgers' third baseman Justin Turner went through light pregame warmups, showing signs that his hamstring is healing faster than expected.
"JT, every day has been a win, every day has been a net positive, a net gain for him," Roberts said on Friday. "I don't know the exact day he's eligible to come up, I'm hopefully that day is somewhere near his eligible date, he'll be activated."
Roberts said he would let Turner decide whether he wanted to play in a rehab game in the Minors before rejoining the Dodgers. Turner leads the Majors with a .379 batting average.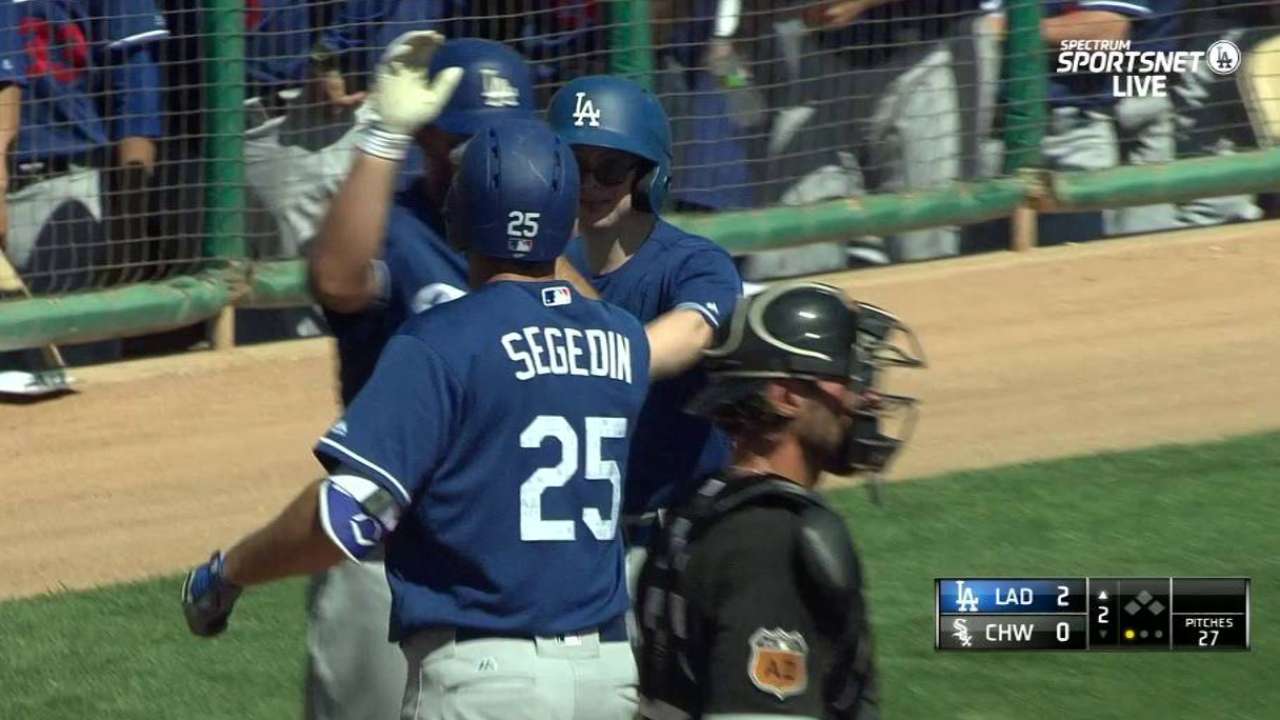 Segedin to have surgery
Dodgers first baseman Rob Segedin needs wrist surgery and will miss the next 4-6 weeks, Roberts said on Friday.
"Talked to Rob yesterday, just thought with the toe and the wrist, it's just best for him to take care of it and get back sometime toward the end of the season," Roberts said.
Segedin was placed on the 10-day DL on April 19 and has appeared in only two games this season.
Stewart to make rehab outings
Roberts also said Dodgers relief pitcher Brock Stewart will make a few rehab starts. Stewart was placed on the 10-day DL on April 2.
"Brock is on rehab," Roberts said. "He's pitching in Rancho [Cucamonga, Class A Advanced], tomorrow or Monday, so he's going to go two or three innings in Rancho and then he'll go and take a flight and pitch three innings with the Oklahoma City team, and I think at that point we'll evaluate. But I think he's tracking, he's doing well."
Joshua Thornton is a reporter for MLB.com based in Los Angeles. Ken Gurnick contributed to this report. This story was not subject to the approval of Major League Baseball or its clubs.