Did you know? A look at Boston's 20-K effort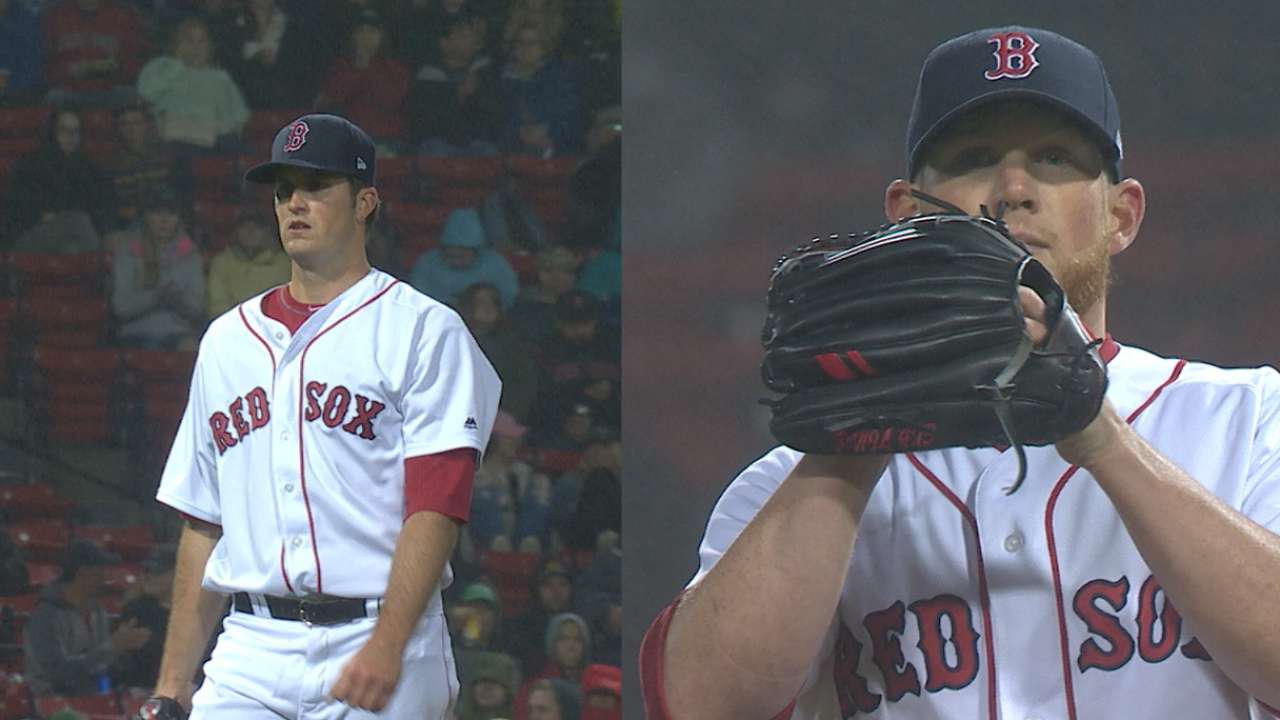 The Boston pitching staff racked up 20 strikeouts as the Red Sox notched their fourth consecutive victory Thursday night with a 6-2 win over the Rangers at Fenway Park. The performance tied a franchise and Major League record for most strikeouts in a nine-inning game, which has happened six times since at least 1913.
Red Sox starter Drew Pomeranz led the way with 11 strikeouts in six innings, while closer Craig Kimbrel fanned four batters in a single frame for the second time in his career. Relievers Heath Hembree and Robby Scott combined to strike out the side in a perfect seventh, and righty Matt Barnes added two more punchouts in a clean eighth.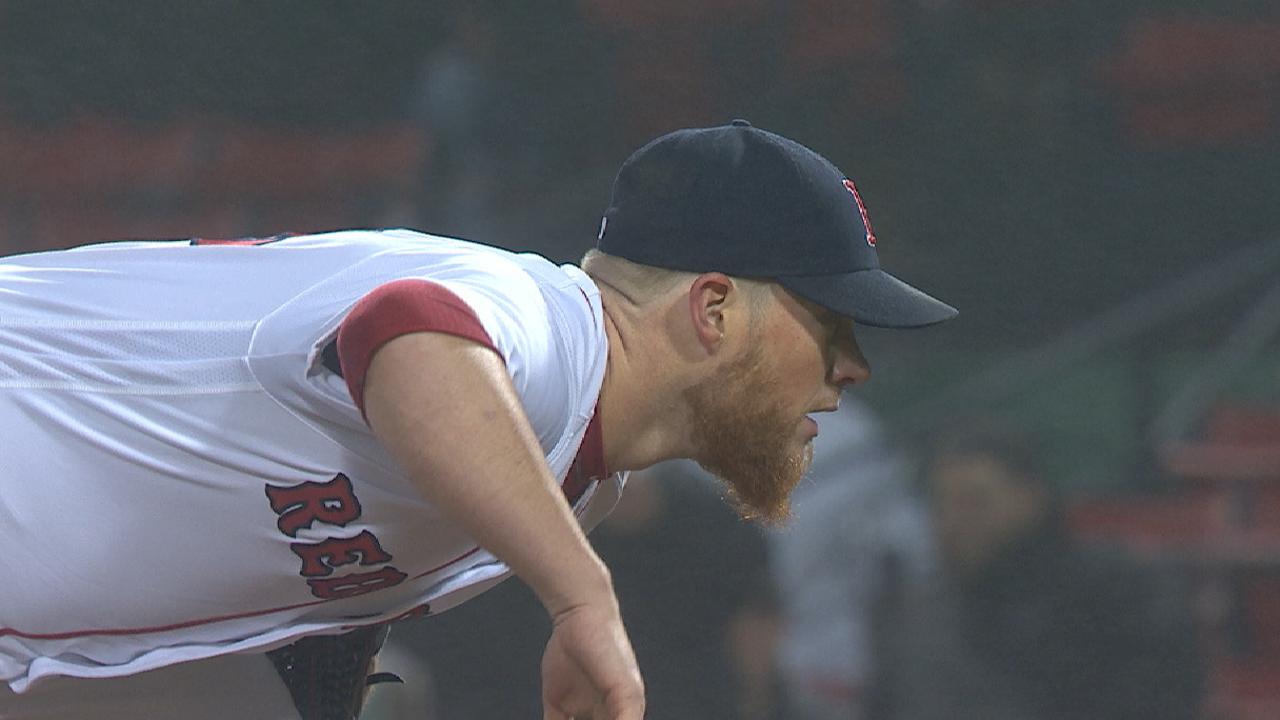 Below are some facts and figures from Boston's rare feat:
• Thursday marked the sixth time an MLB club has totaled 20 strikeouts in a nine-inning game. Boston now accounts for half of those instances, with tonight's occurrence joining Roger Clemens' two 20-strikeout performances on April 29, 1986, and Sept. 18, 1996. The most recent occurrence was accomplished by the Nationals' Max Scherzer on May 11 last season. The Cubs' Kerry Wood (May 6, 1998) and the Angels' combined effort (Sept. 25, 2012) account for the remaining two.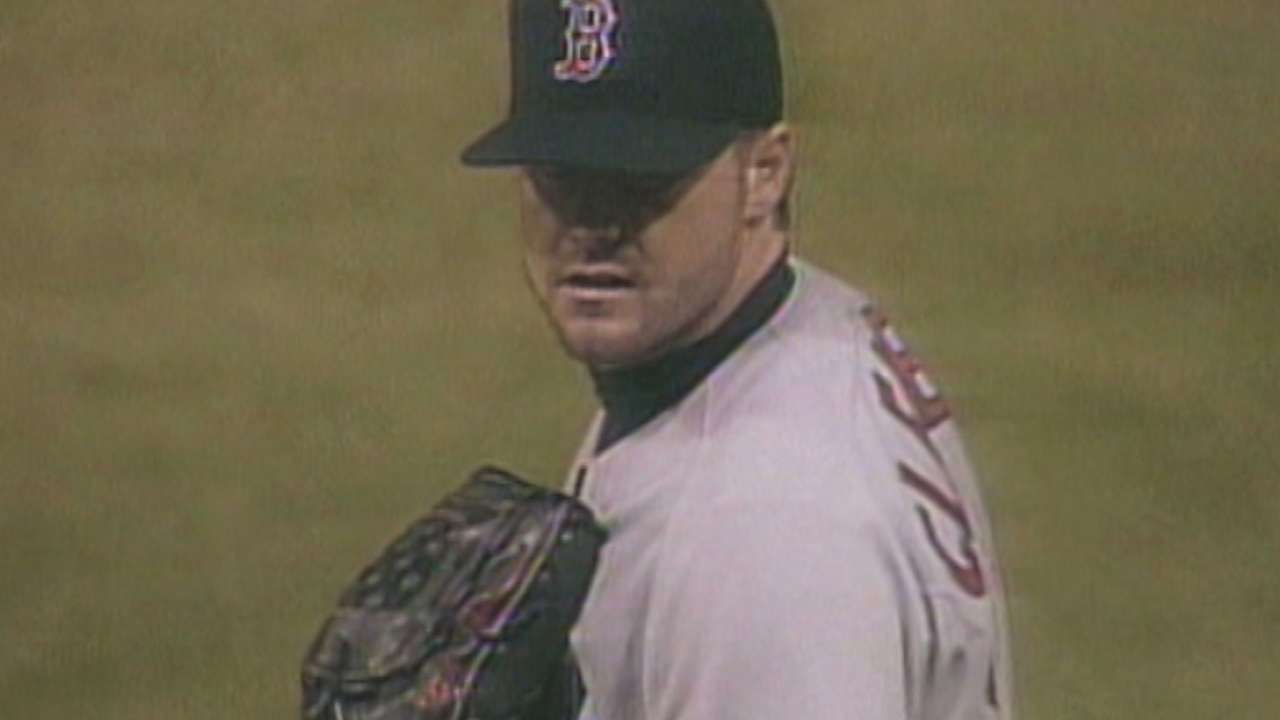 • Including extra-innings contests, this is the 53rd 20-strikeout game on record since at least 1913. Both the Cubs and Yankees eclipsed the mark in an 18-inning marathon on May 7; the 44 strikeouts between the two clubs established the all-time record, and New York's 26 also tied for most by one team in MLB history.
• The last time the Red Sox had 20 or more strikeouts was Sept. 25, 2016, in a 10-inning win against the Rays at Tropicana Field, when they had 23.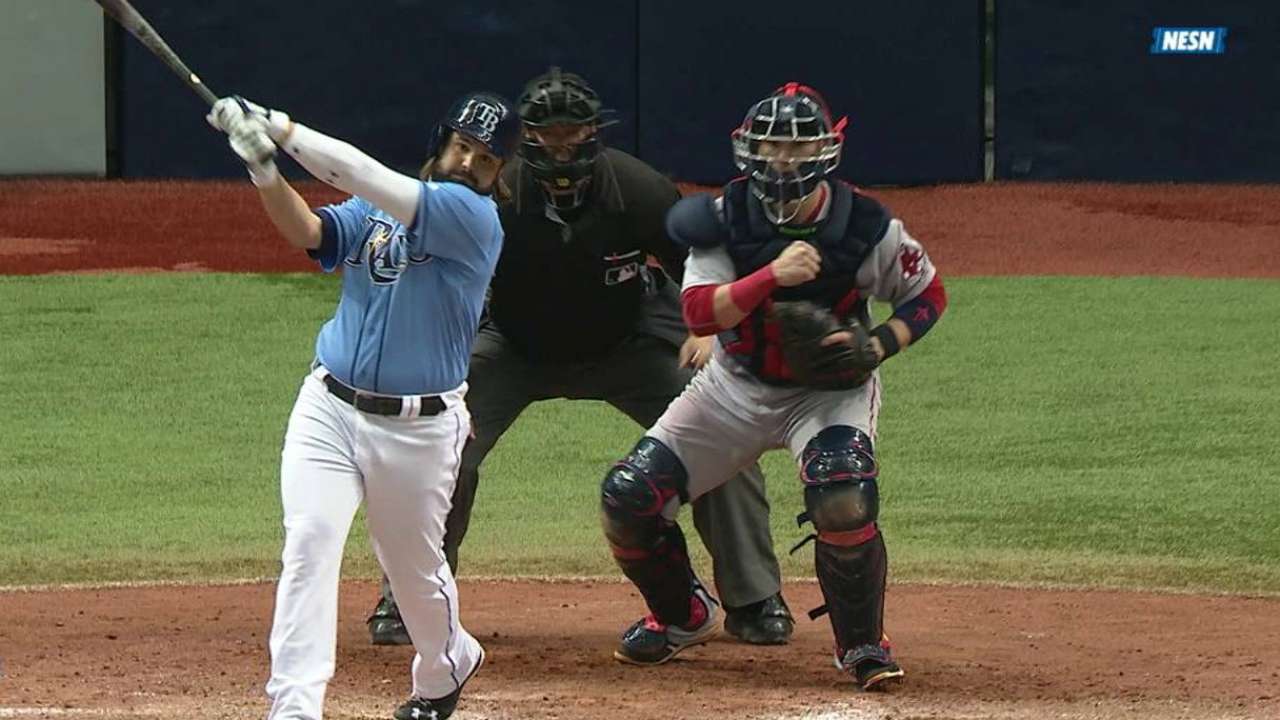 • Kimbrel is now the first pitcher on record to collect four strikeouts in an inning and toss an immaculate inning -- three K's on nine pitches, which he did May 11 at Milwaukee -- in the same season. In fact, he's only the sixth player to accomplish both feats in an entire career, joining A.J. Burnett, Kenley Jansen, Felix Hernandez, Justin Masterson and Bob Gibson.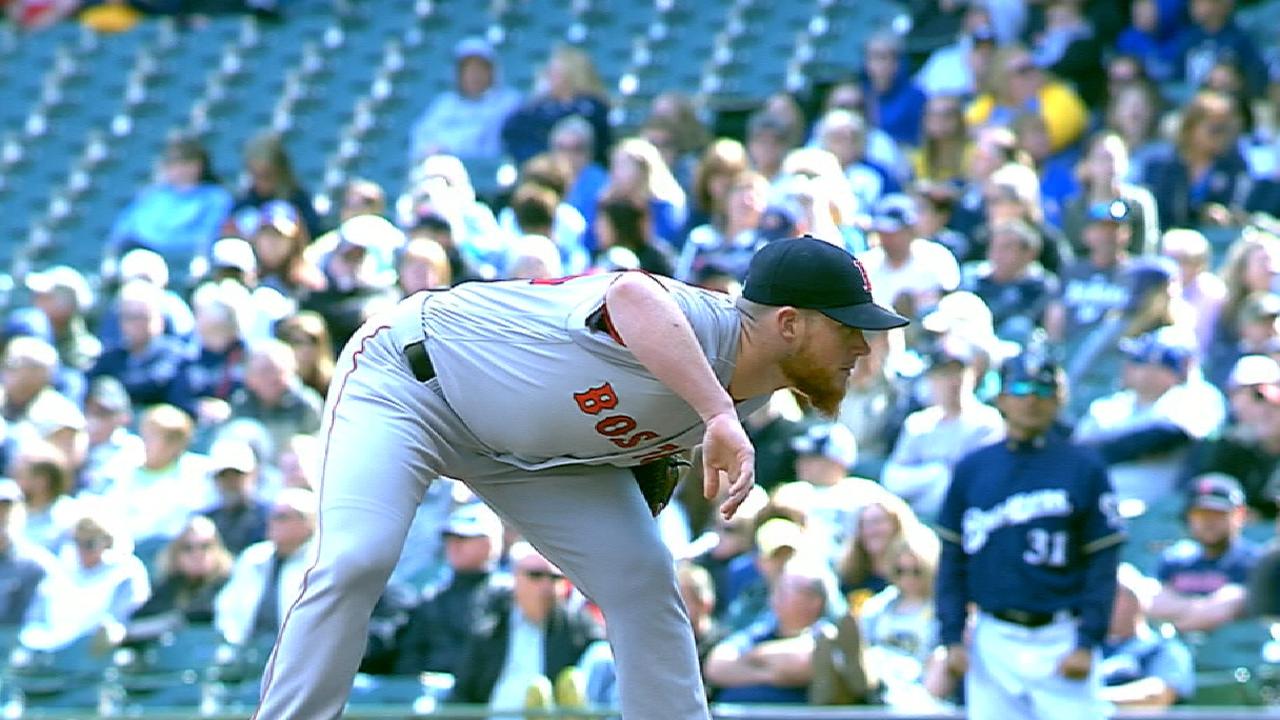 • Kimbrel also totaled four strikeouts in an inning with the Braves on Sept. 26, 2012. He and Burnett are the only pitchers with two four-strikeout innings and an immaculate inning on their resumes.
• The only other Red Sox pitcher to record four strikeouts in a single inning is Tim Wakefield (Aug. 10, 1999).
• The Rangers also established a franchise record for a nine-inning game by striking out 20 times Thursday, surpassing the previous high of 19 set on Aug. 19, 2007, against the Twins. Texas came one strikeout shy of the franchise record for any game.
• This is the third time a team has struck out 20 batters at Fenway Park. Clemens did it himself in nine innings against the Mariners in 1986, and the Tigers' pitching staff hit the mark in a 17-inning contest on June 5, 2001.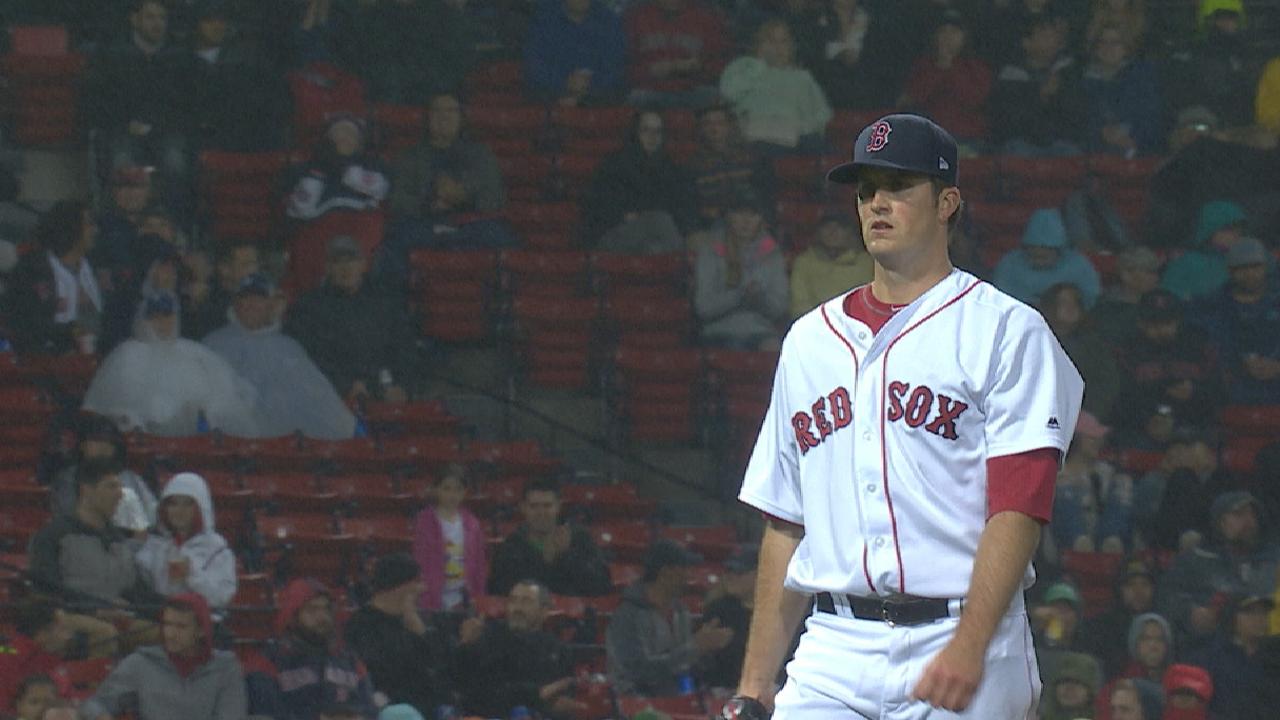 • Pomeranz's 11 punchouts tied his personal best, set Aug. 25, 2016, in Tampa Bay. This was the fifth double-digit strikeout performance of his career and his second of the season.
• Mike Napoli accounted for four of the Rangers' 20 strikeouts. It's the ninth time in his career and second time this season he has struck out in each of his plate appearances.
Chad Thornburg is a reporter for MLB.com based in Los Angeles. This story was not subject to the approval of Major League Baseball or its clubs.