Cancer survivor Farrell brings patients to Fens
Red Sox manager starts ticket program for people dealing with lymphoma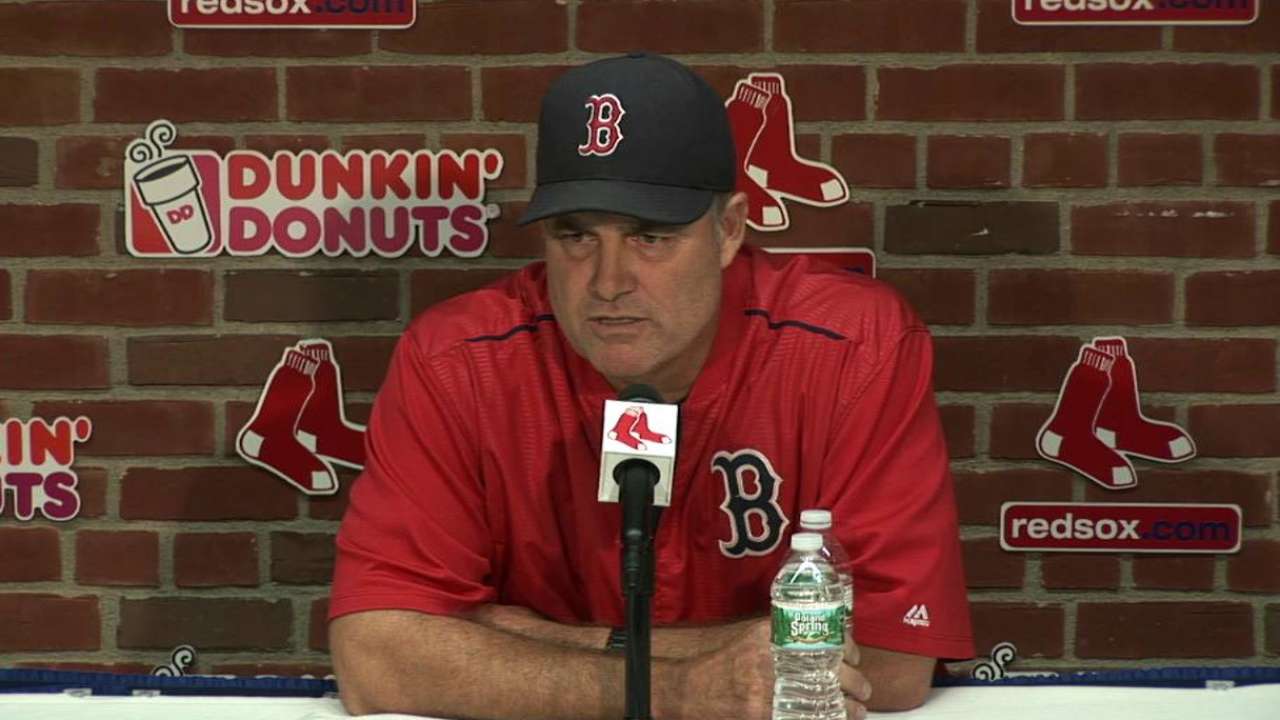 BOSTON -- Red Sox manager John Farrell has launched a new ticket program called "Farrell's Fighters" that will invite patients battling lymphoma to attend a game at Fenway Park with their families each month throughout the season.
Farrell battled Burkitt Lymphoma in 2015.
"Having experienced their treatment that they're going through and the grind that it presents, the physical challenges that are there, hopefully this is a day that they can break away from that," said Farrell. "A day at the park. Something that maybe they haven't been privy to or exposed to in the past. A personal experience that's got a lot of deep meaning, and to be able to stay involved with those that are going through it and maybe possibly give back some experience.
"But more than anything, a chance for the patient and their family to get away from that grind, for lack of a better way to describe it."
In addition to VIP seats at the game, the program will include a meeting with the Red Sox manager, a tour of the ballpark, the chance to watch batting practice, and lunch or dinner in the Dell EMC Club restaurant.
"Farrell's Fighters" will launch with patients from Massachusetts General Hospital, where Farrell was treated in 2015, but will expand to include other area hospitals. The first patient to take part in the program is 42-year-old Nate Bouley of Sudbury, who was diagnosed with lymphoma in 2015, and is in remission for the third time. Bouley, his wife, and two children will attend the Red Sox-Mariners game this Sunday.
Farrell has been looking to implement this type of program for a while.
"And there were some things that were able to come together," said Farrell. "I think it's got a chance to be a pretty neat thing. The relationships you might forge with people who are going through it right now. Dr. Abramson at MGH, who was and currently is my doctor, is a big contributor to this as well, and obviously in conjunction with the Red Sox. This is a great opportunity to hopefully make some small difference in a day's life of a patient."
Ian Browne has covered the Red Sox for MLB.com since 2002. Follow him on Twitter @IanMBrowne and Facebook. This story was not subject to the approval of Major League Baseball or its clubs.