Giants scoring first, struggling to hold leads
Finale loss vs. Cubs spoils road trip's early momentum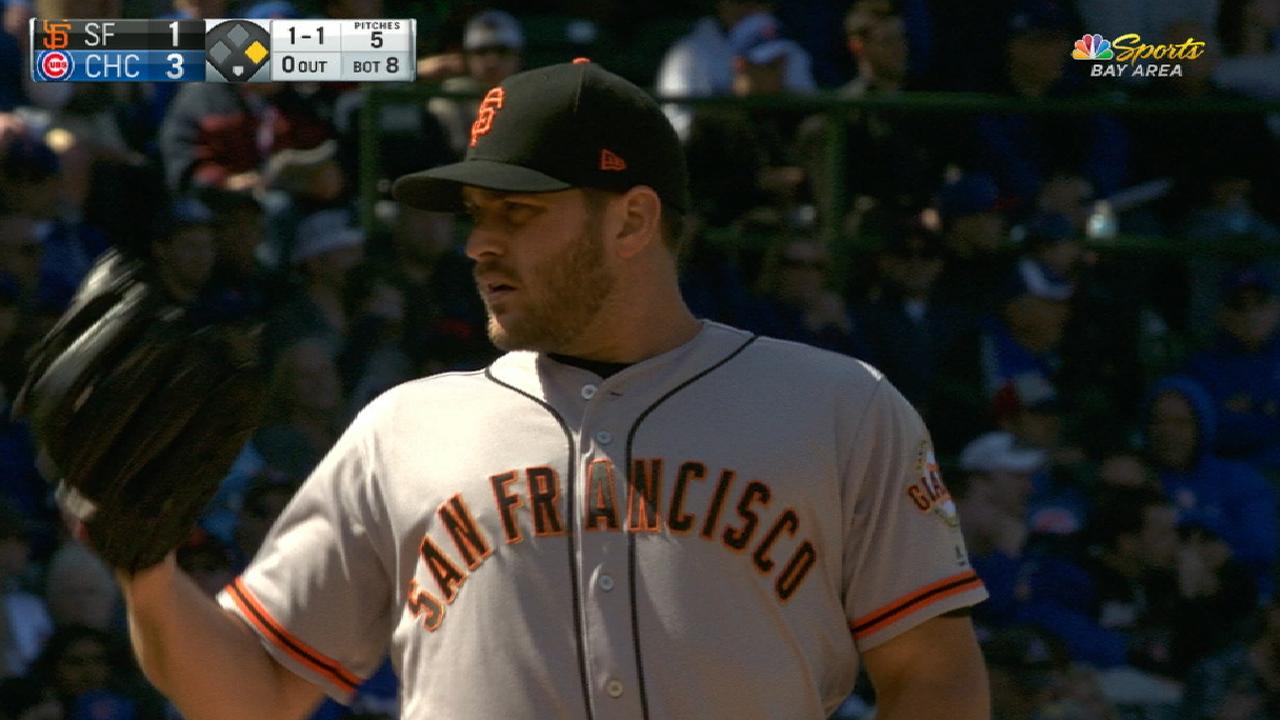 CHICAGO -- The Giants have had pretty good success at scoring first, as they did again in Thursday's 5-1 loss to the Cubs in the finale of a seven-game road trip through St. Louis and Chicago.
The problem has been converting those early leads into wins, something at which the Giants excelled in recent years. In 2015, the Giants posted a 61-28 record when they scored first. Last year, they finished 56-28 in the same category. This year, the mark is 13-12.
The Giants, to date, have lacked the offensive drive to extend a lead, and their pitching, while mostly decent, remains too faulty to keep the team ahead.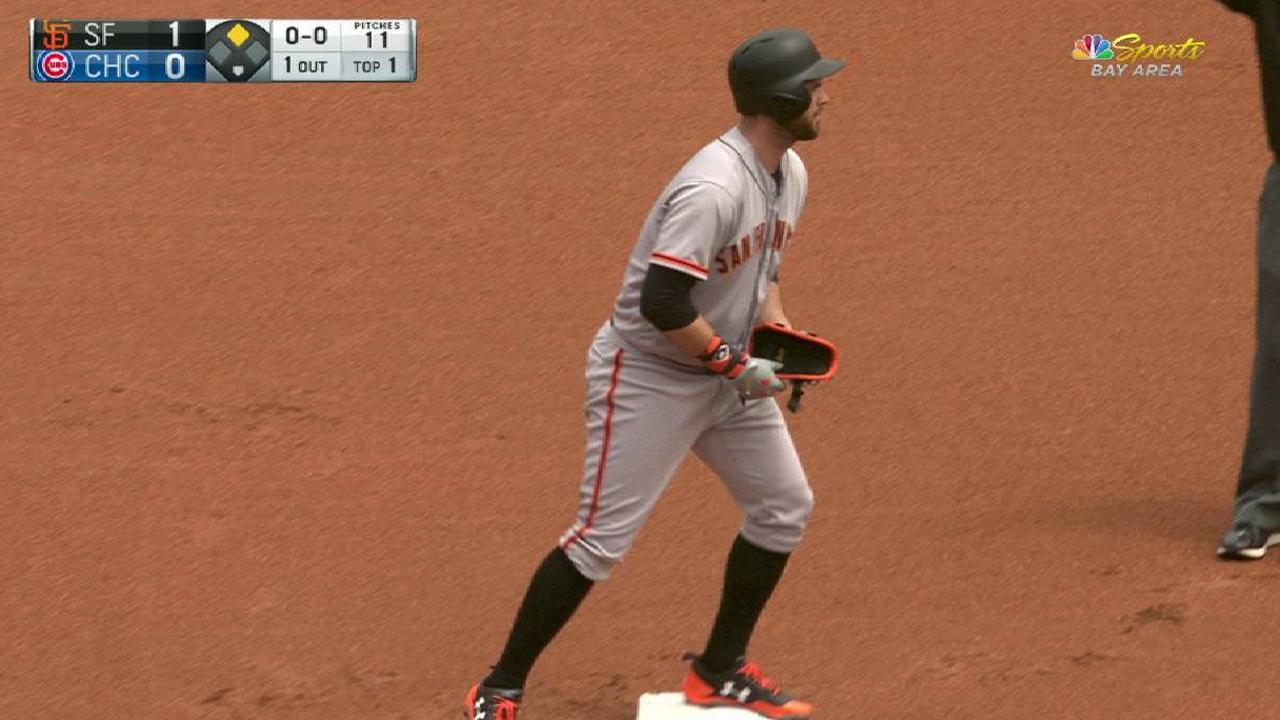 Thursday's performance was typical. Denard Span and Brandon Belt each doubled to open the scoring in the first inning. Brandon Crawford's vicious drive to right field ended the inning and began a stretch in which five of eight Giants recorded outs but made solid contact.
That essentially ended the Giants' offensive story, though they appeared to rouse themselves in the fifth inning by placing runners on the corners with one out and the score tied, 1-1. Then Span was picked off first base. The Giants proceeded to amass one hit in the final four innings.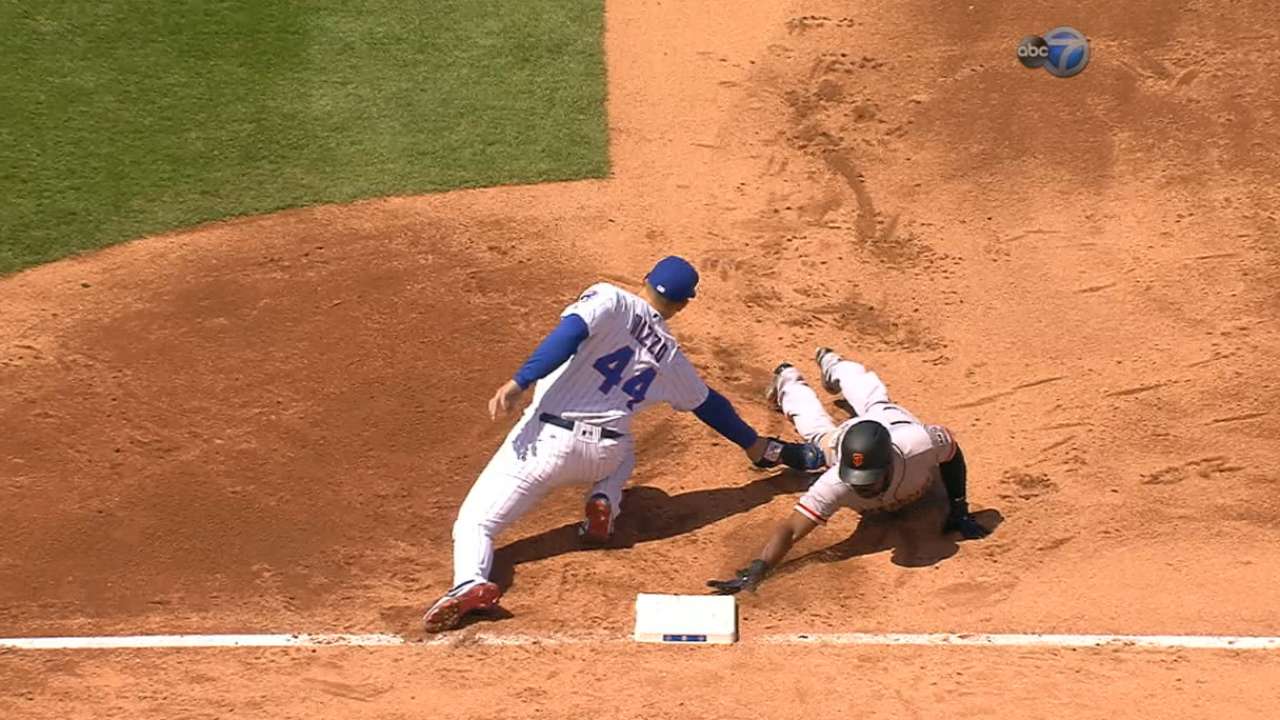 Meanwhile, the Cubs belted three homers off Jeff Samardzija (1-6), who otherwise performed well in seven innings. But it wasn't enough. Wrigley Field tends to favor hitters if the wind isn't blowing in. These Giants, however, struggle to score under any circumstance or condition.
"You like to think we could score three, four runs in this ballpark," Giants manager Bruce Bochy said. "We couldn't do it."
It has been an ongoing issue for San Francisco, which entered the game ranked last among National League clubs in scoring and home runs and 14th in batting average. The Giants had five hits and went 1-for-7 with runners in scoring position. They hit .218 (53-for-243) and scored 24 runs on the 3-4 road trip.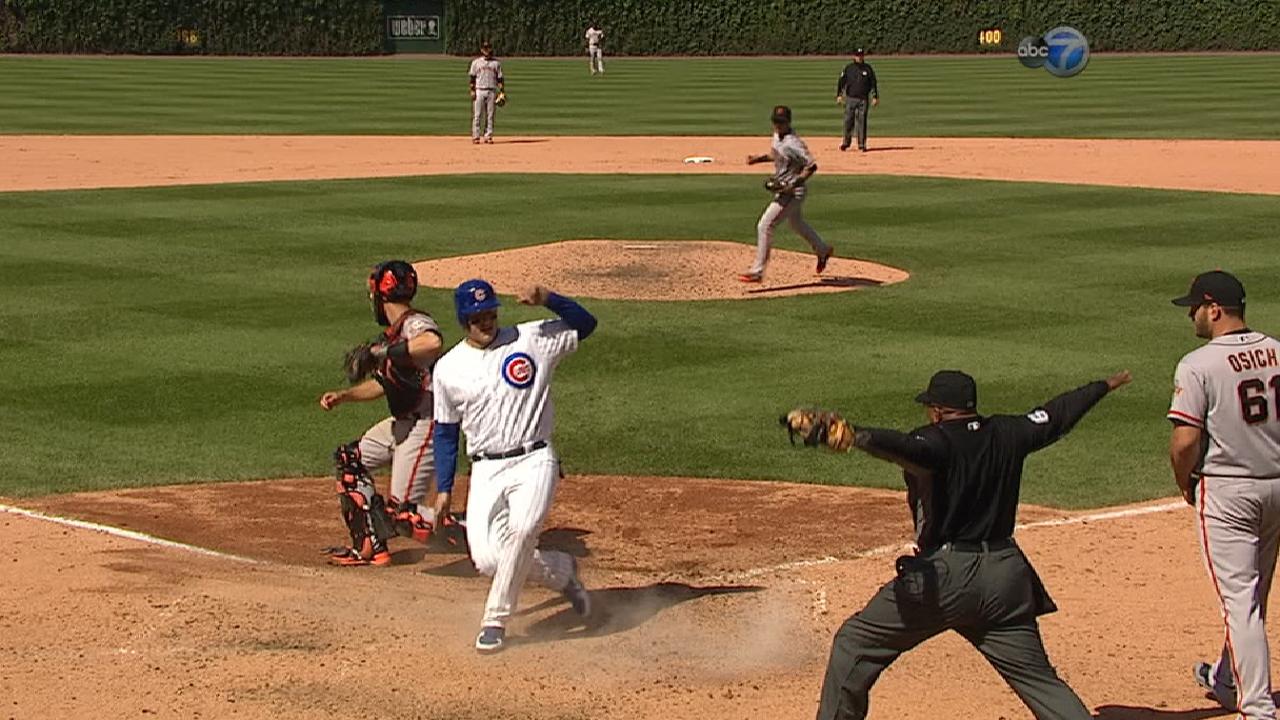 The Giants' third loss in a row spoiled a trip in which they won three of the first four games. Belt tried to maintain optimism.
"Honestly, the way we've been playing the past week, week and a half, I feel like we have a chance to win every game," Belt said. "We hit a lot of 'at-'em' balls today. If we can keep hitting balls hard, they'll fall in eventually. So I think it bodes well for us."
The Giants can survive while being punchless, but that would require excelling at the game's other facets. The pickoff of Span didn't fit this category.
"That was a key to the game, I think," Bochy said. "You never know what's going to happen."
Chris Haft has covered the Giants since 2005, and for MLB.com since 2007. Follow him on Twitter at @sfgiantsbeat and listen to his podcast. This story was not subject to the approval of Major League Baseball or its clubs.