Rasmus comes through in clutch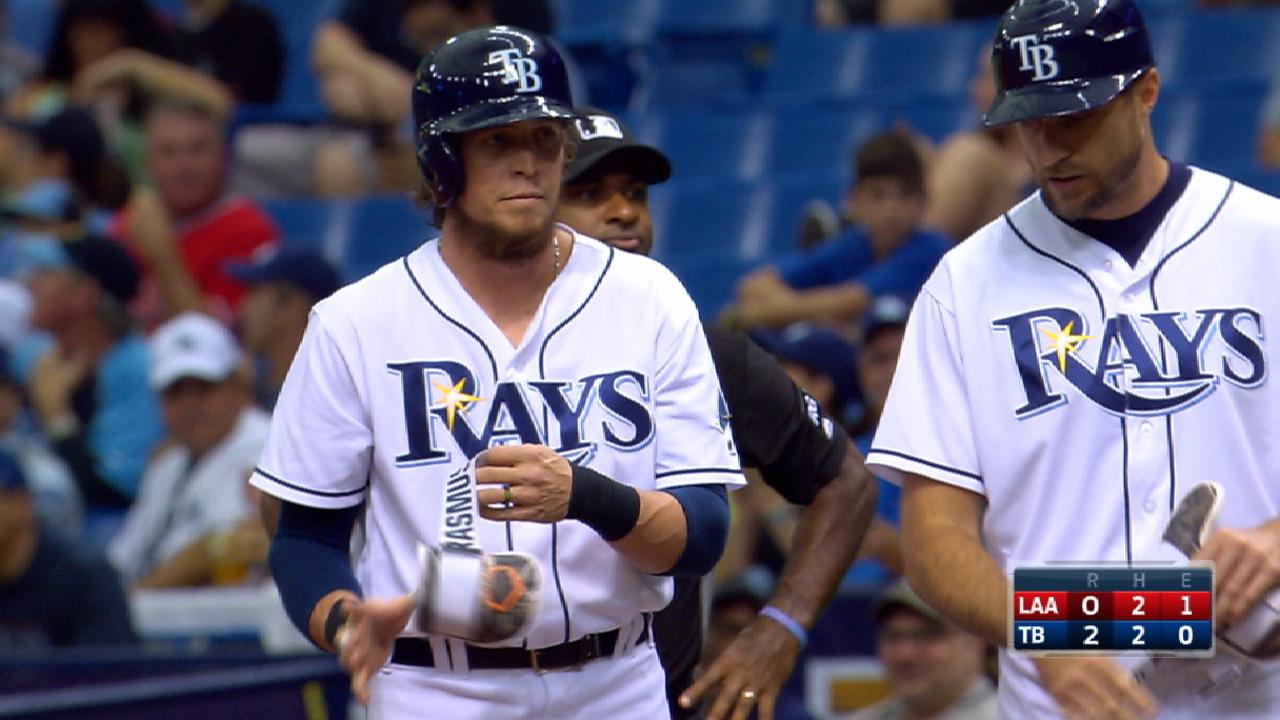 ST. PETERSBURG -- Colby Rasmus didn't rush things while making his return from offseason surgeries. The veteran knew his body needed time to heal.
Looks like he made the right call.
On Thursday afternoon, Rasmus drove in four runs with a two-run single and a two-run double to lead the way for the Rays in a 4-0 win over the Angels at Tropicana Field.
Rasmus' four-RBI performance marked the seventh time in franchise history that a player had four RBIs or more and drove in all of the team's runs in a victory. He became the first to turn the trick since Evan Longoria on Aug. 9, 2011, against the Royals.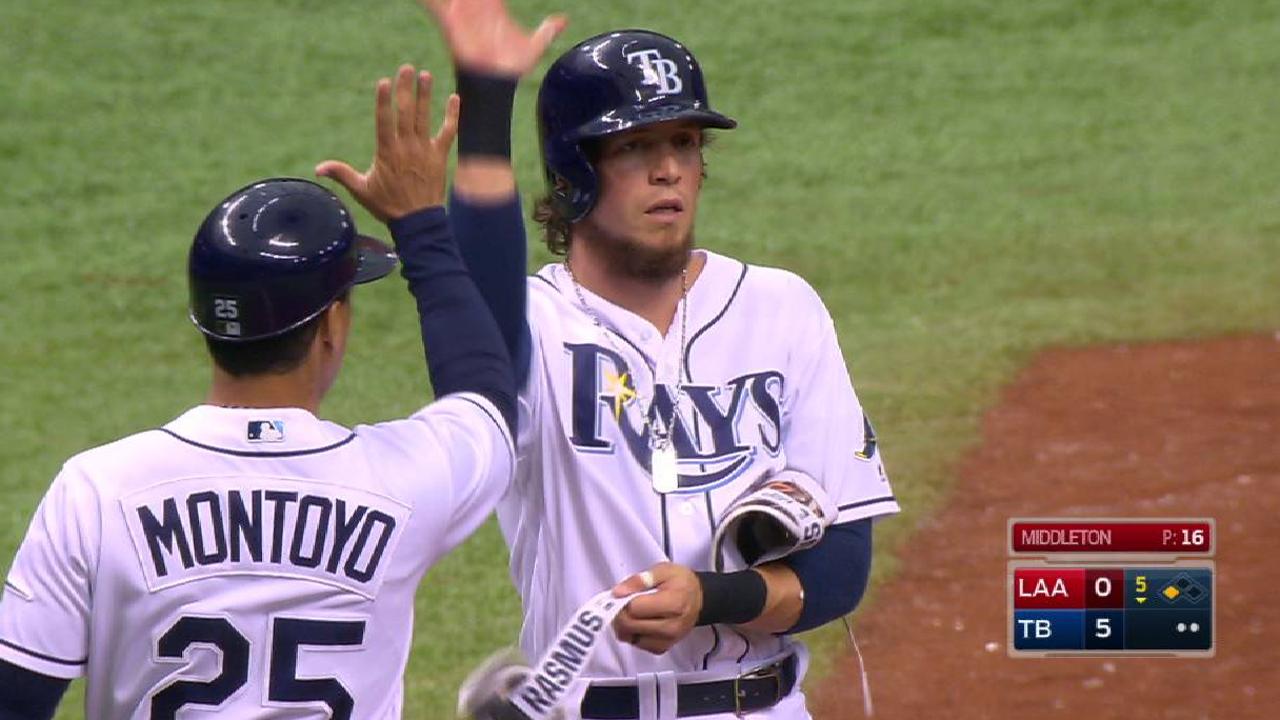 On Jan. 30, the Rays signed Rasmus to a one-year, $5 million free agent deal. The Rays were able to afford the veteran because they assumed the risk of a player returning from surgeries to repair hip, hernia and groin problems. Then the rehab began.
The Rays activated Rasmus on May 2. His importance to the lineup has been growing ever since.
Since joining the team, Rasmus' 14 RBIs rank second on the team to Logan Morrison's 18. Thirteen of his RBIs have come at Tropicana Field.
Rasmus had been scuffling a little bit entering Thursday afternoon's game, hitting .167 with 20 strikeouts in his previous 10 games.
"It's tough," Rasmus said. "I just look at it as I've been getting pitched pretty tough. My swings have been feeling pretty good. They're not going to make mistakes to me -- they know who I am, I've been around long enough. There's a good enough report on me, on where not to throw the ball. So they stay away from those spots, and when they do, it makes it tough."
On Thursday, Rasmus cashed in when he needed to with runners aboard.
"[Hitting with runners aboard] is tough for every team in this league, except for the few that push them across every time," Rasmus said. "We try. The vibe in the clubhouse is good, everybody is working to try and get better every day.
"We're trying to win ballgames, coming in and trying to solve those problems. But it's the big leagues and it's tough. The guys on the other side are getting paid a lot of money to try and get us out. You've just got to continue to try and learn and figure out what they're doing to us in those situations and try to beat them."
Count Thursday as a win for Rasmus, and the Rays.
Bill Chastain has covered the Rays for MLB.com since 2005. This story was not subject to the approval of Major League Baseball or its clubs.