Amid torrid stretch, Rendon under the radar
Nats 3B quietly goes about his business, excelling with his bat and glove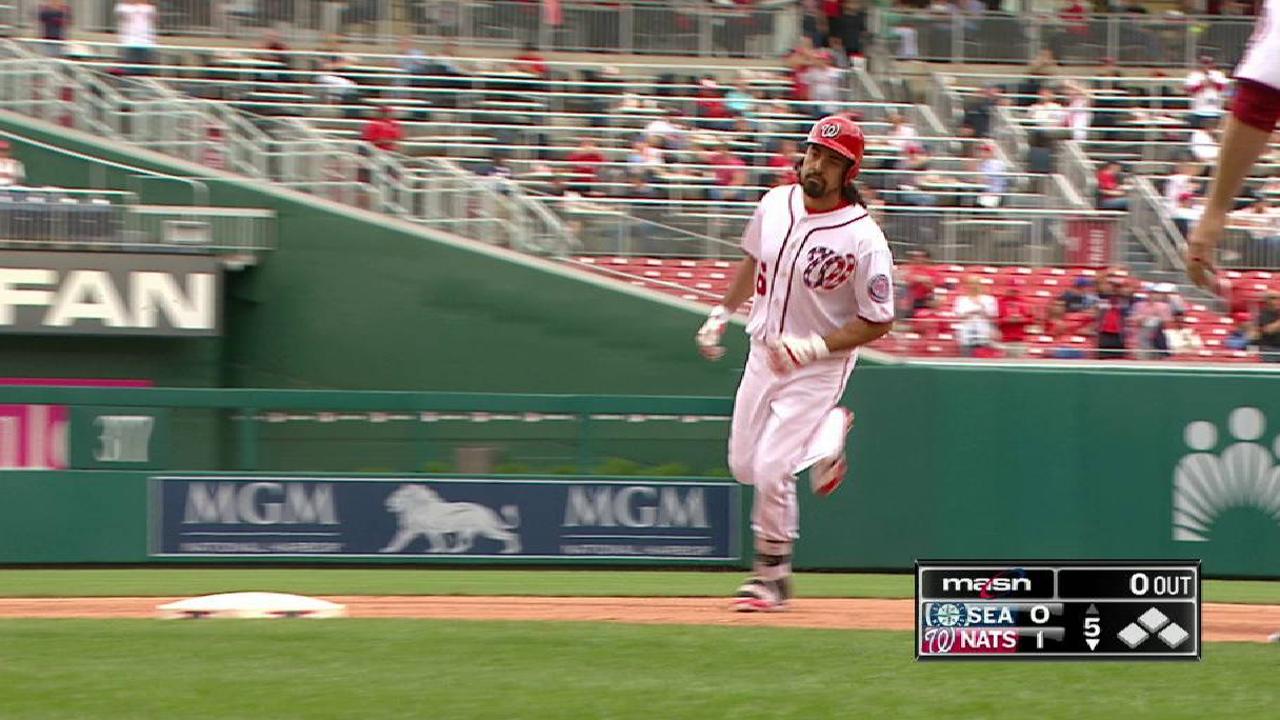 WASHINGTON -- Anthony Rendon insists he does not do anything different or change his approach during his hot streaks at the plate, remaining the same whether he is struggling or surging.
It has paid off lately as Rendon continued his recent streak with a solo homer in the fifth inning of Thursday afternoon's 4-2 Nationals loss to the Mariners. It was Rendon's third consecutive game with a home run and his fourth homer in his past three games.
• Cast your Esurance All-Star ballot for Rendon and other #ASGWorthy players
"He's just putting a good swing on his pitch and not missing," Nats manager Dusty Baker said. "He's not fouling it back, he's not popping it up, not hitting it hard on the ground. He's hitting it out of the park. Just keep on doing what you're doing."
Rendon, who Seattle passed on with the No. 2 pick in the MLB Draft in 2011, went 6-for-12 in the series with four homers and nine RBIs. In his past 20 games, dating back to his 6-for-6 game with three homers and 10 RBIs on April 30, Rendon is hitting .347 (26-for-57) with nine home runs and 27 RBIs. In his first 22 games he was hitting .226 with two extra-base hits, no homers and five RBIs.
It has brought Rendon's overall line to .283/.380/.516, and combined with his strong defense at third base, it had made him worth 1.8 Wins Above Replacement, according to Baseball Reference, entering Thursday. Each day Rendon, who turns 27 in June, continues to prove he belongs among the elite players at his position, even if it at times goes overlooked on a star-studded team like the Nationals.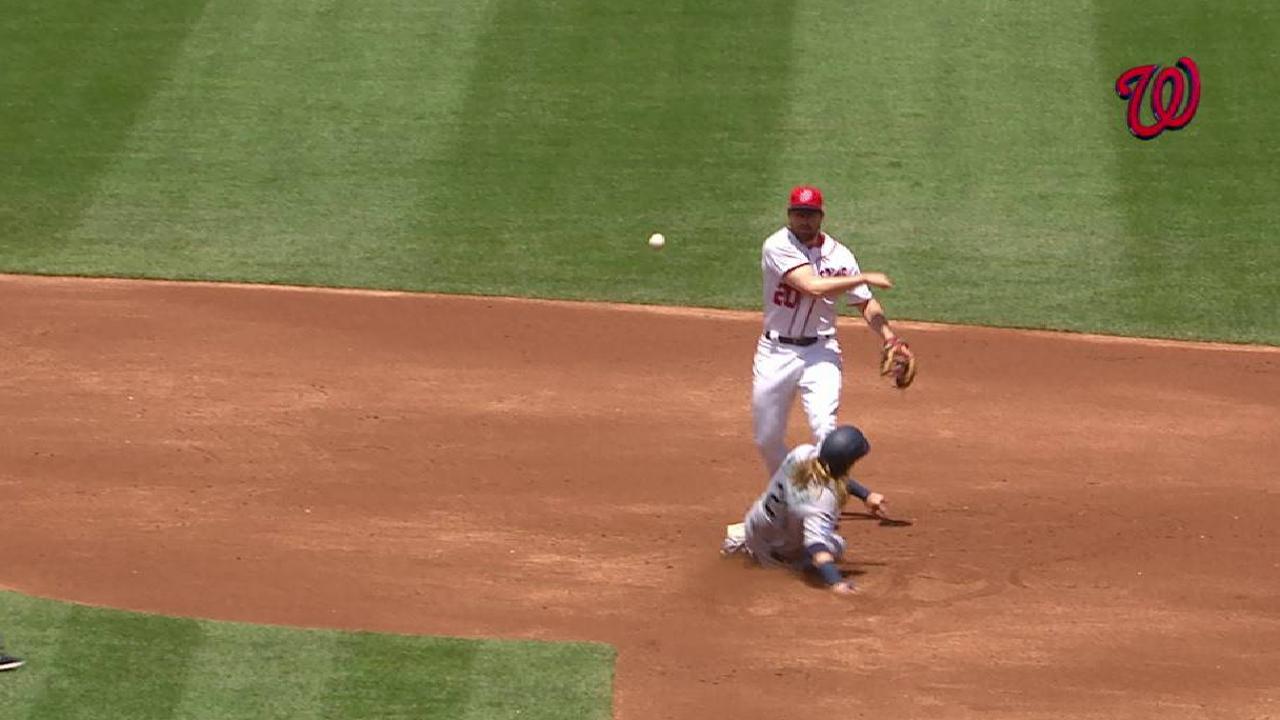 "I mean, Anthony's doing the same thing all these guys have been doing, swinging the bat pretty well," Thursday starter Gio Gonzalez said. "You also have to give him credit for his defense, too. That part's being overlooked. Anthony's been making great plays. He's putting it together. A couple sneaky games and then boom, he's right back in there. Everybody knows Anthony Rendon. It's not big news when you know the guy is capable of being that."
And Rendon has helped carry the load lately while hitters such as Bryce Harper and Ryan Zimmerman have cooled off a bit since their torrid starts. The Nats' top-ranked offense is already one of the most dangerous in baseball, and with Rendon off to a strong start, it is even more potent.
"It's definitely what you need," Baker said. "It's a team game. You can't depend on the same guys. ... Sooner or later, water seeks its own level where you're going to do pretty close to what you have been doing, good and bad. So we're going to have to depend on everybody."
Jamal Collier covers the Nationals for MLB.com. Follow him on Twitter at @jamalcollier. This story was not subject to the approval of Major League Baseball or its clubs.