Maybin exits game with sore right knee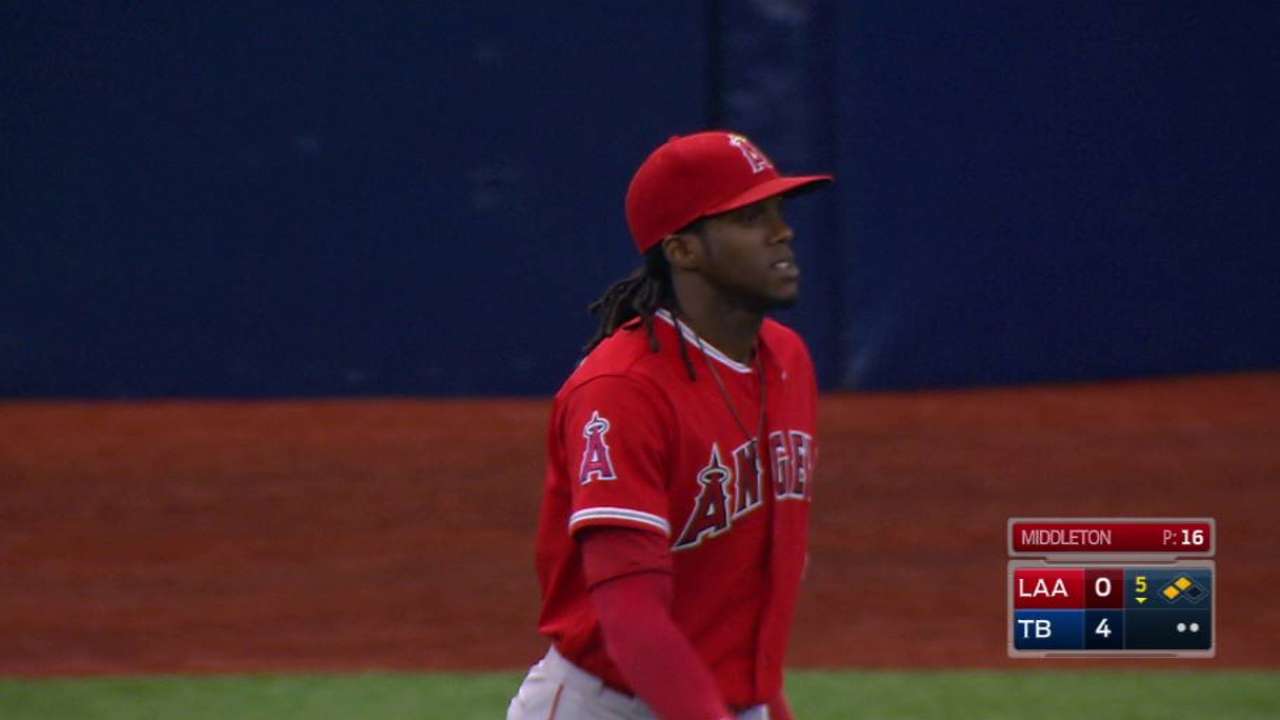 ST. PETERSBURG -- Angels outfielder Cameron Maybin departed Thursday's 4-0 loss to the Rays in the sixth inning with right knee soreness, though he called the removal precautionary and said he hopes to return to action on Friday.
Maybin started in center field in place of Mike Trout and played five innings in the field before complaining of soreness, which he attributed to the turf at Tropicana Field.
"It feels OK, just a little sore from running around in this turf the last few days," Maybin said. "Just kind of achy this morning. Got some treatment, felt better in the game. Just wasn't quite used to running around. A lot of running this series. Just staying on top of it, but it feels fine. I could have finished the game. I just wasn't quite running like I usually do."
In the bottom of the fifth, Colby Rasmus lined a ball to left-center field that had a catch probability of 60 percent, but Maybin could not track it down, allowing it to fall for a two-run double, which extended Tampa Bay's lead to 4-0.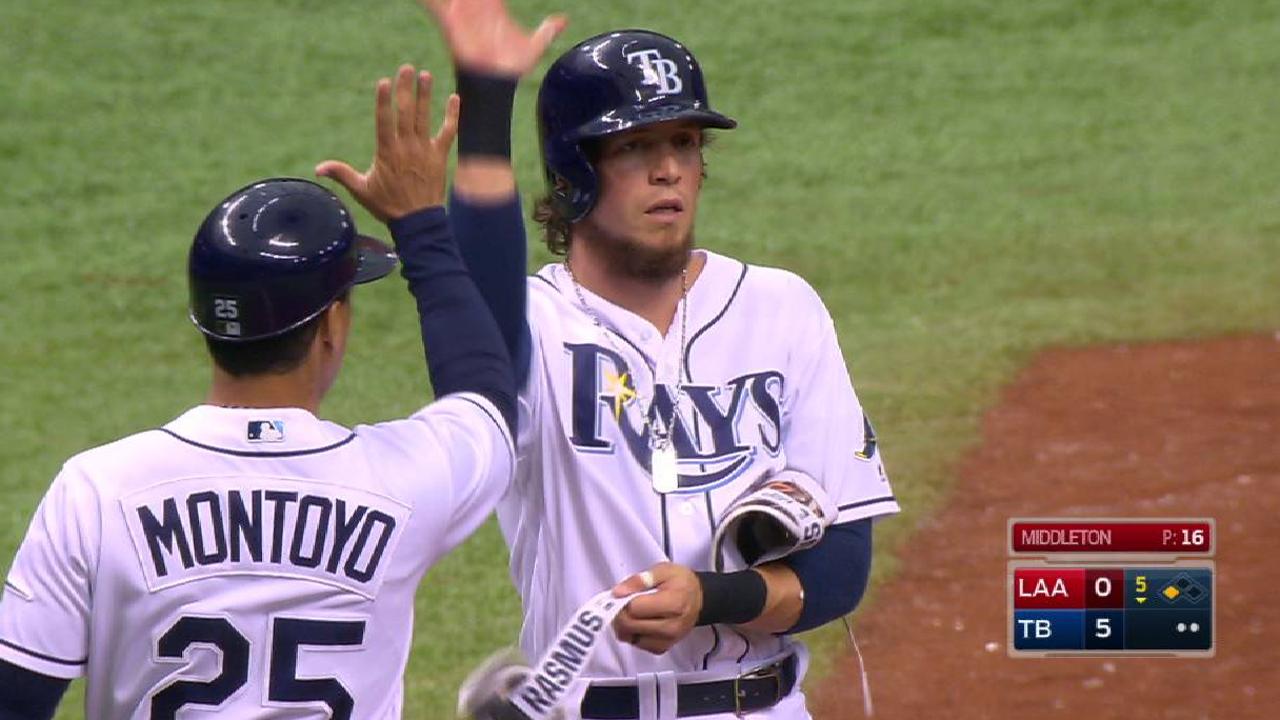 "I thought if my knee felt better I could have run that ball down," Maybin said.
Maybin did not come out for the bottom of the sixth, as the Angels decided to have him ice his ailing knee and receive treatment. Left fielder Ben Revere took over in center field, with Jefry Marte shifting from first base to left.
Manager Mike Sciosica said he does not expect Maybin to miss any more time with the malady.
"We'll evaluate him tomorrow, but I think it's calmed down," Scioscia said. "Hopefully he'll be ready to go."
The injury scare comes amid an impressive hot streak for Maybin, who is batting .429 (15-for-35) with 10 runs, five doubles, two home runs and five RBIs in eight games since moving into the leadoff spot for the Angels. He's optimistic that he'll be ready to play on Friday, when the Angels open a three-game series against the Marlins in Miami. Maybin has batted .314 with 10 RBIs in 11 games at Marlins Park.
"It definitely helps that I like playing in Miami," Maybin said. "I play well in Miami. I guess I play well in South Florida."
Maria Guardado covers the Angels for MLB.com. This story was not subject to the approval of Major League Baseball or its clubs.