MLB.com Columnist
Fred Zinkie
10 fantasy players worth stashing on bench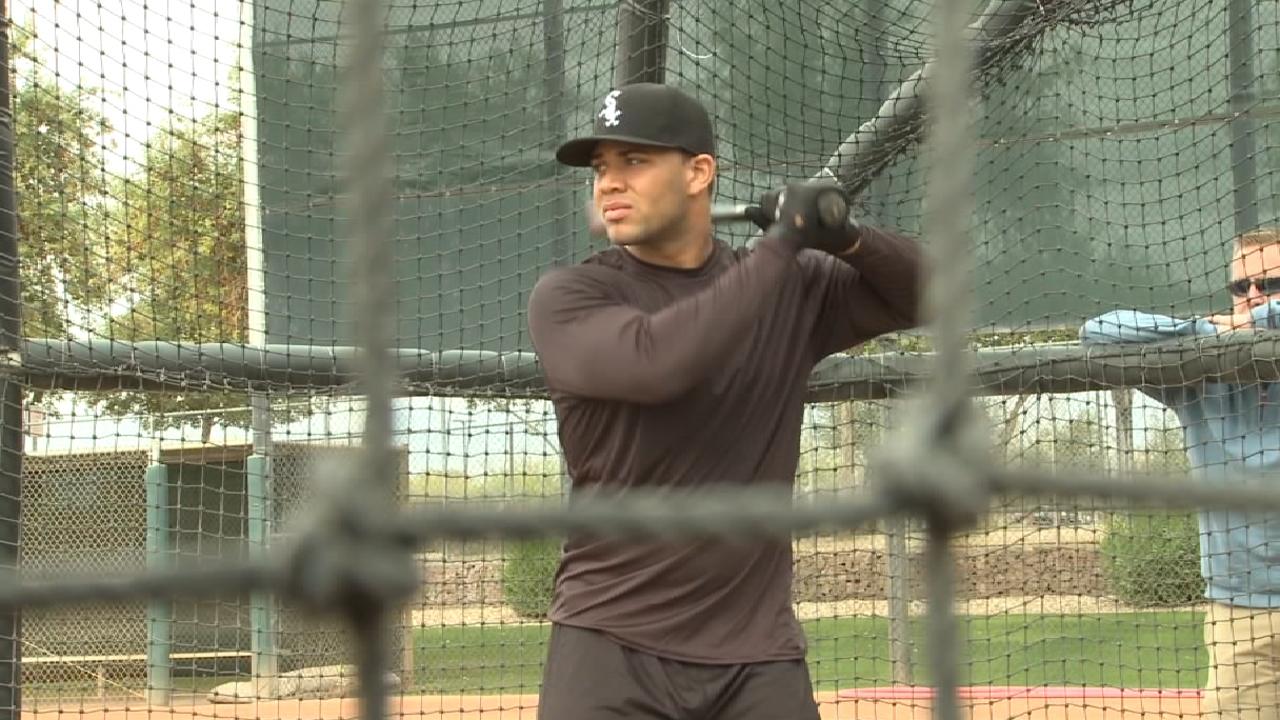 You tinker with your fantasy squad's starting lineup, looking to have the best possible player at every position.
But did you know that your bench could make the difference between ultimate fantasy success or defeat? For those who have the reserve space, stashing premier prospects or injured big leaguers -- players who can make a difference tomorrow, if not today -- makes a ton of sense. Without further ado, let's review 10 players worth hoarding for the time being.
1. Wilson Ramos, C, Rays
Ramos was a top-tier fantasy catcher last season, hitting .307 with 22 homers and 80 RBIs across 482 at-bats. Hoping to return in early June from right knee surgery, the 29-year-old could be a top 5 fantasy backstop during the second half of the season. Owners in two-catcher leagues should have already plucked Ramos from waivers, and those in one-catcher formats should now be making the same move.
Consider in: 10-team mixed leagues
2. Brad Miller, 1B/2B/SS, Rays
Miller has been dropped in many mixed leagues -- which isn't surprising, considering he hit .205 with two homers across 132 at-bats before landing on the disabled list. But owners with extra roster space would be wise to stash a three-position asset who went deep 30 times and drove in 81 runs a year ago.
Consider in: 15-team mixed leagues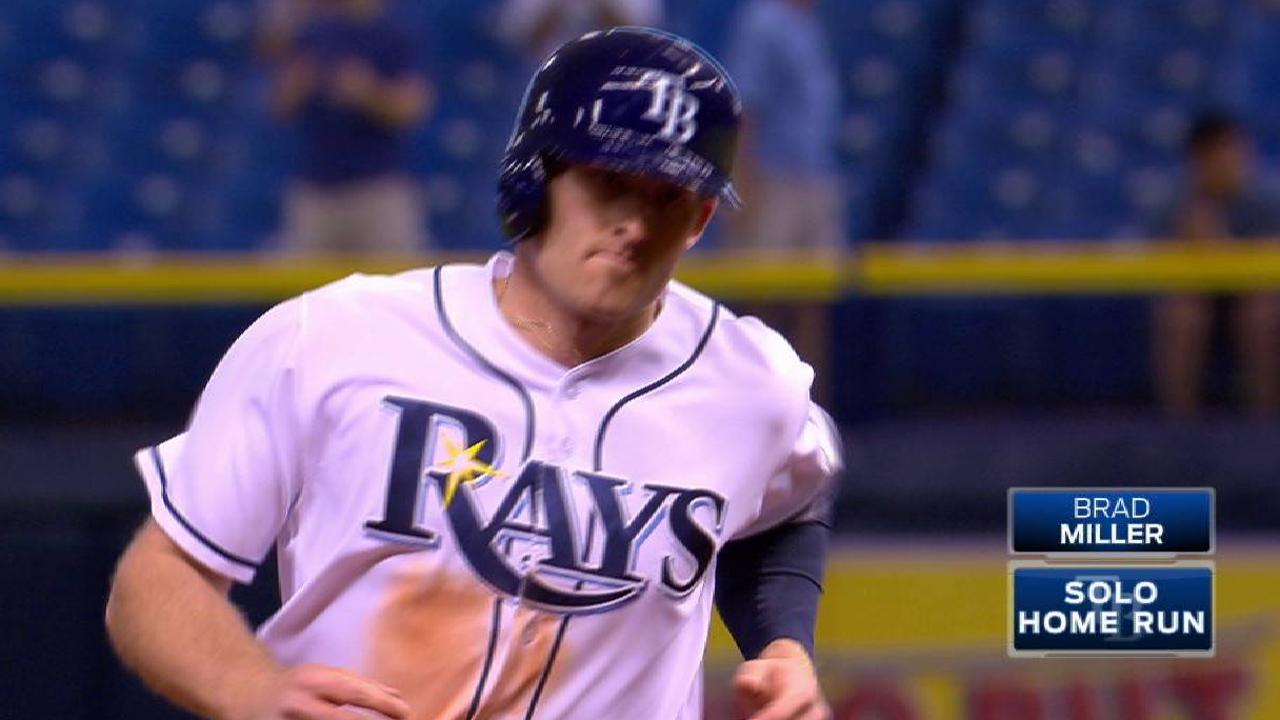 3. Yoan Moncada, 3B, White Sox
Arguably the best stash option at any position, Moncada could step into the starting second-base job in Chicago during June. The youngster has the tools to help fantasy owners right away, having hit .331 with six homers and 10 steals across 157 plate appearances with Triple-A Charlotte. And although his batting-average contributions could be limited by frequent whiffs, Moncada may rank among the second-half leaders in stolen bases.
Consider in: 10-team mixed leagues
4. Amed Rosario, SS, Mets
The Mets' top prospect, Rosario is hitting .363 with nine steals across 195 plate appearances for Triple-A Las Vegas this season. The 21-year-old natural shortstop could soon fill two of the biggest needs on New York's roster by working as the club's regular third baseman and leadoff hitter. Among all current Minor Leaguers, Rosario ranks behind only Moncada in terms of his potential to make a substantial impact this year.
Consider in: 12-team mixed leagues
5. Lewis Brinson, OF, Brewers
Brinson made a strong first impression with the organization after coming over in the Jonathan Lucroy trade last summer, hitting .382 with four homers and four steals across 93 plate appearances for Triple-A Colorado Springs. Back at it again in the Pacific Coast League this year (.313/.403/.496 slash line), Brinson could become a five-category contributor once he's afforded an extended big league look this season.
Consider in: 15-team mixed leagues
6. Jon Gray, SP, Rockies
Many owners entered their 2017 drafts eyeing Gray as a potential breakout option, hoping he could use his stellar stuff to overcome Colorado's hitter-friendly park and help mixed-league teams. For those who are willing to accept the risks associated with using a pitcher at Coors Field, stashing Gray could lead to a lofty strikeout total after he returns from a left foot stress fracture during June. The right-hander owns a lifetime 9.5 K/9 rate and 3.66 FIP, so he carries significant upside.
Consider in: 10-team mixed leagues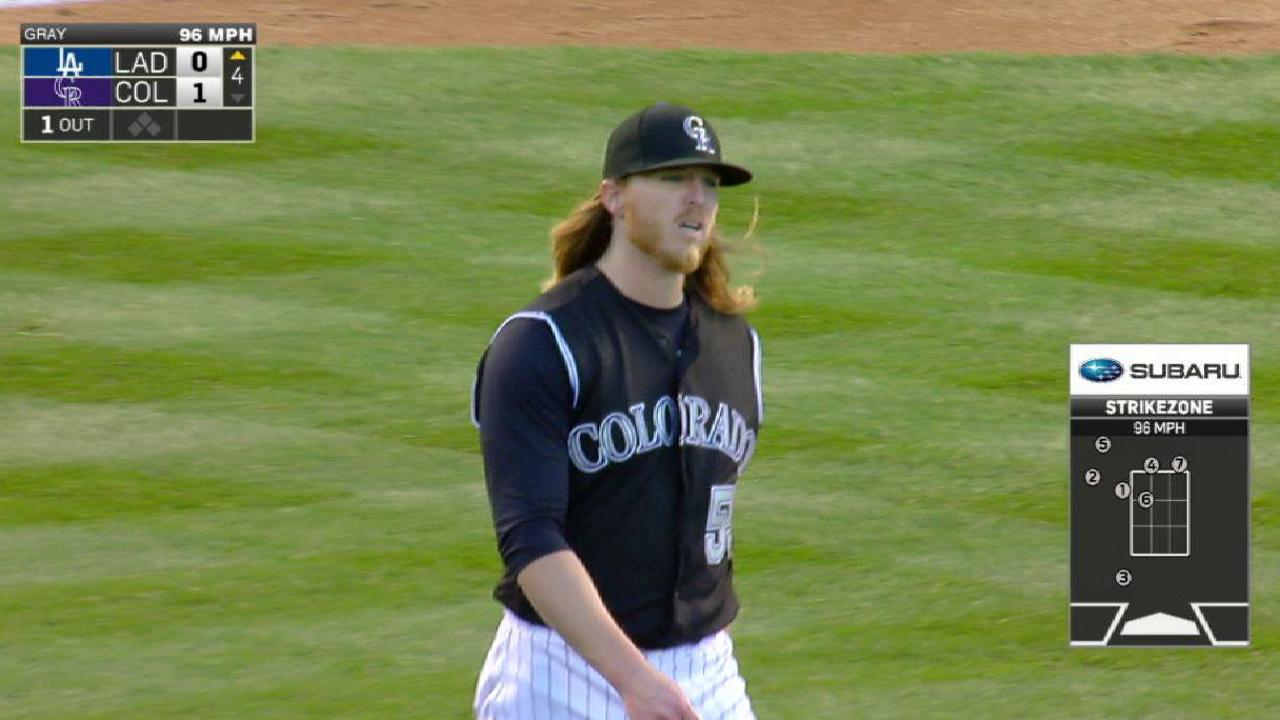 7. Tyson Ross, SP, Rangers
Ross was expected to be the ace of the Padres' 2016 staff, but he was limited to one start by a shoulder injury before undergoing surgery in October to alleviate thoracic outlet syndrome. Now with the Rangers, the 29-year-old is hoping to make an early June return. Having posted a 3.07 ERA and a 9.2 K/9 rate from '13-15, Ross has the potential to make notable contributions this summer.
Consider in: 10-team mixed leagues
8. Carlos Rodon, SP, White Sox
Once among the top prospects in baseball, Rodon took a step forward when he posted a 3.11 ERA and a 1.19 WHIP across his final 11 starts of 2016. The left-hander was a popular sleeper pick in 2017 drafts due to his stellar strikeout skills and strong finish to last season, but he has spent the entirety of the current campaign on the disabled list with biceps bursitis. Owners in search of a boom-or-bust stash option may not find an injured hurler with more upside than Rodon.
Consider in: 12-team mixed leagues
9. Nate Karns, SP/RP, Royals
Karns has been surprisingly stellar as a starter this season, posting a 3.43 ERA, a 1.12 WHIP and a 9.9 K/9 rate across eight rotation opportunities. Owners who need a pitching boost should be pleased to stash the right-hander, who may miss just one or two outings due to a right extensor strain.
Consider in: 10-team mixed leagues
10. Cam Bedrosian, RP, Angels
Bedrosian seems to have terrible timing, as for the second straight season, he landed on the disabled list just as he was securing the Angels' ninth-inning gig. But the right-hander should return in June, at which time he may use his superior skill set (0.96 ERA, 11.5 K/9 rate since the outset of 2016) to reclaim closing duties from veteran Bud Norris (career 4.47 ERA, 1.40 WHIP).
Consider in: 12-team mixed leagues
Fred Zinkie is the lead fantasy baseball writer for MLB.com. Follow him on Twitter at @FredZinkieMLB. This story was not subject to the approval of Major League Baseball or its clubs.