After Gsellman exits, Collins' moves backfire
Not having Blevins, Sewald available hurts Mets as Salas, Ramirez, Smoker struggle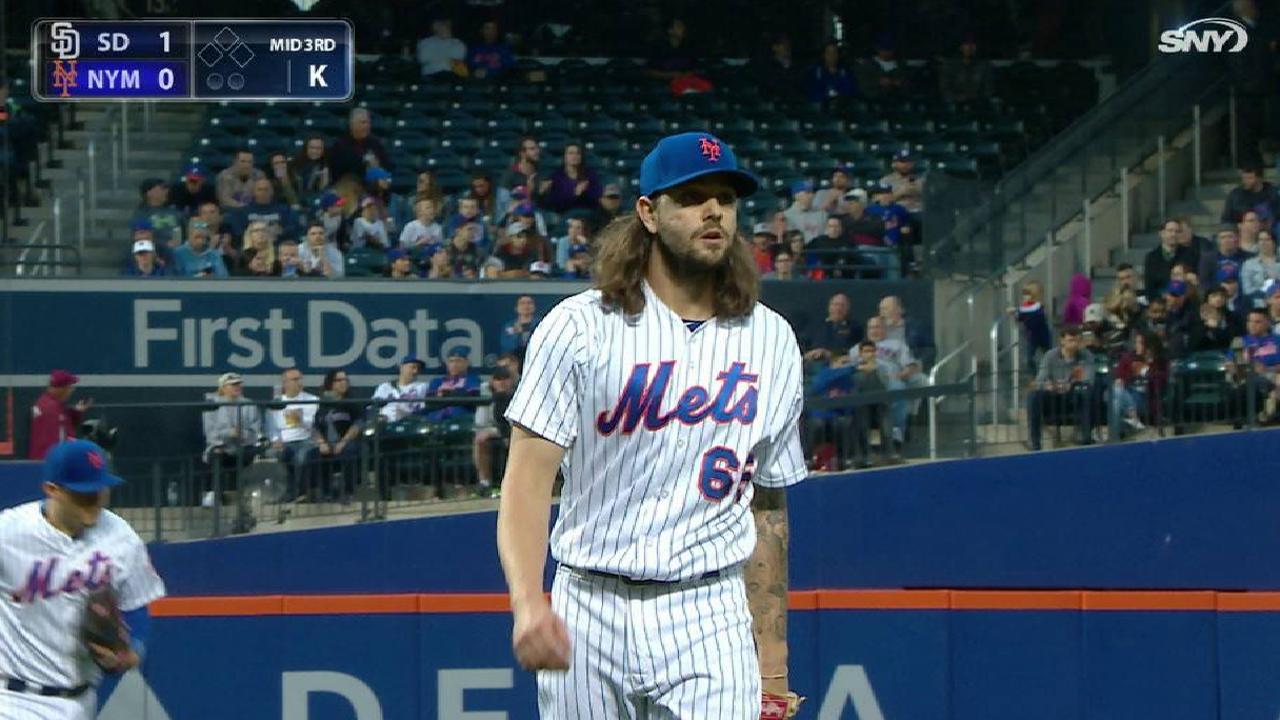 NEW YORK -- Like most big league managers, Terry Collins has reams of data at his disposal on a daily basis. Among the countless pages that come across his desk is one on bullpen usage --- a chart detailing the workloads of all his relievers over the previous few days.
After perusing that data and speaking to his relievers on Wednesday afternoon, Collins determined that he was going to give both Jerry Blevins and Paul Sewald, two of his more trusted relievers, a day off after both appeared in a blowout win Tuesday. But despite that shorthanded bullpen, Collins removed starting pitcher Robert Gsellman after only six innings of the Mets' 6-5 loss to the Padres, the first of several curious choices he made in the game.
"You've got to make decisions with what you have," Collins said.
What Collins had Wednesday was a chance, for just the second time in 22 games, to watch a starting pitcher record an out in the seventh. Although Gsellman was somewhat hittable over the first six innings, allowing three runs on six hits, he threw just 84 pitches. At that point, the Mets led by two runs.
"I was fine," Gsellman said. "Felt good. If Terry wanted me to go out there for the seventh, I could have, but he's the manager and he makes the decisions around here."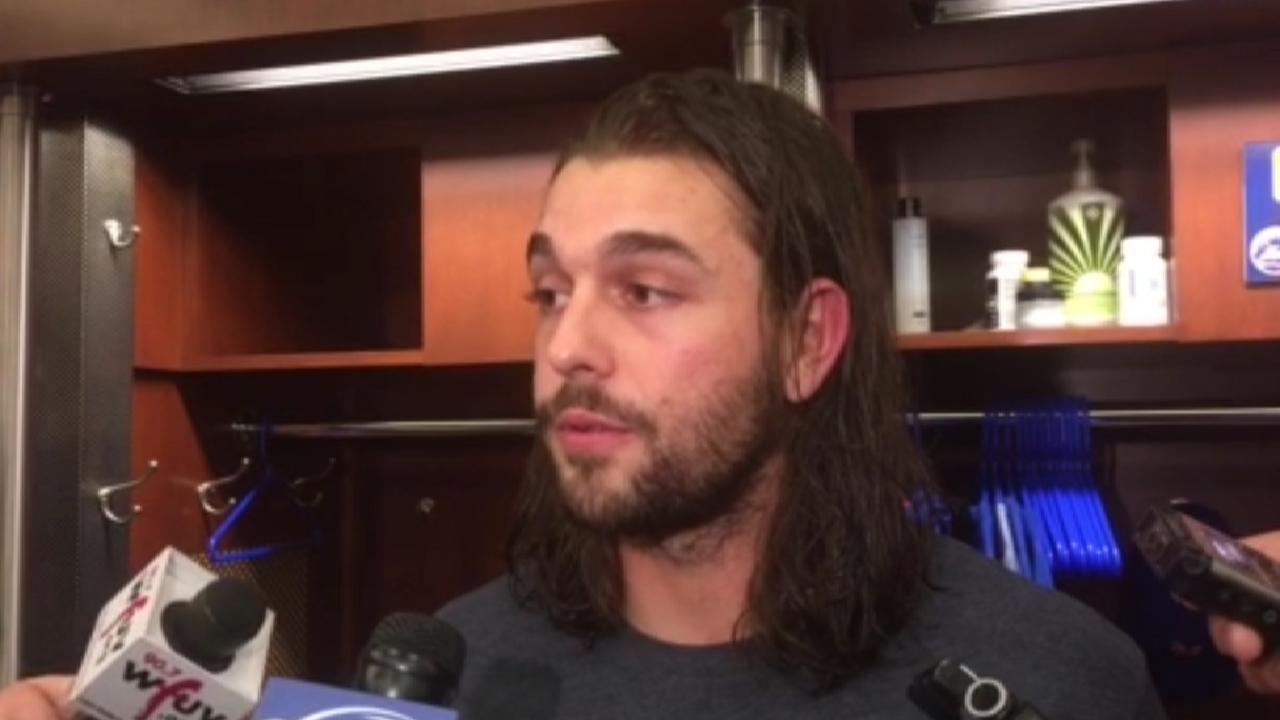 Collins' decision was to remove Gsellman, who was returning to the rotation after a 10-day demotion to the bullpen, in favor of a pinch-hitter.
"This kid has really been struggling," Collins said. "At times, you want him to leave with a good feeling. He gave us six good innings. You just say, 'Hey, look, he did exactly what we were hoping he'd do tonight, get us to that point.' You send him out, he gets in some trouble, you go to [Fernando] Salas anyway. So we just said, 'Let's just start the inning [with Salas].'"
That's where things went awry. After recording two quick outs, Salas gave up a hit and two walks to load the bases. Then, with Sewald unavailable, Collins turned to recent bullpen addition Neil Ramirez, who threw two total pitches: a ball about a foot above the strike zone, and a strike in the exact spot where Wil Myers likes it. The Padres' best hitter smoked Ramirez's fastball off the top of the right-center-field fence for a game-tying two-run single.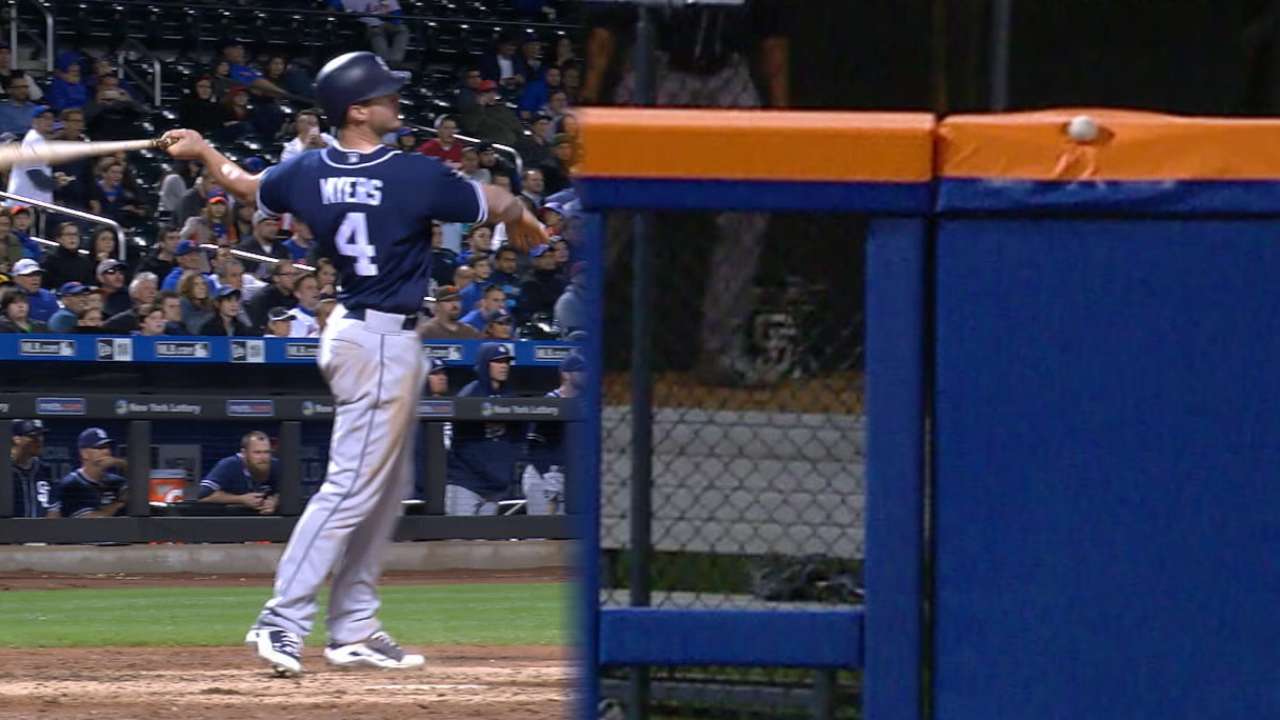 Afterward, Salas admitted to being a bit tired, though he said the adrenaline of his appearance was enough to fight through it. Josh Smoker, who gave up Hunter Renfroe's go-ahead home run an inning later, simply bemoaned his inability to work ahead in the count.
But Smoker was only in the game because Blevins was unavailable. Salas pitched because Sewald couldn't go. Both of those situations unfolded because of Collins' bullpen usage one night earlier, in a game the Mets led by five or more runs from the first inning through the ninth.
Now, through 44 games, Blevins, Salas and Addison Reed all rank in the top five in the National League in appearances. It's an excuse the pitchers are loathe to use, even as their performance levels have fallen in step with the rise in their workloads.
"I may be a little bit tired right now, but not during the game," Salas said. "During the game, you're flowing with energy. ... Maybe I put a little bit more pressure on myself."
Anthony DiComo has covered the Mets for MLB.com since 2008. Follow him on Twitter @AnthonyDiComo and Facebook, and listen to his podcast. This story was not subject to the approval of Major League Baseball or its clubs.