Koda moment: Glover named Nats closer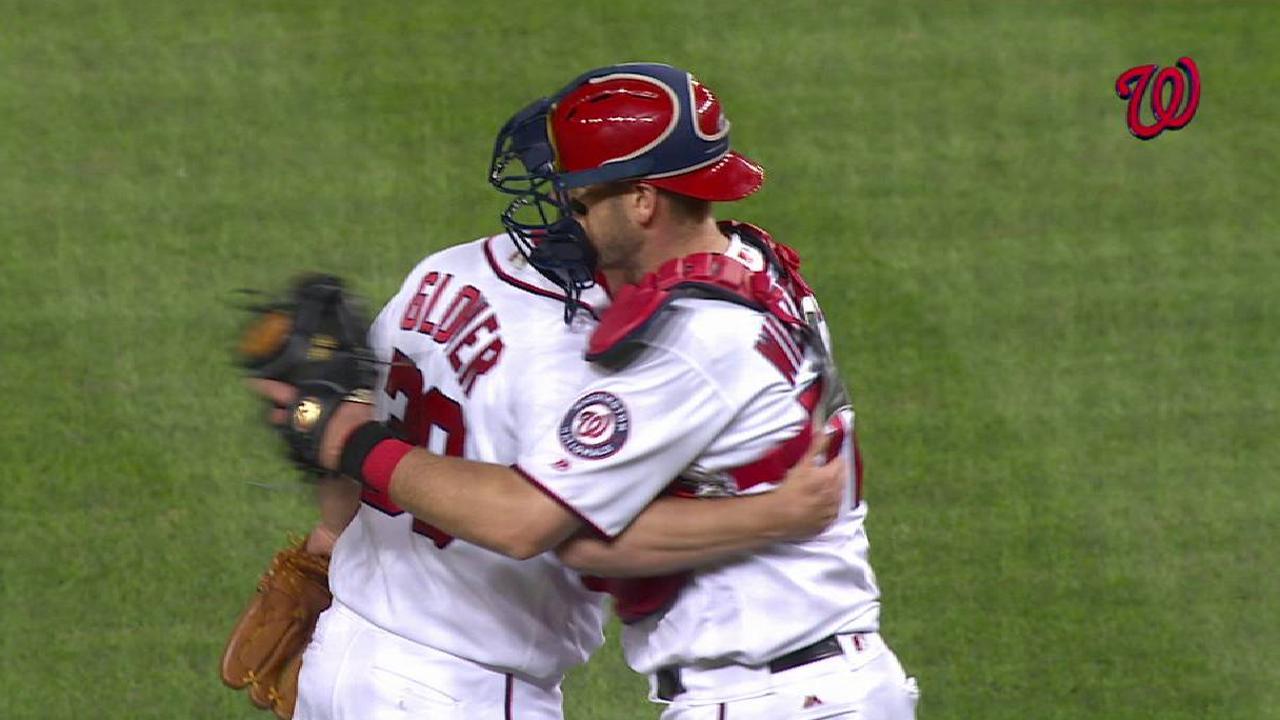 WASHINGTON -- The Nationals have been searching for answers with their struggling bullpen through the first two months of this season, but they are starting to find some stability in the back end. Koda Glover, who tossed a scoreless ninth inning in a non-save situation to seal Wednesday's 5-1 victory over the Mariners, has been officially named the closer by manager Dusty Baker.
"Koda was kind of lobbying for that in the first place," Baker said. "We wanted to break him in slowly because this guy's ... Shoot, he's only a year and a half out of college. So he had said that's the job he wanted, and so it's his now."
Glover has emerged as the most stable option in an unstable bullpen that began the day with a 5.36 ERA, the worst in the Majors. However, Glover has not allowed a run since being activated off the disabled list after he was sidelined with a strained hip. He secured a four-out save to seal a victory in Atlanta on Sunday. In five outings, he has thrown 5 1/3 scoreless innings with five strikeouts and lowered his ERA to 2.57 on the season.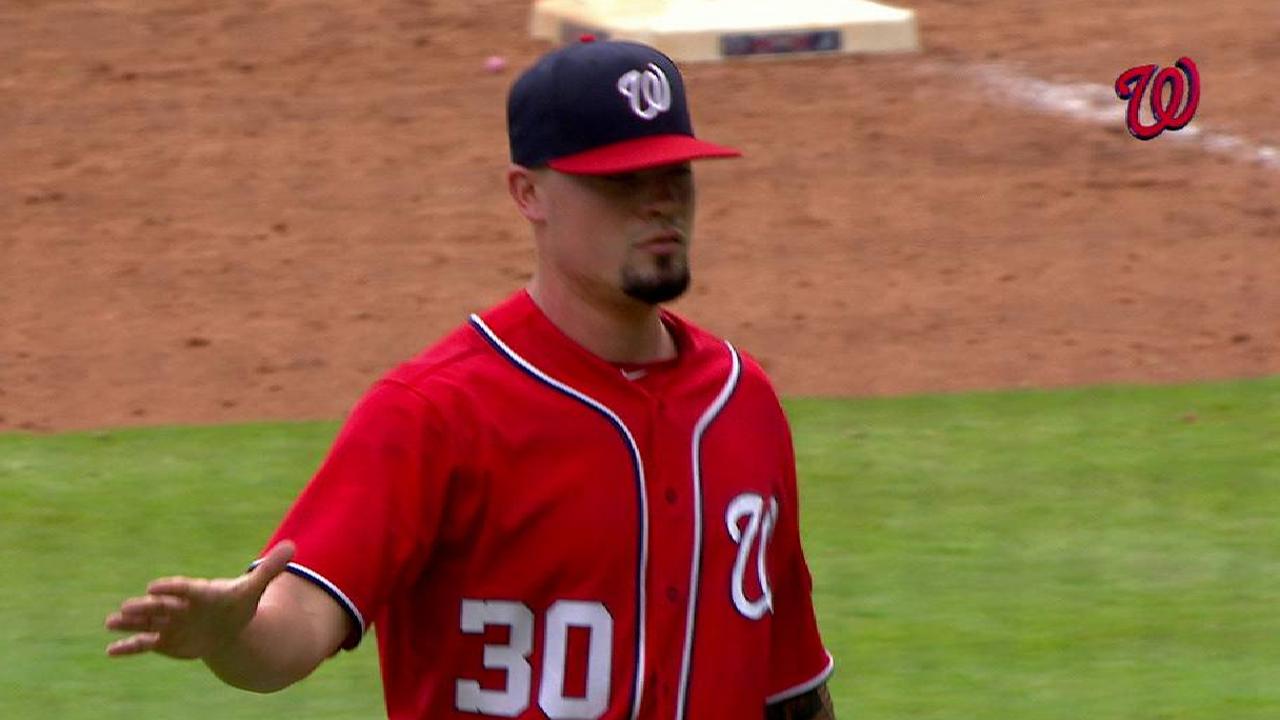 "He's very calm," Baker said. "He throws strikes, quality strikes, and he has a pretty good idea of what he's doing for a young pitcher."
Glover becomes the third pitcher Washington has designated as its closer this season.
The Nats began the season by tabbing Blake Treinen for the job, but he has struggled mightily to a 7.78 ERA. Treinen lost his spot after a few weeks for the tandem of Glover and Shawn Kelley, although Kelley was intended as the first option. However, Kelley spent some time on the DL with a lower back strain and has had issues of his own this season with a 5.93 ERA. And he has undergone two Tommy John surgeries in his career, so the Nats would like to monitor his workload and limit the number of times he pitches on consecutive days.
During the past week, Baker has been saving Glover as his primary option for the ninth inning, even though he had not admitted the job was his until after Wednesday's win.
And the Nats' bullpen as a whole has put together three consecutive scoreless outings during the team's three-game winning streak. It's an encouraging sign, considering Washington relievers had allowed at least one run in the previous seven consecutive outings.
"I think everybody is [building momentum]," Glover said Sunday. "Everybody's getting uptight and stuff about the bullpen and everything like that. We're fine. It's early. We'll be fine. We're going to get rolling."
Jamal Collier covers the Nationals for MLB.com. Follow him on Twitter at @jamalcollier. This story was not subject to the approval of Major League Baseball or its clubs.