Allen's regular-season save streak snapped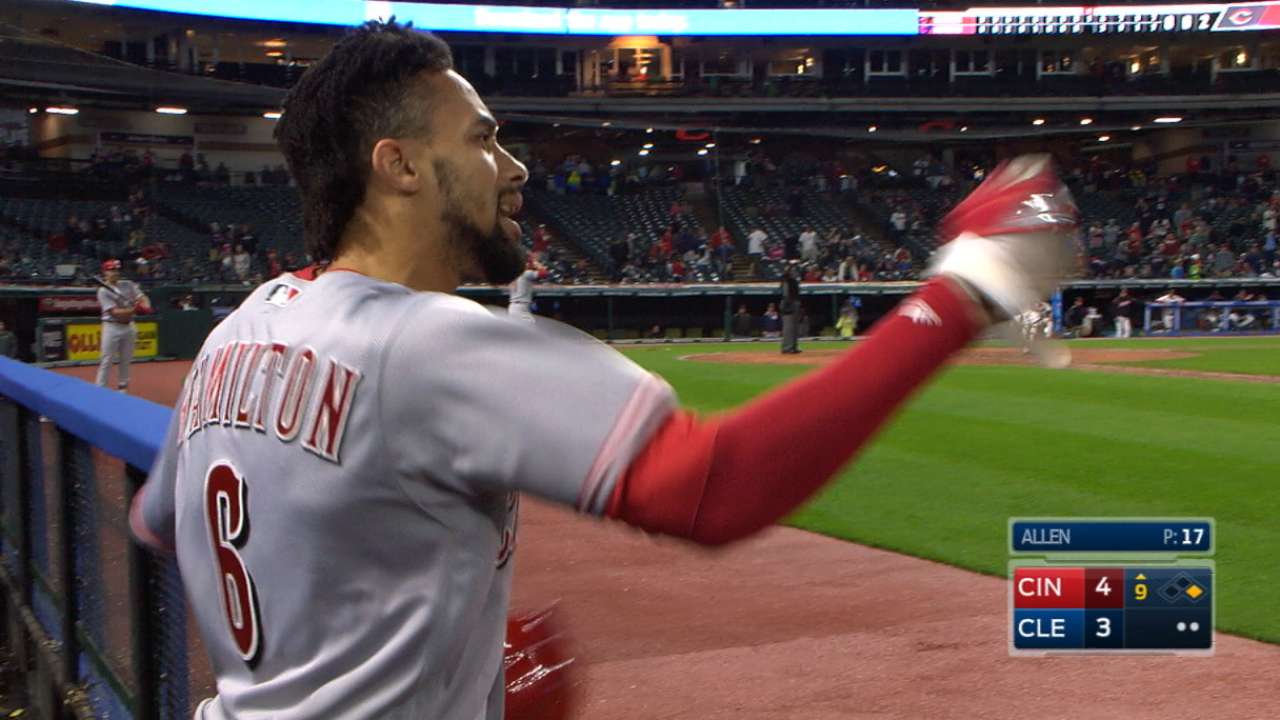 CLEVELAND -- Indians closer Cody Allen has been one of the team's most trusted arms in the bullpen over the last several seasons, but even he was bound to eventually come up short in a save opportunity. It took a two-hour rain delay, the speed of Reds center fielder Billy Hamilton and an overturned call to bring Allen's reign of dominance to an end.
Despite Allen recording his first blown save since Aug. 17, 2016, resulting in Wednesday's 4-3 loss to the Reds at Progressive Field, Indians manager Terry Francona did not place the blame on Allen.
"He's just really good," Francona said. "When you have one-run games, you run the risk of something happening. You could lose. It's nice if you can spread a game out. We didn't. It had a chance to be a nice, crisp win, but we didn't spread it out. I don't ever feel like it's on Cody. We could've done some things better to score a few more runs."
Allen came into the game in the ninth with a 3-2 lead, but he promptly allowed back-to-back singles to Scooter Gennett and Tucker Barnhart to start the inning. After collecting the first out on an unsuccessful sacrifice bunt attempt by Jose Peraza, Allen got Hamilton to hit a grounder to the right side. Indians first baseman Carlos Santana fielded it and started what was initially ruled a game-ending 3-6-3 double play.
After the fireworks went off and the Indians began to celebrate the win, Reds manager Bryan Price challenged the play at first, saying Hamilton beat the throw. The call was overturned after a 2-minute and 57-second review, leaving runners at the corners with two outs.
"Up until we saw it, I thought he was out," Allen said. "A guy like that is going to make any play close. They got the call right. He was safe. That's why the rule is there. If that was us on the other side, we'd want that. It's something you just have to deal with, try to figure out a way to not let it affect you."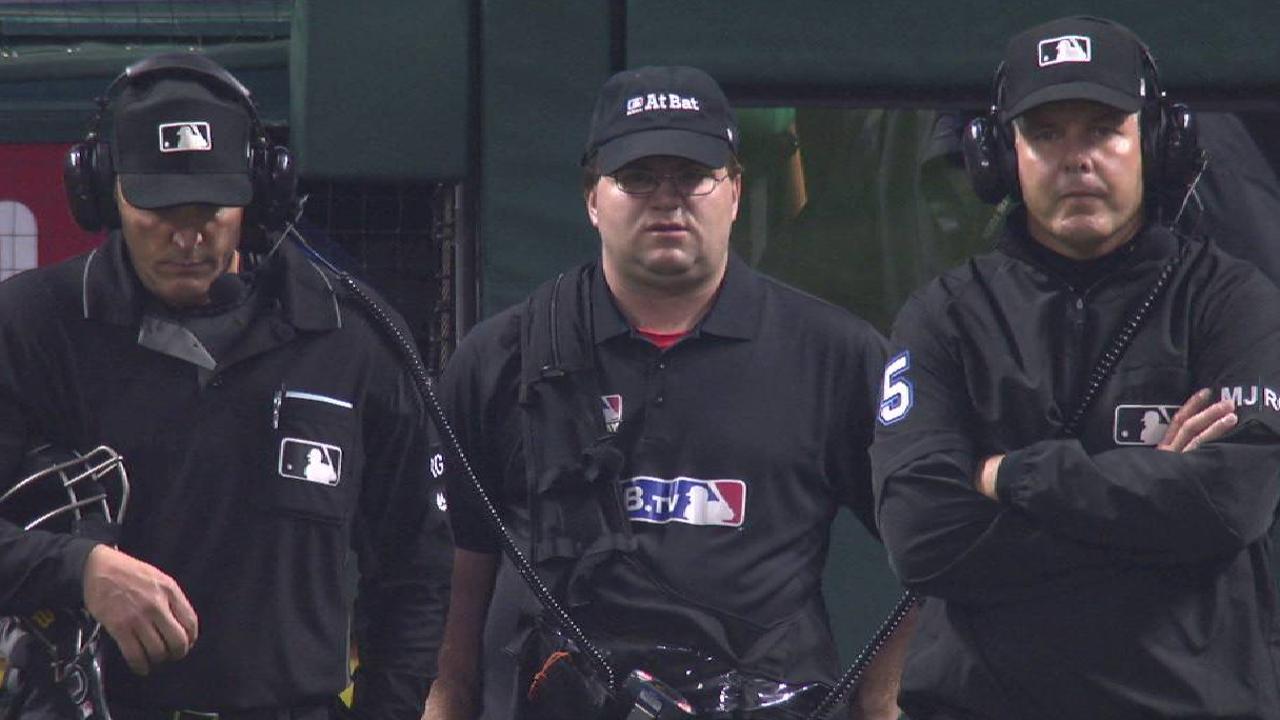 The next batter, Zack Cozart, drove a sinking line drive to left field where Michael Brantley was unable to make a diving catch. Hamilton was off with the pitch and never broke stride, as he came all the way around to score the eventual game-winning run.
"He's one of the few [that can do it]," Allen said on Hamilton scoring from first. "I know he was running on the pitch. We weren't really worried about him. It was a great effort by Michael. He almost comes up with that ball and ends the game right there. It took a funny hop. Unfortunately, that's how it goes. Sometimes, teams get breaks. We didn't tonight."
Before Allen surrendered the lead in Wednesday's game, he successfully saved 22 consecutive regular-season games, with six more in the 2016 postseason. In between the blown saves, Allen posted a 0.74 ERA and struck out 75 in 49 innings while holding opponents to a .175 average.
"Their whole bullpen is pretty good," Cozart said. "That shows how tough we've been offensively to score runs off guys like that in the past couple of games and to have good at-bats. That's tough to do. So we're out there, we just keep battling on every at-bat, even versus guys like that."
After the game, Francona maintained his belief in Allen.
"It's kind of hard once you think the game's over, you kind of let your emotion go," Francona said. "If there's anybody that I would trust to reel it back in, it's Cody. But I think that is a tough one. On one hand, there was time 'cause it took him a while, but it's hard on anybody, I think Cody probably the hardest."
William Kosileski is a reporter for MLB.com based in Cleveland. This story was not subject to the approval of Major League Baseball or its clubs.