McCutchen looking to fix swing amid slump
Given day off Wednesday, outfielder focusing on adjustment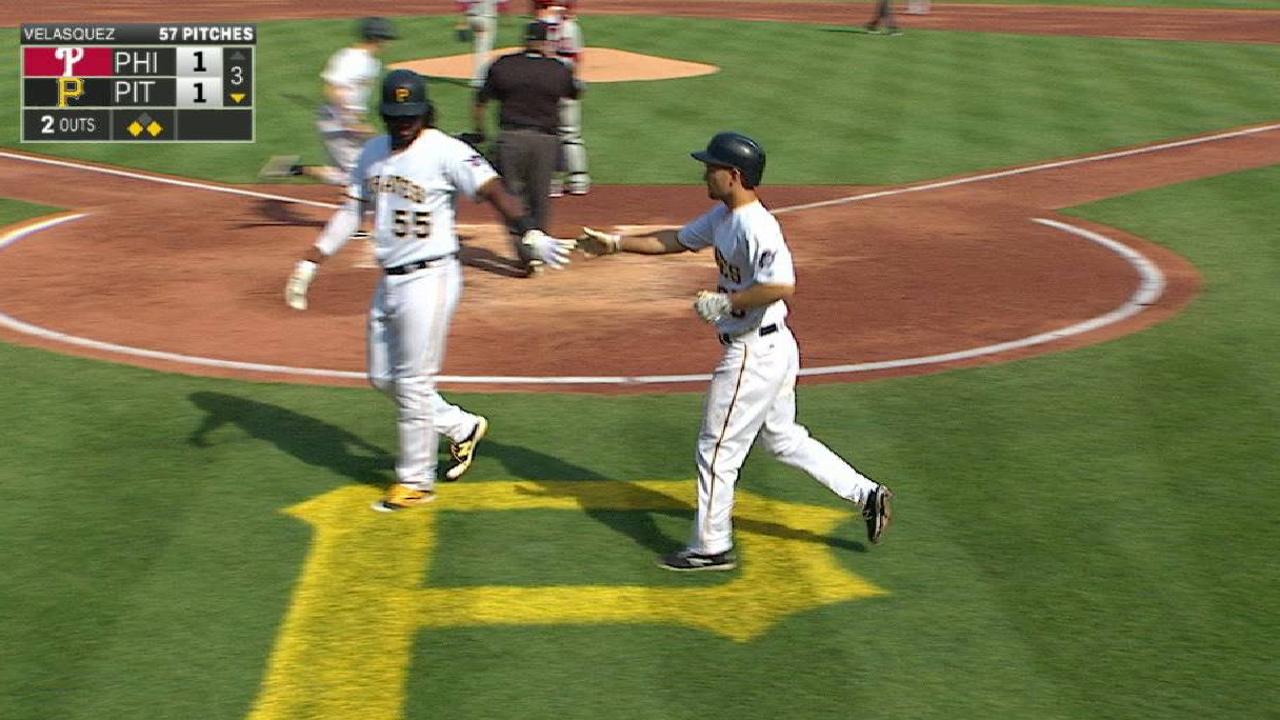 ATLANTA -- Around 1:30 on Wednesday morning, in a game that started on Tuesday, Andrew McCutchen hit a hard ground ball -- 102.3 mph off his bat, according to Statcast™ -- at Braves shortstop Dansby Swanson. McCutchen ran down the line, but Swanson's throw beat him to first base, the end of an 0-for-5 night.
After a pinch-hit single in his first at-bat Wednesday, McCutchen's batting average is .203 and his OPS is .634. For all his struggles last season, his production never fell this far. Coming off a long night at SunTrust Park and a season-long slump he hasn't been able to shake, McCutchen was given the day off Wednesday, other than his pinch-hit appearance in the 10th inning.
The Pirates asked McCutchen after the 6-5 loss, which ended at 1:52 a.m., if he could use a day off. McCutchen consented. He did not start for just the second time in 47 games this season. It is unclear if McCutchen will spend more time on the bench, as he did for a full series last August in Atlanta.
"We're taking it one day at a time," manager Clint Hurdle said.
There is one silver lining for McCutchen: He has found a flaw. McCutchen said his swing has become too rotational, a habit he is working to break.
"Even though I'm [hitting] .200 right now, at least I know what it is," McCutchen said. "I know what I'm doing. Last year, I had no clue."
It might be imperceptible on video, but McCutchen can feel it in the batter's box, and see it in the number of balls he's hooked. He is turning his torso more than usual, so his quick hands aren't synced up with the rest of his body.
"I need to make the adjustment to stay on some balls a little longer, especially balls out over the plate, stay on those balls and drive those balls to the opposite field," McCutchen said. "Then, I'll get myself back to where I need to be."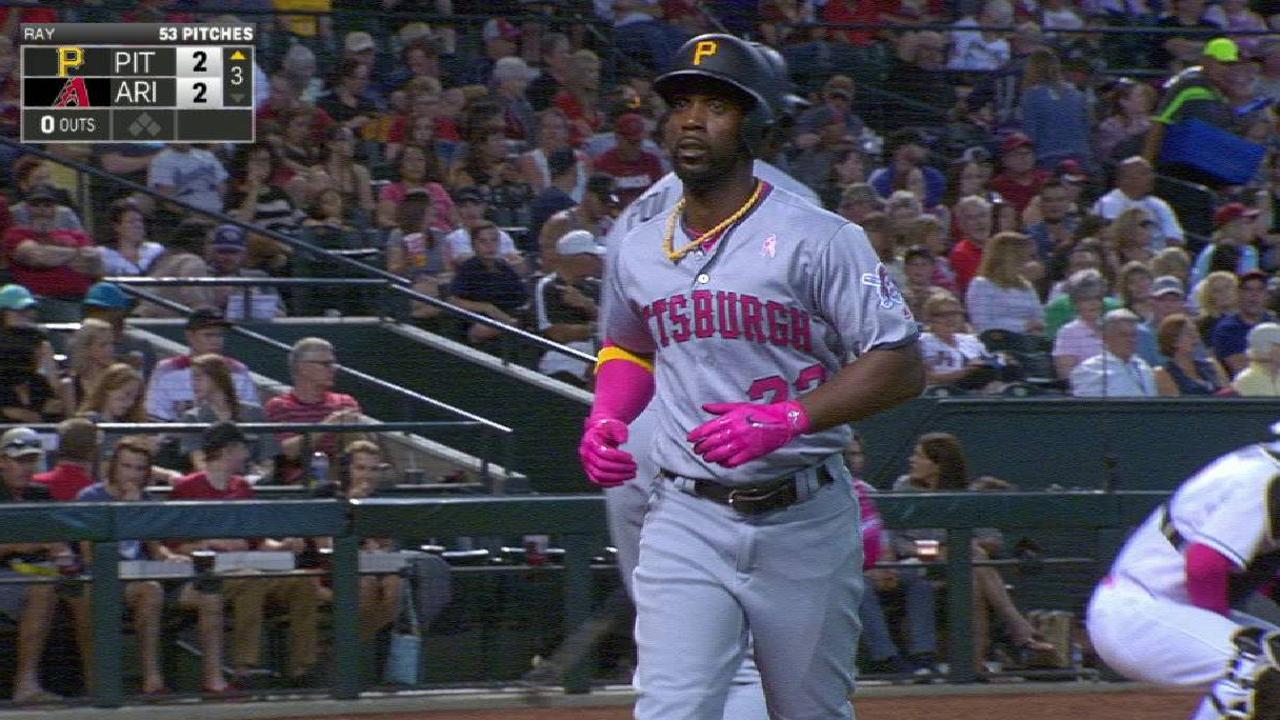 McCutchen has been particularly vulnerable against inside fastballs and low off-speed pitches. According to Statcast™, he entered Wednesday batting just .147 with a .235 slugging percentage against inside fastballs. Last year, the former National League MVP batted .259 with a .452 slugging percentage on those pitches. He entered Wednesday batting .040 and slugging .120 (compared to .177 and .254, respectively, last year) on low off-speed offerings.
McCutchen has also fallen victim to some bad luck, carrying an uncharacteristically low .214 average on balls in play into Wednesday. According to Statcast™, his expected average on ground balls is .251, 120 points higher than his actual average on grounders. Some of that may also be attributed to more aggressive infield shifting.
"I'm barreling some balls up, but I'm just not finding holes right now," McCutchen said. "Of course, I want the results. Of course, I want the hits. I know the hits will come. I can't depend on that every single time.
"Once I swing that bat and make contact with that ball, there's nothing I can do. I can't control anything past that. I can't be too hard on myself. I also know that I need to be a little better than where I'm at. I've just got to keep going and keep working."
McCutchen said Hurdle has not approached him about moving out of the No. 3 spot. Hurdle praised McCutchen for the way he has handled a frustrating season.
"He goes out and fights, scratches and claws in the game, tries to figure out how to do it again when he doesn't get the results he wants, or we don't get the results we want," Hurdle said. "It's hard for Andrew right now, so we have to find a way to help him."
Adam Berry has covered the Pirates for MLB.com since 2015. Follow him on Twitter and Facebook, read his blog and listen to his podcast. This story was not subject to the approval of Major League Baseball or its clubs.