DeShields puts slow start behind him
Left fielder is now one of Rangers' hottest hitters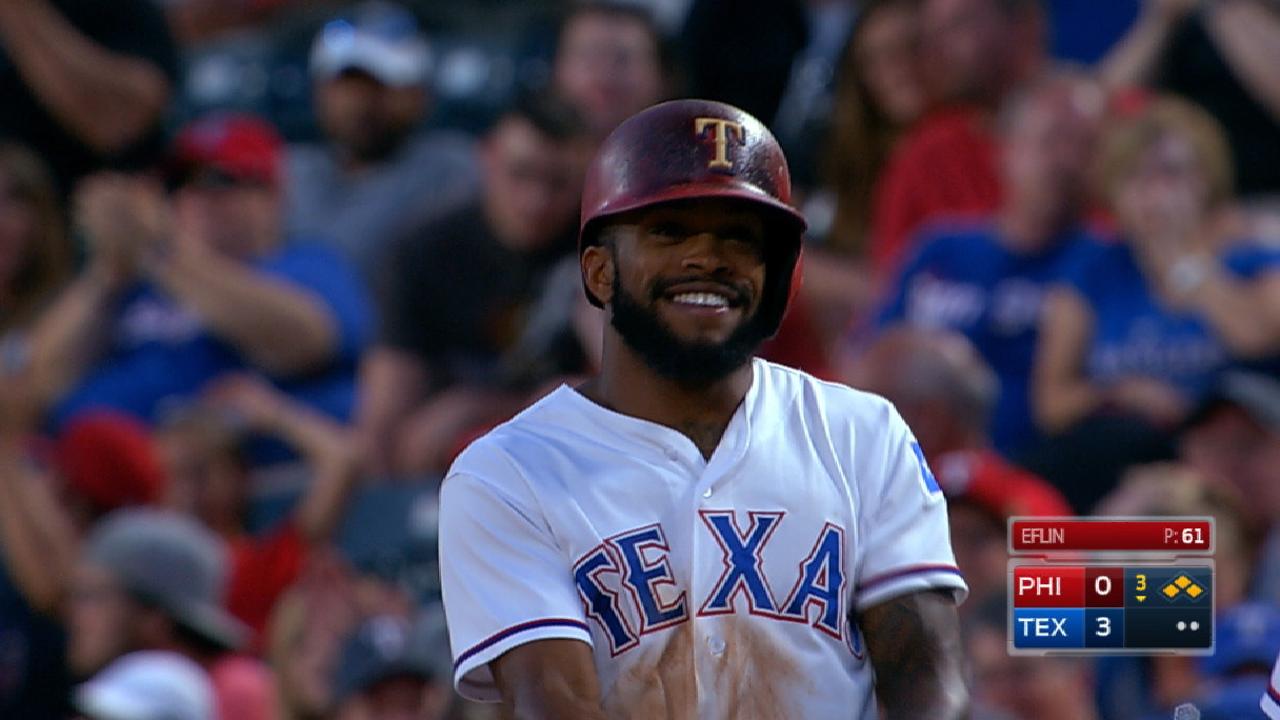 BOSTON -- The Rangers have a surprising batting leader going into Wednesday's game. Delino DeShields holds that honor with a .294 average, the highest among Rangers with at least 100 at-bats.
It's surprising because he began the season on the bench, was hitless in his first nine at-bats and was hitting .118 on April 21. But he surged into the team lead by hitting .455 in his last 10 games.
"Really? I didn't know that," DeShields, 24, said. "I haven't been paying attention. I'm just trying to get on base any way I can, whether it's hitting or walking, whatever it takes."
He has been doing both. His .357 on-base percentage is the second-highest on the team.
"My goal in the offseason was to get my swing consistent and hit good pitches," DeShields said. "I think I have a good eye at the plate, I'm just putting good swings on it."
The surge has come at an opportune time. DeShields has emerged as a force in the lineup right about the time third baseman Adrian Beltre is close to coming off the disabled list. When Beltre is activated, the Rangers could be looking for a spot for Joey Gallo to play and left field appears to be a strong possibility.
DeShields has made 26 of 30 starts in left, but was in center field for the third time this season on Wednesday. Jared Hoying, a left-handed hitter, has been the Rangers' primary center fielder since Carlos Gomez went on the disabled list last week. But he was sitting with left-hander Chris Sale pitching for the Red Sox with Ryan Rua starting in left.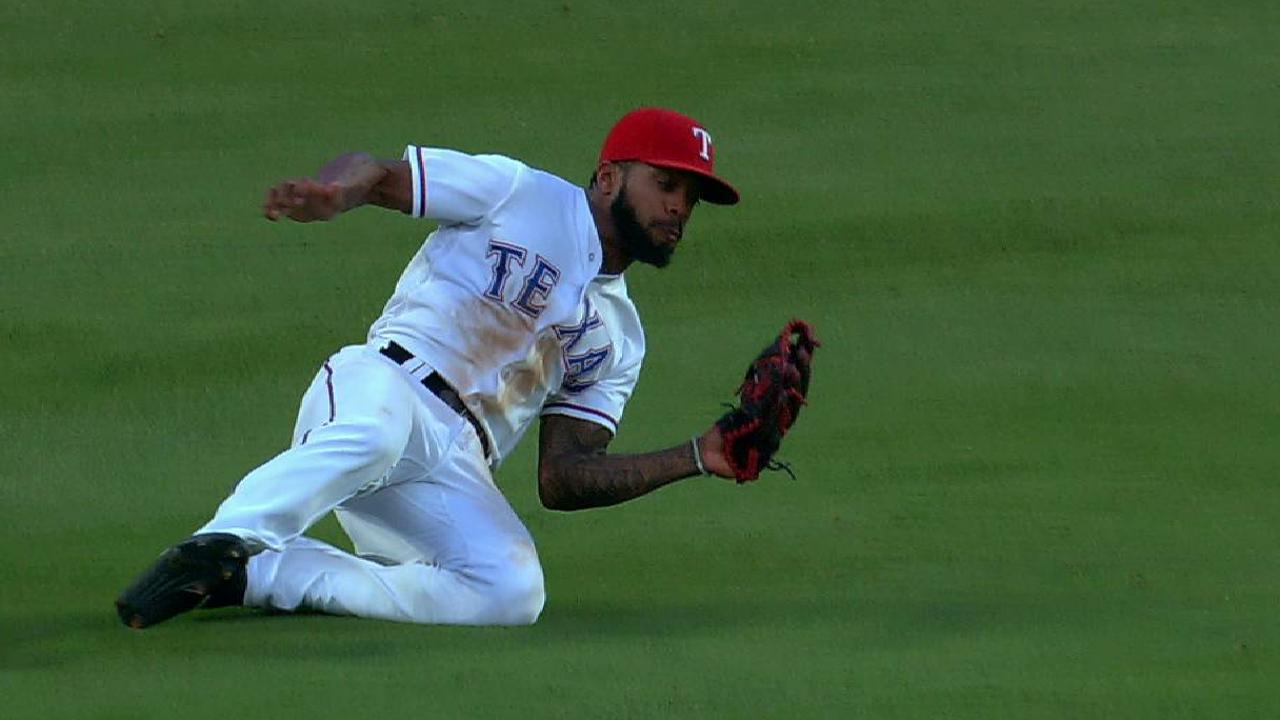 DeShields could end up being the full-time center fielder, at least while Gomez is sidelined, and that would open up left for Gallo. DeShields is surging offensively, but the Rangers need for him to be able to handle a premium defensive position if he is going to move over from left.
Rangers manager Jeff Banister has been replacing DeShields with Rua defensively in close games because he wants the stronger arm out there. DeShields does not have a strong arm, but the Rangers aren't concerned about that as much as getting good reads on fly balls, running the right routes and using his superior speed to cover ground. That's the edge Hoying has defensively in center.
"Obviously it's a continuing process to improve," Banister said. "Obviously there are areas he can improve on all-around defensively."
Gomez suffered a strained right hamstring on May 14, and the original prognosis was four to six weeks. But he is taking batting practice in Arlington and doing on-field running at about 60 percent, so he could be back on the quick side of the prognosis.
T.R. Sullivan has covered the Rangers since 1989, and for MLB.com since 2006. Follow him on Twitter @Sullivan_Ranger and listen to his podcast. This story was not subject to the approval of Major League Baseball or its clubs.