Blue Jays slugging back to winning ways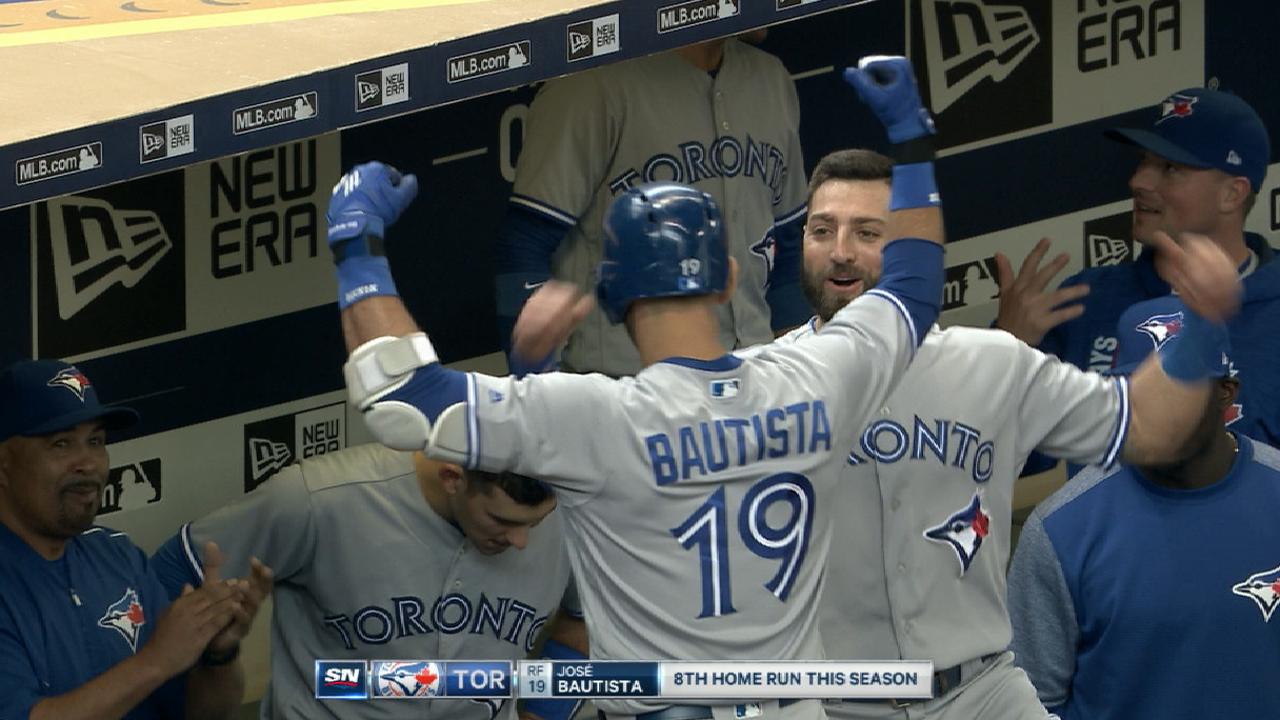 MILWAUKEE -- Despite a tough, injury-ridden start to the season, the Blue Jays are committed to winning and sustaining a championship environment, general manager Ross Atkins said.
With a season-high four home runs -- including Ryan Goins' first career grand slam -- in their win 8-4 win over the Brewers on Wednesday, it seems that mindset is coming to fruition.
"We remain absolutely focused on adding and winning and we're fortunate that we've had some good stories from the Minor Leagues, some good stories from our bullpen, some contributions from external organizations that have kept us afloat," Atkins said.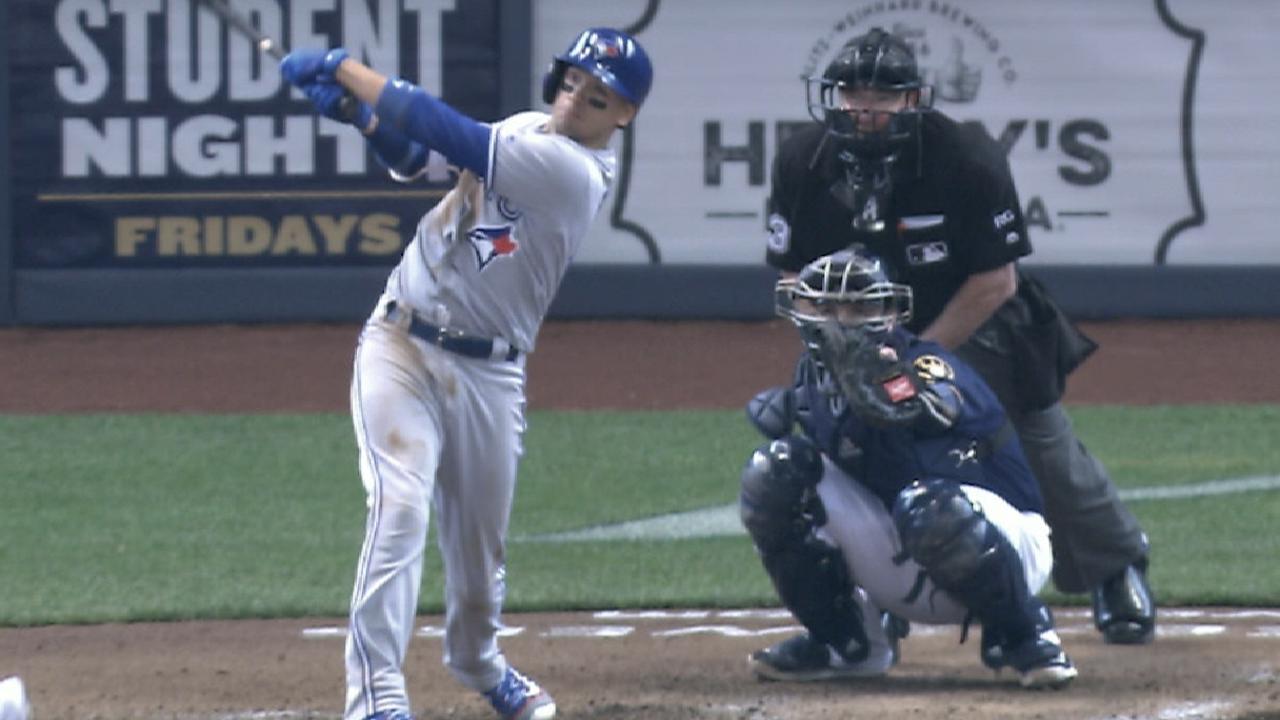 The two-game series win over the Brewers helped the Blue Jays clinch their first winning road trip this season (4-3 over seven games) and they did it without two of their most productive offensive players -- Troy Tulowitzki and Josh Donaldson, who are both on the 10-day disabled list.
"It's good. It's been a long one. Three cities, that's always tough," Blue Jays manager John Gibbons said of the road trip. "The guys have been hanging in there. They haven't been able to knock us out yet. We get some guys back and we'll see what we have in us."
Tulowitzki and Donaldson have been on rehab assignments at Class A Advanced Dunedin and could return as early as Friday. Donaldson is nursing a sore right calf muscle, while Tulowitzki has a sore right hamstring. Gibbons wasn't sold that the road trip was a turning point for the team, but said it does provide optimism, especially with Tulowitzki and Donaldson expected to return this weekend.
"Who knows? You hope so. When those guys went down, this group held it together pretty good when really, we could have just disappeared completely. We'll see," Gibbons said.
Atkins said the Blue Jays need to go on a run to stay in contention in the AL East, but also noted that seven days ago, the Blue Jays were 18-24, which is only one game under their 19-23 record from a year ago on the same day.
"We have guys that are coming back into the fold. We could be adding a full team very soon, certainly within weeks, within days we have a couple of very good players," Atkins said. "There certainly have been a lot of injuries, but most of them have been short term. Hopefully, we can add some of these players that are coming back into the fold and are rehabbing and can go on a run."
The Blue Jays received offensive contributions from several players Wednesday, including Jose Bautista and Kevin Pillar, who both had a solo home runs off Brewers starter Matt Garza in the fourth inning. Bautista is on a 16-game on-base streak and has hit .382 (21-for-55) since May 8, while Pillar has safely hit in 10 of his last 11 games and is batting .326 (15-for-46) in that span.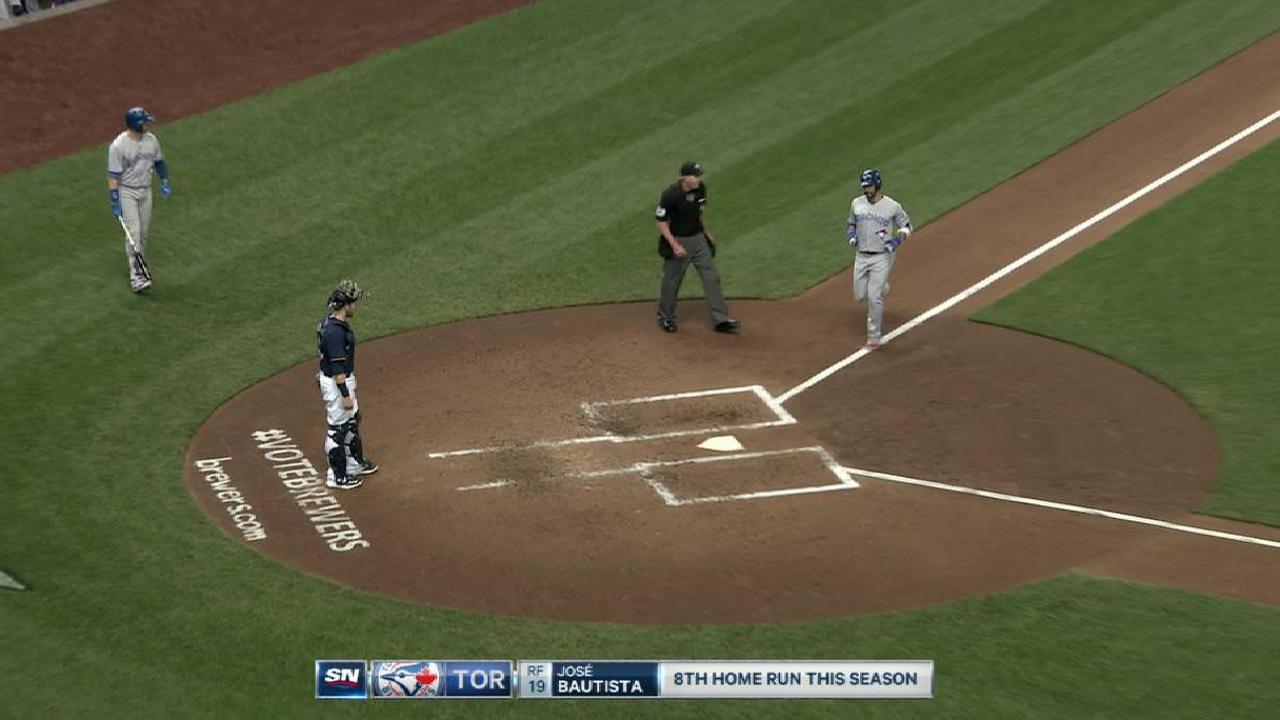 "It's a very potent offense all the way around. I have unbelievable faith and confidence in the guys on this team. We were off to a little bit of a slow start, but like I said, it was only a matter of time before we started swinging it well and we're starting to come around here," Wednesday's starting pitcher Marcus Stroman said. "We're in a great place mentally and we should be all good."
Carson Mason is an associate reporter for MLB.com based in Milwaukee who covered the Blue Jays on Wednesday. This story was not subject to the approval of Major League Baseball or its clubs.