Injured Pollock won't join D-backs on road trip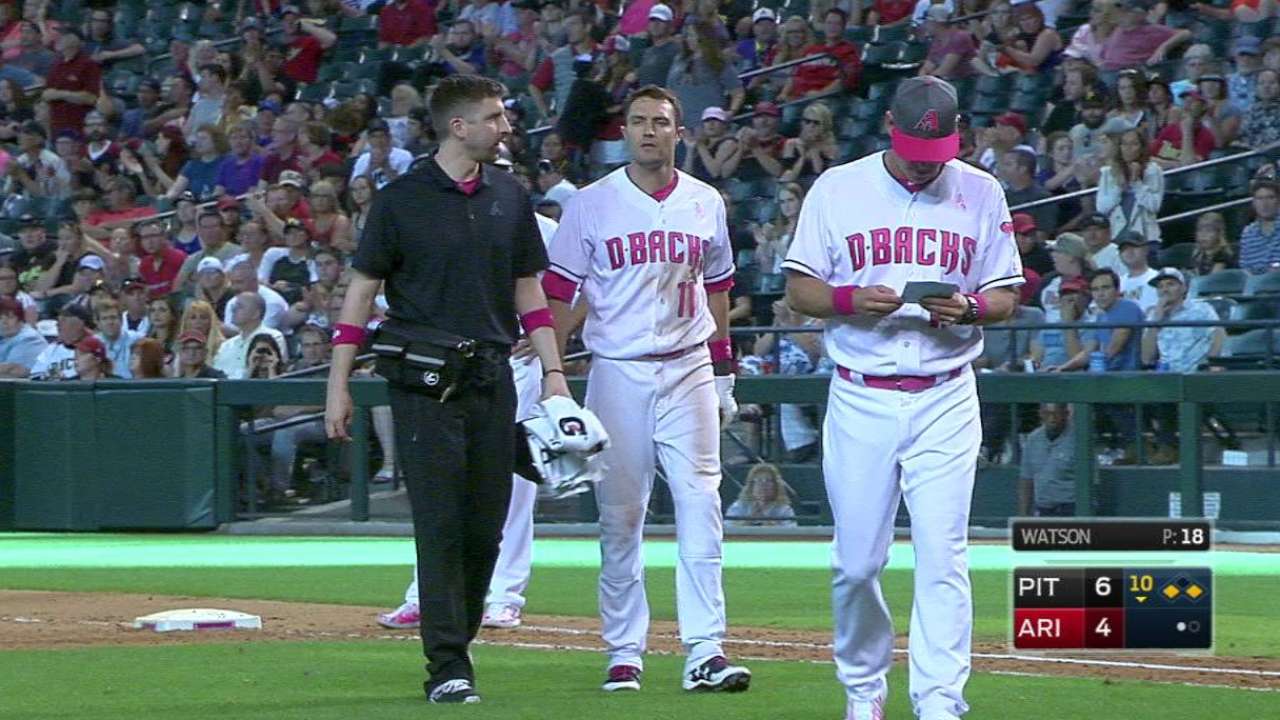 PHOENIX -- D-backs outfielder A.J. Pollock is not scheduled to join the team on the upcoming 11-game road trip to Milwaukee, Pittsburgh and Miami.
Pollock is making progress after being placed on the 10-day disabled list with a strained right groin on May 15. He's done some light running, but he still has work to do in his rehab.
"He is not going to be with us on this road trip," D-backs manager Torey Lovullo. "Now if he joins us, that will be determined by the medical team. I don't know that answer. I think what we'll do is get feedback from A.J. and feel out what his comfort level is when he's ready, what he wants to do and let the medical team determine what the best solution is. And [we'll] give all that information to the front office and let them decide what the best plan is. The last I heard, he was not coming on this trip at all, but in this game, things happen."
Up in the air
With Taijuan Walker on the disabled list with a blister, the D-backs went with reliever Randall Delgado and a "bullpen day" to get through his scheduled start Wednesday.
What happens the next time Walker's spot rolls around remains to be seen. The D-backs could go with another bullpen day or they could call up someone to make a spot start.
"We'll regroup the troops after the game today and then piece together what's going to happen for the next several games," Lovullo said prior to Wednesday's game.
Steve Gilbert has covered the D-backs for MLB.com since 2001. Follow him on Twitter @SteveGilbertMLB. This story was not subject to the approval of Major League Baseball or its clubs.