MLB.com Columnist
Fred Zinkie
Hot wire: 10 to grab off fantasy waivers
Bell, Maybin, Happ among widely available players to add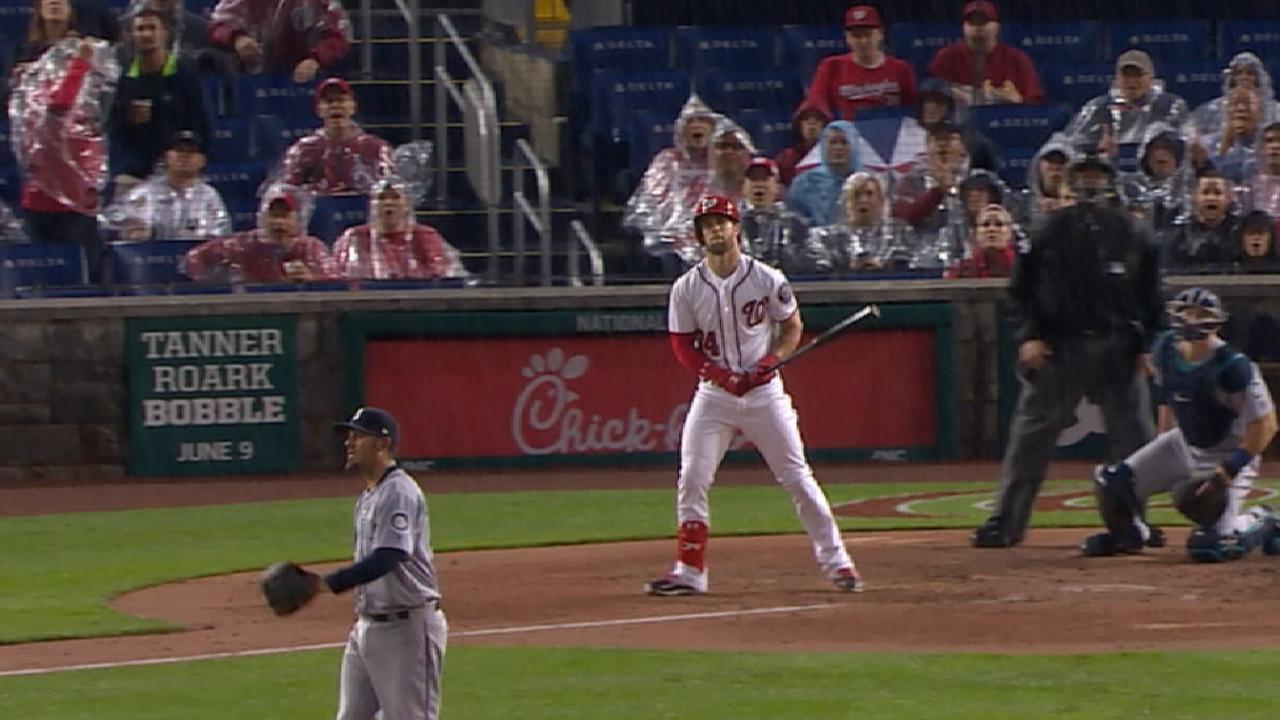 Could your fantasy team use more power? What about steals? Runs, RBIs or wins?
Regardless of your holes, the fantasy waiver wire has a plug or long-term fix to pick up today. Check the availability of the following 10 men -- all sitting in waivers in many leagues, and all ready to help you win.
Russell Martin, catcher, Blue Jays
Martin has gained little fantasy traction since returning from the disabled list on May 20, as owners clearly aren't going out of their way to chase a 34-year-old with a .207 average and lingering concerns regarding his left shoulder. However, those who are without a productive catcher could grab Martin in hopes that he will find the form he showed during his first two seasons with Toronto, when he produced 43 homers, 151 RBIs and 138 runs scored.
Consider in: 10-team mixed leagues
Josh Bell, 1B/OF, Pirates
Bell arrived to the Majors last season having shown stellar plate discipline with middling power as a Minor Leaguer, and he did little to change the narrative over 152 plate appearances with the Pirates (.273/.368/.406 slash line). But flash forward less than a year, and the switch-hitter has dramatically altered his profile by going deep nine times across 142 at-bats in 2017. While some owners will be scared off by his .254 batting average, those who dig a little deeper will see room for growth in his .262 BABIP.
Consider in: 10-team mixed leagues
Matt Adams, 1B/OF, Braves
Owners have been slow to add Adams despite the likelihood that he will handle a heavy workload after being acquired by the Braves to replace injured first baseman Freddie Freeman. The left-handed-hitting slugger owns a solid lifetime .272 batting average and has twice (2013, 2016) produced more than 15 homers in fewer than 300 at-bats, making him a viable option for many Freeman owners who now have a void at first base.
Consider in: 12-team mixed leagues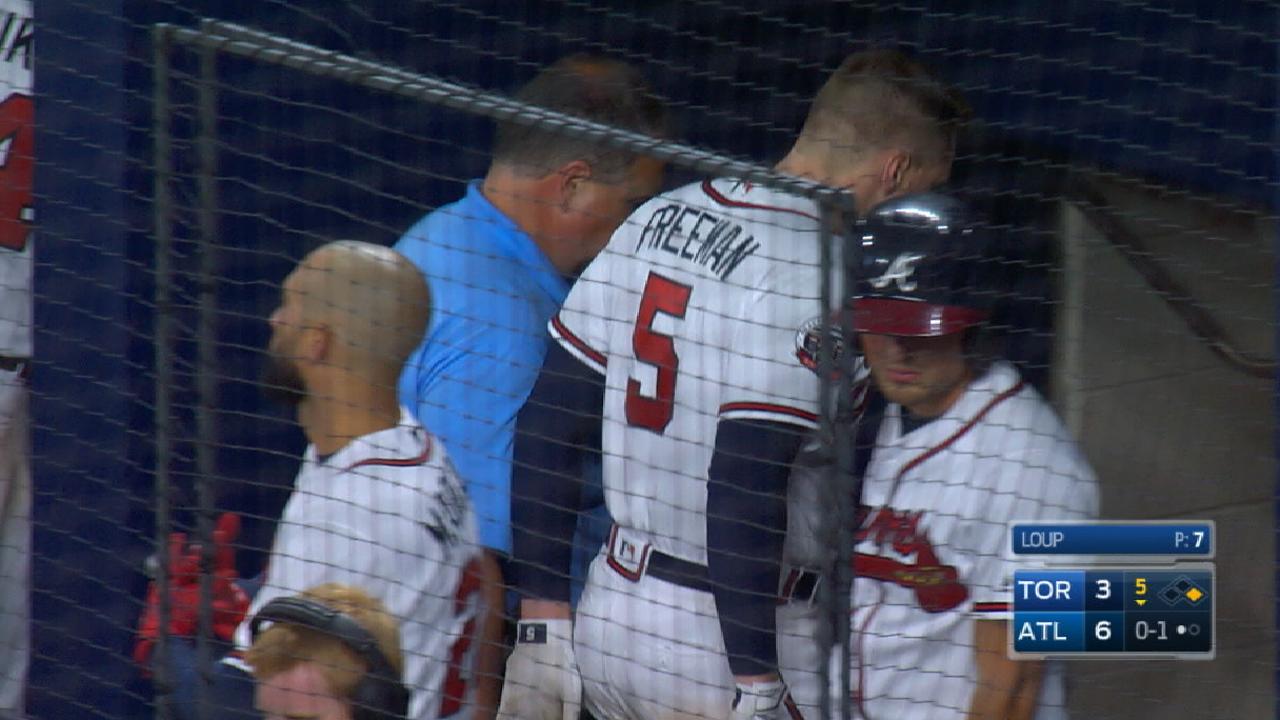 Ian Happ, 2B/OF, Cubs
Expected to have a short stay in the Windy City when he was first called up on May 13, Happ has made a case for this to be a permanent promotion by producing a .323/.417/.710 slash line in 36 plate appearances. While playing-time concerns remain, Joe Maddon is among the most creative managers at filling out a lineup card and Happ -- along with many of his teammates -- is capable of fielding multiple positions. Wise owners will trust that the opportunities will be there as long as the 22-year-old continues to provide a spark for a talented lineup that has underachieved to this point in 2017.
Consider in: 10-team mixed leagues
Bradley Zimmer, outfielder, Indians
Unlike Happ, Zimmer arrived to the Majors with a clear path to playing time in an injury-riddled Indians outfield. And after compiling 36 homers and 91 steals in the Minors since the outset of 2015, the speedster certainly has the skills to make an immediate impact in shallow leagues. Owners should look past his swing-and-miss tendencies (171 K's across 557 plate appearances in '16) and recognize Zimmer as a potential difference-making power-speed option.
Consider in: 12-team mixed leagues
Cameron Maybin, outfielder, Angels
Maybin is one of the hottest hitters in baseball of late, batting .424 with a pair of homers, four steals and 11 runs scored across 44 plate appearances since May 14. The sizzling streak has coincided with a move to the top of the Angels' lineup, where he will enjoy the benefits of hitting in front of superstar Mike Trout for the foreseeable future with Yunel Escobar on the disabled list. At the very least, Maybin is a short-term option for those who needs runs and stolen bases.
Consider in: 12-team mixed leagues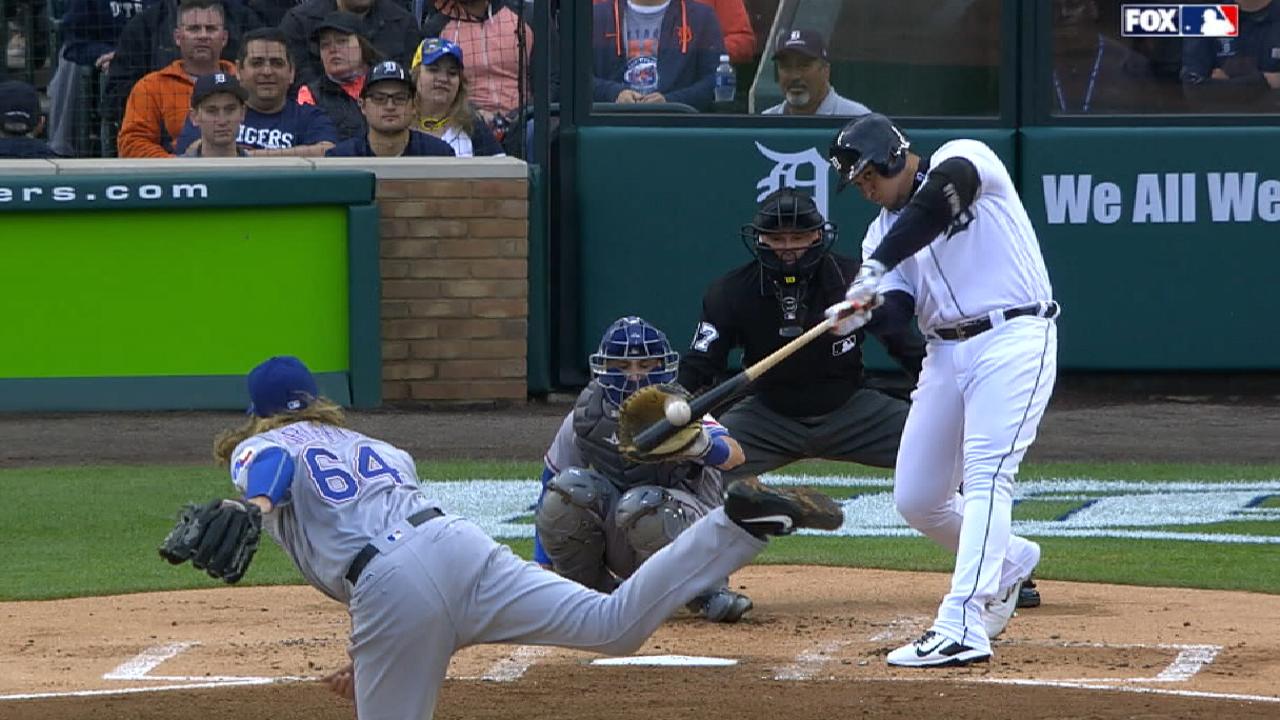 Luis Perdomo, starter, Padres
Perdomo is understandably sitting on waivers in many mixed leagues, as he's logged a 5.79 ERA and a 1.50 WHIP this season. But the right-hander also owns a 3.35 FIP and induces ground balls at a rate (69 percent in 2017) that can be matched by few big league hurlers. When a few more of those grounders find gloves instead of squeaking through to the outfield, Perdomo -- who has logged a solid 8.7 K/9 rate this year -- will become a reliable mixed-league starter. He's allowed a .333 average on ground balls this year, but the Major League mark is just .247.
Consider in: 12-team mixed leagues
Zack Godley, SP/RP, D-backs
Godley has produced a 2.45 ERA and a 1.05 WHIP across four starts this season, emerging at the perfect time to help his contending team cover the losses of Shelby Miller and Taijuan Walker. Owners would be wise to look past his struggles with the D-backs last season (6.39 ERA) and recognize that Godley owns a strong lifetime 2.94 ERA in the Minors.
Consider in: 12-team mixed leagues
JC Ramirez, SP/RP, Angels
Ramirez is the latest hurler to succeed in transitioning from the bullpen to the rotation, having produced a 3.65 ERA and a 1.09 WHIP across eight starts since April 14. The right-hander has quelled any concerns about his ability to work deep into games by pitching into the seventh frame in four of his past six starts. While Ramirez is at risk for wearing down as his innings pile up -- he's already tallied 54 1/3 this year after reaching a career-high 78 2/3 frames in 2016 -- he can help owners who are scrambling to deal with multiple rotation injuries in the present.
Consider in: 12-team mixed leagues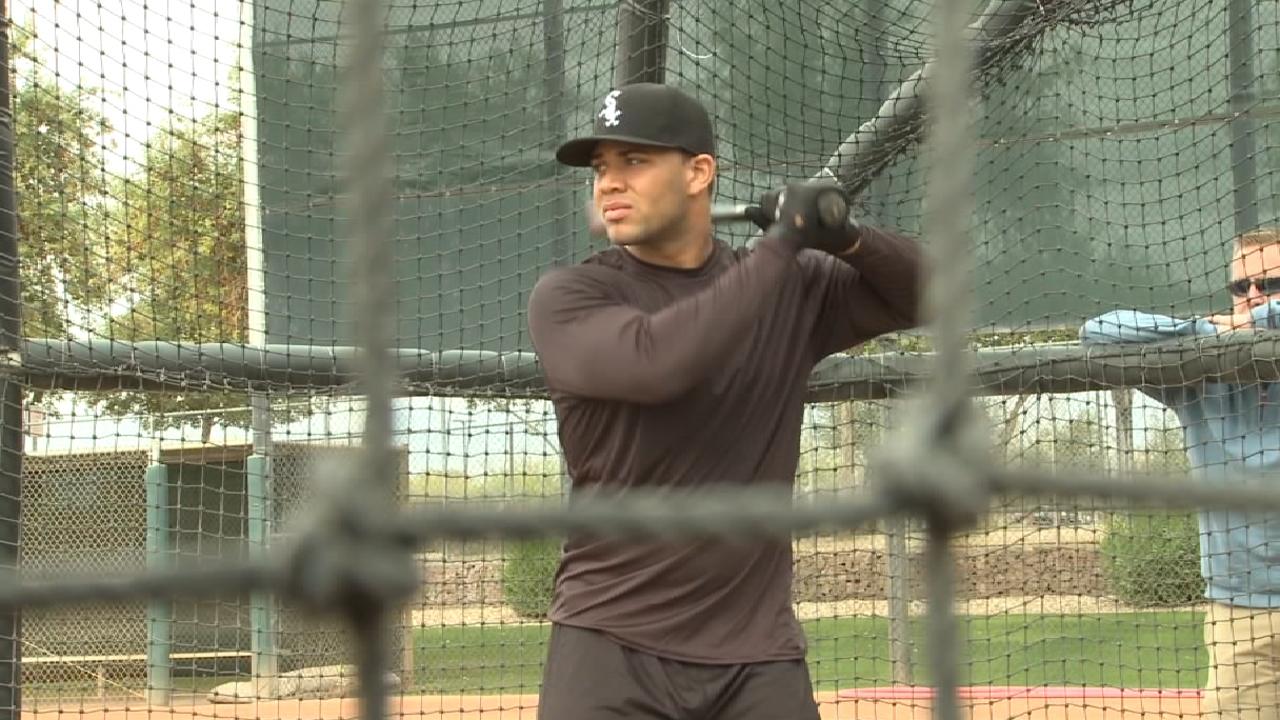 Koda Glover, reliever, Nationals
The Nationals' bullpen has been arguably the most frustrating for fantasy owners this season, producing five relievers with at least one save but none with more than three. While owners may feel the urge to move on entirely from this unstable group, those who give Glover (three saves, 2.77 ERA, 1.08 WHIP) one more chance may soon possess a talented closer on one of the best teams in baseball.
Consider in: 12-team mixed leagues
Fred Zinkie is the lead fantasy baseball writer for MLB.com. Follow him on Twitter at @FredZinkieMLB. This story was not subject to the approval of Major League Baseball or its clubs.