Herrmann heating up? Catcher homers again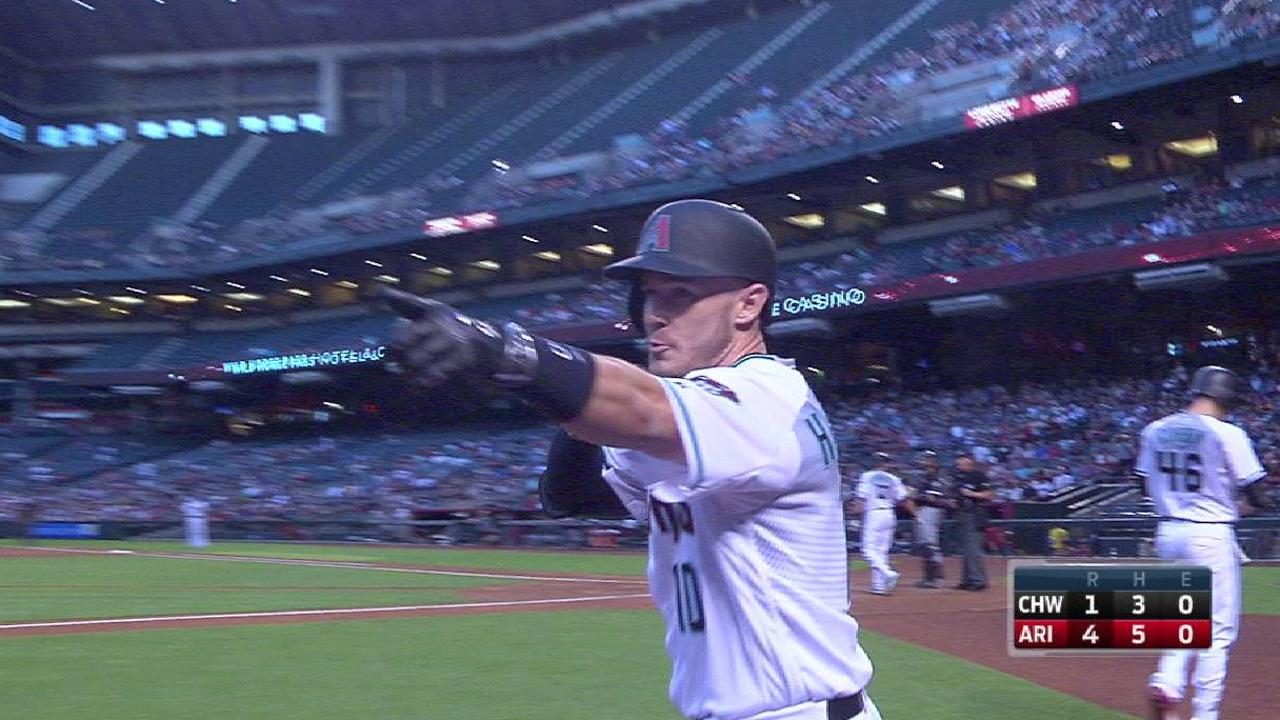 PHOENIX -- Chris Herrmann knows what can happen when he starts to get hot at the plate. All the D-backs catcher has to do is look back at 2016 for evidence of that.
So, while his numbers the first seven weeks of this season have not been up to his standards, there are signs that his bat may be coming around. The latest indication came in Tuesday's 5-4 win over the White Sox at Chase Field, when he homered in the third consecutive game for the first time in his career.
"I feel great," Herrmann said. "I feel confident, and I just feel relaxed, which I think is the biggest key for me. I'm not going up there trying to do too much, I'm just trying to put the ball in play and I'm hitting the ball with some authority right now."
Last season, Herrmann was hitting .138 on May 1 before going on a 17-game tear in which he hit .408.
"That was fun, man," Herrmann said. "I feel like I can do that again this year."
Herrmann was hitting .160 before going 5-for-12 over his last three games to raise his average to .210.
"I think that he has changed his point of contact," manager Torey Lovullo said. "I know that part of his strength is to let the ball get a little deeper and strike through contact. So, rather than get out front, he's staying behind the ball and using the whole diamond, in layman's terms."
Herman said his recent success has taken away some of the sting from his rough start.
"It's been tough," Herrmann said. "Whenever you're not playing every day, you're thinking about a lot of things, and trying to change a lot about your swing. Then, when you do get the opportunity to play, you go out there and try to do too much, and go outside of yourself. I just had to tell myself to be me, and take nice easy swings. I'm hitting the ball the other way again, which is great, and letting the ball travel a little bit deeper in the zone, and I feel like I'm just seeing it a little better."
Steve Gilbert has covered the D-backs for MLB.com since 2001. Follow him on Twitter @SteveGilbertMLB. This story was not subject to the approval of Major League Baseball or its clubs.