Bour has 4 hits on #ASGWorthy night
Marlins first baseman finishes a triple shy of the cycle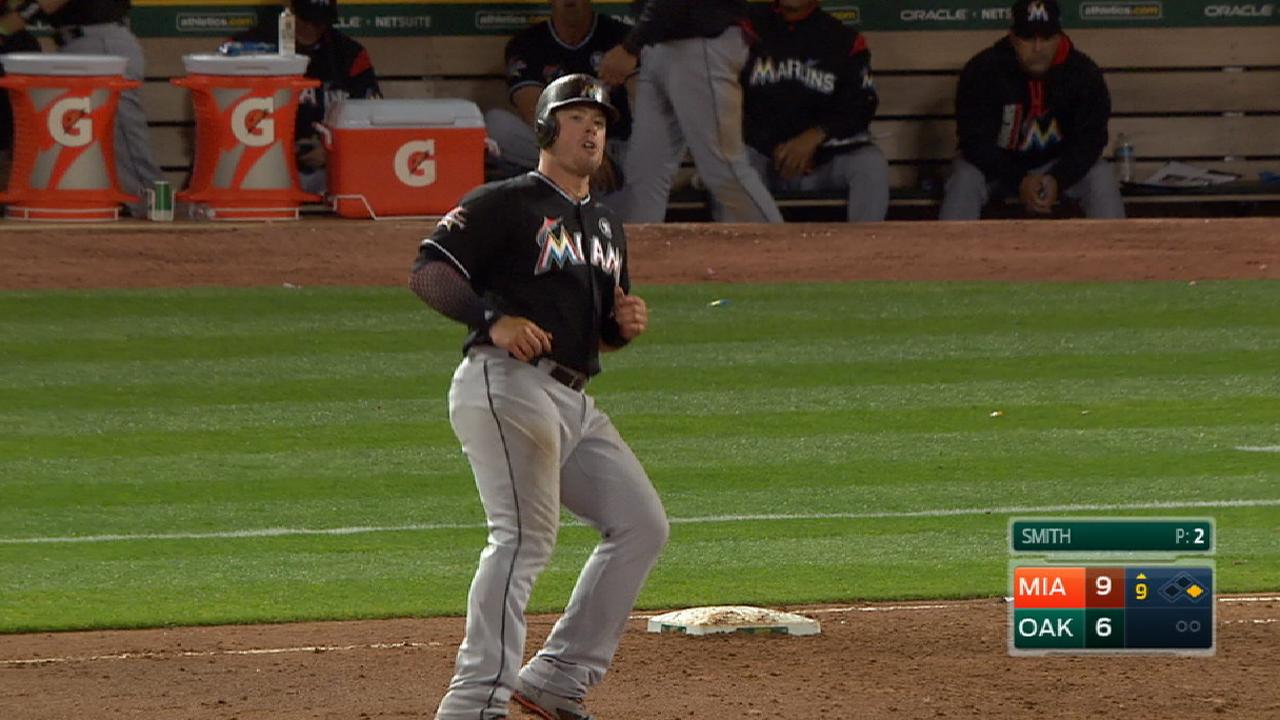 OAKLAND -- Justin Bour is doing pretty much everything at the plate. The left-handed-hitting first baseman had four hits, including a home run, and drove in two runs in the Marlins' 11-9 win over the A's on Tuesday night.
About the only thing you can't expect from Bour is a triple. When asked if he has one in him, he responded quickly with a "no."
Had Bour traded in one of his two singles in the series opener with the A's, he would have logged the first cycle in Marlins history. Instead, he singled in the ninth, and ended up with another big all-around game.
• Cast your ballots for Bour and other #ASGWorthy players
Bour has one career triple, and he is not looking to push himself on the bases, especially the way he has been clearing the bases. Since May 10, he has eight home runs and 12 RBIs, and is batting .400 in that stretch (18-for-42).
"I think he's just feeling good," manager Don Mattingly said. "We talked about him early when he was struggling, and it didn't look good. We also talked about water finding its level and guys that can hit, eventually get there. We talked about J.B. last year was on pace to having a good year, and then injuries. This year, he's getting back on track."
Bour's home run was projected by Statcast™ at 388 feet with an exit velocity of 103 mph, and it had a launch angle of 33 degrees. It was a towering shot that was 119 feet off the ground.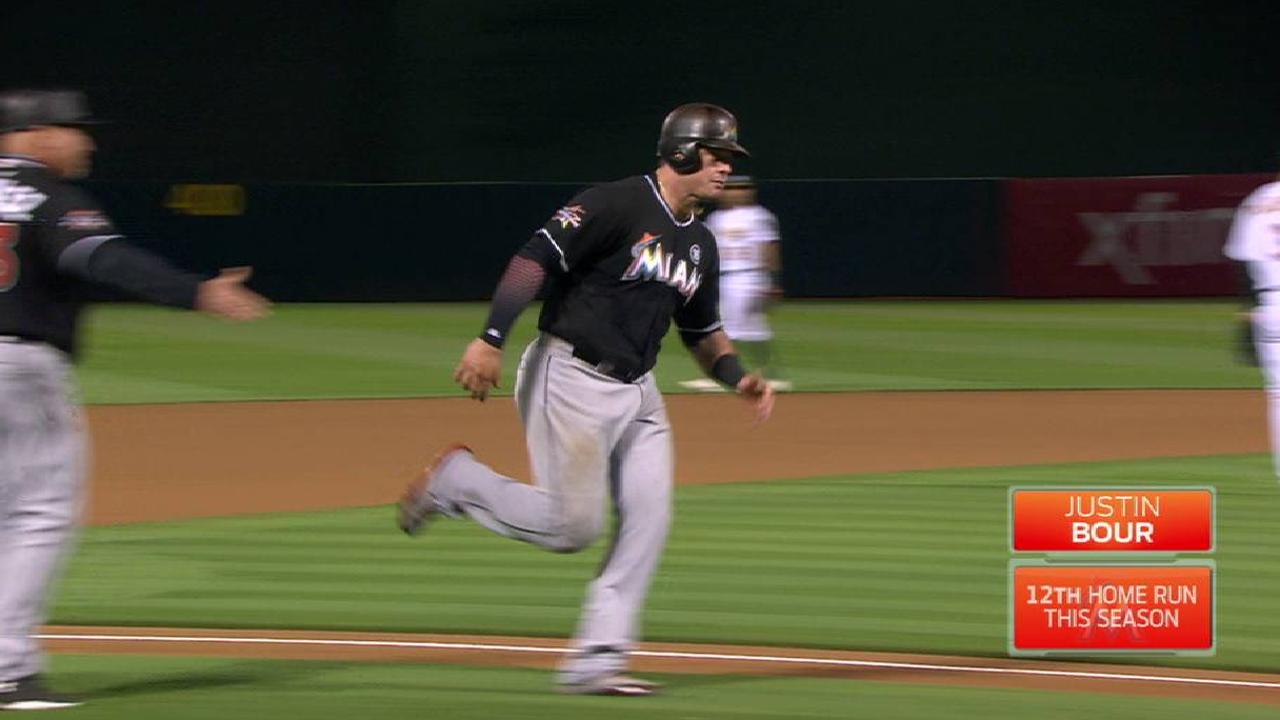 "It's always cool to experience new parks, new stadiums," Bour said. "Sort of get that history of the area, and the people that are around. I actually like the cold weather. I've enjoyed that."
The chilly Oakland night didn't cool off Bour or the Marlins, who had a season high for runs and hits (19).
Bour also scored four runs.
In the second inning he had an RBI double, and he singled and scored in the fifth and ninth innings.
"I think it was a great job today, coming in setting a tone, the first day after the off-day, come in and getting a bunch of hits, and getting that win," Bour said.
Joe Frisaro has covered the Marlins for MLB.com since 2002. Follow him on Twitter @JoeFrisaro and listen to his podcast. This story was not subject to the approval of Major League Baseball or its clubs.