Villar showing glimpses of return to 2016 form
Brewers second baseman drives in two and steals three bases Tuesday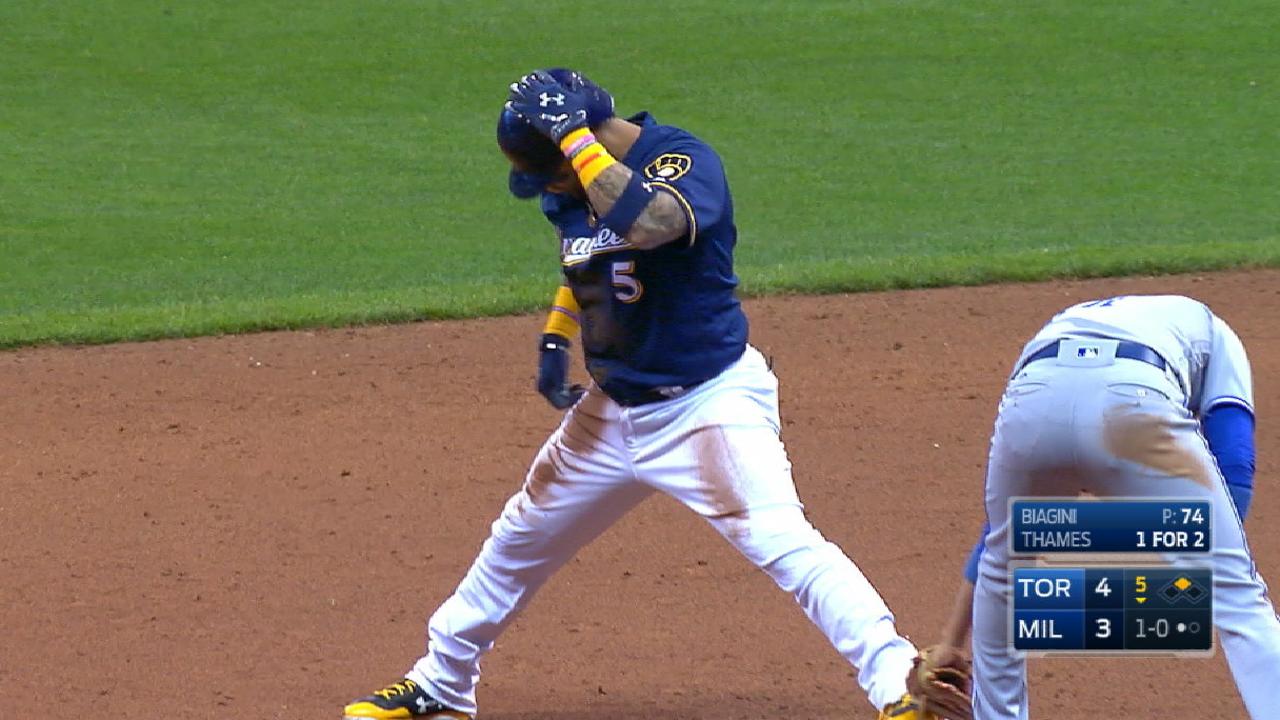 MILWAUKEE -- Jonathan Villar bookended the Brewers' day at the plate with strikeouts, including a whiff with the tying runner on base in the ninth to end a 4-3 loss to the Blue Jays at Miller Park on Tuesday. But in the intervening innings, he offered a glimpse of the player the Brewers hope can emerge from a slump that is going on two full months to start this season.
Villar singled in the fifth inning, walked in the seventh and stole three bases to match his career high for the fourth time. His two-run single in the fifth pulled the Brewers to within a run before Villar stole second and then stole third, leaving him 90 feet from scoring the tying run with Ryan Braun and Travis Shaw due to hit. Both men struck out.
Two innings later, Villar walked and stole second, again putting the tying runner in scoring position for Braun, who flew out to end the threat.
"I feel better," said Villar, who is slashing .220/.289/.345 this year compared to .285/.369/.457 in 2016. "I'm starting to feel a little bit back. I feel comfortable. [Manager Craig] Counsell told me every day, [first-base coach] Carlos Subero, too, and D.C. [hitting coach Darnell Coles], 'Hey, you have a good swing. You need more focus.'
"I'm paying attention to the game. [It will be] coming soon."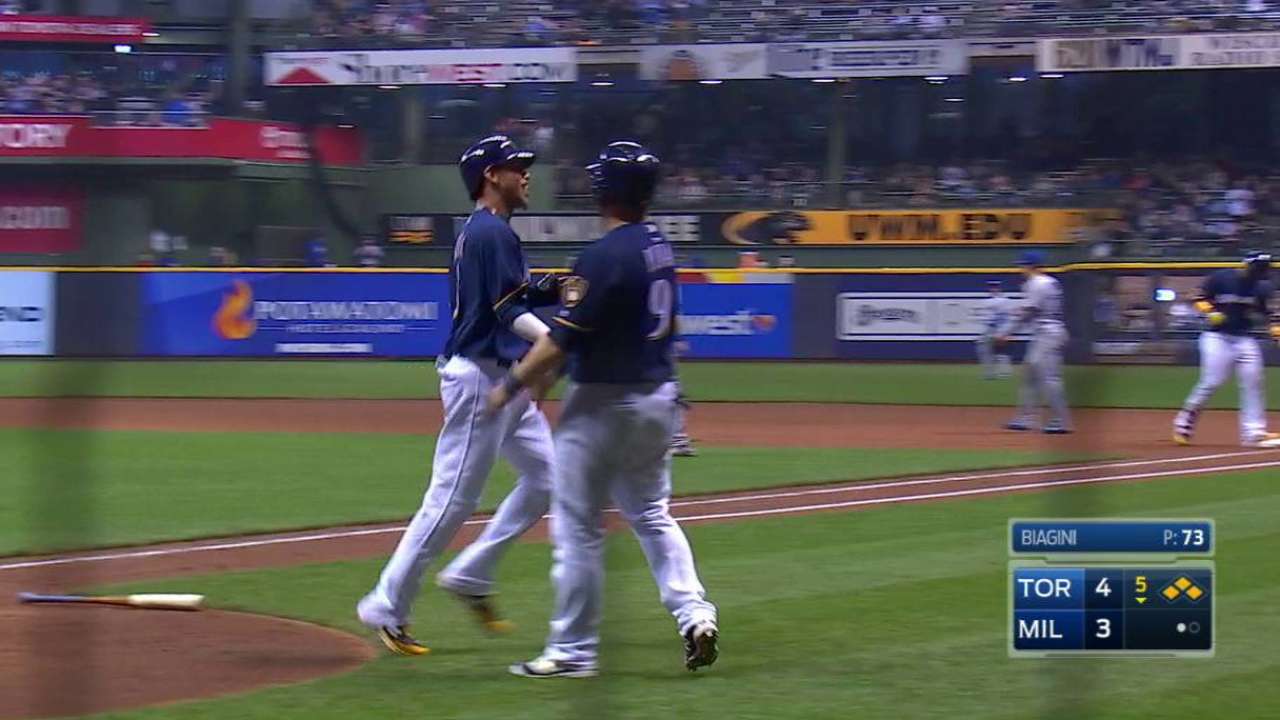 Villar said Counsell had given him instructions to resume an aggressive approach on the basepaths, with Eric Thames battling hamstring issues and Braun only two games back from a stint on the disabled list. That approach was on display in the fifth, when Villar risked a one-out steal of third base (with Thames taking second behind him) even though Braun was at the plate.
"The big thing with Johnny is just get on base," Counsell said. "That's No. 1, more than the stolen bases or anything. That alone will cause distractions for the other team. When he's getting on base two times a game, that's going to put Eric, Braunie and Travis in situations where the other team has to defend the steal and make pitches. That's what we're looking for."
Villar has done most of his hitting this season at home. He is batting .278 with 15 runs scored, eight extra-base hits and 10 walks in 24 games at Miller Park, compared to .150 with seven runs, four extra-base hits and seven walks in 21 games on the road.
Adam McCalvy has covered the Brewers for MLB.com since 2001. Follow him on Twitter @AdamMcCalvy, like him on Facebook and listen to his podcast. This story was not subject to the approval of Major League Baseball or its clubs.