Montgomery impressive in rematch with KC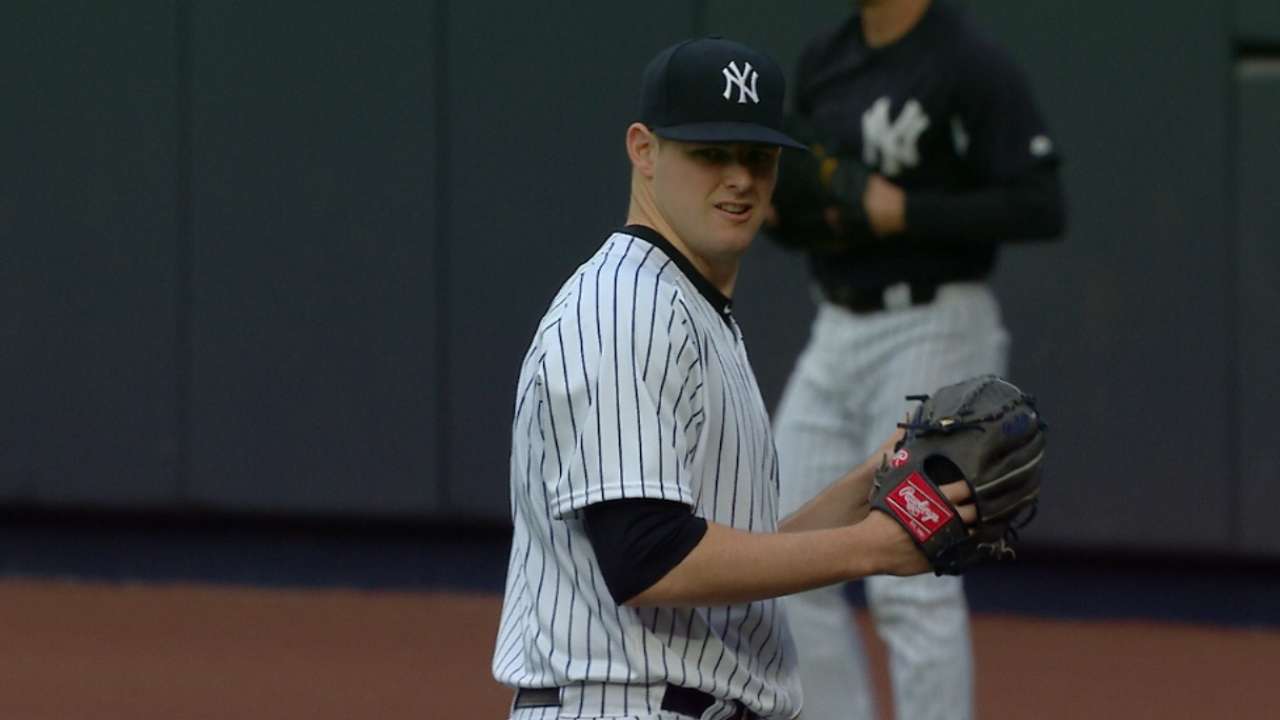 NEW YORK -- Rookie left-hander Jordan Montgomery got the bounce-back outing he was looking for in a no-decision against the Royals.
Despite the Yankees' 6-2 loss on Tuesday night, Montgomery had arguably the best start of his young Major League career -- tossing 6 2/3 innings of one-run ball, and allowing just two hits. At one point, he retired 12 consecutive Royals.
"I think he pitched extremely well," catcher Austin Romine said. "Tonight, he moved in and out. His slider was very good early. His curveball was very good late, so were the pitches he saved for later in the game. Like I said before, I think he pitched extremely well."
Montgomery commanded the zone for much of the game, throwing first-pitch strikes to 18 of the 22 batters he faced. He didn't issue a walk, and only three times did the count reach three balls.
"His command was better," Yankees manager Joe Girardi said. "He didn't walk people tonight. That was the big thing. That seems to be some of the trouble that he's had, they've hit some home runs after some walks. That was the difference for me."
Montgomery's start comes less than a week removed from his previous outing, on Thursday against the Royals in Kansas City, when he allowed five runs in five innings in the Yanks' 5-1 loss. The big blow was a three-run homer by Mike Moustakas in the fifth inning to put the Royals up by five.
"You've just got to execute pitches. That's what I did so poorly last outing," Montgomery said. "I really buckled down [Tuesday], and really tried to throw the ball to the mitt."
Montgomery didn't make too many mistakes. The Royals barreled the ball twice for deep flyouts. Otherwise, his only blemish through the first six innings came when Whit Merrifield singled in the third inning.
"We hit some balls deep, but Montgomery stymied us most of the game," Royals manager Ned Yost said. "He had good action on his fastball."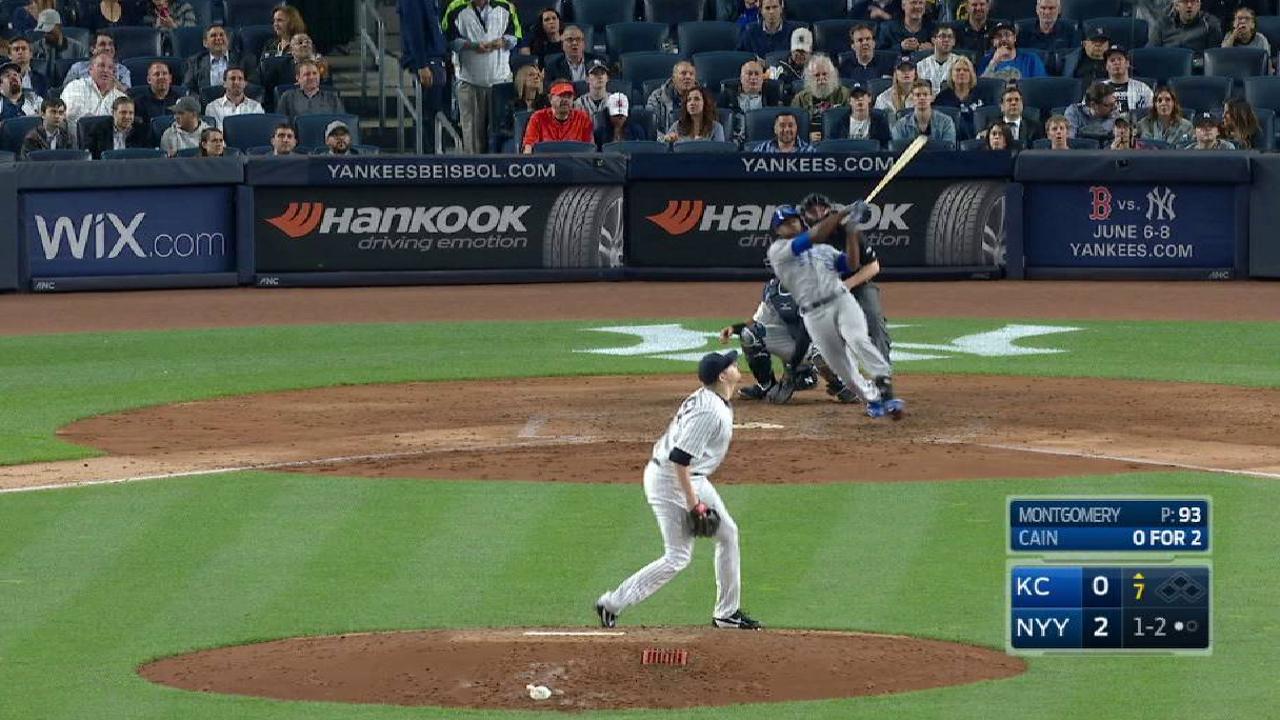 The first Royals run came in the seventh when Lorenzo Cain ripped a 1-2 fastball that caught too much of the plate over the left-field wall to cut the Yankees' lead to 2-1. The home run had an exit velocity of 102.3 mph, according to Statcast™.
Still, Montgomery's performance shows promise moving forward, especially after his recent struggles.
"I think the kid had an idea of what he's doing and has good stuff," Girardi said. "He has the ability to make adjustments and I think that's what he did tonight."
Matthew Martell is a reporter for MLB.com based in New York. This story was not subject to the approval of Major League Baseball or its clubs.