Conforto cementing status among NL elite
No longer on Mets' roster fringe, outfielder making serious case for All-Star Game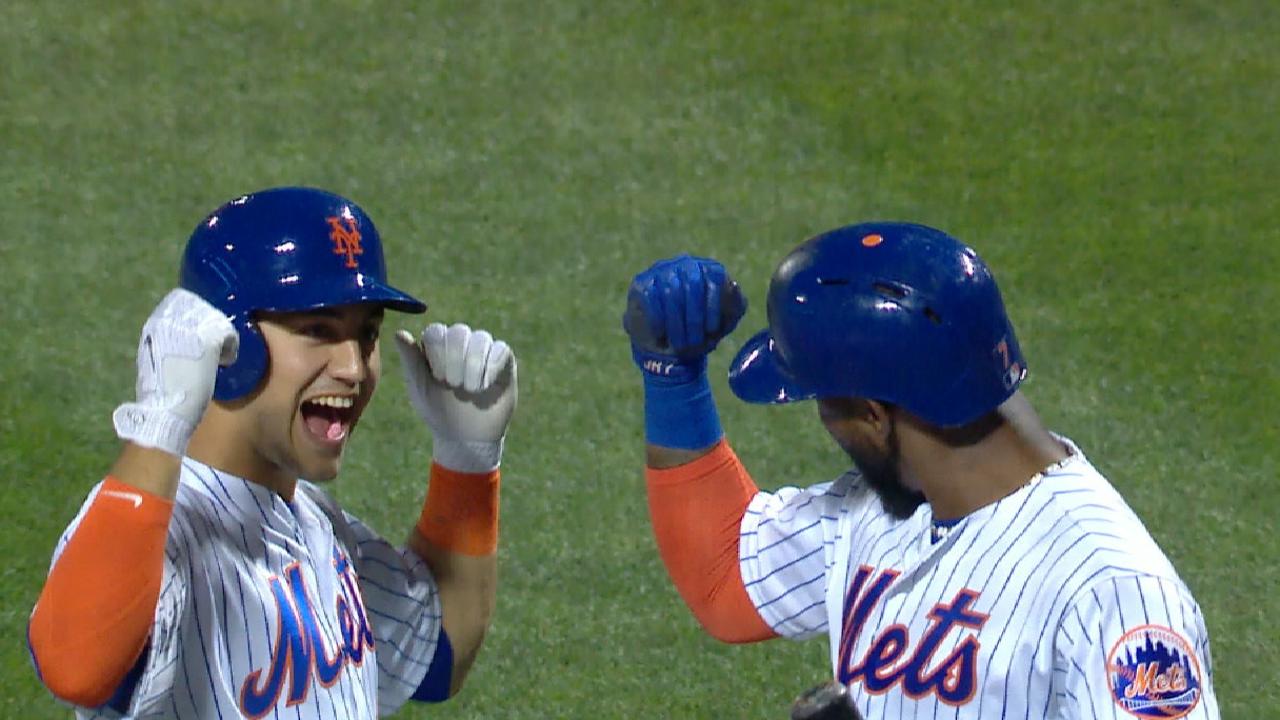 NEW YORK -- Rapidly, Michael Conforto's reality has shifted. No longer must Conforto answer questions about whether he will make the Mets' roster, or how much he will play if he does. No longer must Conforto check manager Terry Collins' lineup card, unsure of his status, upon arriving at the ballpark.
Conforto is not only on that lineup card daily, but a centerpiece of it -- that will not change when Yoenis Cespedes returns from the disabled list. To the contrary, it is Cespedes who might struggle to match the production of Conforto, whose 3-for-4, two-homer game Tuesday in a 9-3 win over the Padres provided the latest evidence of his ascension to the National League's elite.
Conforto's place in the Majors is no longer in question. The only remaining uncertainty is where he ranks among the league's best hitters.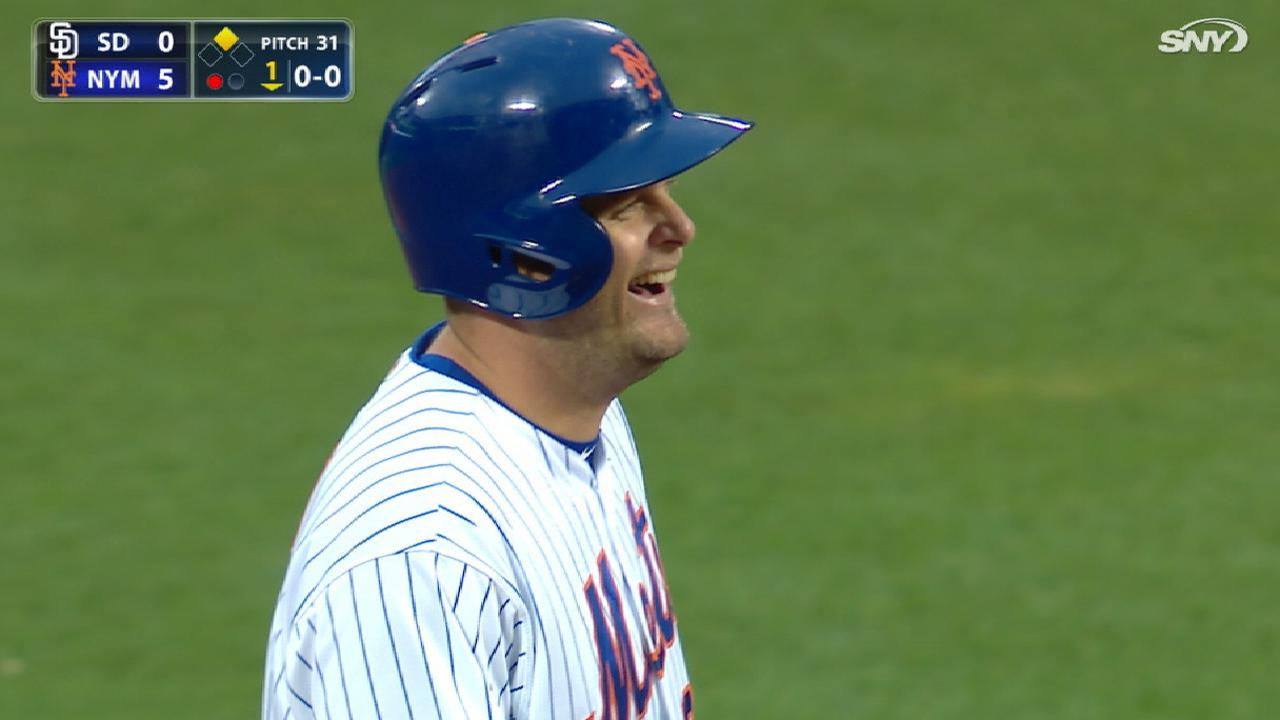 "I don't know how it just changes like that," Conforto said. "Maybe I'm just a little bit more comfortable, not trying to do so much at the plate. I think I had some expectations last year. Maybe I was pressing a little bit. But now I just feel like I have a solid routine, a solid approach at the plate. I just try to be natural up there, and just see the ball and hit it, keep it single. It seems to be working."
Consider that a massive understatement. Among NL outfielders, Conforto entered Tuesday's play ranked second in WAR, according to Baseball-Reference's calculations, and third according to FanGraphs. Then he added to his value with three more hits, including a home run, a single and a team-record three RBIs from the leadoff spot in the first inning alone.
In the fourth, Conforto added a second homer, finishing with a career-high four RBIs. He has two multi-home run games this season, and now leads the Mets in batting average (.333), on-base percentage (.425), slugging (.713), home runs (13), RBIs (31), runs scored (34) and walks (20). Most of those categories aren't close.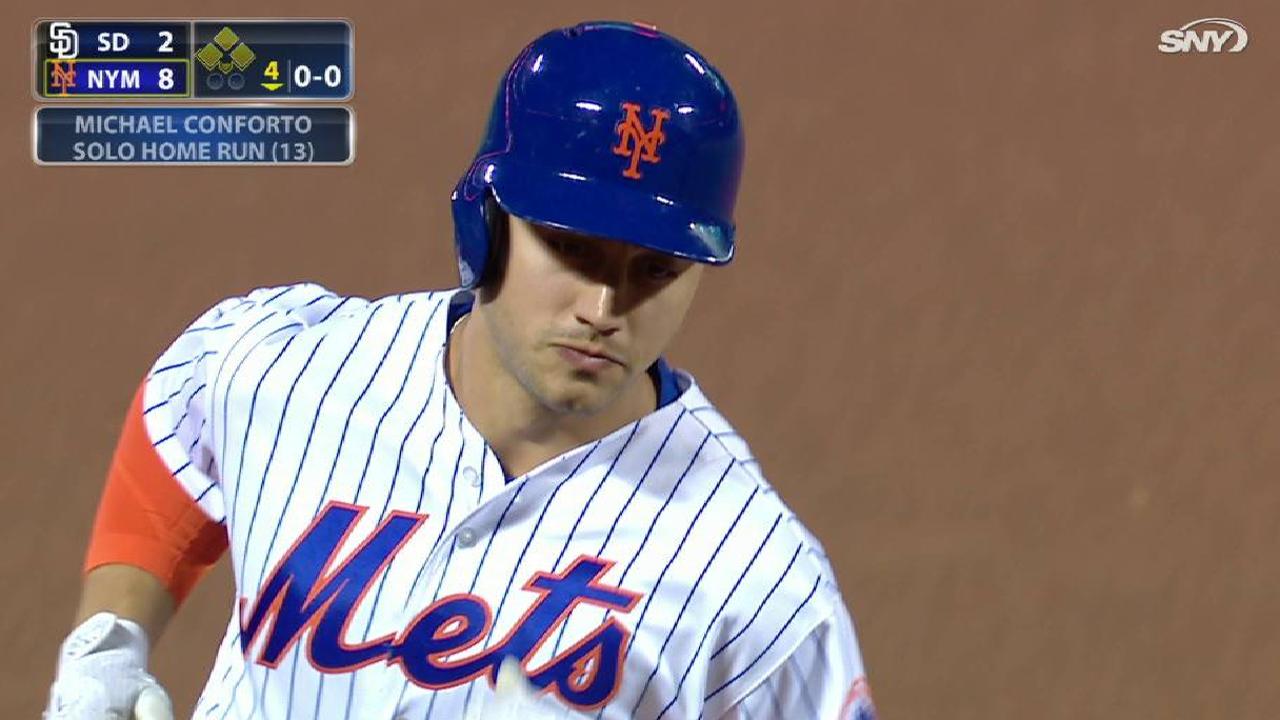 A fairer comparison comes against his NL peers. Conforto trails Bryce Harper and Freddie Freeman by one home run for the NL lead. He ranks fourth in OPS (1.138) behind those two and Ryan Zimmerman.
"I'm telling you, the swing's different," Mets manager Terry Collins said, crediting stripped-down mechanics that have resulted in eight opposite-field home runs. "Right now, he is just trying to make contact."
Because Conforto was a bench player on Opening Day, he is not on the Esurance MLB All-Star Game Ballot. The Mets are campaigning fans to write him in as a starting outfielder. But while Conforto is statistically, without question, one of the NL's top three outfielders, his ballot status makes him unlikely to start that game.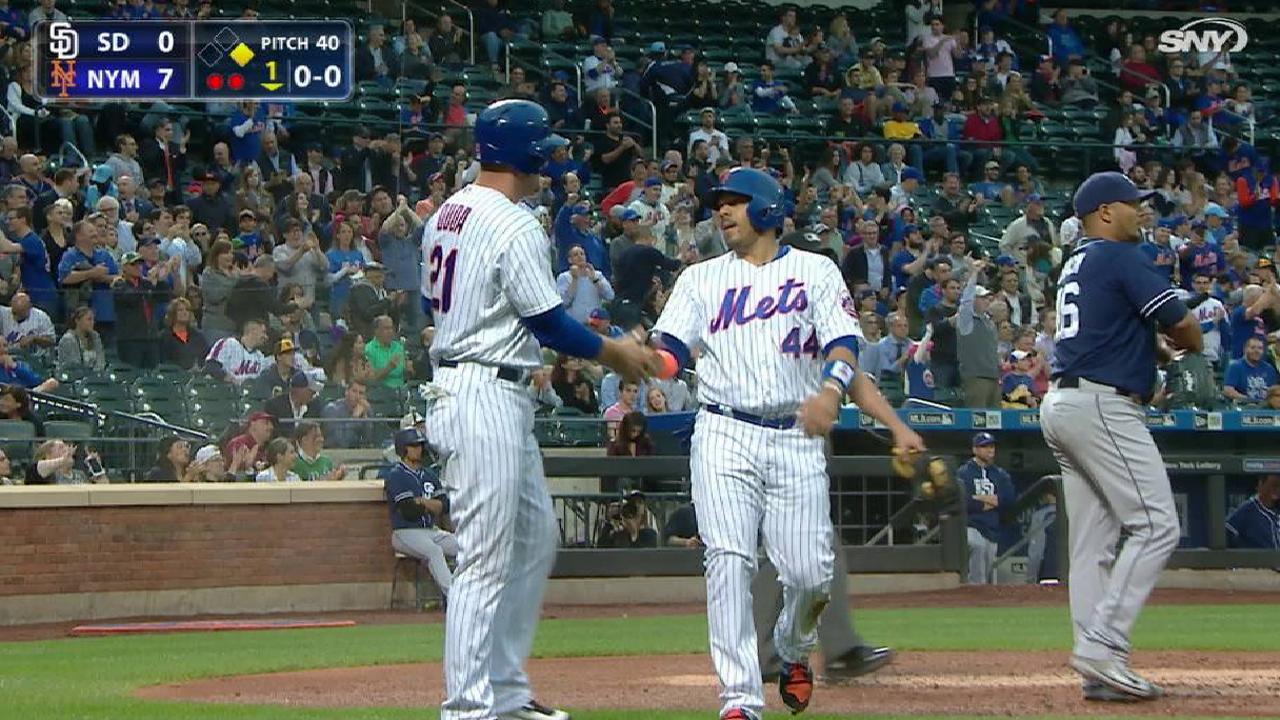 Instead, Conforto is likely to make the club as a reserve -- perhaps as the Mets' lone representative at the 2017 All-Star Game presented by MasterCard in Miami. In a way, that means he has come full-circle, once again questioning only whether he will make the team.
"Obviously it's good to hear that," Conforto said of the wave of enthusiasm behind his early All-Star bid. "I definitely take pride in the way that I handled the failure last year, and coming back, making sure I put the work in, came back on the right side of it, used it as a positive. I think my confidence has always been there. I think it's just in a better direction. I took the clutter out of it and just went back to playing the game that I love."
Anthony DiComo has covered the Mets for MLB.com since 2008. Follow him on Twitter @AnthonyDiComo and Facebook, and listen to his podcast. This story was not subject to the approval of Major League Baseball or its clubs.