Outfielder Polanco nearing return from DL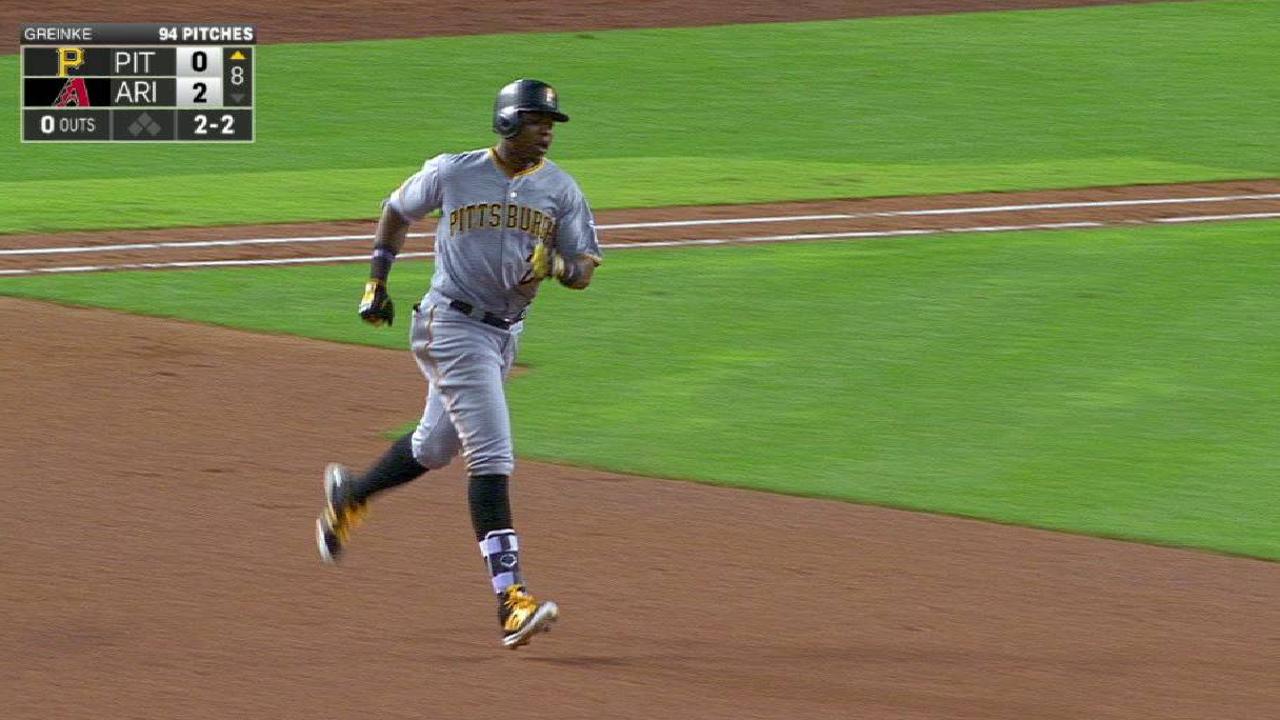 ATLANTA -- Pirates right fielder Gregory Polanco took batting practice with the team before Tuesday night's game against the Braves at SunTrust Park and may be back in the lineup soon.
Polanco reported to Pittsburgh's clubhouse Tuesday afternoon sweating after a workout in which he ran and hit in the batting cage. More importantly, Polanco said the strained left hamstring that sent him to the 10-day disabled list is now feeling better.
Polanco was placed on the disabled list Wednesday, with the assignment retroactive to Monday. He is eligible to return Thursday, and he may be ready shortly after that.
"I feel so good," Polanco said. "I'm going to get back in the lineup soon."
Polanco was in rough shape a week ago. His hamstring barked when he walked, and he couldn't stay on his back leg enough to swing properly. The last remaining test should come Wednesday, Polanco said, when he's scheduled to run the bases.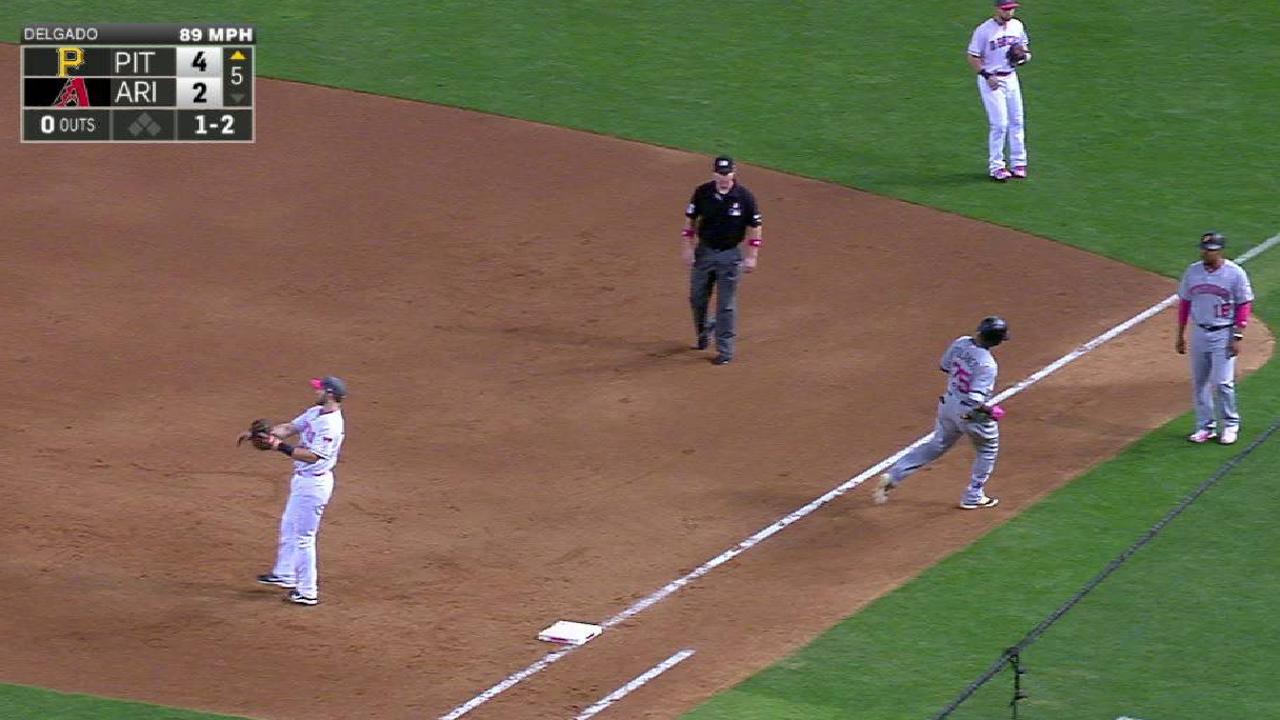 It's unclear if the Pirates will send Polanco on a Minor League rehab assignment -- they did for Adam Frazier, not for David Freese -- but he feels he's ready to return. Manager Clint Hurdle said the Pirates have yet to engage in that conversation, as they were waiting to see how Polanco responded to Tuesday's batting-practice session.
"I'm ready," Polanco said. "I was swinging, and I feel good."
After a rough start to the season, Polanco was hitting his stride before tweaking his hamstring in Arizona on May 14. Polanco went 11-for-33 with a homer, four doubles and an equal number of walks and strikeouts (three) in his final 10 games. He hit just .221/.316/.302 in 24 games before that.
The main issue early in the season, Hurdle said at the time, was that Polanco's swing had become too "rotational." His front shoulder and torso were moving before his hands. So Polanco had trouble seeing the ball, and the added movement led to a longer, loopier swing.
"But right now, I feel good," Polanco said. "Everything happens for a reason. That happened, and hopefully I stay [like this] for a long time."
Adam Berry has covered the Pirates for MLB.com since 2015. Follow him on Twitter and Facebook, read his blog and listen to his podcast. This story was not subject to the approval of Major League Baseball or its clubs.