Taillon has first bullpen session since surgery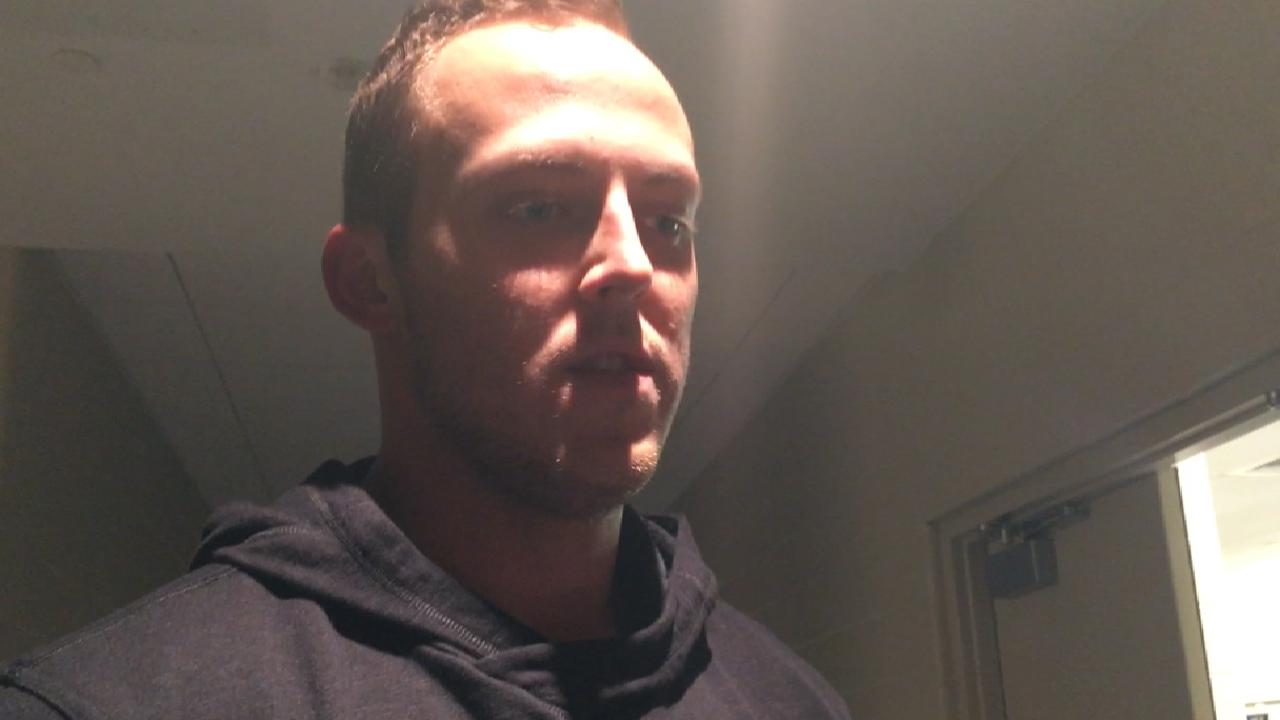 ATLANTA -- Pirates right-hander Jameson Taillon returned to the mound Tuesday afternoon, 15 days after undergoing surgery for testicular cancer.
Taillon threw a 25-pitch bullpen session at SunTrust Park, another significant step in his return and more good news in light of the recent diagnosis for the 25-year-old pitcher.
"Every step's been a relief along the way. Every little bit of good news is a relief in its own way," Taillon said. "Being out here, being around the guys and getting off the mound, that's the biggest relief. That's my comfort zone."
After undergoing surgery May 8 at Allegheny General Hospital for what a pathology report confirmed to be testicular cancer, Taillon rejoined the team last week in Pittsburgh. He had been playing catch and doing cardiovascular workouts under the supervision of the Pirates' training staff.
Taillon had blood work done Monday, two weeks after the operation, and said the results indicated he was heading in the right direction. With that, he was cleared to throw off the mound. Taillon will continue to have regular blood tests, but he remains encouraged by his progress.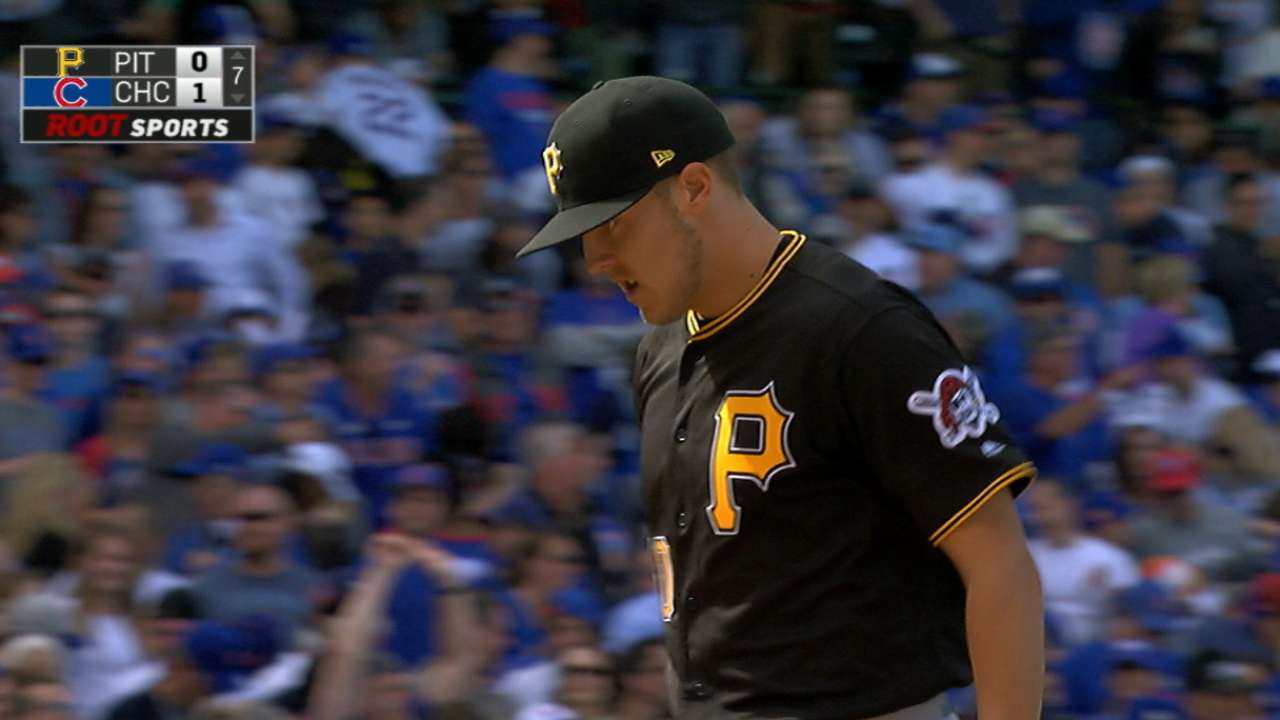 "I feel pretty good. I feel healthy," Taillon said. "You have to be patient as far as not being out there competing, but I got out there and let it eat pretty good off the mound. I wasn't really holding back on anything."
Taillon threw all of his pitches in the brief bullpen session with catcher Chris Stewart. He is scheduled to play catch again Wednesday, head athletic trainer Todd Tomczyk said.
"Very encouraged. We'll take it one step at a time," Pirates manager Clint Hurdle said. "We'll map something out from here. I know he was happy to get on the mound. We got some good news today that's going to allow him to move forward with his return-to-pitch progression."
Taillon was told by Dr. John C. Lyne, who performed his surgery, that his cancer was caught "extremely early." He noticed an abnormality on May 2, the night before his last start, and immediately reported it to Pittsburgh's medical staff.
Last week, Taillon said every piece of information he has received since the surgery has been good. The Pirates are evaluating his rehabilitation on a daily basis, but so far, the news has been nothing but encouraging for Taillon.
"I just want to return to normalcy," Taillon said. "I want to get to a point where we're not talking about it, I'm not the center of attention and I just make my headlines pitching. That's my comfort zone. That's where I'm most relaxed."
Adam Berry has covered the Pirates for MLB.com since 2015. Follow him on Twitter and Facebook, read his blog and listen to his podcast. This story was not subject to the approval of Major League Baseball or its clubs.