Back in race, Rangers likely won't be sellers
GM Daniels pleased with club's play despite missing Hamels, Beltre and Gomez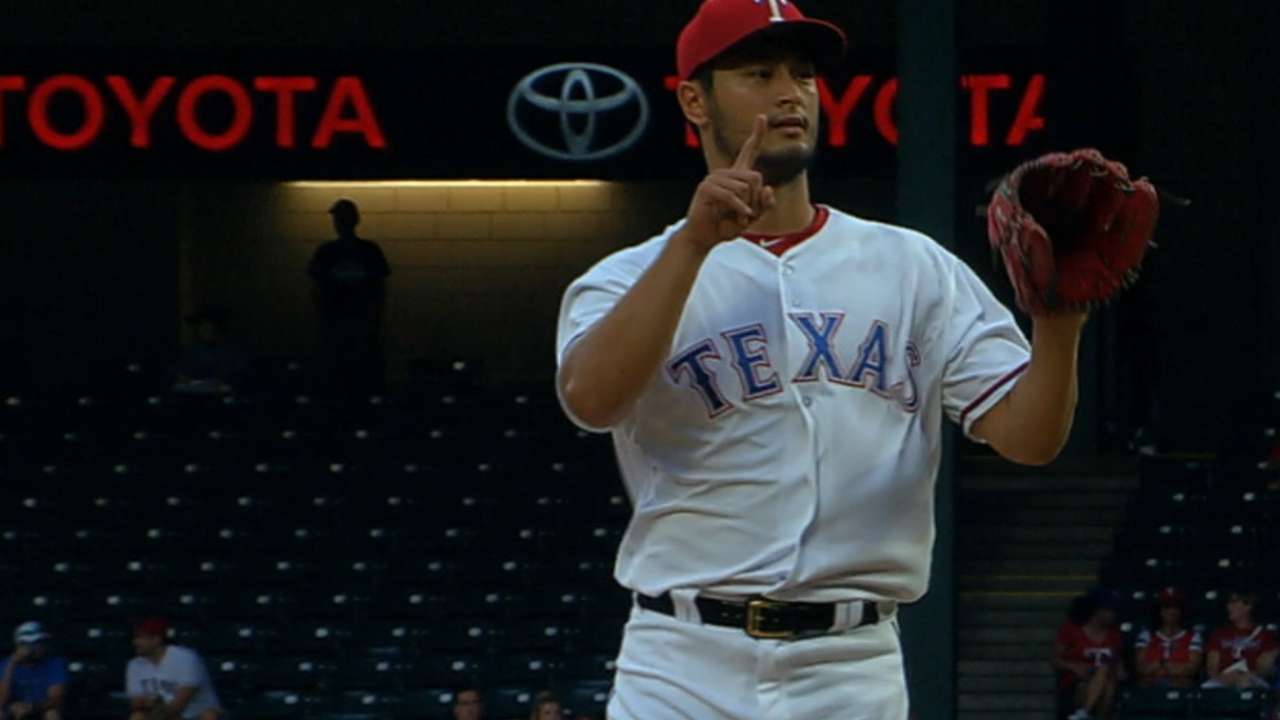 BOSTON -- The Rangers' surge in the standings over the past two weeks has been effective in one way. It has stopped the tide of speculation that the club will be a seller at the July 31 non-waiver Trade Deadline and that Yu Darvish would be high on the list.
The Rangers are officially contenders again. That could easily change again in the next six weeks because the schedule is about to get much tougher.
But general manager Jon Daniels has been encouraged with the way his team has played lately, especially with third baseman Adrian Beltre, outfielder Carlos Gomez, pitcher Cole Hamels and others on the disabled list.
• Beltre could rejoin Rangers by early June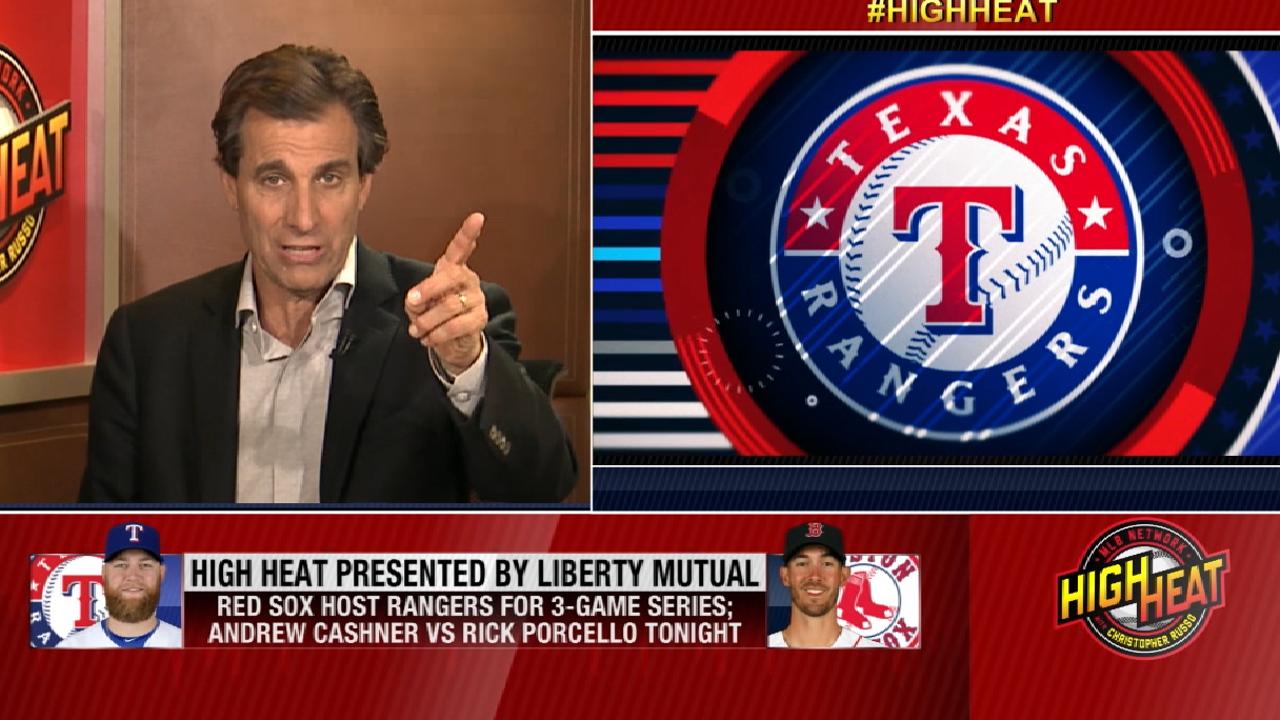 "It's a talented group," Daniels said. "We are starting to see what they are capable of. In a way it has been fun to watch without Adrian, Carlos and Cole, because it's a different guy every night, a mixture of young and old and some really good stories. It's hard to ask for more than we got the last week or two, but it's only May."
The bullpen was an early area for potential moves, but Daniels has been encouraged by the recent performances from Sam Dyson and Keone Kela behind closer Matt Bush. Dyson pitched 1 2/3 scoreless innings and Kela picked up his first save Sunday night in a 5-3 win over the Tigers.
"I don't think it's an opinion, early on we had our struggles," Daniels said. "We got Matt through his ACL joint [inflammation], Keone has settled down and thrown great, [Alex Claudio] has been productive and where Sam was the other night was encouraging."
The Rangers could get Beltre and pitcher Tyson Ross back in the next two weeks. Gomez is still a month away, but his goal is to beat the 4-to-6-week projection when he went on the disabled list May 16. Hamels started playing catching Tuesday and the hope is he'll be ready immediately after the All-Star break.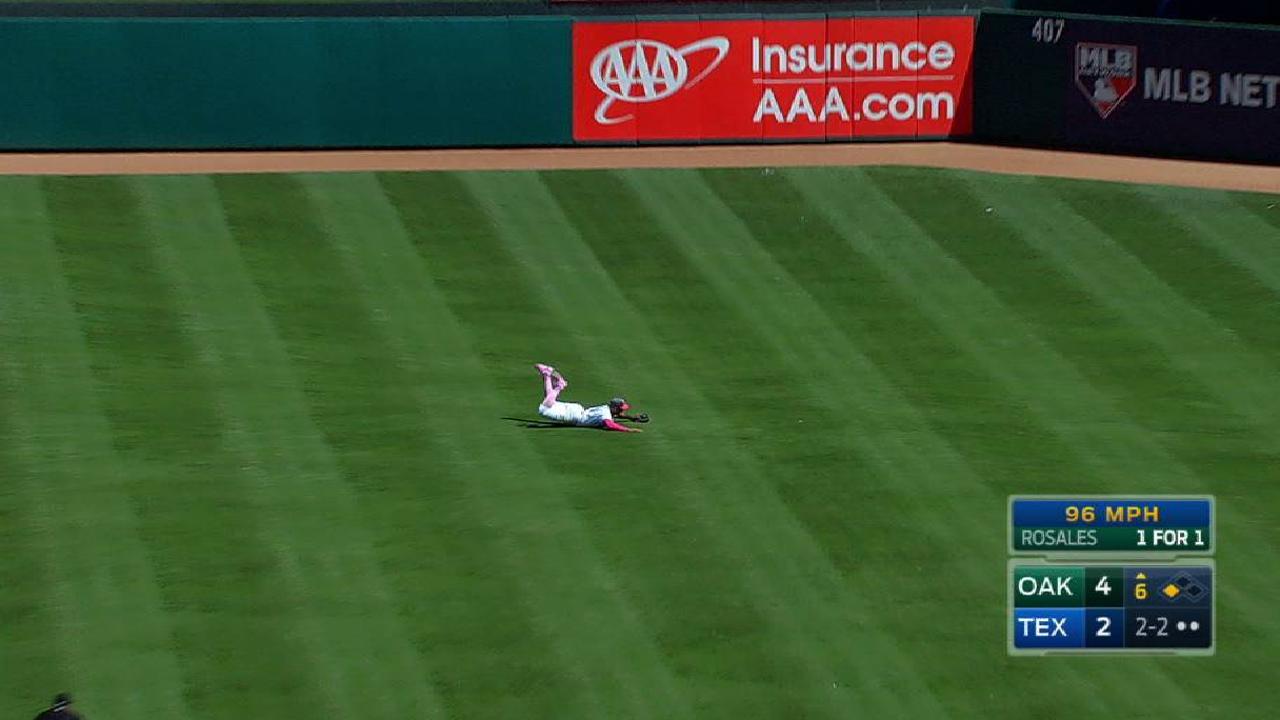 That would be 2 1/2 weeks before the Trade Deadline.
"Our hopes is most of our needs can be filled by the continued development of the group here and guys getting healthy,' Daniels said. "That's the biggest thing."
June will be a big test. The Rangers' 10-game winning streak was mainly against the Padres, Athletics and Phillies. The Rangers have six games in June with the Astros, plus three-game series with the first-place Yankees and Nationals, and four with the defending American League champion Indians.
That's when the Rangers will get a better idea of what they are going to need as the Trade Deadline approaches.
"The feeling on the club in general is they are hitting their stride," Daniels said. "Let them play. We had some injuries early and we had some adversity, now we're starting to play well."
T.R. Sullivan has covered the Rangers since 1989, and for MLB.com since 2006. Follow him on Twitter @Sullivan_Ranger and listen to his podcast. This story was not subject to the approval of Major League Baseball or its clubs.