MLB.com Columnist
Richard Justice
#ASGWorthy: Best players 25 and younger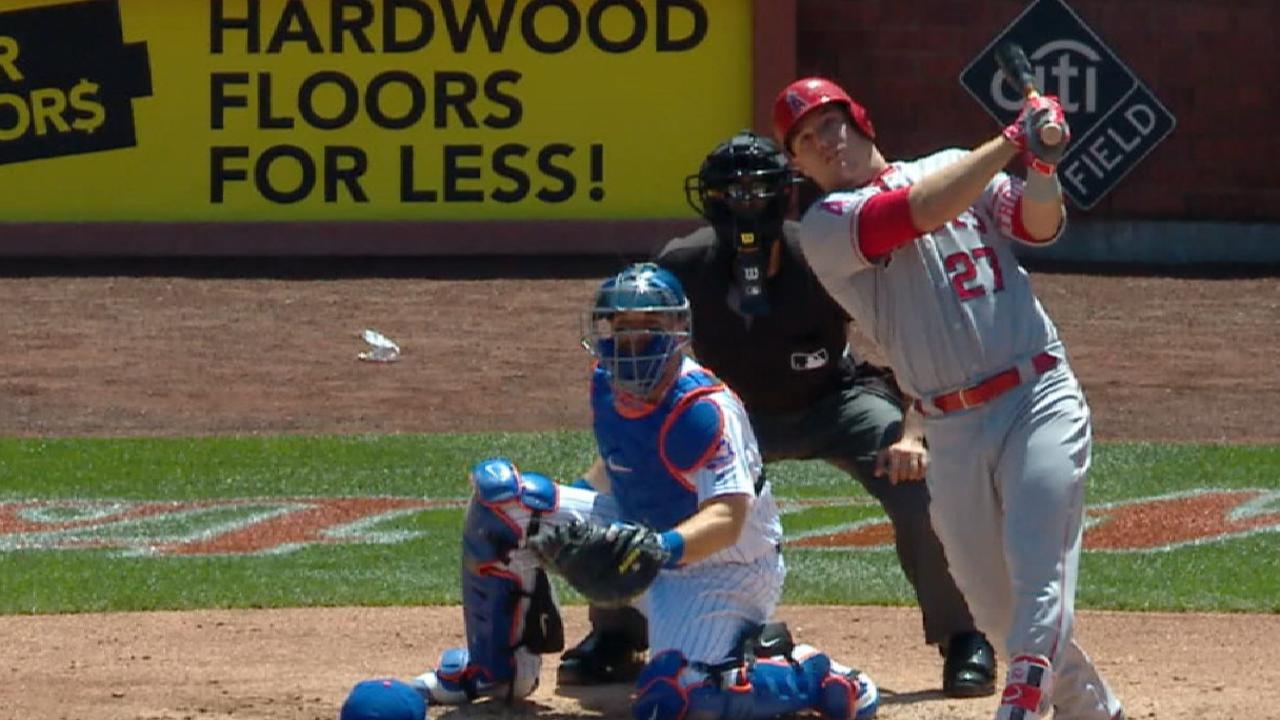 There's Mike Trout, the best player in the game. He's all of 25 years old. There's the hottest rookie, Aaron Judge. He's 25, too. Bryce Harper has never been better, and he is only 24.
And there are others, a long list of them -- all a reflection of the waves of young talent that have swept through baseball in recent seasons. Nowhere is this changing of the guard more apparent than on the Esurance MLB All-Star Game Ballot.
If you approached voting for the 2017 MLB All-Star Game presented by MasterCard on July 11 at Marlins Park in Miami a certain way, you could compose an entire ballot of 25-and-under players.
• Cast your Esurance All-Star ballot for Trout, Harper and other #ASGWorthy players
You wouldn't have to stretch it, either. Who wouldn't want Corey Seager, Manny Machado and Kris Bryant on their All-Star Team?
It seems like only yesterday that Jose Altuve, Freddie Freeman and Nolan Arenado represented baseball's bright new generation of superstars. They're all established now, all faces of the game -- even though Arenado is just 26, and Altuve and Freeman are 27.
For fun, let's go through the ballot and come up with 10 of these 25-and-unders who could be on their way to Miami this summer.:
1. CF Mike Trout, 25, Angels
3.1 WAR (tops in MLB), 1.205 OPS (second to Freddie Freeman), .343 batting average, 11 doubles, 14 home runs, 31 walks, 9 stolen bases
Here's a word of advice: When Trout comes to your local ballpark, go see him. When he's on your television, watch him. Someday, you can tell people you were lucky enough to watch one of the best there ever was. Trout can begin clearing space in his trophy case for a third American League MVP Award. His nine intentional walks are three more than any other player has drawn.
2. RF Bryce Harper, 24, Nationals
2.6 WAR, 1.136 OPS, .349 batting average, 10 doubles, 13 home runs
Harper appears to be headed for a second National League MVP Award as he continues to get better and better two seasons after a year that was one of the best any player had had. He has made sure that the Trout vs. Harper debates were will continue for a long time. Hint: There's no wrong answer.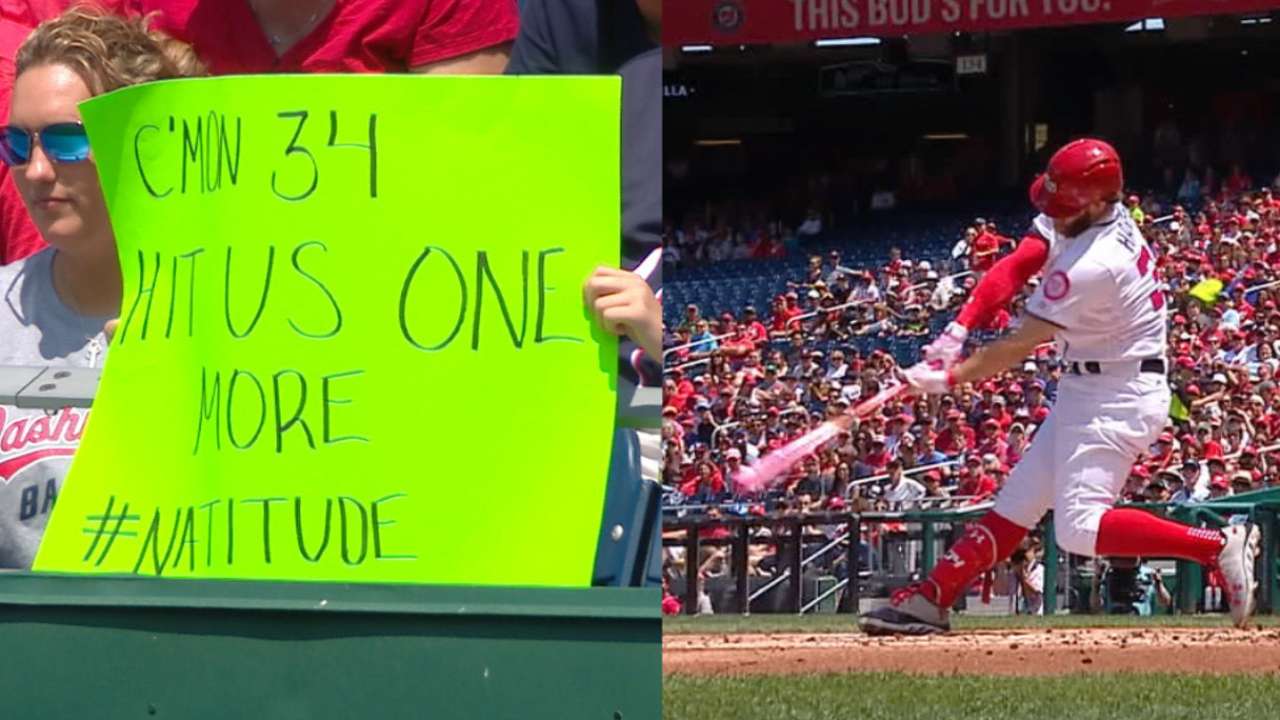 3. 3B Kris Bryant, 25, Cubs
1.7 WAR, .974 OPS, .296 batting average, 12 doubles, 10 homers
Bryant has earned a spot right behind Trout and Harper as another touted prospect who is as good as everyone said he would be. Bryant's first two seasons produced two All-Star appearances, along with the NL Rookie of the Year Award followed by the NL MVP Award.
4. RF Aaron Judge, 25, Yankees
2.3 WAR, 1.109 OPS, 15 home runs, 36 runs, 30 RBIs
Judge was as hyped as any Yankees prospect in recent years. Guess what? He's that good. His power is the defining part of his game. The next step will be to see how teams adjust to him, and how he disciplined he is taking a diet of offspeed pitches that teams will use to try to slow him down.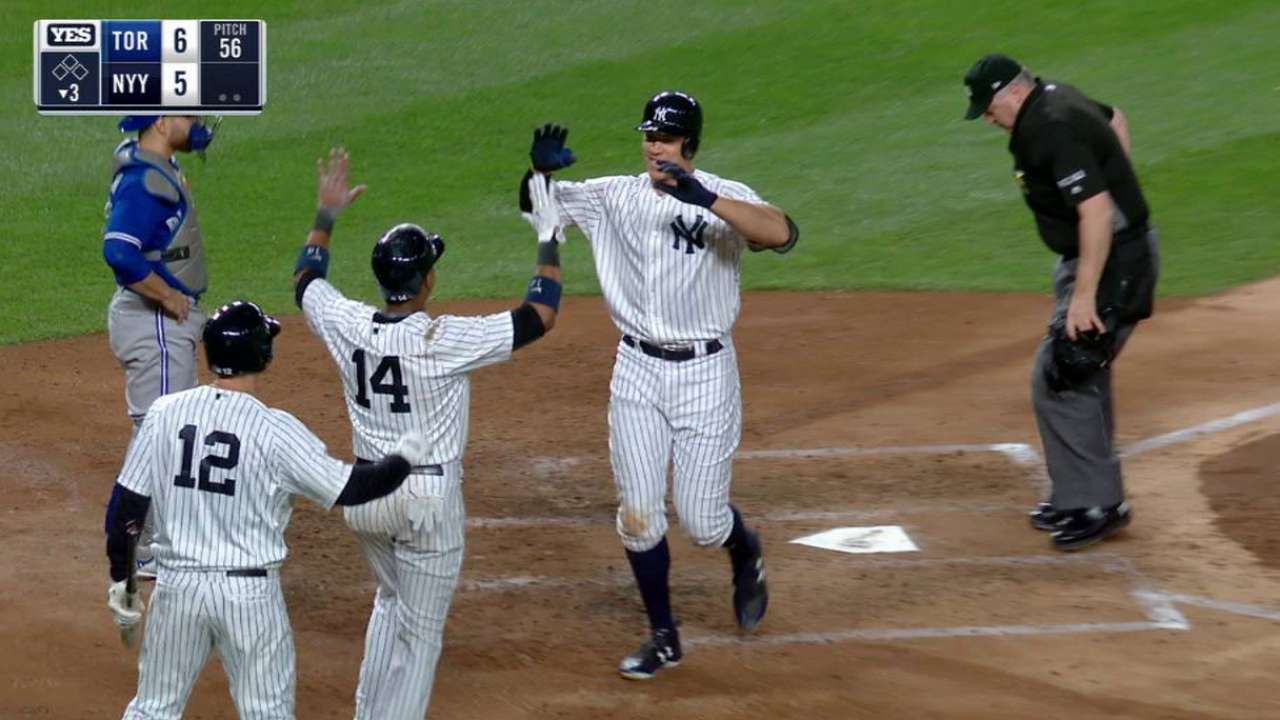 5. RF Mookie Betts, 24, Red Sox
1.8 WAR, .854 OPS, 14 doubles, 7 home runs, 6 stolen bases
Betts' nine first-place AL MVP Award votes in 2016 -- and a second-place finish to Trout -- speak volumes about his place in baseball. His game has no holes. He hits home runs. He hits for average. He steals bases. And his defensive game in the outfield is solid.
6. SS Francisco Lindor, 23, Indians
1.7 WAR, .857 OPS, 13 doubles, 9 home runs
Lindor's energy and production helped bring a World Series to Cleveland in his first season. He's even better this season, making a string of highlight-reel plays at short. His smile and personality are going to make him one of the sport's biggest stars.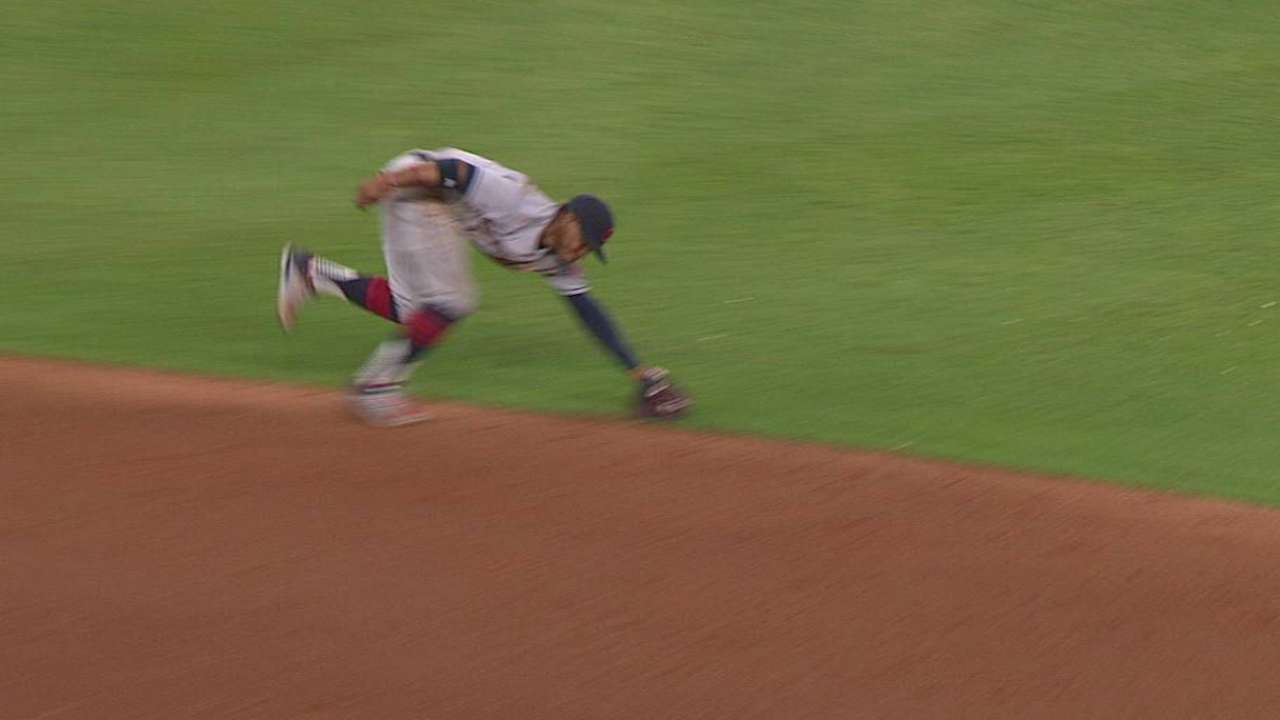 7. SS Corey Seager, 23, Dodgers
1.6 WAR, .888 OPS, .392 OBP, 12 doubles, 7 home runs
Scouts said Seager would someday be one of baseball's five best players long before he arrived at Dodger Stadium. He has fulfilled every bit of that potential and is likely to keep getting better.
8. SS Xander Bogaerts, 24, Red Sox
1.3 WAR, .823 OPS, 4 triples, 7 stolen bases
Bogaerts is so steady defensively that it's easy to take how good he is for granted. His speed separates him from the rest of this generation of young shortstops. He arrived as a much-hyped prospect and has gotten better and better each season.
9. SS Carlos Correa, 22, Astros
1.3 WAR, .816 OPS, 10 doubles, 6 home runs
Correa started slowly, but he has batted .338 with a 1.020 OPS during Houston's 15-6 sprint to open up a six-game lead in the AL West. His defensive play at short ranges from solid to spectacular as part of a new generation of shortstops that could define the position for the next decade.
10. 3B Manny Machado, 24, Orioles
1.0 WAR, .762 OPS, .223 batting average, 10 home runs, 25 RBIs
Machado's fifth full season has been a tougher grind than we're accustomed to seeing. Still, he plays third base at a high level that reminds Orioles fans of another age of Brooks Robinson. Machado averaged 36 home runs and 35 doubles the past two seasons, and that's probably where his numbers will end up in 2017.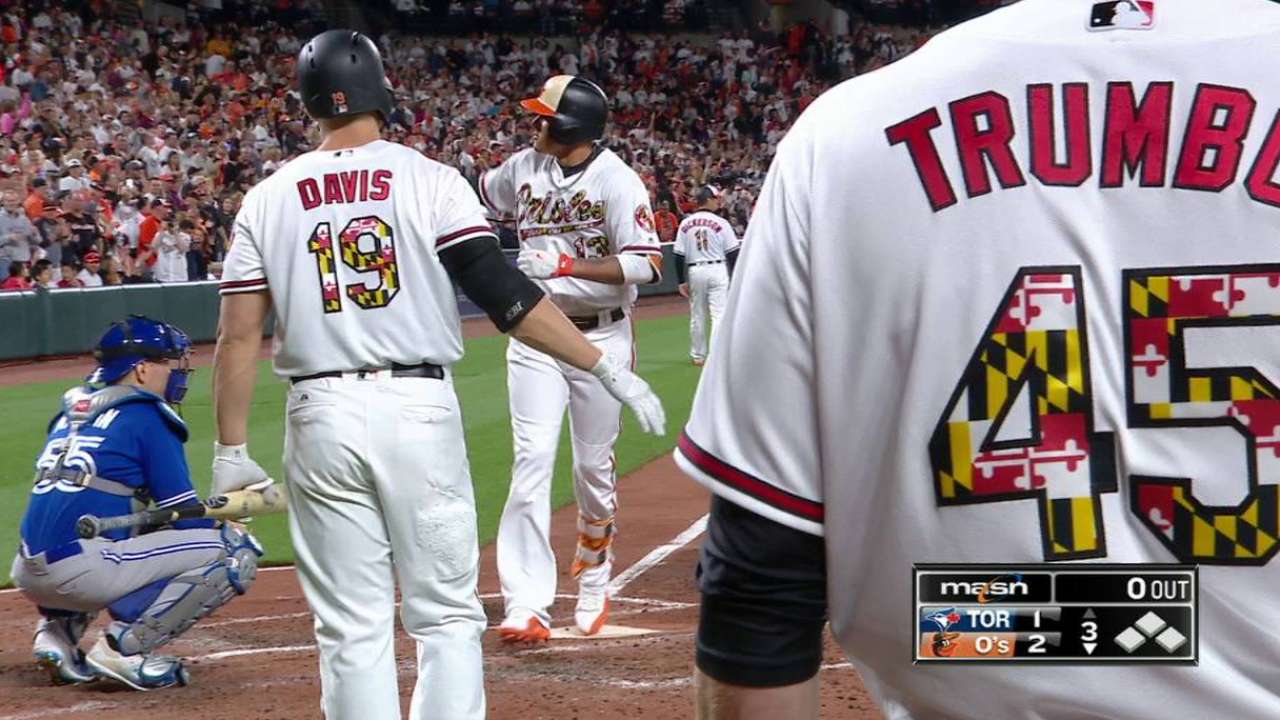 Best of the rest: Mets OF Michael Conforto (1.076 OPS) is not on the ballot, which is why there's that write-in box. Reds 3B Eugenio Suarez, Twins 3B Miguel Sano, Twins RF Max Kepler and Marlins CF Christian Yelich are also deserving.
Fans may cast votes for starters at MLB.com and all 30 club sites -- on computers, tablets and smartphones -- exclusively online using the 2017 Esurance MLB All-Star Game Ballot until Thursday, June 29, at 11:59 p.m. ET. On smartphones and tablets, fans can also access the ballot via the MLB.com At Bat and MLB.com Ballpark mobile apps. Vote up to five times in any 24-hour period for a maximum of 35 ballots cast.
Following the announcement of the 2017 All-Star starters, reserves and pitchers, fans should return to MLB.com and cast their 2017 Esurance MLB All-Star Game Final Vote for the final player on each league's All-Star roster. Then on Tuesday, July 11, while watching the 2017 All-Star Game presented by MasterCard live on FOX, fans may visit MLB.com to submit their choices for the Ted Williams Most Valuable Player Award presented by Chevrolet with the 2017 MLB All-Star Game MVP Vote.
The 88th Midsummer Classic, at Marlins Park in Miami, will be televised nationally by FOX Sports; in Canada by Rogers Sportsnet and RDS; and worldwide by partners in more than 160 countries. ESPN Radio and ESPN Radio Deportes will provide exclusive national radio coverage, while MLB Network, MLB.com and SiriusXM will have comprehensive All-Star Week coverage. For more information about MLB All-Star Week and to purchase tickets, please visit AllStarGame.com and follow @AllStarGame on social media.
Richard Justice has been a reporter for MLB.com since 2011. Read his columns and follow him on Twitter at @RichardJustice. This story was not subject to the approval of Major League Baseball or its clubs.