Inciarte has #ASGWorthy night vs. Pirates
Braves' leadoff hitter records first career five-hit game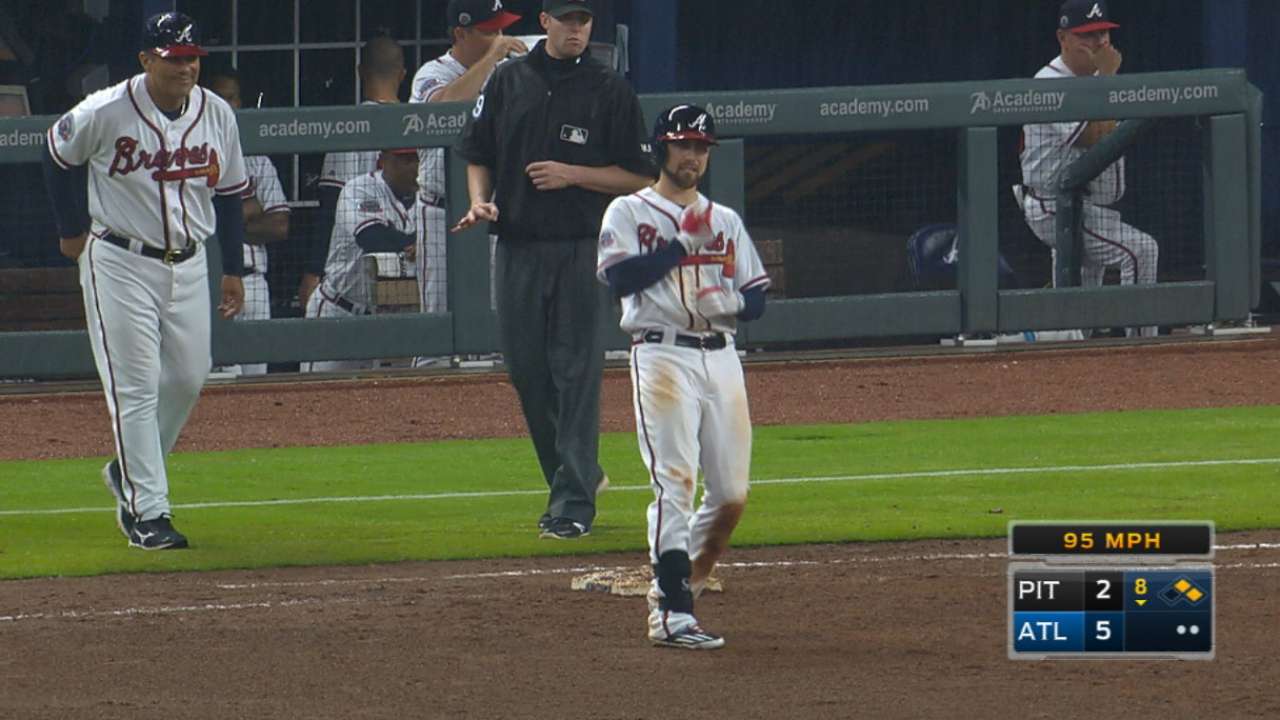 ATLANTA -- Ender Inciarte didn't get off to the start he wanted to, but he has begun to turn things around. In the Braves' 5-2 win over the Pirates on Monday, Inciarte recorded the first five-hit game of his career.
"I've been working hard, because I have been inconsistent and sometimes I'm too hard on myself, trying to do too much," Inciarte said. "Today I tried to simplify everything and see the ball and hit the ball the other way. I was letting the ball travel, and I had a good result. Hopefully I can stay consistent from now on."
Inciarte became the first Brave to record five hits in a game since Jason Heyward on Sept. 26, 2013. It was also the seventh time in his career he had four or more hits and the second time he recorded four hits in his first four plate appearances.
• Cast your Esurance All-Star ballot for Inciarte and other #ASGWorthy players
When Inciarte is getting on base, the leadoff hitter provides a spark to the Braves' offense. It's likely not a coincidence the Braves are 11-5 in games that Inciarte has two or more hits, averaging more than six runs per game, and 8-18 in all others.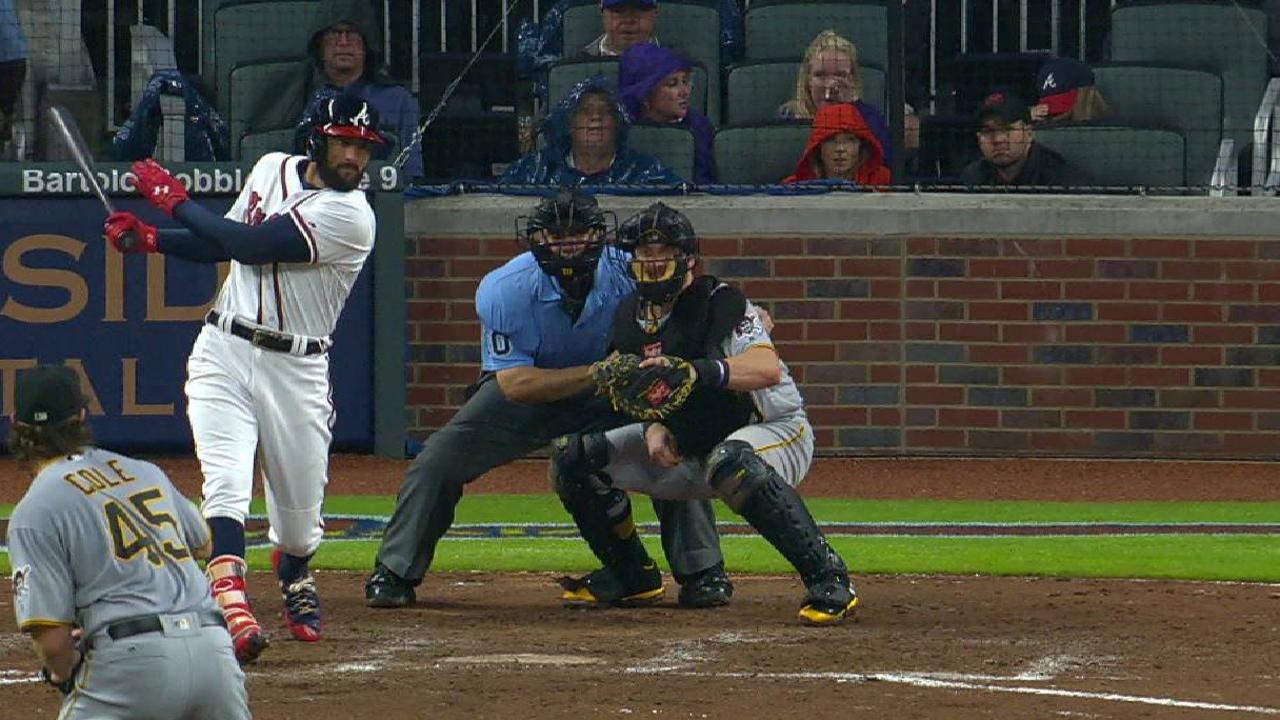 "Ender is doing a great job," Braves second baseman Brandon Phillips said. "He started off a little slow, but he's starting to get key hits and he's looking good. As long as he does his job in the leadoff spot, you can't really replace that guy."
Inciarte hopes his performance Monday night can bring him more consistency with first baseman Freddie Freeman out of the lineup. The Braves are counting on him to "set the table" for the rest of the lineup.
"I think that's the most important part for a leadoff player," Inciarte said. "You can get on base with the guys behind you, and you are going to score a lot of runs."
Jaylon Thompson is a reporter for MLB.com based in Atlanta. This story was not subject to the approval of Major League Baseball or its clubs.