Zack dazzles again, delivers 4th straight win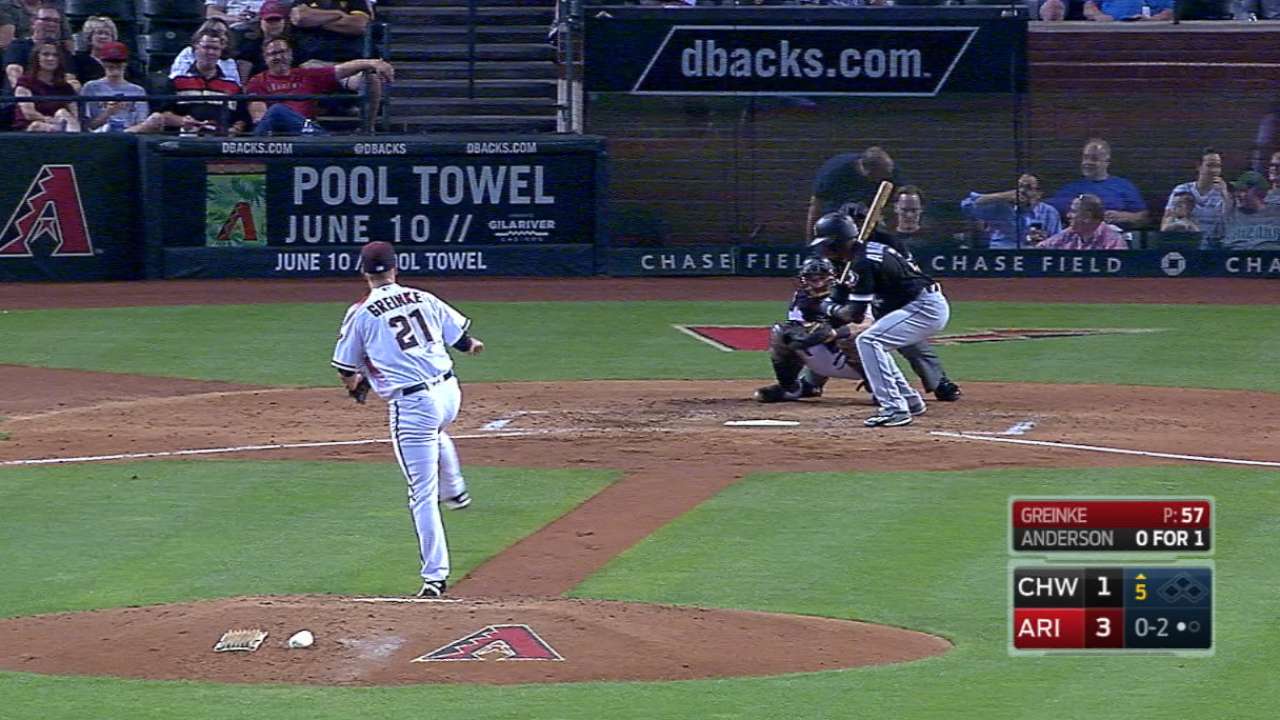 PHOENIX -- As soon as he popped out of the dugout and started toward the pitcher's mound, the boos began to rain down on D-backs manager Torey Lovullo.
The Chase Field crowd of 18,333 wanted to see Zack Greinke get the final out of what would be a 5-1 win over the White Sox, but Lovullo had other ideas.
So at 104 pitches and having allowed four hits, Greinke's night was finished.
"Sometimes you have to sit in the seat and make not popular decisions," Lovullo said. "But I made a deal with Zack. We talked about it after the eighth. We both had a clear understanding of what was going to happen and I wanted to carry through with that part of the deal. If it's August, it might be a different story. But for right now, at this point in the season, it's May. We've got to remember that and we've got to be built to understand that everyone has got to stay healthy, be healthy for the rest of the year."
Greinke came close to recording his second complete game of the year as he retired the first two hitters of the ninth before Jose Abreu doubled to left.
"Torey told me I had to get everyone out and I didn't, so I kind of knew it was probably coming," Greinke said. "It was a good at-bat by Abreu, threw that pitch kind of where I wanted and he was all over it."
The White Sox weren't on many of his pitches as Greinke struck out a season-high 12. It was the 27th career double-digit strikeout game of his career and his third this season.
"Everything was kind of working for the most part," Greinke said. "They hit my curveball pretty good when I threw it. it felt good coming out of my fingers, but they took their best swings on that pitch."
The right-hander has been on quite a roll of late, having won four straight starts and each of his last five decisions.
"First, it was my slider was working really good," Greinke said of his winning streak. "Last two starts, just kind of pitching good, it's not necessarily one pitch or another."
Greinke even broke out an eephus curveball in the ninth to strike out Yolmer Sanchez. Per Statcast™ the pitch registered at 64 mph, the second-slowest third strike pitch by any pitcher this season.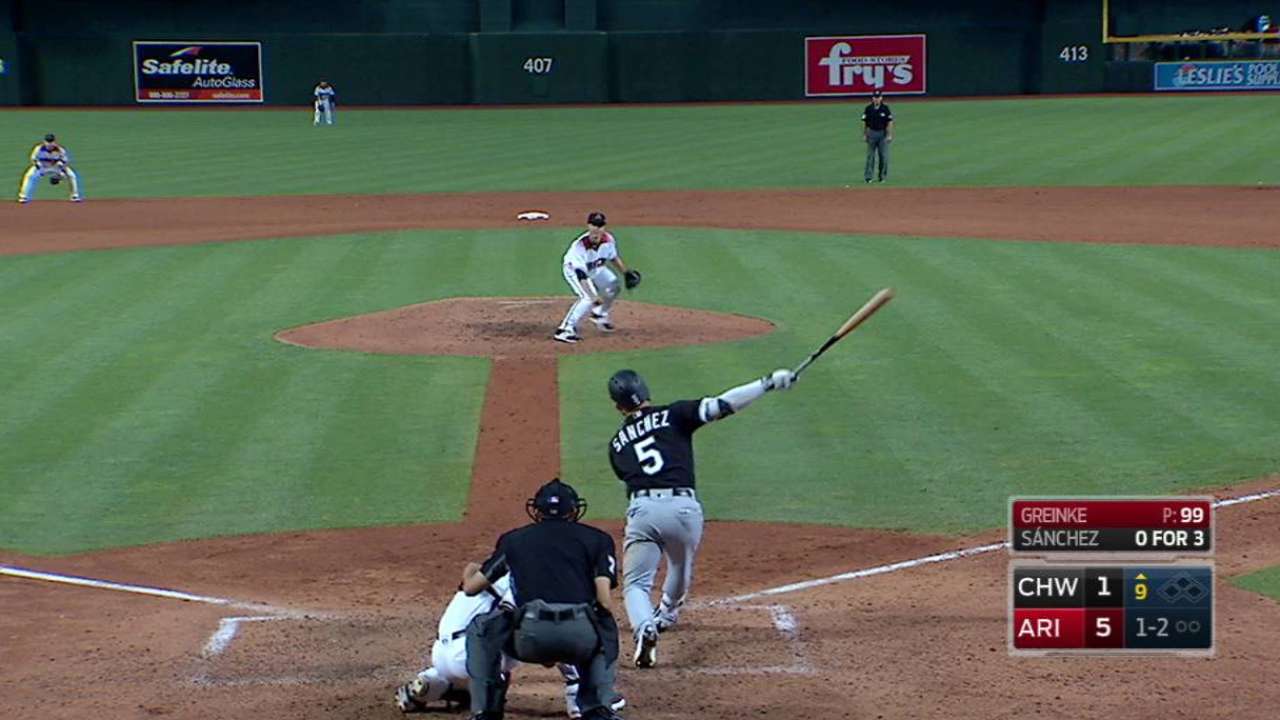 The lone run that scored off Greinke came on Leury Garcia's homer in the fifth. Greinke was trying to throw an eephus curve in that situation, too, but it came in at 70.9 mph.
"When it works, it's great," Greinke said of the pitch. "I used to throw it all the time, but hitters started hitting it really good. It's been working a little bit this year, but I've only thrown it probably once a game on average, maybe twice. As long as it's not too often, it works a little better."
Steve Gilbert has covered the D-backs for MLB.com since 2001. Follow him on Twitter @SteveGilbertMLB. This story was not subject to the approval of Major League Baseball or its clubs.