Maybin flourishing, happy with life at the top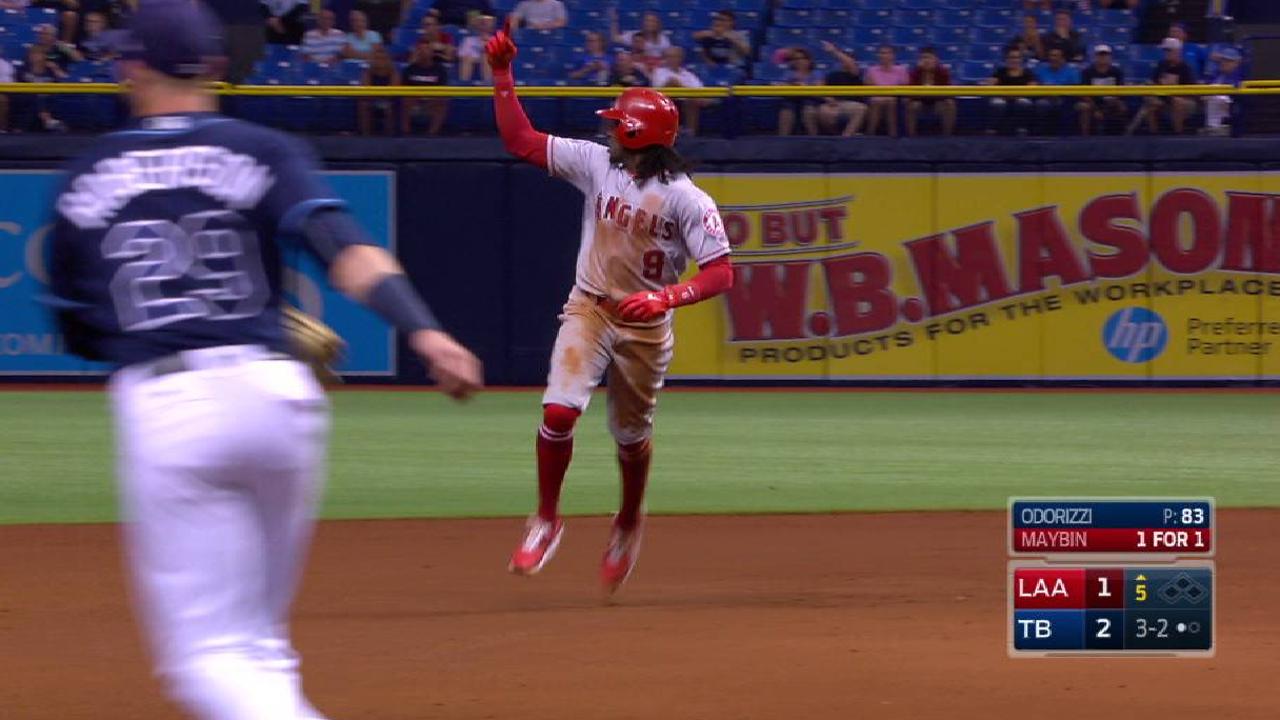 ST. PETERSBURG -- On Sunday, left fielder Cameron Maybin made little attempt to conceal the fact that he enjoys batting leadoff for the Angels.
"I'm very comfortable … getting things started," Maybin said, pausing for effect. "I guess you could put it that way. I enjoy getting things started.
"I just want to help," he added. "I really, really like being up there."
It shows.
Maybin continued to swing a hot bat atop the lineup on Monday night, homering and reaching base four times in the Angels' 3-2 series-opening win over the Rays at Tropicana Field. He collected his second home run of the season in the fifth inning, blasting a solo shot off the C-ring catwalk that tied the game at 2. It was his first homer since April 7.
"When I hit it, it looked like it was going to hit the catwalk," Maybin said. "Then I thought I had a chance to maybe stay under the catwalk. But when I hit it, I definitely thought it was going to be way, way out. I was just hoping [the umpire] was going to call it a homer, because I don't hit very many."
Since moving into the leadoff spot, Maybin is hitting .542 (13-for-24) with four doubles, one home run and four RBIs over six games, boosting his batting average to .244 on the season. Maybin's production has helped fill the void at the top of the order left by Yunel Escobar, who batted .272 at the No. 1 slot before landing on the disabled list with a left hamstring strain last week.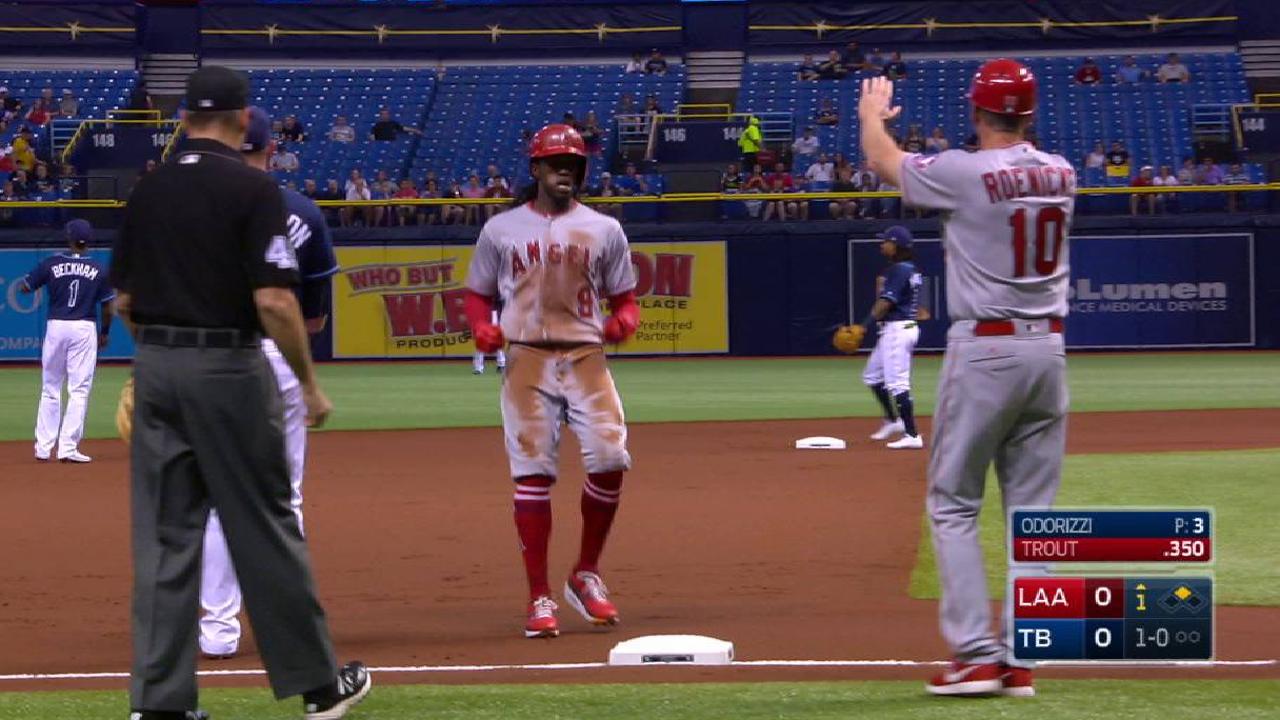 "I think that Cam has definitely given us a huge lift since Yunel's been out," manager Mike Scioscia said. "He's doing a great job, and he's been a real sparkplug up there in the leadoff position."
Maybin thrived in a table-setting role for the Tigers in 2016, batting a career-high .315 with a .801 OPS as the No. 2 hitter. After landing in Anaheim via an offseason trade, however, Maybin mostly found himself hitting sixth or seventh, and batted just .180 in his first 32 games with the Halos.
That changed once the Angels penciled Maybin into the leadoff spot. The 30-year-old outfielder said he believes he has an easier time maintaining his approach, and producing quality at-bats when he's at the top of the order.
"At the top, I can be more patiently aggressive, where opposed to hitting sixth and seventh, a lot of the times they want you to be a little more aggressive early in the count," Maybin said. "But the last few years, I've had a lot of success making guys work."
Maria Guardado covers the Angels for MLB.com. This story was not subject to the approval of Major League Baseball or its clubs.