9 in a row: Another quality start for Fulmer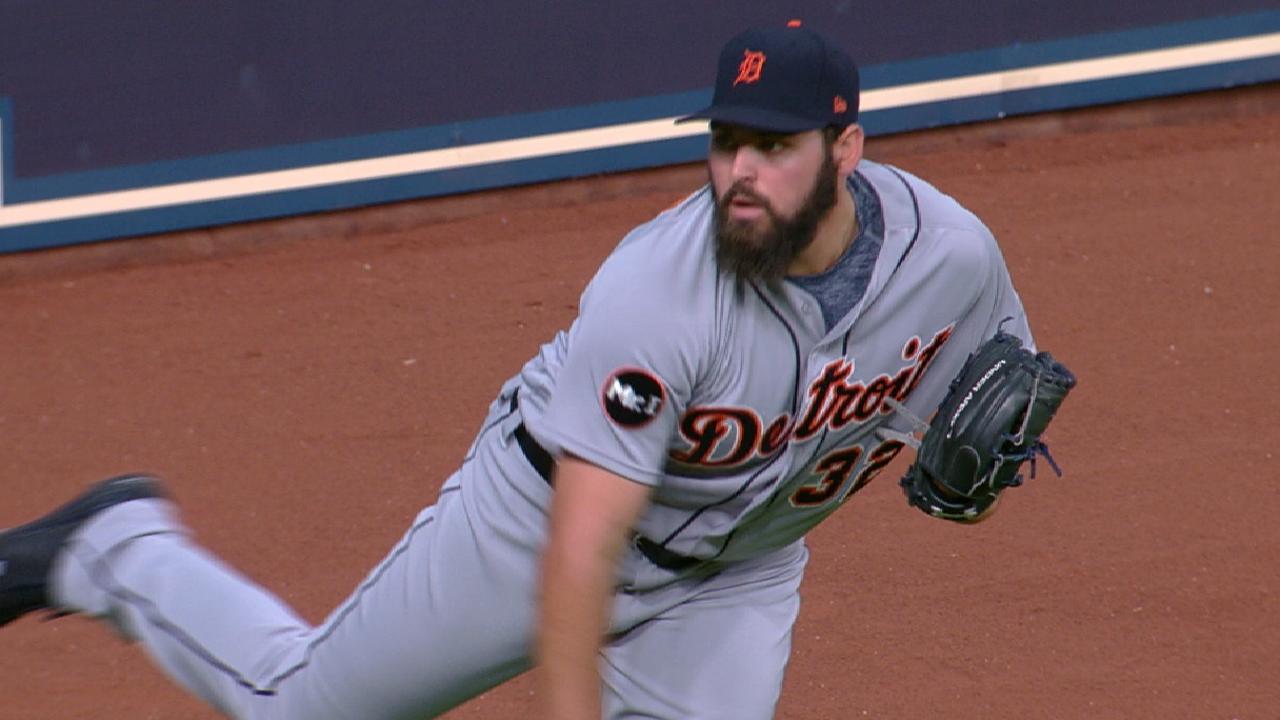 HOUSTON -- Michael Fulmer spent most of his rookie season with his number of innings pitched being watched, as the Tigers feared the risk of too much of a jump in workload. Nine starts into his sophomore campaign, he's nearing the point where he's expected to give the Tigers innings.
The way the 24-year-old is pitching -- including in Monday's 1-0 loss to the Astros -- pretty much demands it.
"We're kind of getting accustomed to him going out there and giving us a chance to win on an every-five-day basis," manager Brad Ausmus said. "Today was nothing different. We just couldn't score any runs.
"He has picked up in 2017 right where he left 2016 off. He's been outstanding. We couldn't ask for more."
On a night when the Tigers were one-hit for the first time since Sept. 21, 2015, they were still a hit away from tying it at the end. A lineup that may or may not have felt the impact of a 5 a.m. CT arrival from Detroit was carried for a while by Fulmer, who flew in Sunday night.
TheTigers' last 1-0 loss was their season finale last year, which ended the comeback campaign of Justin Verlander. Monday's loss may herald what's to come from Fulmer, whether the Tigers score runs for him or not.
With seven innings of one-run ball, Fulmer delivered his ninth straight quality start to open the season. One more quality start Saturday against the White Sox in Chicago would tie Fulmer for the longest such streak in club history. Verlander owns the record, set in 2011 when he tossed 10 consecutive quality starts -- including a no-hitter in Toronto -- on the way to winning American League Cy Young and MVP awards.
Fulmer has tossed at least seven innings in five of his last six starts, and held his opposition or two runs or less in four of those outings. After nearly becoming the first rookie to win an ERA title since Mark Fidrych in 1976, Fulmer currently has a 2.55 ERA, lower than he had at any point last September. He's just outside the AL's top five ERA leaders, while he's in the top 10 with a .227 batting average allowed, 1.08 WHIP and .602 OPS allowed.
Fulmer's downfall Monday came in his first three hitters. He issued a leadoff walk to George Springer, then, two batters later, gave up an RBI double to Jose Altuve.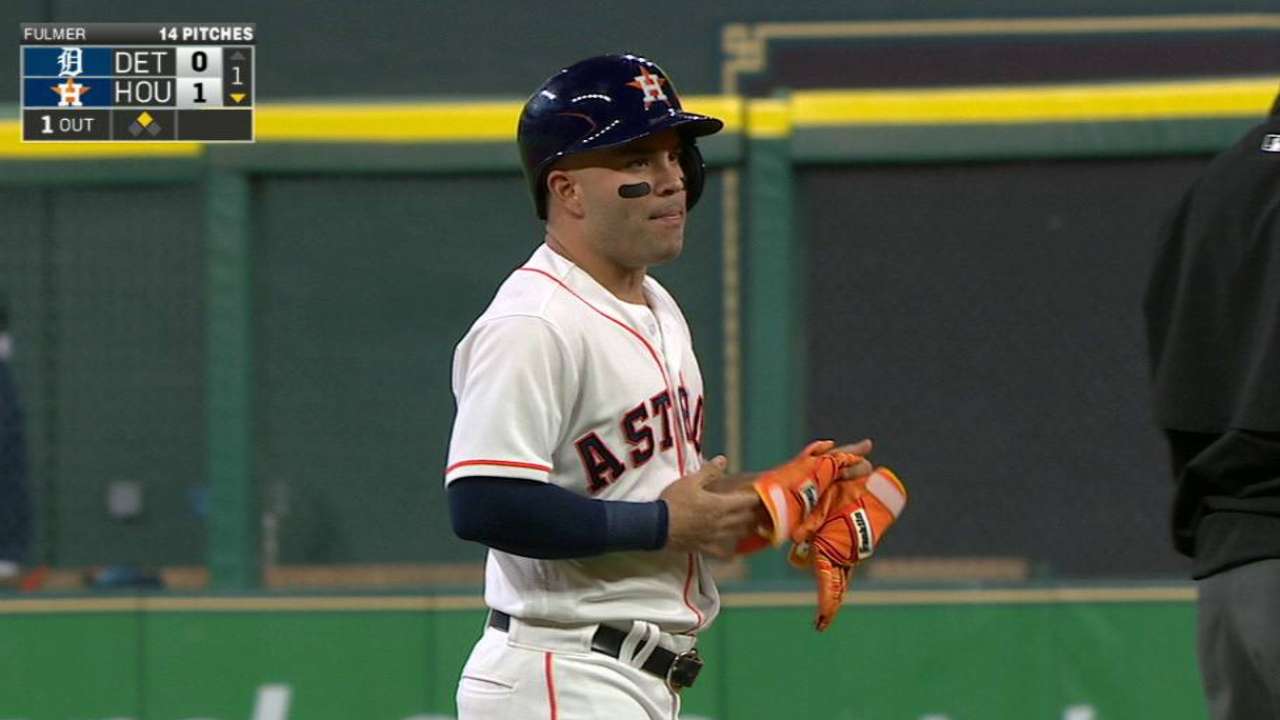 "That's on me," Fulmer said. "You have to pitch to what your offense is doing. It's nobody's fault."
An inning that could've portended a long night for a young pitcher stopped there. The Astros had other chances against Fulmer, but never capitalized again.
"He's really good. I mean, he's really good," Houston manager A.J. Hinch raved. "Our guys were a little uncomfortable with just his max effort, his arm strength and balls moving all over the place. He has a power cutter-slider thing. He has a changeup that looks like a split. He dialed it up late, 96-to-98 [mph]. He's just a really good pitcher."
Fulmer's ability to adjust and correct mid-outing is a sign of a pitcher beyond his years. His consistency with outings like this could be a sign of a great sophomore summer.
Jason Beck has covered the Tigers for MLB.com since 2002. Read Beck's Blog, follow him on Twitter @beckjason and Facebook. This story was not subject to the approval of Major League Baseball or its clubs.