MLB.com Columnist
Matthew Leach
No trouble with curve: Judge handling hook
Statcast shows rookie won't chase pitch outside strike zone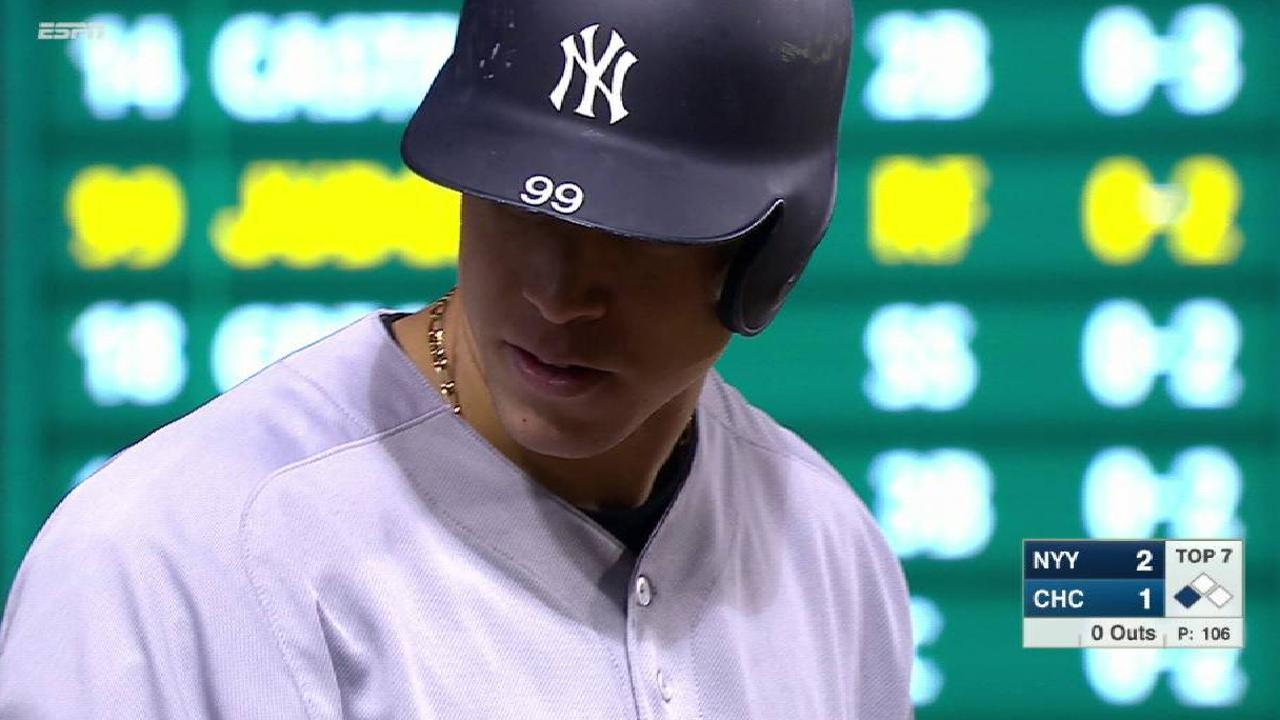 You may have missed it. No one could blame you if you had. But in the eighth inning of the Yankees' 4-2 win over the Royals at Yankee Stadium on Monday night, Kansas City pitcher Seth Maness did something unusual. He threw Aaron Judge a curveball, in the strike zone, and got away with it.
That's not something anybody has done much of this year. Sure, Judge is pummeling just about anything that gets thrown to him, but he's done enormous damage on curveballs in the zone (and knuckle-curves; for the purposes of this story, we're throwing them all in one bucket). It's gotten to the point where he pretty much doesn't see them anymore.
Maness' 1-1 hook on Monday was the eighth curve in the zone that Judge has seen since April 27. He saw 17 in the Yankees' first 19 games; he's seen seven in the 23 games since. There's just no upside to it.
On the 25 curves Judge has seen in the zone this year, he's connected on seven for barrels. That's as many as any other two hitters in the Majors, combined. It's 28 percent of all opportunities, which is nearly twice as high a percentage as any other hitter who has been thrown at least 10 curves in the zone.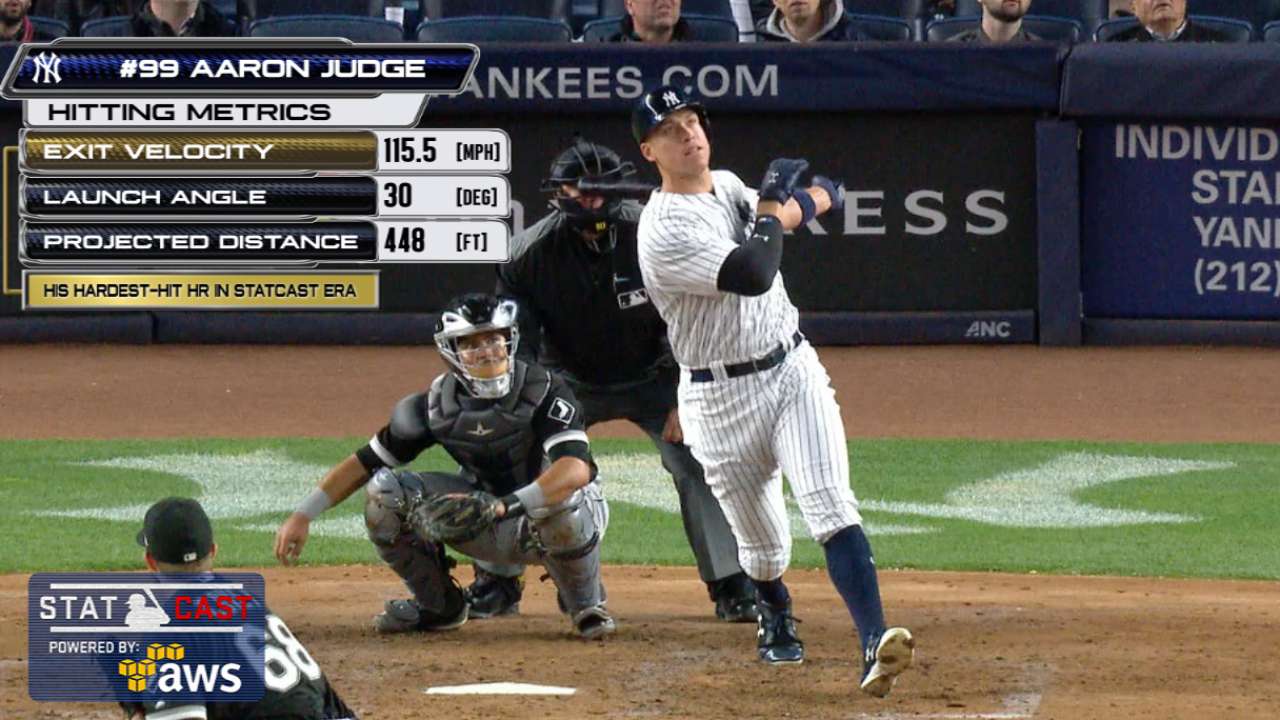 Put another way: Judge has put the ball in play nine times this year on curveballs in the strike zone. Eight of those have left the bat at 100 mph or higher, and seven have been barrels.
Oh, and eight of them have been base hits. Seven for extra bases, including three homers and two triples.
When you throw Judge a curveball in the strike zone, and he puts it in play, he's slugging 2.556. Nine at-bats. Twenty-three total bases.
Maybe there's a reason you'd try, right? Maybe Judge chases curves down out of the zone. Maybe if you hit just the right spot, you can get a swing-and-miss, or get him to roll over a pitch and ground out.
Well ... no. Not really.
Let's say you bury that curveball, get it down out of the zone for a potential chase pitch. Judge isn't chasing. He's swung and missed at five of the 40 curves he's been thrown out of the zone this year. And Judge hasn't put a single one in play.
Judge has fouled one off, seen five called strikes and 29 have been called balls. That's it.
You throw Judge a curveball out of the zone, he lays off. You throw it in the zone, he might swing and miss. It happens occasionally. But more likely, Judge is going to hit it, and hit it hard.
So, understandably, pitchers just aren't trying as much. Judge has seen 65 curveballs all year, but 21 in the past 23 games. Maybe, Maness aside, that's the way to go.
Matthew Leach is an executive editor for MLB.com. Follow him on Twitter and read his columns. This story was not subject to the approval of Major League Baseball or its clubs.