Door opens but Tribe can't break through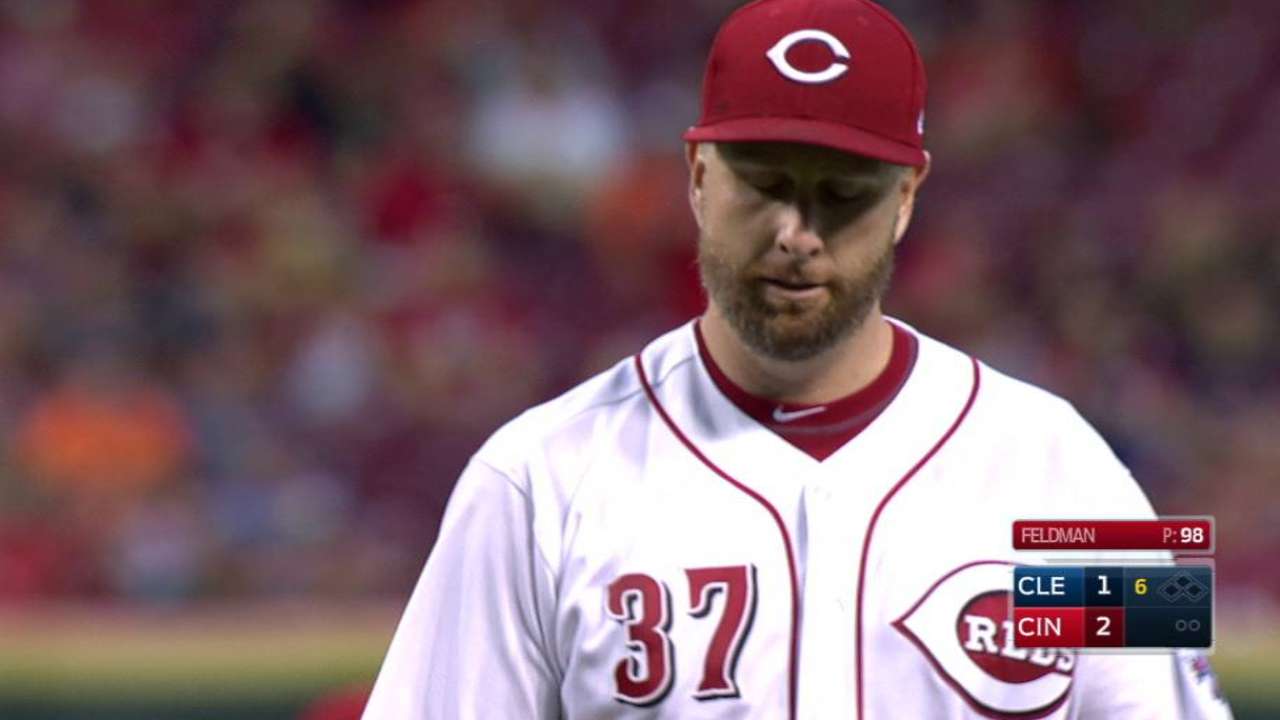 CINCINNATI -- Indians manager Terry Francona held up his right hand, motioning for home-plate umpire Will Little to give him a few extra seconds. Francona had lost sight of the baseball, as did third-base coach Mike Sarbaugh, so he was hoping someone in the clubhouse could take a good look at the replay.
"They couldn't see it," Francona said after the Indians' 5-1 loss to the Reds on Monday night.
But Edwin Encarnacion saw it, and he turned to the visitors' dugout at Great American Ball Park and told Francona not to bother with a challenge.
"It" was a baseball that rocketed off Encarnacion's bat in the sixth inning, veered to the left of the pole and clanked off a white beam near the top of the left-field bleachers and just under the scoreboard. Foul ball.
Had the 428-foot shot been just a few feet closer to the Ohio River, Encarnacion would have had a two-run homer to give Cleveland a 3-2 lead and, possibly, the momentum for the final three innings. Instead, Reds starter Scott Feldman -- who jumped off the mound in disgust after thinking he had allowed a game-changing homer -- was given a second chance.
Feldman later froze Encarnacion with a backdoor sinker for an inning-ending strikeout, rendering that long foul ball just one more missed opportunity for the Tribe.
"It gave me a heart attack, honestly," Feldman said. "I would have hated to see the lead surrendered right there. Probably went in one too many times in a row there with him and didn't quite get it in there far enough. And luckily, it hooked foul."
Encarnacion used a different word to describe that moment.
"Unfortunate," said the slugger.
It was exactly that for Cleveland, as that sixth inning signified the lone breakthrough against Feldman, who dotted the lower edge of the strike zone and ended the evening with nine punchouts in six frames. Jason Kipnis led off the inning with a home run to center, Francisco Lindor followed with a double and Michael Brantley drew a walk, creating a two-on, none-out situation with Cincinnati clinging to a 2-1 lead.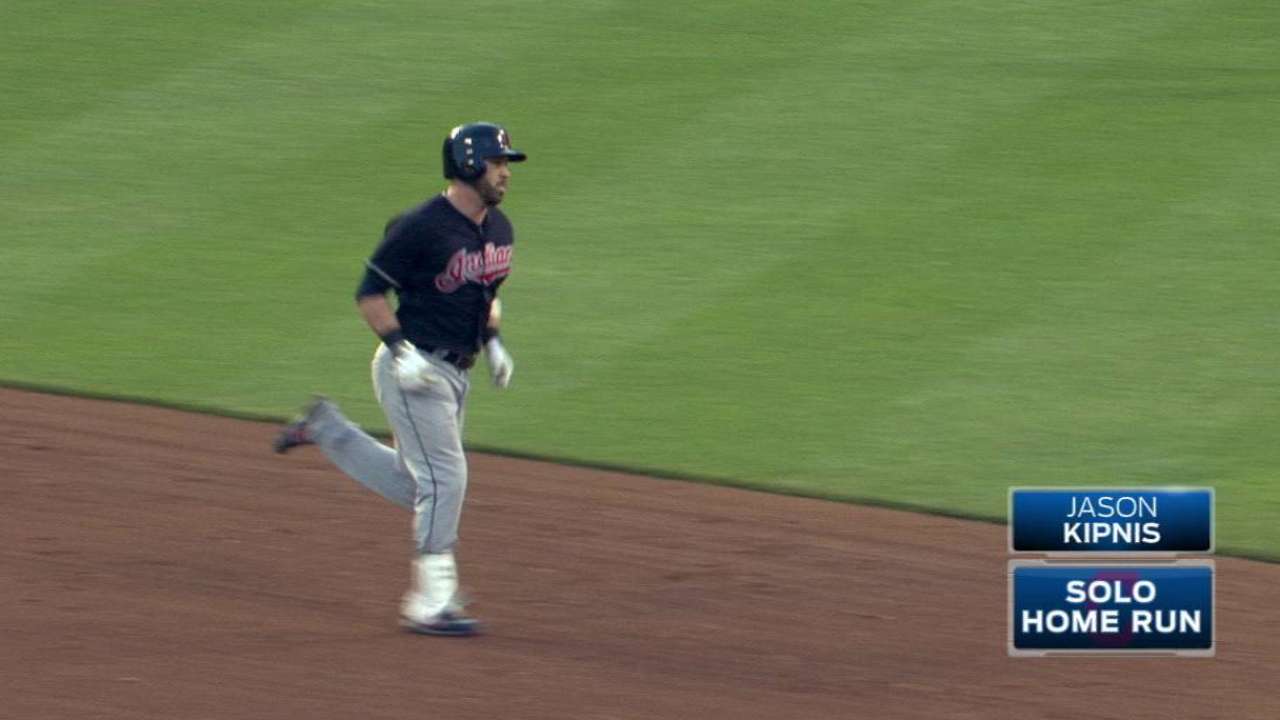 With Carlos Santana looming, Reds pitching coach Mack Jenkins headed to the mound for a quick chat with Feldman. Santana, who is known for his keen eye, adopted an aggressive approach with Feldman seemingly on the ropes, swinging at the first pitch. The result was a 4-6-3 double play that moved Lindor to third with Encarnacion due up.
"I tried to figure out the pitch," Santana said. "He threw a changeup."
Feldman then worked ahead, 0-2, on Encarnacion, opting to go low and inside with his third pitch. Encarnacion anticipated that plan and pulled the pitch high but foul, with an exit velocity of 110 mph, according to Statcast™. Encarnacion has shown signs of life at the plate of late, and it looked for a moment as if he had come up big.
Francona lost track of the ball in the twilight.
Encarnacion did not.
"Late, at the end, it was far, and then I saw the ball move to the left," Encarnacion said. "You want to get results. The only thing I can do about it is continue to keep working hard and continue to try to do the best I can do, and continue to work and find a way."
Jordan Bastian has covered the Indians for MLB.com since 2011, and previously covered the Blue Jays from 2006-10. Read his blog, Major League Bastian, follow him on Twitter @MLBastian and Facebook. This story was not subject to the approval of Major League Baseball or its clubs.