Ubaldo, 'pen giving O's cause for concern
Righty yet to get on track, gives up big lead in loss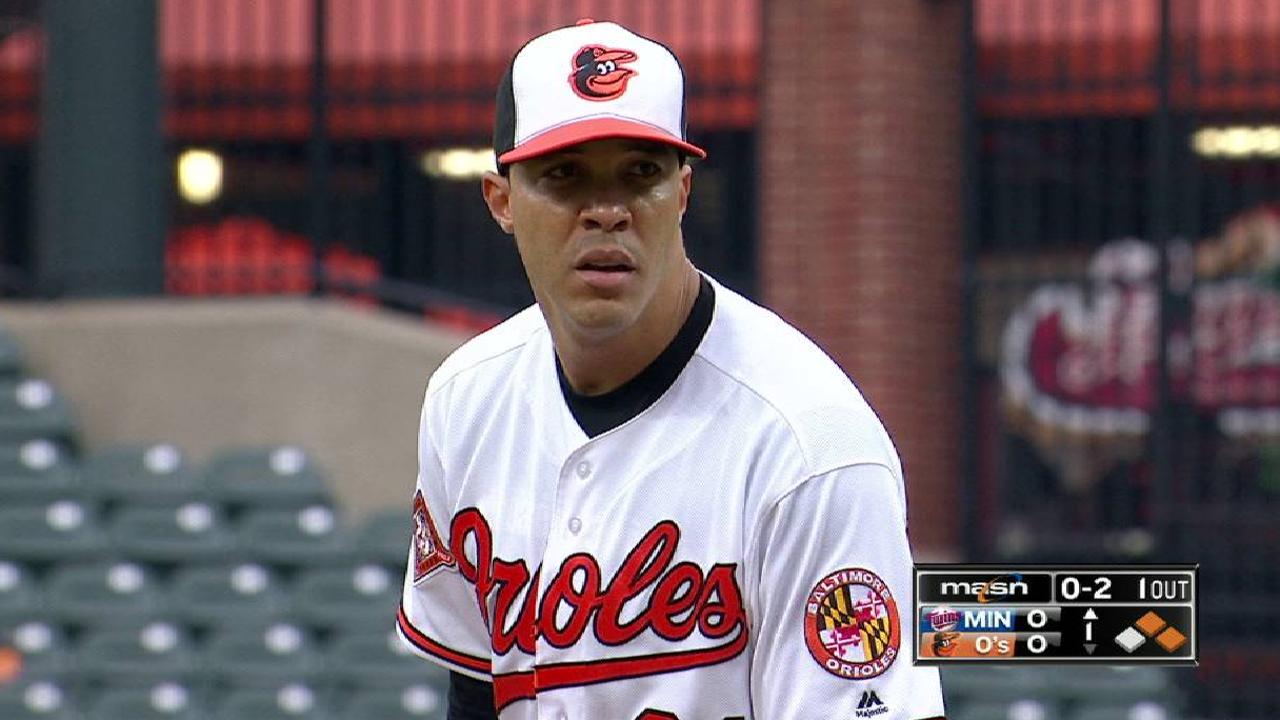 BALTIMORE -- Ugly. There was no other way to put Monday night for the Orioles, who watched a five-run second inning lead over the Twins morph into a 14-7 series-opening loss -- one of their largest margins of defeat this season -- that put their pitching woes on full display.
While the O's pitching exceeded expectations most of April, Monday's game was another reminder of their issues, both in the rotation and bullpen, at a time when the offense is starting to come alive.
And, once again, struggling starter Ubaldo Jimenez was at the center.
"Of course, of course, I don't feel good about the way I was pitching," said Jimenez, who lasted just four-plus innings and gave up six earned runs. "I know that I had a good game against Washington the other day. I lost that game, I don't even know if I lost it or not, but I did good in that game. But of course I don't feel good about the way I've been pitching. I know it's not enough."
Jimenez, staked to a 5-0 lead after the second inning, allowed the Twins right back into it as the right-hander fell victim to a recent rotation trend. After scoring single runs in the third and fourth, the Twins opened the fifth with four straight hits to chase Jimenez without recording an out.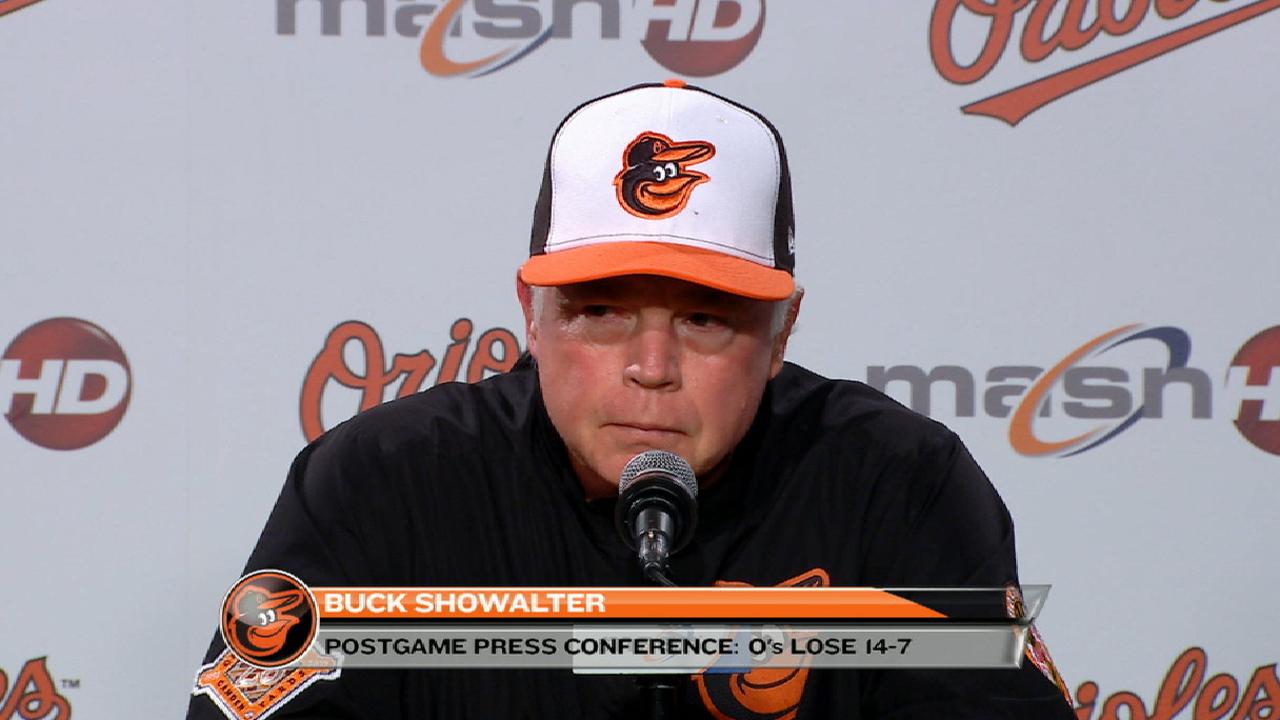 The Twins went on to tie it, with all six runs charged to Jimenez, who has not gone more than five innings in six of eight starts. While the righty, who has a 7.17 ERA, has had his share of struggles, it was hardly only Jimenez. O's starter Kevin Gausman squandered a five-run lead in one inning May 14 in Kansas City. The bullpen gave up big leads in New York and in the series in Detroit last week, the O's fell victim numerous times to allowing runs right after the offense scored.
"We felt like against that club, you're going to need every tack-on run that you can get, trying to get to the later part of the game, where you get some people who have pitching from an experience standpoint into the game," Orioles manager Buck Showalter said. "Shutdown innings have been a problem for us period, after scoring, not just Ubaldo."
Could Jimenez lose his rotation spot? Perhaps.
But there's no clear-cut solution to replace him as a starter. And a bullpen missing All-Star closer Zach Britton has already had its fair share of struggles. There's no telling what adding Jimenez, who was removed from the rotation twice last year, will do to an overworked 'pen. As it is, the O's, who brought up Tyler Wilson to add length, may make another roster move Tuesday.
They're in a rotating carousel of arms, trying to stay afloat. And no one is too sure of what to do with Jimenez in his final season under contract.
"There's always that possibility [of putting him in relief]. Is it good for the bullpen? That's another question," Showalter said. "Those [previous] moves were made with Zach here. OK? So, there's some different scenarios, but we are going to try to put our best foot forward."
Brittany Ghiroli has covered the Orioles for MLB.com since 2010. Follow her on Facebook and Twitter @britt_ghiroli, and listen to her podcast. This story was not subject to the approval of Major League Baseball or its clubs.