NL West featured in Power Rankings
Nationals claim top spot, trading places with Astros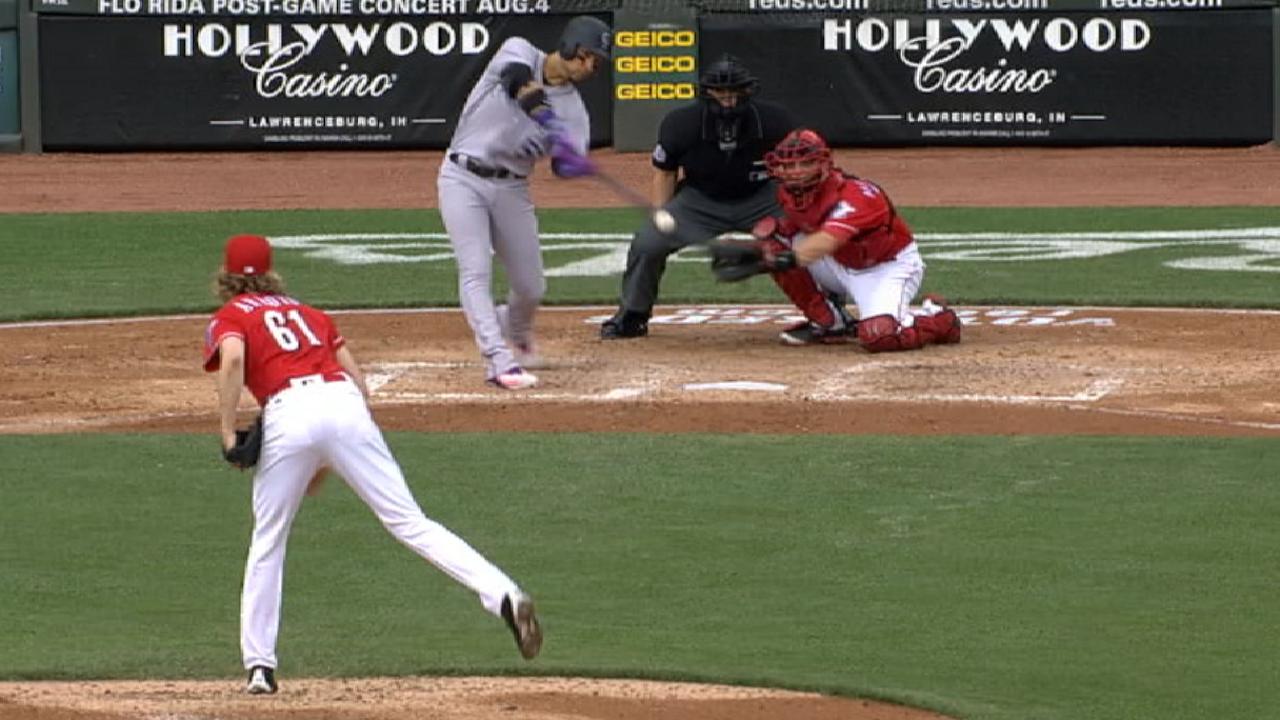 For a division that has featured a two-team race for several years, the National League West race could end up being a lot more inclusive in 2017.
The Dodgers look like true contenders yet again, but the Giants, six games under .500, have a lot of climbing to do. Assuming they continue on their upward trajectory of the past couple of weeks, it's entirely possible the NL West race could include four teams -- the Dodgers and Giants as usual, in addition to the upstart Rockies and D-backs.
The latter two teams started off well and are maintaining a pace few may have anticipated when the season began.
Colorado, with the best record in the NL and a better road mark (16-7) than home (13-10), carved out its top spot in a division it is dominating so far. As the Rockies continue a long stretch of games against non-division foes, they have an 18-10 mark against NL West opponents to use as a springboard as they meet non-West teams.
The D-backs entered Monday's game right behind them, sporting the second-highest batting average in the NL (.267) and the third-highest on-base percentage (.335) and slugging (.453).
Biggest jump: When a team struggles at the start of a season, it's common practice to look at the schedule to see when things may ease up a bit opponent-wise. The Rangers surely were eyeing a seemingly cushy mid-May stretch against the Padres, A's and Phillies, but who could have guessed they'd win all of those games, plus one against the Tigers? That's a 10-game winning streak that put Texas over the .500 mark and back into the conversation in the American League West. It also allowed the Rangers to jump five spots in the rankings, from 16 to 11. Party at Napoli's?
Biggest drop: Things were looking up for the Cardinals, who opened the month winning nine of 12 behind the strength of their pitching. But since compiling a collective 2.76 ERA from May 1-14, they've won only one game in the past week, dropping a two-game set to the Red Sox and losing two of three against the Giants. That hiccup dropped them in the Power Rankings, from 13 to seven.
Power Rankings Top 5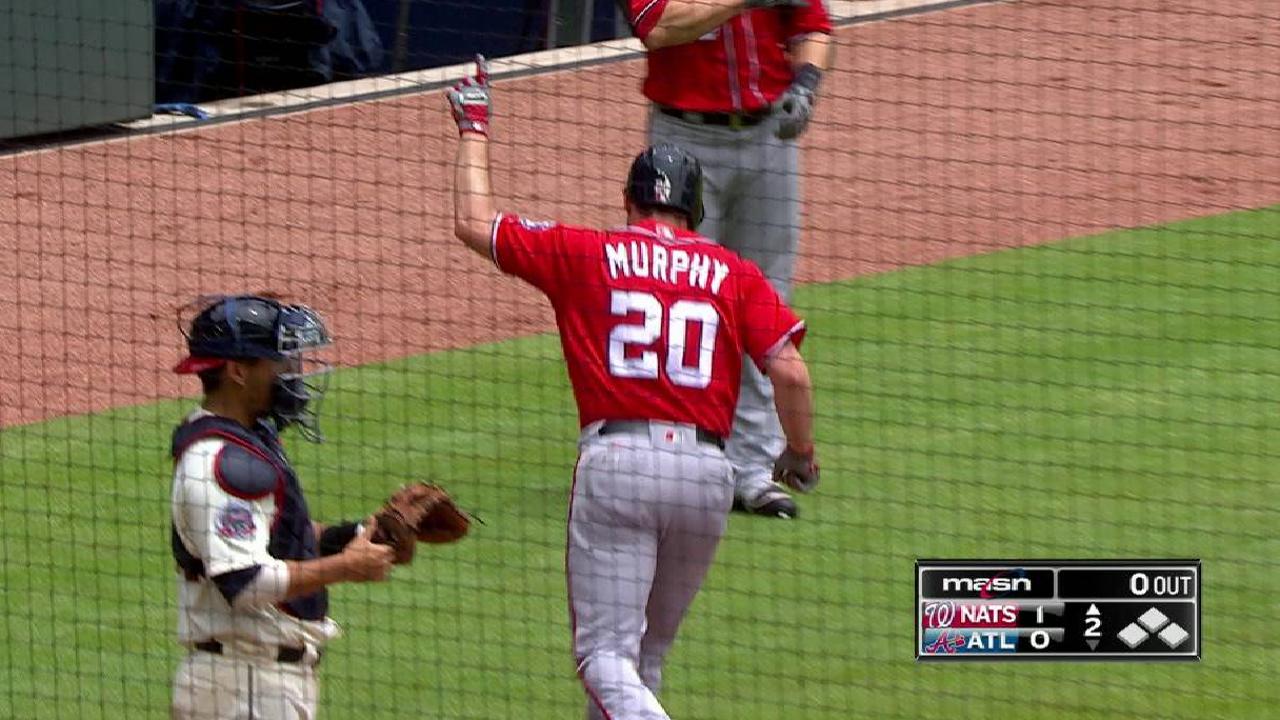 1. Nationals (2 last week)
The Astros and Nationals flipped spots from last week, though neither team has been spectacular of late. The Nats won on Sunday to end a four-game losing streak, and they still have their well-documented bullpen issues, with their relievers last in the NL with a glaring 5.40 ERA. But Washington is still elite in other areas. They lead the NL with a .274 batting average and a .471 slugging percentage, and they're second in the league with a .346 on-base percentage. The Nats have hit 65 homers on the year, second to only Milwaukee (66).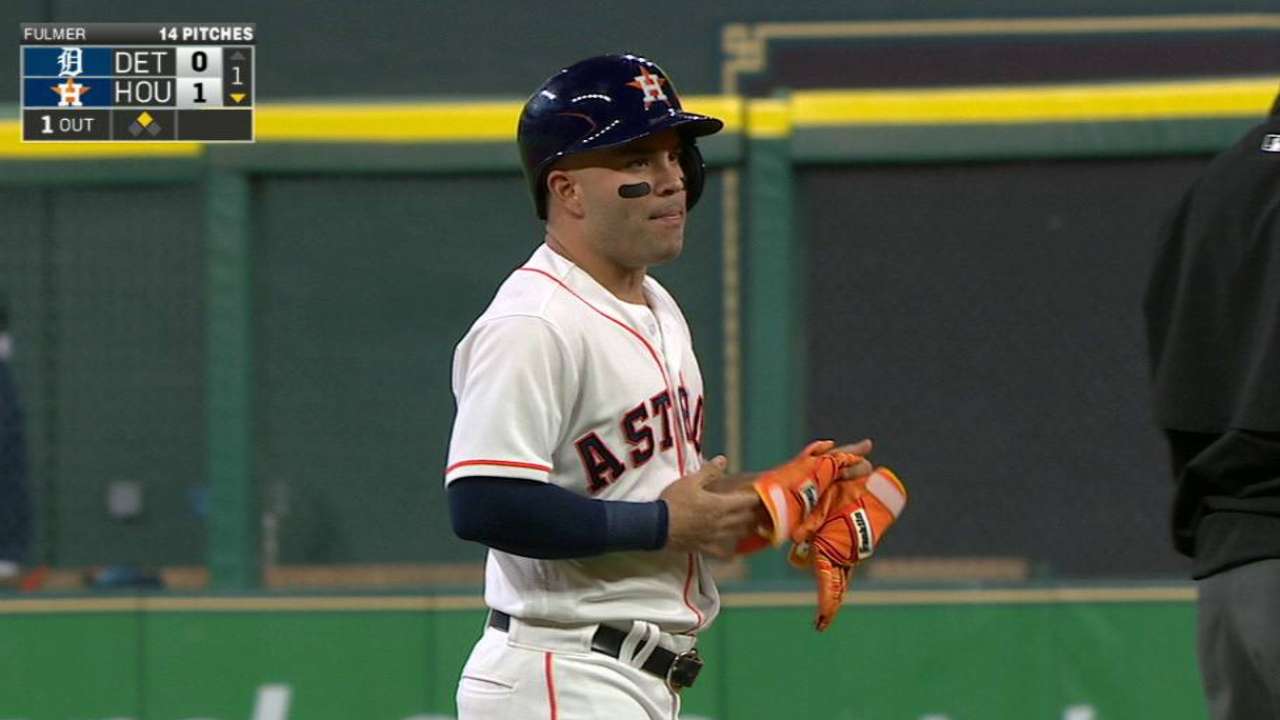 2. Astros (1)
The Astros ran into their first challenge of the season when they were swept over the weekend at home by the Indians. But record-wise, it hardly hurts the Astros, especially given the subpar division they play in. Plus, they have the mainstays still rolling along, like Jose Altuve, who entering Monday's game was hitting .375 (12-for-32) with seven extra-base hits and seven RBIs during an eight-game hitting streak.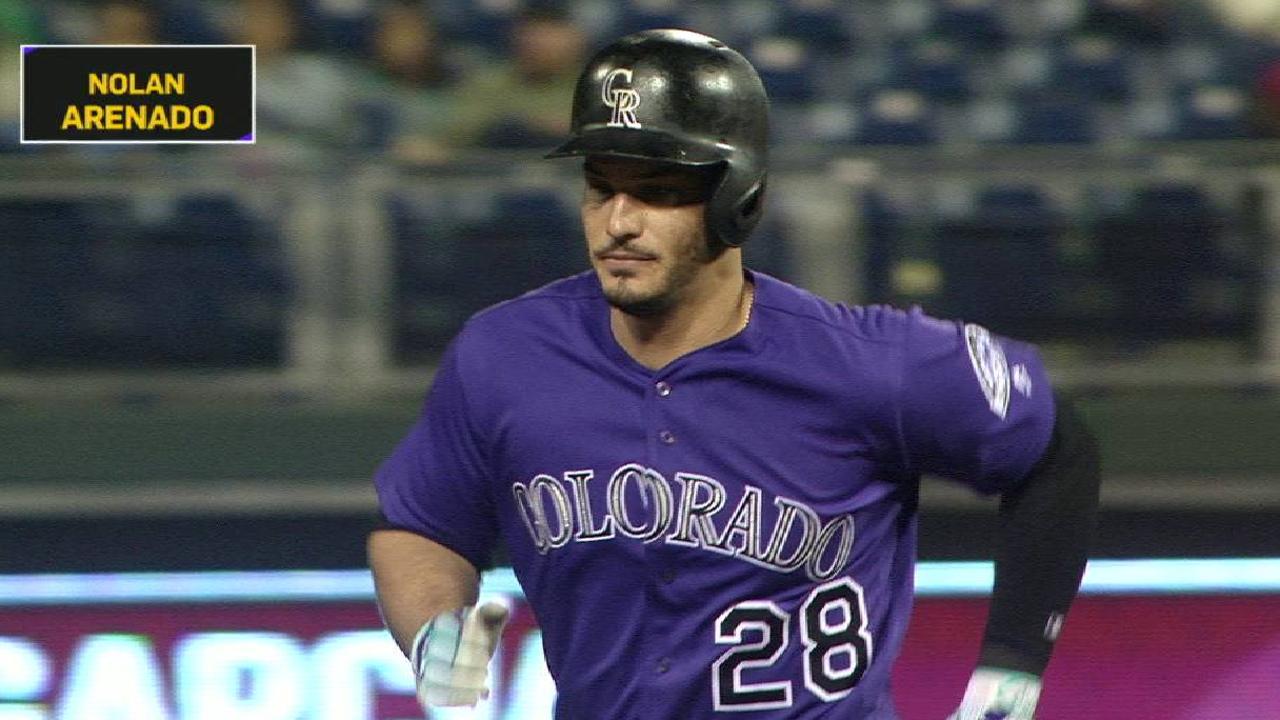 3. Rockies (4)
The Rockies have been good all season, and seven weeks in, they're the NL's winningest team at 29-17. It's the most wins in Rockies history through 46 games and the second time they've been in first place at this point (also: 1995). Colorado has won 10 of 14 series with two splits, and hasn't lost a series since April 24-27 against the Nationals.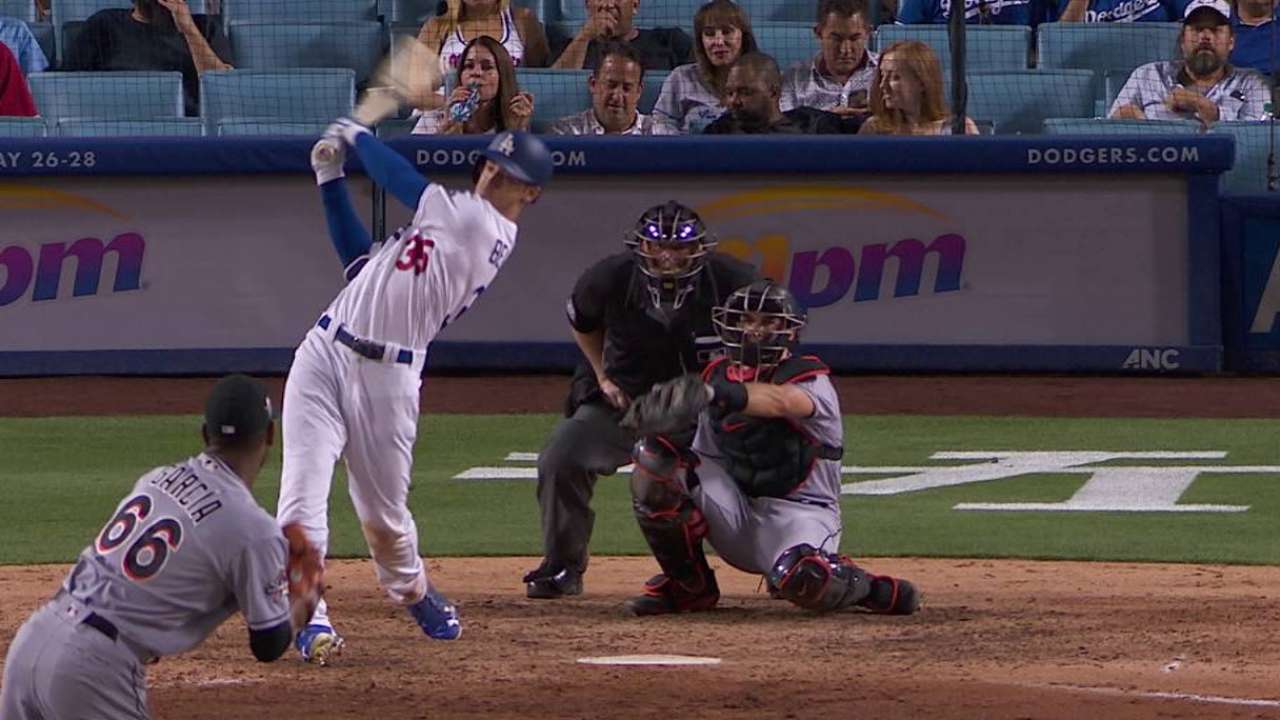 4. Dodgers (6)
Cody Bellinger is not the only reason the Dodgers have gotten back on track since their 9-11 start, but their re-emergence coincides, coincidentally or not, with the rookie left fielder's callup on April 25. The Dodgers are 17-9 with Bellinger, who, since his debut, is now tied with Aaron Judge and Yonder Alonso for the Major League lead in homers (nine) in that span. Bellinger's 24 RBIs also led the Majors in that stretch.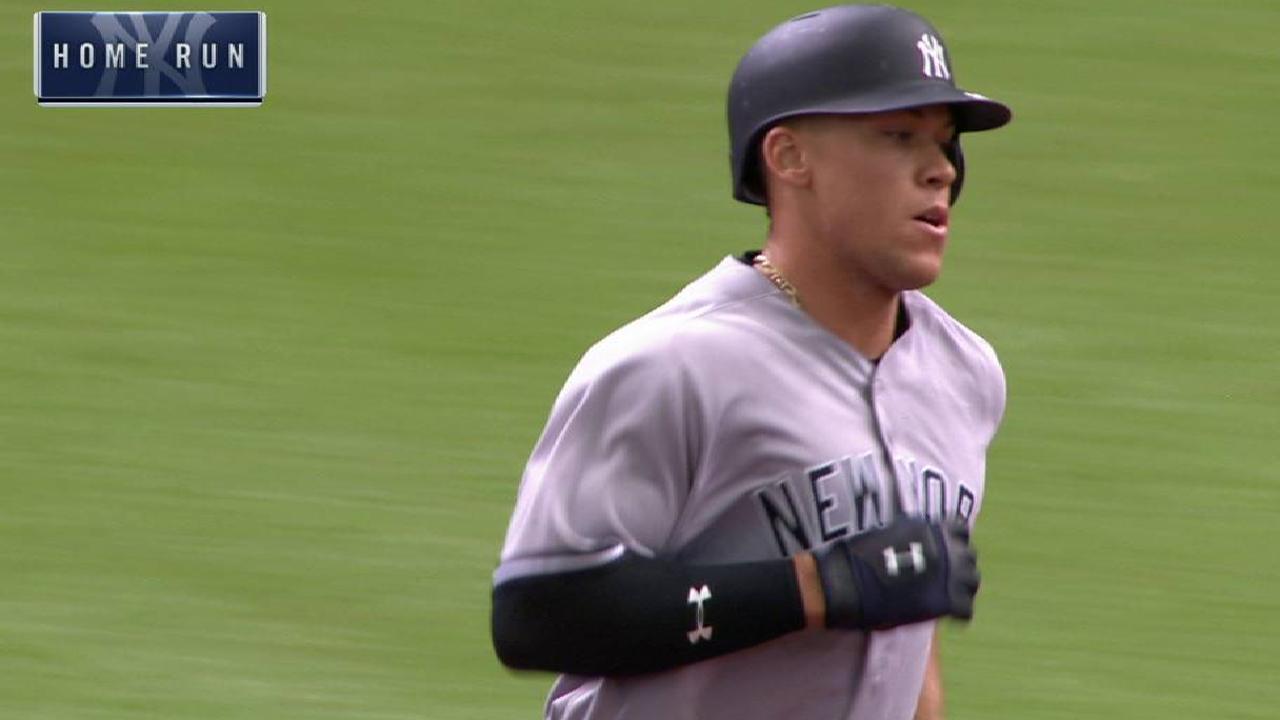 5. Yankees (3)
After a hot start in April, the Yankees have cooled a bit, but they are 11-8 in May. Despite a mediocre week -- they're 5-4 in their past nine games -- they still are elite offensively. Judge is second in the AL in slugging (.707), behind only Mike Trout (.757). Judge is also first in homers (15), ahead of Trout (14). The Yankees are leading the AL with a .269 average and .454 slugging percentage. They could make up for their recent lag this week, during a homestand with two sub-.500 teams: The Royals and A's.
The rest of the top 20:
6. Indians (8)
7. D-backs (10)
8. Orioles (5)
9. Cubs (11)
10. Brewers (12)
11. Rangers (16)
12. Twins (13)
13. Cardinals (7)
14. Red Sox (9)
15. Tigers (14)
16. Angels (17)
17. Rays (18)
18. Pirates (NR)
19. Mets (NR)
20. Giants (NR)
Alyson Footer is a national correspondent for MLB.com. Follow her on Twitter @alysonfooter. This story was not subject to the approval of Major League Baseball or its clubs.