MLB.com Columnist
Phil Rogers
Giants making turn toward postseason run
With win Monday, San Francisco has won 8 of its last 10
CHICAGO -- This has been as tough of a start to the season as Bruce Bochy can remember, both on the field and off the field, but that doesn't mean it won't be business as usual for the Giants in August and September.
Maybe even October.
Having won eight of their last 10 games, including a 6-4 victory over the Cubs on Monday night, the Giants are belatedly hitting stride. They're still missing key pieces in Madison Bumgarner and Hunter Pence, but they're certainly not feeling sorry for themselves.
Buster Posey has recovered from an early-April concussion; Brandon Crawford is back from his strained groin; Denard Span from his shoulder injury, and Pence even ran a little in the outfield on Monday.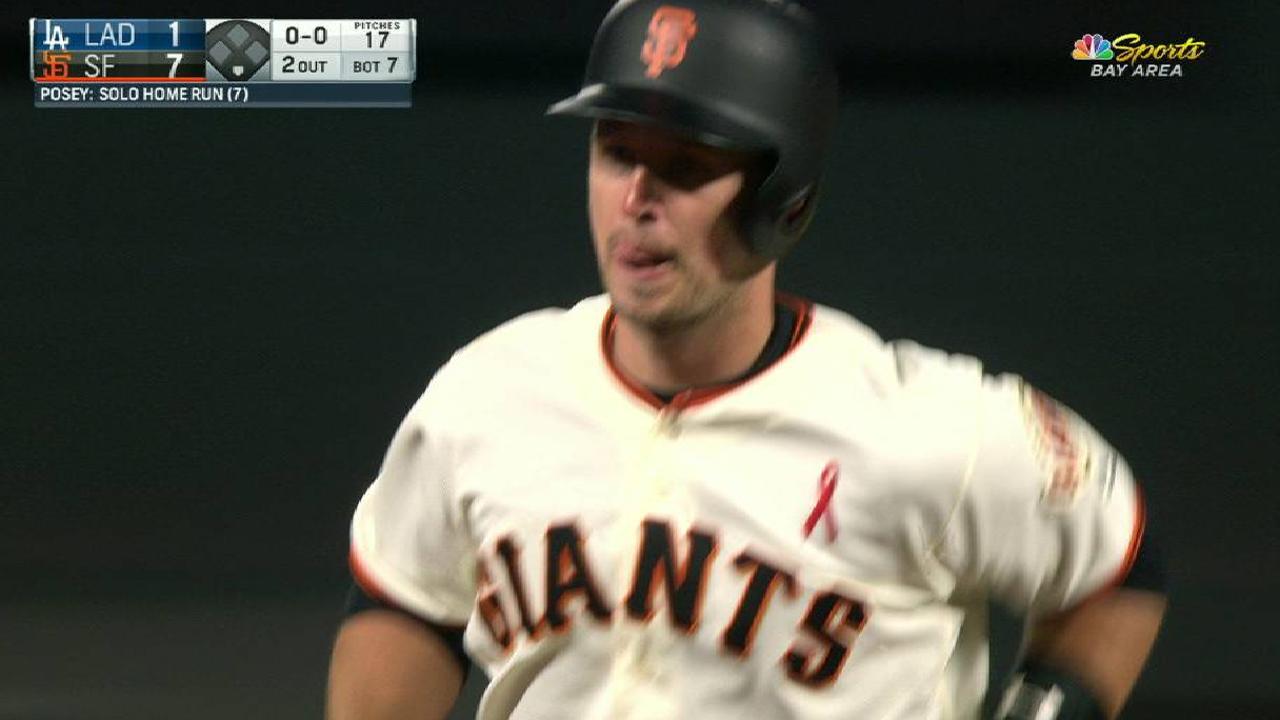 Bochy himself has missed time in Spring Training and during the regular season with issues related to his heart, but you couldn't tell talking to him in the visiting dugout before the start of this four-game series at Wrigley Field.
Same Hall of Fame manager. Same win-now mode.
Informed that the San Francisco Chronicle's Henry Schulman had done researching confirming that a team opening the season 12-24 had never recovered to make the postseason, Bochy actually smiled.
"Attaboy, Henry,'' Bochy said. "You have to look at it like we have dug ourselves a hole and created a challenge. But we've also put ourselves in a great situation for a great story. You look at where we are at now, we're in better position than we were 10 days ago. These guys are getting healthier, feel better about themselves. The fact it's never been done doesn't mean it can't be done.''
The Giants spent the first six weeks of the season under a black cloud, the darkest day coming when Bumgarner crashed a dirt bike and tore up his shoulder during an off-day in Colorado. They entered the season with great optimism after adding closer Mark Melancon behind Bumgarner, Johnny Cueto, Jeff Samardzija and Matt Moore, the rotation they used to push the Cubs in the National League Division Series last October.
Although the Cubs won in four games, the North Siders seemed headed for a decisive Game 5, which would have seen Cueto against Jon Lester, before pounding San Francisco's thin bullpen for four runs in the ninth inning of Game 4.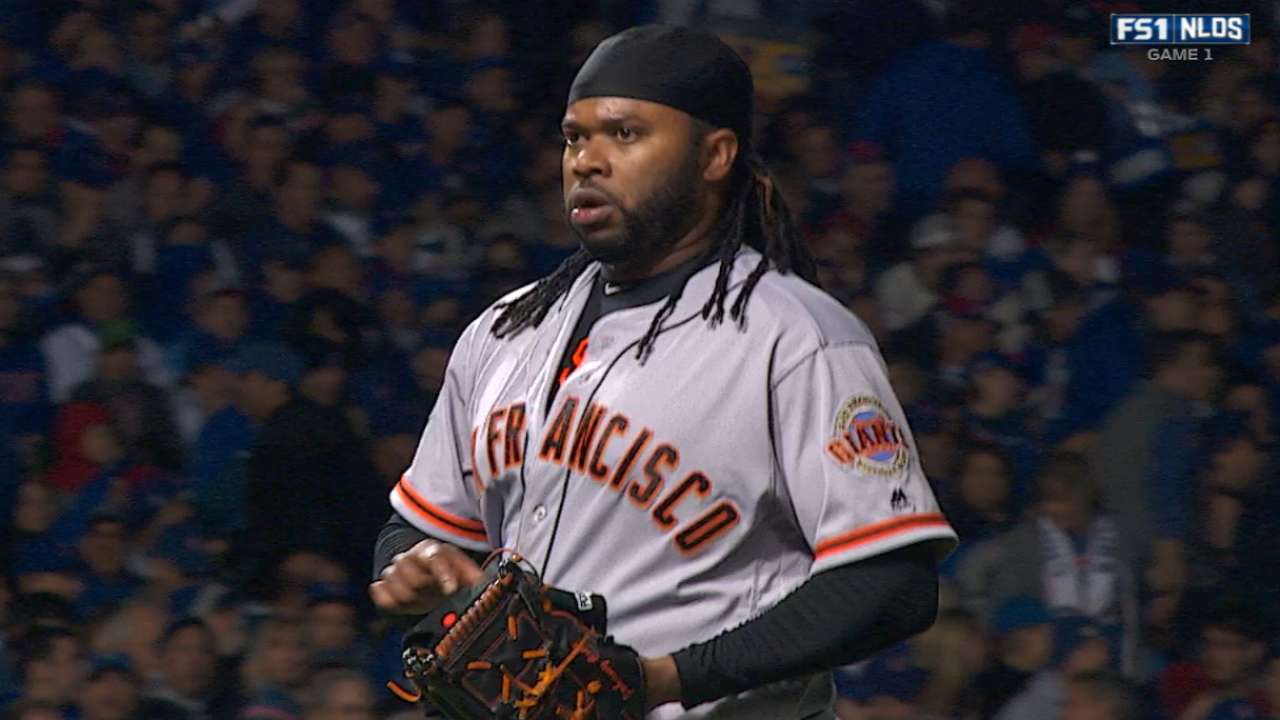 "I'm telling you, man, Game 4 pretty much won the World Series,'' Cubs manager Joe Maddon said. "I did not want to see Mr. Cueto pitching back here again. I'll get to see him [Tuesday], but that's OK compared to back then. That whole Game 4 in San Francisco, I focused on that a lot -- trying to understand Game 5 back at home, how that was going to play out, and to do everything we could to win that game that night in San Francisco. That was the game for me, really, of the whole postseason.''
One great thing about baseball is no matter how long you train in Arizona and Florida, there's no telling what can happen in April. That was certainly the case for the Giants,. They lost three out of four at Arizona to open the season, then dropped two out of three in San Diego on the way back to San Francisco. They lost six out of seven in another stretch against the Rockies and Royals, falling to 6-13 on April 23 en route to that 12-24 nadir on May 11.
Luckily for the Giants, nothing in sports lasts longer than an MLB season, except maybe recruiting season for an SEC football program. The Giants know the teams they're competing against in the NL West and for the two Wild Card spots will also have some bad stretches.
It's just that the Giants can't afford another one.
"This is a club that [has won in the past],'' Bochy said. "Nothing surprises me [about] what they can do with their backs against the wall. You hate to say your backs are against the wall in May, but we dug ourselves a pretty good hole. … You have to look at it the way we're looking at it -- it's not going to happen in a day or two. Gradually try to win ballgames and maybe take those series, and we'll see where we are at the All-Star break and hopefully keep making progress.''
Left-hander Ty Blach, Bumgarner's replacement, is certainly doing his part. He blew through the Cubs for seven innings on another of those nights when the wind was blowing out at Wrigley, facing only three more than the minimum before the Cubs rallied in the eighth.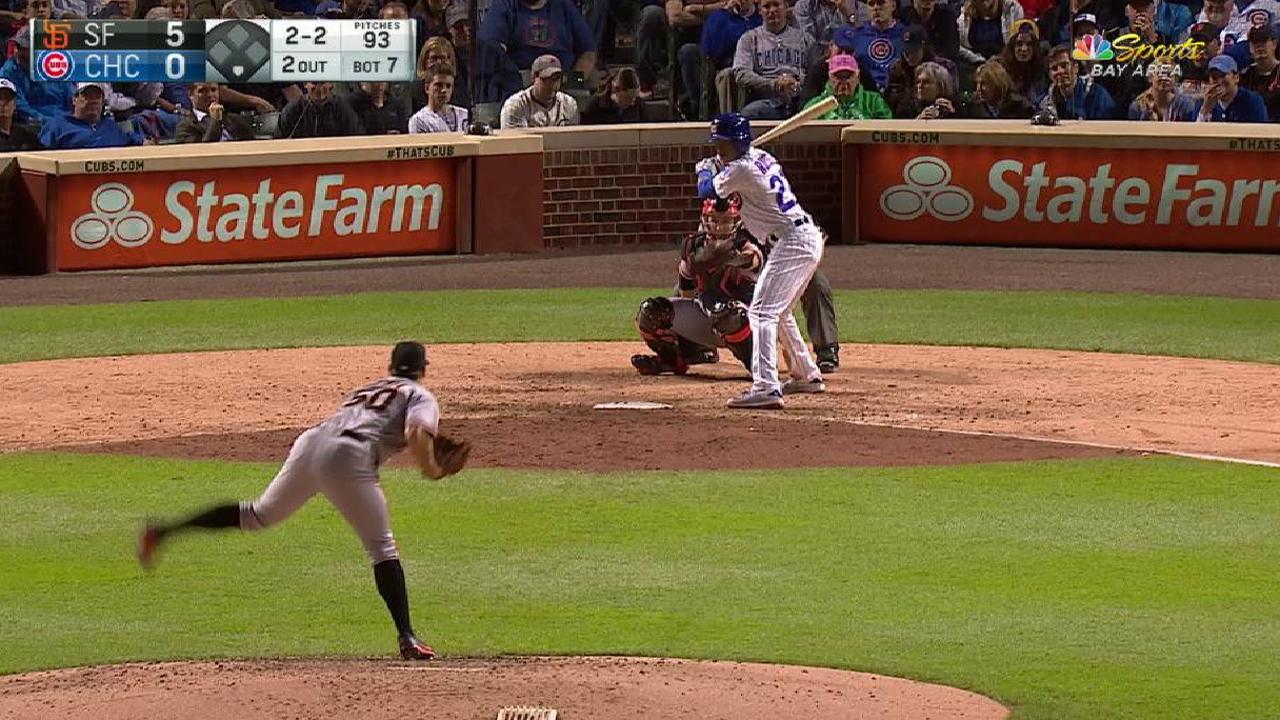 "Really the key to any team having a successful year is you need to have depth, you need to have guys step up,'' Bochy said. "You need a surprise, you need guys who fill a void and soften the blow of losing a key player. He's done that for us.''
The more Bochy talked, the better he seemed to feel. By the end of the interview session, he allowed he'd felt worse about the Giants' health in August 2010, and they won the World Series that season.
If you can survive playing with your backs to the wall in May, how strong could you be in August? Or even October? These Giants would love to find out.
Phil Rogers is a columnist for MLB.com. This story was not subject to the approval of Major League Baseball or its clubs.