Mercer day to day with right hand discomfort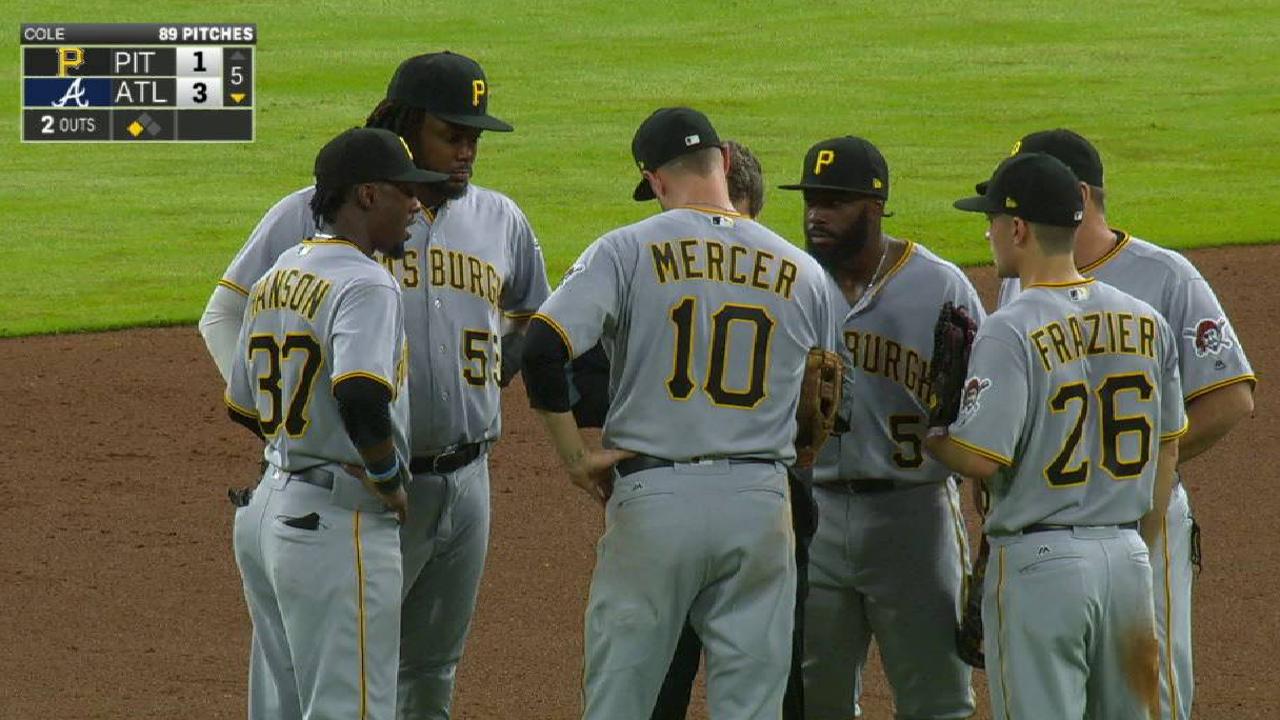 ATLANTA -- Pirates shortstop Jordy Mercer was removed during the seventh inning of the Pirates' 5-2 loss to the Braves on Monday night due to right hand discomfort. Mercer's status is day to day, the club announced.
Mercer sustained the injury while starting a double play in the fifth inning. Matt Kemp hit a hard-hopping ground ball that struck Mercer on the lower palm of his throwing hand, near his wrist. Mercer knocked the ball down, scooped it up in his right hand and threw to second baseman Alen Hanson, who turned the double play.
"Didn't feel too good. I just remember knocking it down and getting a double play, though," Mercer said, smiling. "That's all I remember. It's good, though. Just sore."
Mercer said his hand was "more bruised than anything," and the Pirates will re-evaluate him before Tuesday's game at SunTrust Park. He had the area wrapped after Monday's game.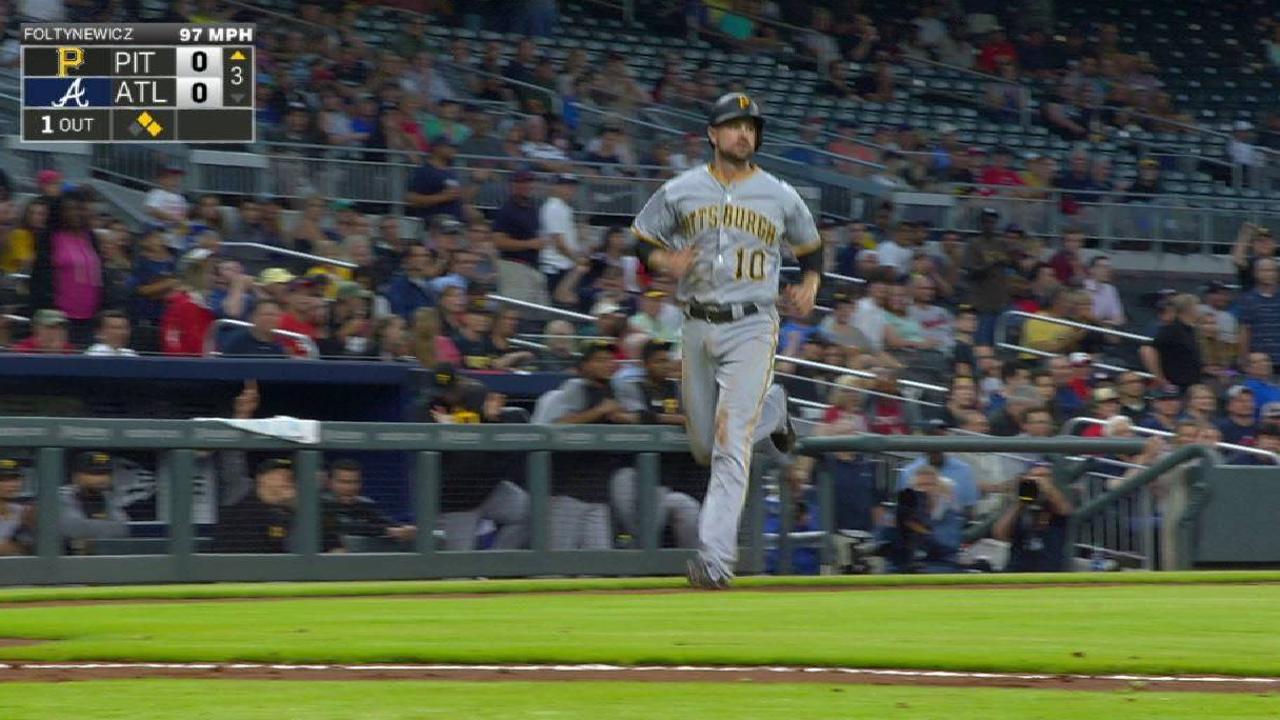 Mercer was clearly uncomfortable after the play. Head athletic trainer Todd Tomczyk came out of the dugout to check on Mercer, who remained in the game and struck out against reliever Jason Motte in the sixth.
"Squared me up pretty good in the hand/wrist area. Just bruised up and got stiff on me pretty quick," Mercer said. "I felt it when I swung a little, but as the game went on, my range of motion started going down a bit and then it just got stiff. Precautionary reasons.
"If it gets worse, we'll do something."
Gift Ngoepe replaced Mercer at shortstop and went 0-for-1 at the plate. Mercer has started 42 of the Pirates' first 45 games this season, all of them at shortstop. Mercer is batting .213/.323/.277 with two homers and 11 RBIs on the season.
Adam Berry has covered the Pirates for MLB.com since 2015. Follow him on Twitter and Facebook, read his blog and listen to his podcast. This story was not subject to the approval of Major League Baseball or its clubs.