Giants giving Span rest for ailing thumb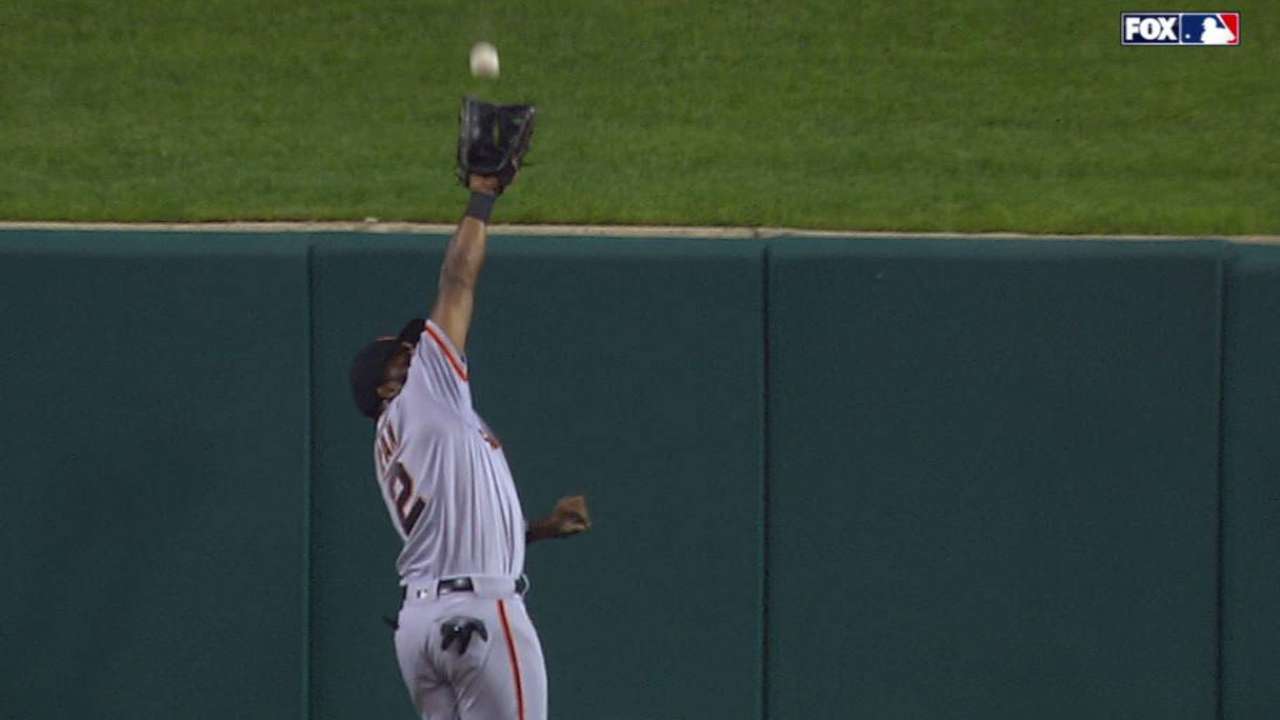 CHICAGO -- Center fielder Denard Span is expected to miss at least a couple of games with discomfort and inflammation in his left thumb.
Span said the ailment resulted from being frequently jammed by inside pitches that he hit awkwardly or fouled off.
"I've been dealing with it for about a week," said Span, who entered Monday batting .258 in 23 games, including .326 (14-for-43) with a double, triple, two home runs and six RBIs in his past nine games.
Span had not undergone X-rays before speaking to reporters on Monday. But the Giants already determined that he wasn't completely healthy. As Span related, hitting coach Hensley Meulens noticed that his hand was coming off the bat prematurely as he swung during Sunday's game at St. Louis.
Span already has spent time on the disabled list with a sternoclavicular joint sprain from crashing into an outfield wall. The leadoff hitter missed 17 games with that injury.
"If it ain't one thing, it's another," Span said.
Tomlinson tries again in OF
Hopeful of developing Kelby Tomlinson into a "super-utility" type of player, the Giants stationed him in center field during Triple-A Sacramento's past two games. Tomlinson, who turns 27 on June 16, has displayed expertise at all infield positions except for first base.
The Giants considered giving Tomlinson more chances to play outfield a couple of years ago but decided that learning to master infield spots presented him with plenty of responsibility. He did start twice in left field in 2016 and logged three games as a reserve outfielder during a 15-game stint with the Giants this year.
Chris Haft has covered the Giants since 2005, and for MLB.com since 2007. Follow him on Twitter at @sfgiantsbeat and listen to his podcast. This story was not subject to the approval of Major League Baseball or its clubs.