Teheran working to solve SunTrust woes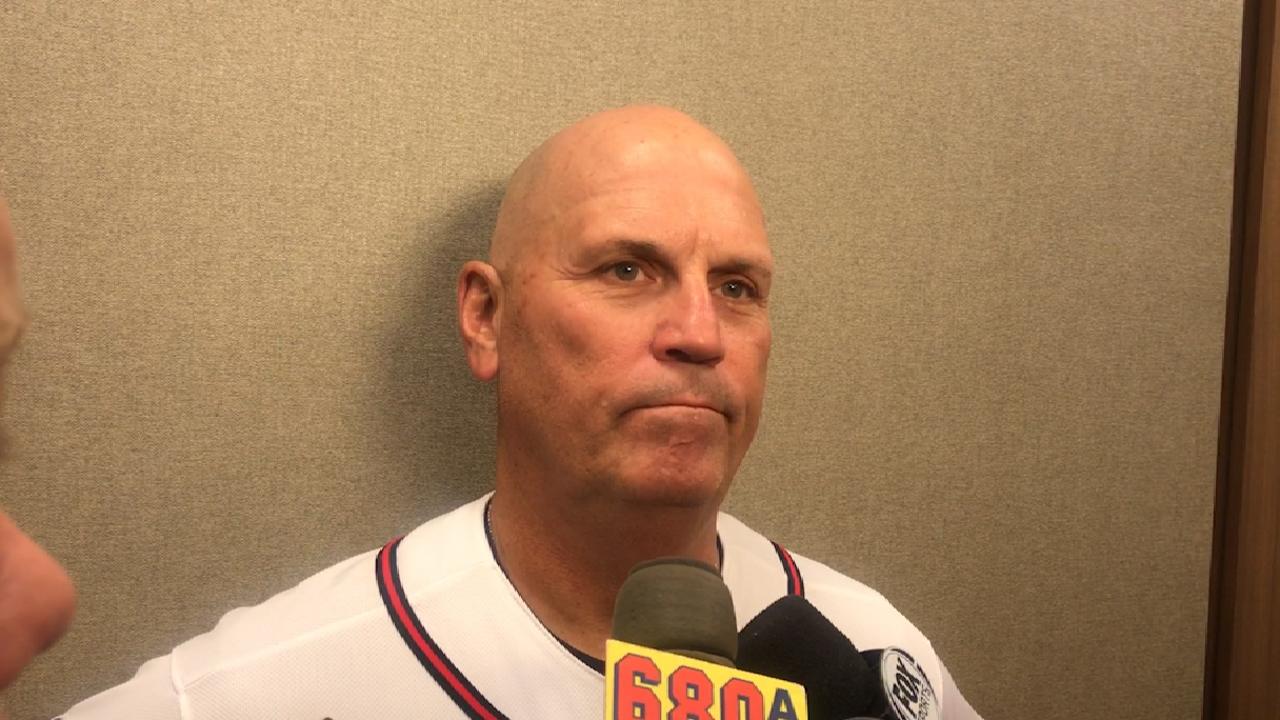 ATLANTA -- Instead of completing his normal side session in the bullpen Sunday morning, Julio Teheran took advantage of a chance to find comfort with the SunTrust Park mound, upon which he has routinely encountered frustration this year.
"I think every stadium is different and every mound is different," Teheran said. "I've just got to get used to it. It feels a little different because I've never pitched here before. But it's normal. I don't think it's anything that we need to [worry] about."
Unfortunately for the Braves, they have had no choice but to worry, as Teheran has produced a 10.50 ERA while allowing opponents a .337 batting average and .425 on-base percentage through his first five home starts. Each of the eight home runs he has surrendered have been hit at SunTrust Park, although at least six of those would fall in the no-doubter category at most ballparks.
Making these results even more baffling and frustrating for Teheran is the fact he has posted a .071 ERA while limiting opponents to a .195 batting average and .273 OBP in four road starts.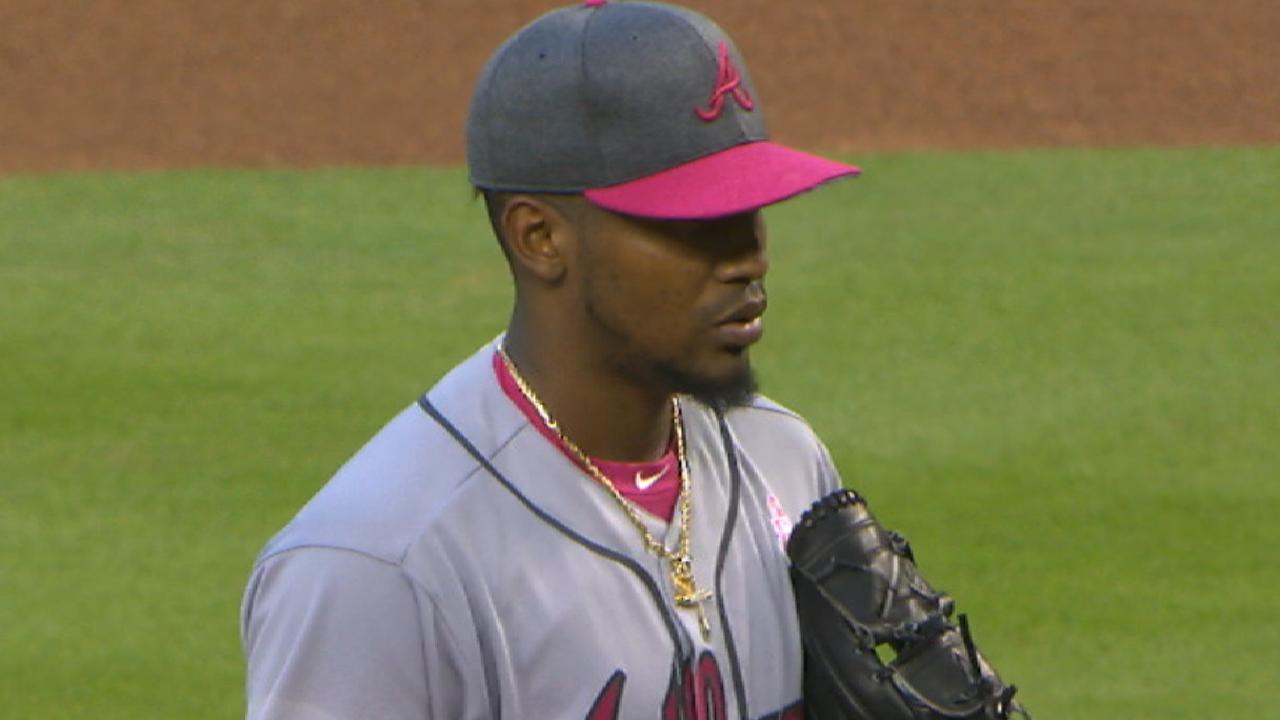 "I've pitched in Colorado and Cincinnati [in previous seasons], where the ball flies, but I don't have that on my mind," Teheran said. "I just think whenever you make your pitches, you're going to be fine. It doesn't have to do with the stadium or something."
Through SunTrust Park's first month of existence, the wind patterns have seemingly aided balls hit to center field and right field. But before the start of this homestand, Braves pitching coach Chuck Hernandez held a meeting, during which he told his pitchers that instead of focusing on the elements at SunTrust Park, they needed to focus on making any necessary adjustments to pitch effectively in their home park.
Teheran will attempt to halt his home woes when he starts Wednesday against the Pirates. He was originally slated to start Tuesday, but the Braves opted to move knuckleballer R.A. Dickey up a day to pitch on short rest.
This rotation alteration was made to place Dickey's turn between those made by Mike Foltynewicz and Teheran, who possess similar tendencies on the mound.
Loney released
Immediately after learning Freddie Freeman would miss at least 10 weeks with a fractured left wrist, the Braves signed James Loney to a Minor League deal on Thursday. But at the same time, they continued their pursuit of a better replacement, and they found one Saturday, acquiring Matt Adams from the Cardinals.
With Adams in place and no clear opportunity for him to quickly be promoted to Atlanta, Loney requested and received his release from Triple-A Gwinnett on Monday. The 33-year-old veteran was released from Minor League deals with the Rangers and Tigers earlier this year.
Mark Bowman has covered the Braves for MLB.com since 2001. This story was not subject to the approval of Major League Baseball or its clubs.