Rodriguez thankful for Bucs' timely support
Braves utility man appreciates Pirates' concern following car crash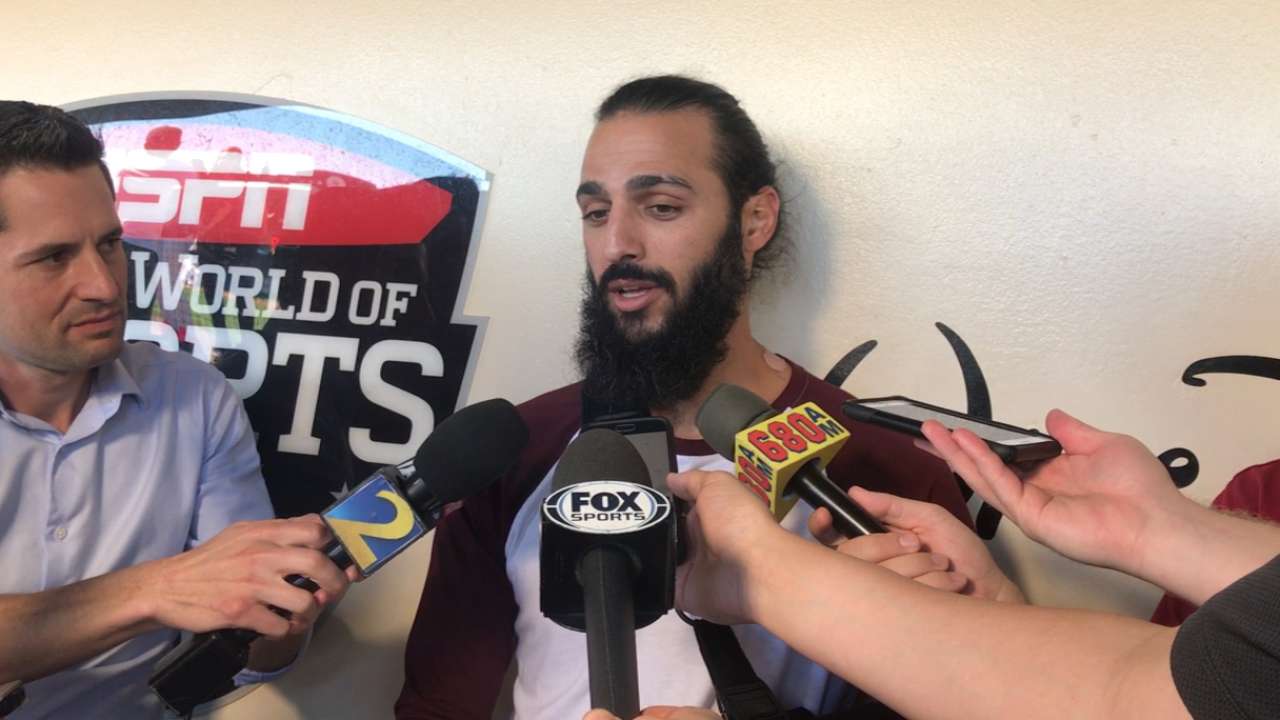 ATLANTA -- When Sean Rodriguez had surgery to repair a torn left rotator cuff on Feb. 14 following a fatal car crash in Miami, the Braves initially projected the Pirates' former super-utility man would miss the entire season.
Rodriguez had other plans, which is why he's showing up to work -- physical therapy, in this case -- every day at SunTrust Park and is already, by his estimate, ahead of schedule.
"They're expecting me to be out the whole year, and I'm not," Rodriguez said Monday in the Braves' clubhouse. "I told them that from Day One, 'I'm going to be back. Don't count me out just yet.'"
Rodriguez signed a two-year, $11.5 million deal with Atlanta after spending two seasons with the Pirates. He said he and his wife, Giselle, have received and appreciated countless messages of support from his Pittsburgh teammates, their wives and Pirates fans.
Rodriguez, Giselle and two of the couple's four children were in a black SUV when they were struck by a stolen police cruiser on Jan. 28; the man who stole the vehicle suffered fatal injuries. While Rodriguez suffered a shoulder injury in the accident, Giselle sustained a broken femur, a fractured tibial plateau, a fractured wrist and three broken ribs.
"She's a true soldier. Not fazed by it at all," Rodriguez said. "Basically, she took the beating for the family. She took one for the team. ... We're alive. That's all that matters."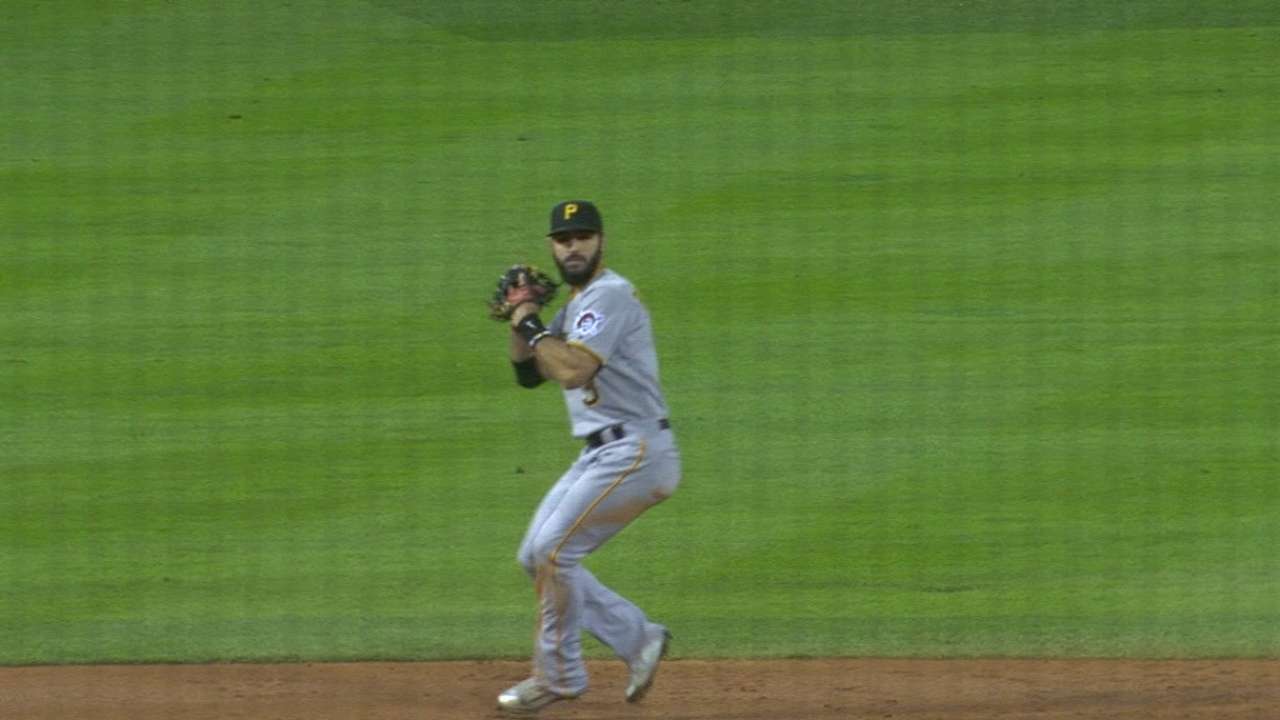 Rodriguez, still sporting the full beard and long hair he grew with the Pirates, remained in contact with Pittsburgh before signing with Atlanta. General manager Neal Huntington said last month the Pirates hoped to re-sign Rodriguez but couldn't match the opportunity offered by the Braves.
"They were definitely there. I felt like on my end, I did everything I could to basically give Neal every opportunity to match whatever was out there," Rodriguez said. "I don't know what the team budget was like, what the cap was or what they wanted to stay around. I felt like me and my agent did what I told Neal I would do.
"Going into the offseason, me and my wife talked about it. Yeah, we definitely would love to go back to Pittsburgh. That's not something I had experienced previously in parts of eight or nine seasons in the big leagues. It was pretty amazing."
After the accident, Rodriguez said he received "through-the-roof support" from the Pirates. He remains in contact with a number of his former teammates, exchanging frequent text messages, and feels now as if he spent far more than two years in black and gold.
"It's done so much for my career. Two years, and I consider it more than that," he added. "Built up beyond as a better baseball player, as a better man, spiritually, emotionally, all of the above."
The time in Pittsburgh was also good for Rodriguez's career. He showcased his defensive versatility, playing everywhere but pitcher and catcher, and hit a career-best .270/.349/.510 with 18 homers and 56 RBIs last season. Rodriguez played on a nearly daily basis last September and thrived, sending him into free agency on a high note.
"I don't think Neal and Clint heard enough appreciation from me. I just kept pelting them with it," Rodriguez said. "I was blessed that when it presented itself, they said, here you go. It worked out. It's a blessing."
Adam Berry has covered the Pirates for MLB.com since 2015. Follow him on Twitter and Facebook, read his blog and listen to his podcast. This story was not subject to the approval of Major League Baseball or its clubs.