Inbox: How will returning players impact Taylor?
Beat reporter Ken Gurnick fields Dodgers fans' questions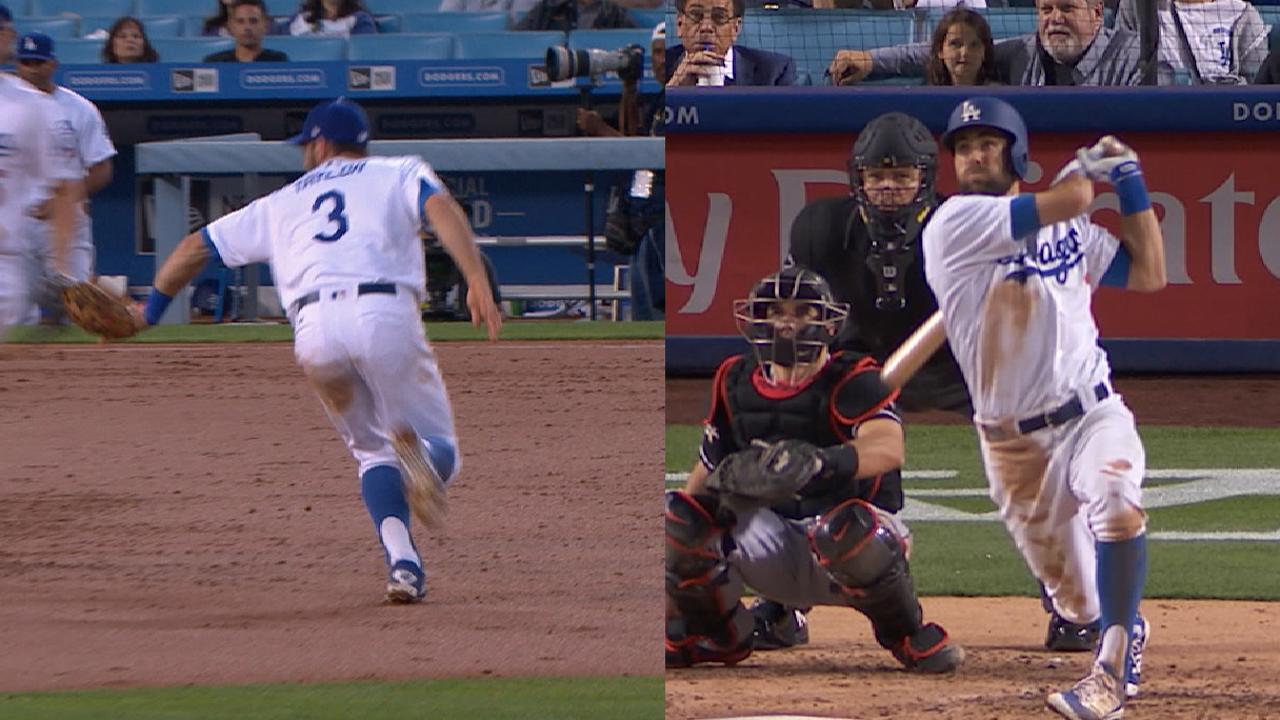 What will the Dodgers do with Chris Taylor once Logan Forsythe and Justin Turner are back from the DL?
-- @richardjr84
If Taylor continues his productivity, he could be rotated in to give extra rest to Turner at third base and Forsythe at second base. Turner has a history of knee injuries and now a second hamstring problem. Forsythe has had repeated foot issues and is coming back from a hamstring injury. When Turner's performance deserved more than part-time status, the Dodgers made him an everyday player. If Taylor is the next Turner, he'll play.
What does Julio Urias need to work on in Oklahoma City?
-- @ssfmike650
• Submit a question to the Dodgers Inbox
The short answer is throw strikes. The biggest difference from last year is that he's walking more batters and striking out fewer. We can speculate on the cause. Maybe it's because he's only 20 years old. Maybe it's because management turned him into an experiment by slowing him down late in Spring Training and speeding him up in April, with poor results. Being only 20 with an unproven training regimen was a risky combination, but it doesn't mean he can't regroup, as the talent is obviously there, and he seems healthy, judging by the velocity.
Are there still trade talk/rumors regarding Ryan Braun?
-- @WriteRobWrite
Mostly, it seems, from Milwaukee. There is a faction of the Dodgers' front office that would choose Braun and his big contract over Yasiel Puig. But there's also a faction that doesn't want to deal with Braun's well-documented past. The preferred solution to the Dodgers' lack of right-handed production is Puig returning to his rookie form. Although Puig is showing more power, his body still doesn't move with the explosiveness he showed in those early seasons.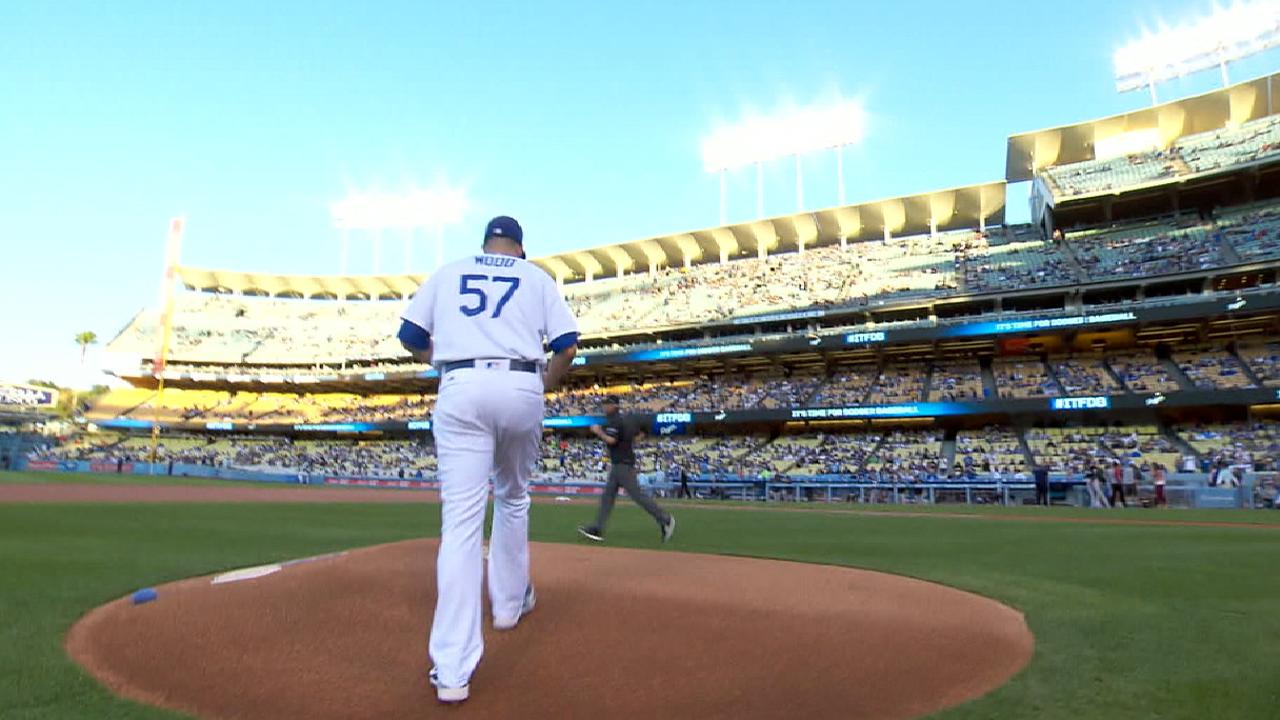 Any hope for Trayce Thompson to come back to the team?
-- @jamiSanders16
There are finally some promising signs coming from Oklahoma City, where Thompson is awakening from a start so horrendous that he had to get hot to raise his average to .150. The club hopes he's a victim of rustiness from last year's back injury, which turned out to be more serious than originally believed. Thompson's disappointing play, however, has provided opportunity for Brett Eibner, who has showed off his prodigious power and ability to play all three outfield positions.
Ken, aside from injuries, what do you see being the starting rotation moving forward? Or do you think they will continue to cycle with seven guys?
-- @NTucc
This club likes to manage its roster as if most of the parts are interchangeable, so I would expect the shuffle to continue, and not just with the brittle starting rotation.
Alex Wood -- ASG material or nah?
-- @captainsuburbia
It's hard to argue against him. But he's overshadowed on a staff that already has All-Star-caliber pitchers Clayton Kershaw and Kenley Jansen, so he might have trouble getting enough support, even among peers. But considering he's coming off surgery, and considering that he stepped up in the absence of Rich Hill, Scott Kazmir, Brock Stewart, etc., he ranks with Cody Bellinger as the most critical surprises of the season so far.
Can Kershaw opt out of his contract after this season? If so, do you believe he will opt out?
-- @76Gibson2010
Kershaw can opt out after 2018, not '17. If the Dodgers want to keep him, they should work out an extension during the upcoming offseason, when they can negotiate with him exclusively. They had that opportunity with Zack Greinke, chose not to, then lost him in a bidding war that escalated way above what he would have signed for a year earlier. If the Dodgers and Kershaw don't work out a deal before next season starts, don't expect one.
Ken Gurnick has covered the Dodgers for MLB.com since 2001. This story was not subject to the approval of Major League Baseball or its clubs.