Rack 'em up: Parker piling up strikeouts
Journeyman reliever has found groove with offspeed pitches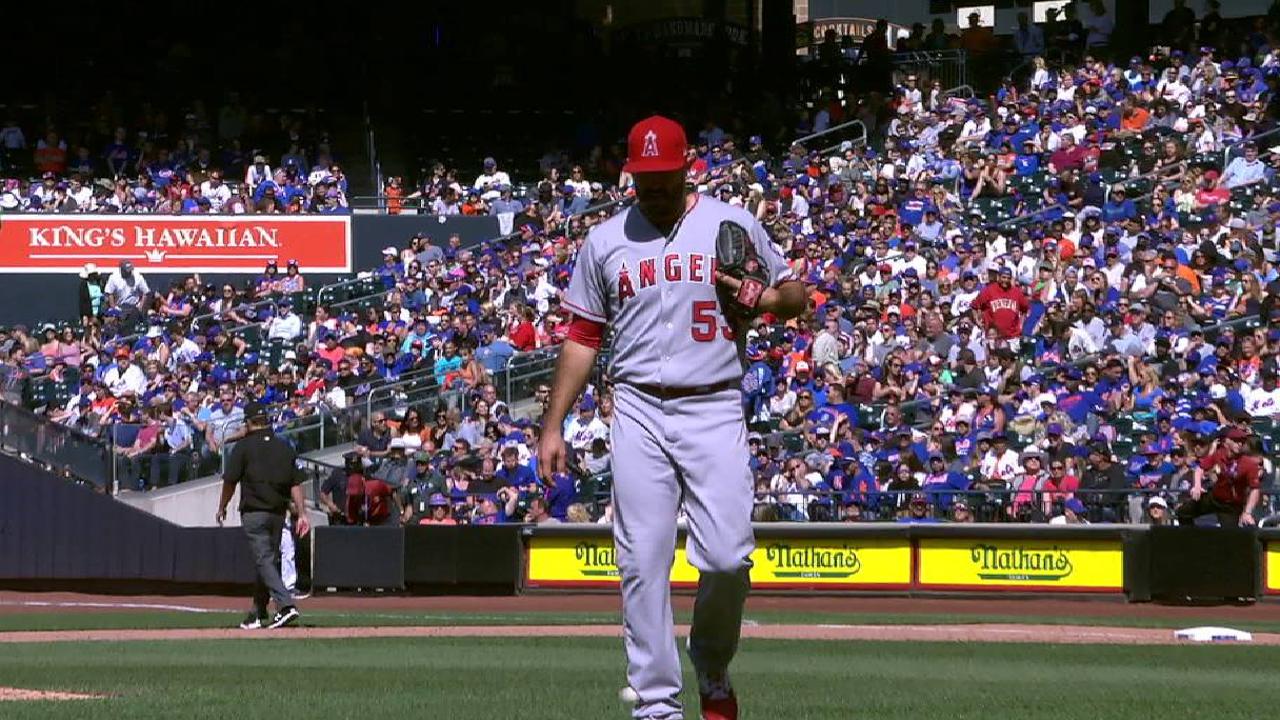 Blake Parker is feeling comfortable with his pitches, and that's bad news for the rest of the American League West.
The sidelining of Huston Street and Cam Bedrosian has forced the rest of the Angels' bullpen to step up, and Parker has responded in kind. The right-hander who finished Spring Training with strikeouts of 17 of his last 18 batters faced has carried that dominant form right into the games that count, punching out 37.7 percent of opposing hitters this season. Among pitchers with at least 20 innings on their resume, only the Chris Devenski, Corey Knebel and Chris Sale have posted higher strikeout rates.
"He's got a live fastball," said Angels manager Mike Scioscia, "and he's got a couple different ways that he can finish hitters off."
For Parker, it all starts with a firm, mid-90s fastball. The righty called it the "hardest pitch to hit in baseball" when he can locate it down and away, and while he won't always start at-bats with his heater, it sets the basis for one of the Majors' nastier combinations of wipeout offspeed pitches -- a mid-80s splitter and high-70s curveball.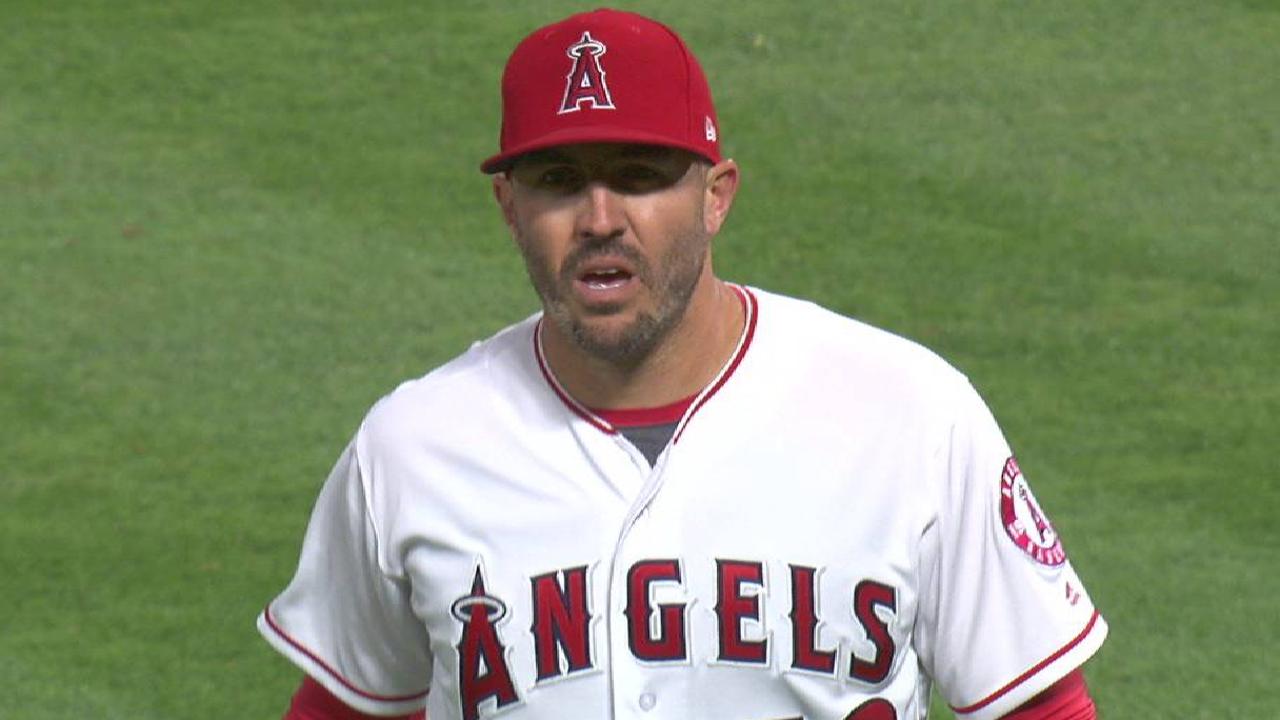 "Guys with good angles drive the ball down," said Parker on Sunday after striking out three of the five batters he faced in the Halos' 12-5 victory over the Mets. "It all works off that fastball. If I can get that downhill angle, and then my split and my curve are coming from the same angle, that's what I've been working on every day."
When Parker talks about "angle" he's referring to his release point, which serves as his point of deception to his opponents. Here's where his trio of pitch types have been coming to hitters from, with his fastball staying straight, his splitter dropping off the table and his curve looping down vertically and horizonotally -- all at three different speeds.
That's a lot to handle for hitters who already have just hundredths of seconds in which to react, and the proof is in their numbers against Parker. Opponents have hit just .235 in 34 at-bats ending with his splitter and curve, striking out 16 times and mustering only three extra-base hits. Parker's most devastating pitch so far has been that splitter, which he used to strike out all three batters in the seventh inning Sunday at Citi Field. According to Statcast™, the righty is currently featuring the lowest spin rate on his splitter of any pitcher who's thrown the pitch at least 50 times, and that low spin tends to leave hitters flailing as it dives downward. Entering Monday, Parker had tallied a swinging strike on nearly 27 percent of the splitters he had thrown, good for the third-highest rate out of that same group of splitter-throwers.
"The more that I keep the ball out on my fingertips and leave some space between the ball and my hand, it really feels like I can whip it like my fastball," Parker says of his splitter grip. "But I don't have the same velocity behind it and that helps it drop off the table. I have success with it when I'm throwing it from a strike to a ball with that downhill plane."
Parker's strikeout run at the end of March was a neat story amid the doldrums of the last two weeks of Spring Training. But two months into the season, it's clear that the swing-and-miss stuff for Parker is here to stay. Now pitching for his fourth team in five seasons, the journeyman reliever is becoming a real weapon in the Angels' bullpen.
"It's not necessarily that I'm going up there with the mindset of striking everyone out," said Parker. "It's more about making quality pitches and getting ahead. But then when I get to two strikes, I'm going for it."
Matt Kelly is a reporter for MLB.com based in New York. Follow him on Twitter at @mattkellyMLB. This story was not subject to the approval of Major League Baseball or its clubs.