Salvy on Target with 3 HRs in doubleheader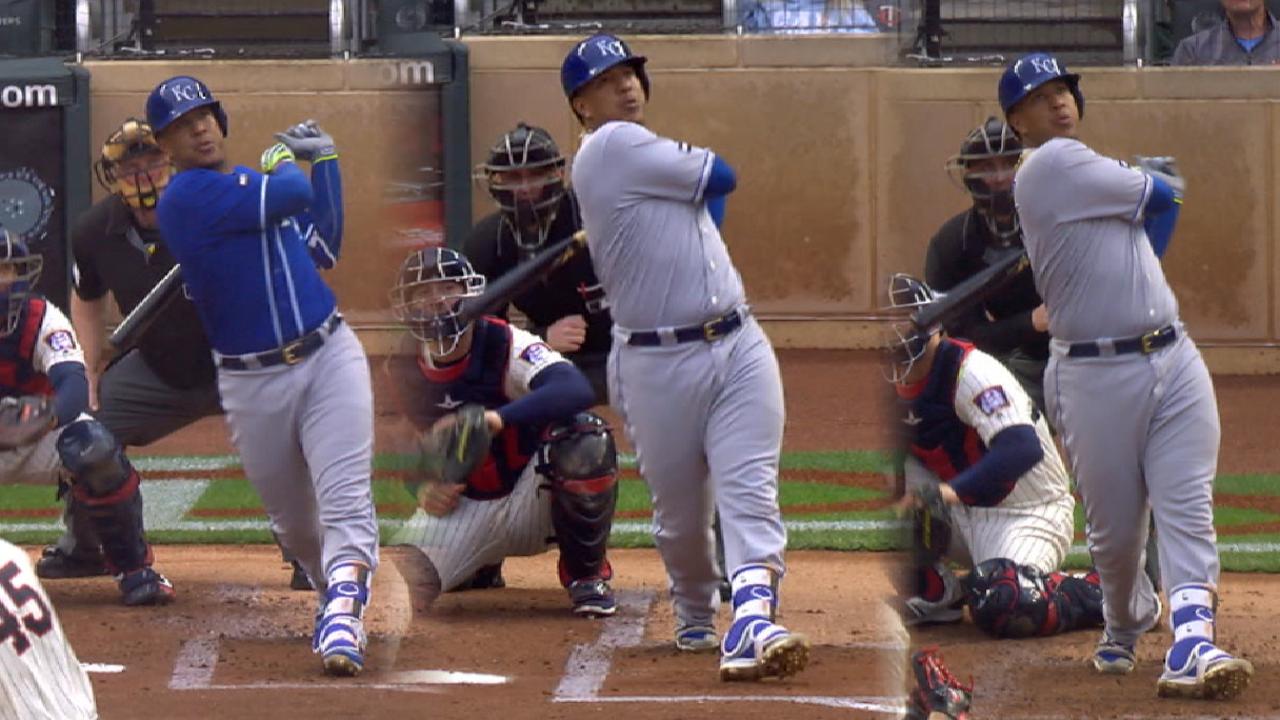 MINNEAPOLIS -- It has gotten to the point that Salvador Perez may actually want to play all his games at Target Field.
Perez clubbed three home runs in Sunday's doubleheader split against the Twins, including two in an 8-4 loss in Game 2. The trio of homers tied Bill Pecota for a franchise record in a twin bill. And his 13 career homers at Target Field is the second most by an opponent, behind Toronto's Jose Bautista 14 blasts.
"I like playing here," Perez said. "Everywhere I go, I try to do the best I can to help my team win. It's a good place for me, Minnesota."
• Cast your Esurance All-Star ballot for Perez and other #ASGWorthy players
In Game 1, Perez gifted Kansas City an early advantage with a two-run jack to left off a knuckle curve from Minnesota's Phil Hughes. According to Statcast™, the ball traveled an estimated 422 feet with an exit velocity of 106.3 mph. In addition, it also tied Mike Macfarlane for most homers (93) in club history by a catcher.
As a team, the Royals recorded three more blasts in the 6-4 victory. Perez then had little time to look over the scouting report of Twins rookie lefty Adalberto Mejia for the nightcap.
But it wouldn't matter. Perez lifted a 1-1 changeup over the left field wall in the first inning to give Kansas City a brief 2-0 lead, before dropping the finale.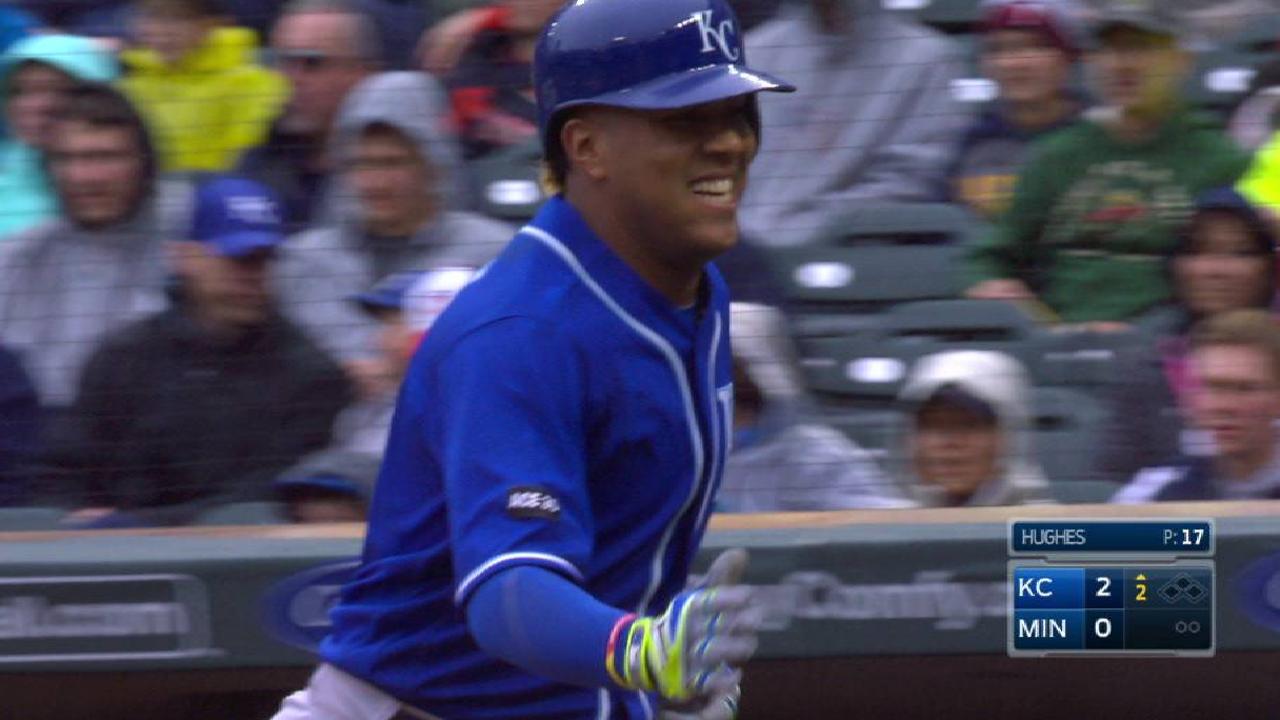 "I didn't know [Mejia], I have never faced him," Perez said. "I watched a couple videos and looked for a part of the plate, and hit two pretty good. He has pretty good stuff."
Perez took Mejia deep again to lead off the fourth, depositing a 1-1 fastball into the seats in left-center field. The ball traveled an estimated 409 feet with an exit velocity of 111.3 mph, per Statcast™, and Perez matched Pecota's 28-year-old record.
Perez came up just short of an extra-base hit in the sixth, as Max Kepler made a running grab to rob Perez. According to Statcast™, the ball had an 88 percent hit probability.
"I thought he swung the bat extremely well," Kansas City manager Ned Yost said. "A couple homers, three on the day, and another line drive that Kepler made a great play on. He's swinging the bat really well."
Regardless, it appears Perez is swinging the bat as well as he can at just the right time, as the Royals continue a critical road trip against the Yankees and the Indians.
Shane Jackson is a reporter for MLB.com based in Minneapolis. This story was not subject to the approval of Major League Baseball or its clubs.