Mariners look forward to Cano's return
Slugger expected back in DC opener; Cruz to play right field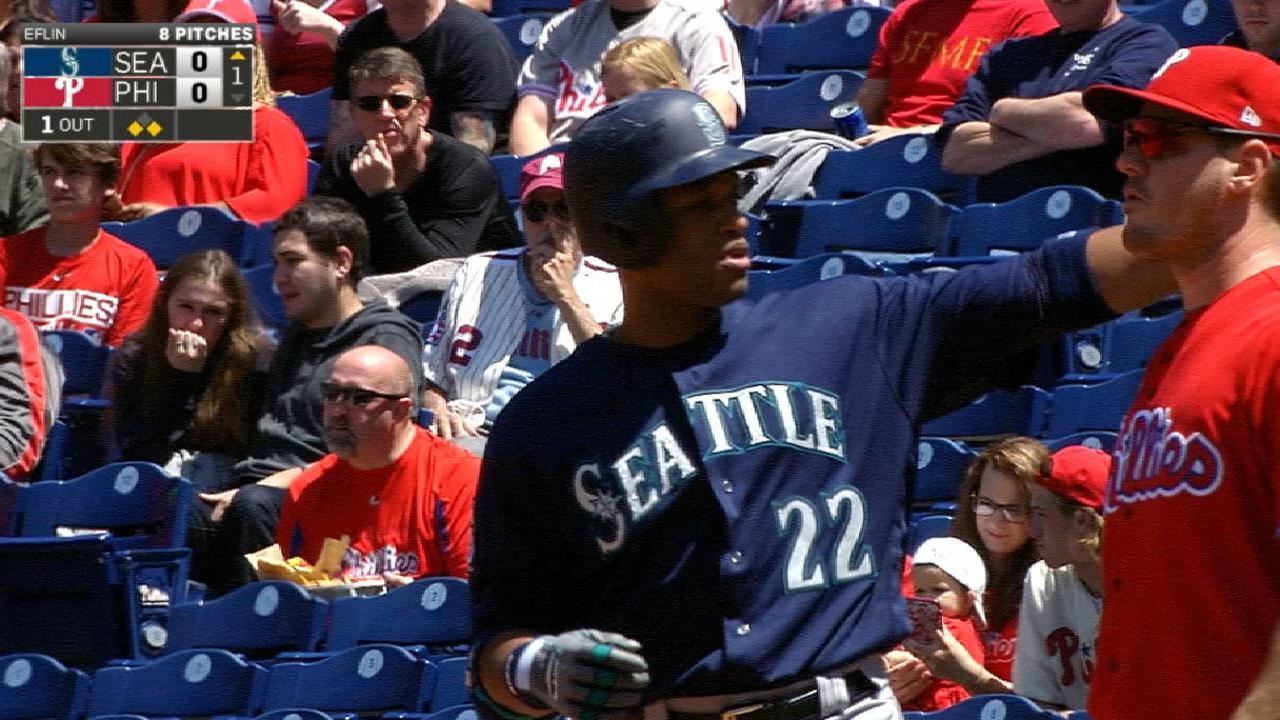 SEATTLE -- For all the justified concern over the state of the Mariners' injury-riddled rotation, it's not just pitching that is troubling the struggling club as it heads out on a tough eight-game road trip after an 8-1 loss to the White Sox on Sunday.
Since Robinson Cano was sidelined with a strained right quad muscle, the Mariners have scored just 30 runs in 11 games while hitting .203. Combined with a pitching staff whose ERA has fallen to the worst in the American League at 4.86, that's a rough recipe.
But the club will get Cano back Tuesday to open the road trip against the Nationals in Washington, D.C., and that is reason for optimism.
"A couple guys have cooled off and I think we see the impact Robbie has on our offense," manager Scott Servais said. "It allows other guys to be in the right spots and we just haven't generated much. There hasn't been much traffic on the bases. It's been a struggle.
"We had the leadoff guy on base [five of the first six innings Sunday] and it's a double-play ball and we just couldn't get much going there or any rhythm to our lineup. But putting the big guy back in there in the three-hole will certainly help."
Nelson Cruz, whose solo homer provided the lone offense Sunday, will welcome back the man who hits in front of him in the lineup.
"It looks like a different team when he's out," Cruz said. "It'll be nice to have him back."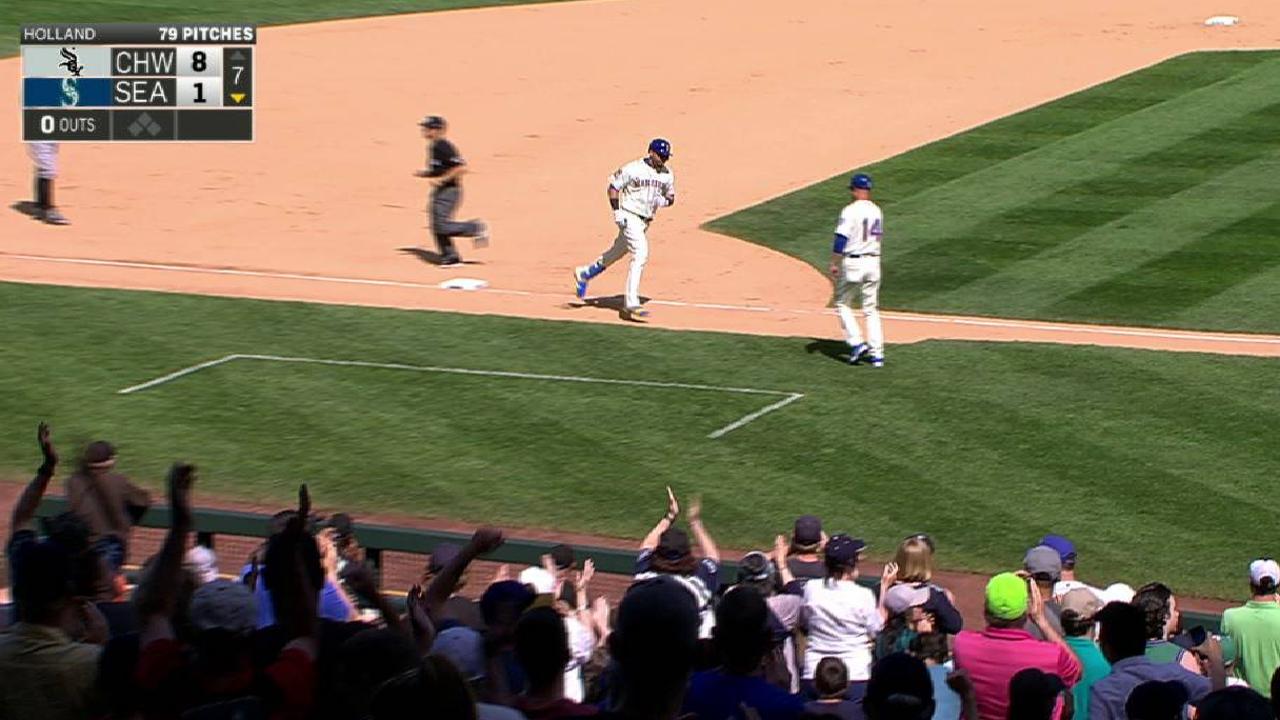 With no designated hitter in the National League park, Cruz will be in the lineup Tuesday in right field for the first time this season. He sat out two games in Philadelphia on the last trip rather than test a sore right hamstring in the field, but is healthy enough now to get the call.
"We definitely need him out there," Servais said. "We'll play him the first night and see how it goes. I don't know if we'll play him all three, but maybe two of three. We need his bat, no doubt. He's a huge part of our offense and he's looking forward to getting out there."
The Mariners need as many hands on deck as possible as they face the Nationals and Rockies, the two top teams in the NL at this point, along with a trio of games at Fenway Park. It's no easy task with their top four starting pitchers on the disabled list and coming off three straight losses by a combined 26-3 margin.
"Guys are frustrated," Servais said. "They're disappointed. We know we're in a tough stretch right now. We just have to keep fighting and clawing and scratching and find a way. The last couple nights were disheartening. But we have an off-day tomorrow, we'll regroup, get Robbie back in the lineup and see if we can get our offense going and have our starting pitching keep us in games."
Greg Johns has covered the Mariners since 1997, and for MLB.com since 2011. Follow him on Twitter @GregJohnsMLB. This story was not subject to the approval of Major League Baseball or its clubs.