Sox offense roars back to life in 12-run outburst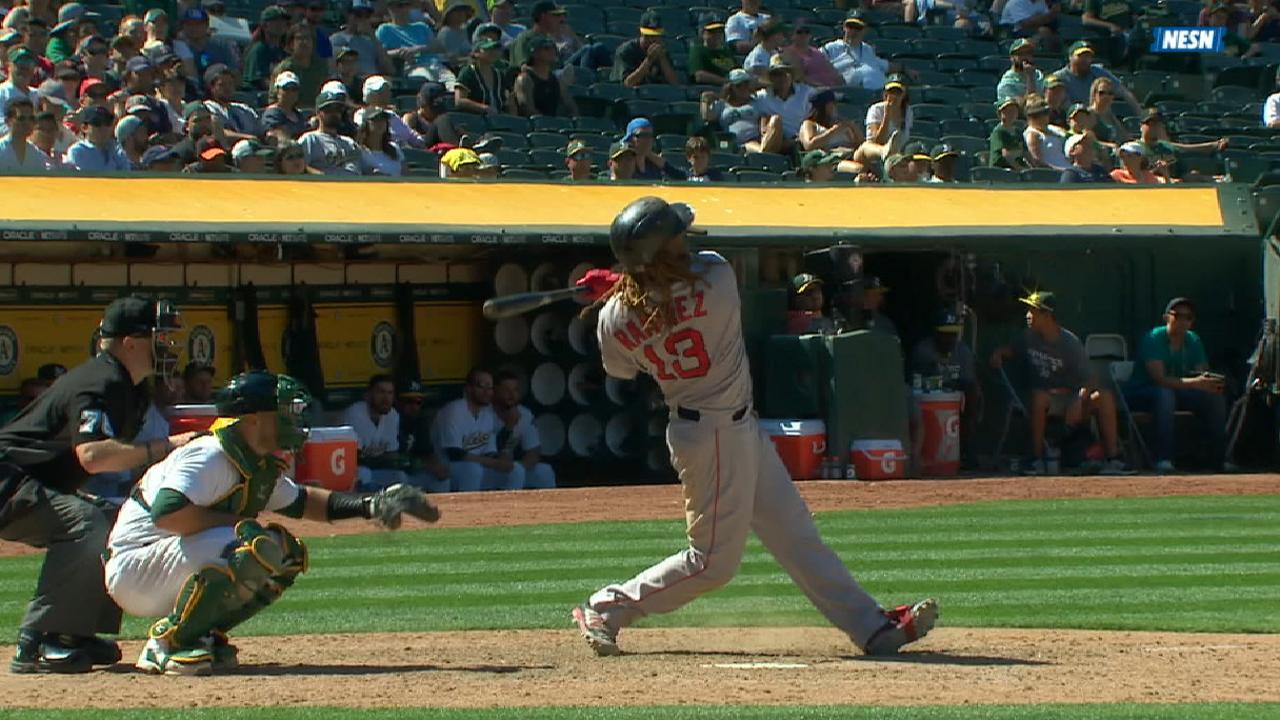 OAKLAND -- The sleepy bats of Boston finally woke up on Sunday, pacing the Red Sox to a 12-3 win over the A's that saved them from getting swept out of town.
After seeing his team limited to just eight runs through the first three losses of the series, Red Sox manager John Farrell was encouraged by his offense on getaway day.
"We had everybody get a hit today," Farrell said. "Any time you get a game where everyone is contributing, it's a widespread positive."
One player who might be upset to leave Oakland is slugging Boston first baseman Mitch Moreland, who belted a two-run homer in the sixth inning to stake his team to a three-run lead. The blast landed in the second deck down the right-field line, and marked Moreland's second-hardest hit homer (112.7 mph exit velocity) during the Statcast™ Era.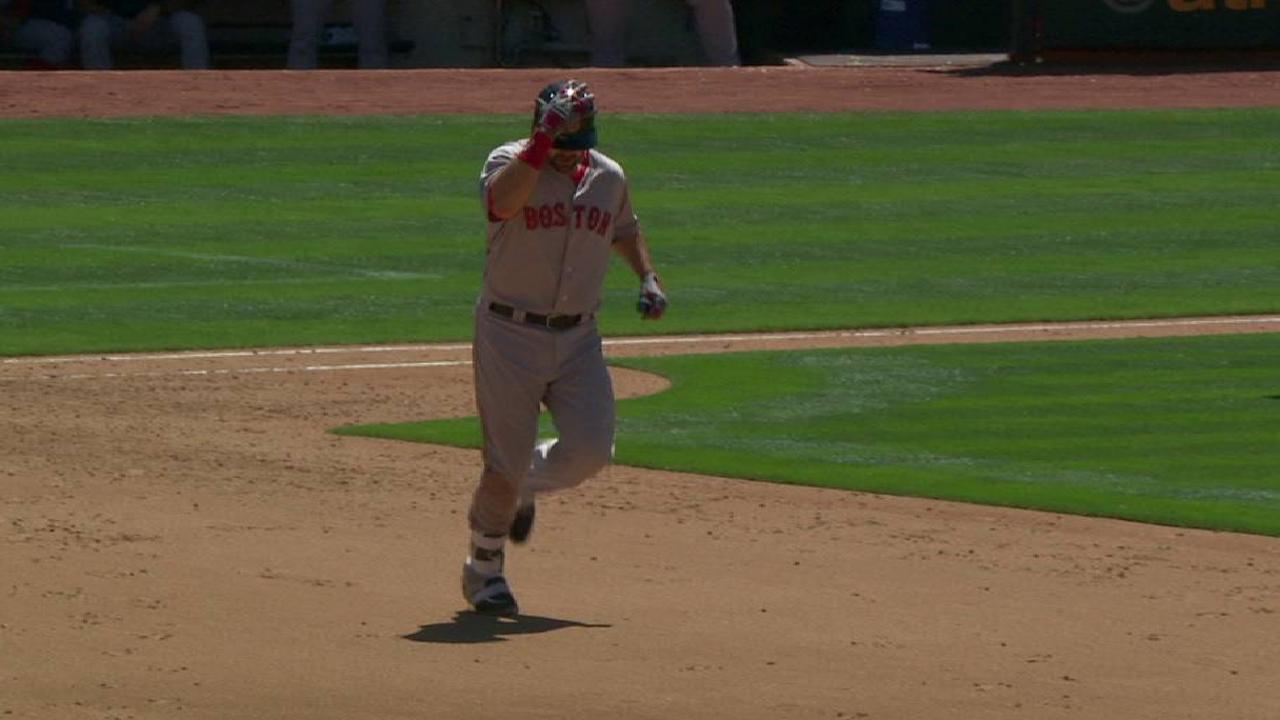 In a continuing trend, Moreland feasted on A's pitching this weekend. He hit a home run in each of the three contests he played, and has 12 dingers in 30 contests at the Coliseum since 2013.
So, what's his secret to success in Oakland?
"I really don't know," Moreland said. "If I did, I'd try to translate it to the other ones."
The Red Sox capitalized on a couple of defensive miscues by the A's in the top of the first to take an early two-run advantage. Though Oakland answered back with three runs, Boston took the lead for good with a pair of runs in the fifth. Mookie Betts delivered an RBI single, before coming around to score all the way from first base on a ground ball to shallow left-center field from Dustin Pedroia.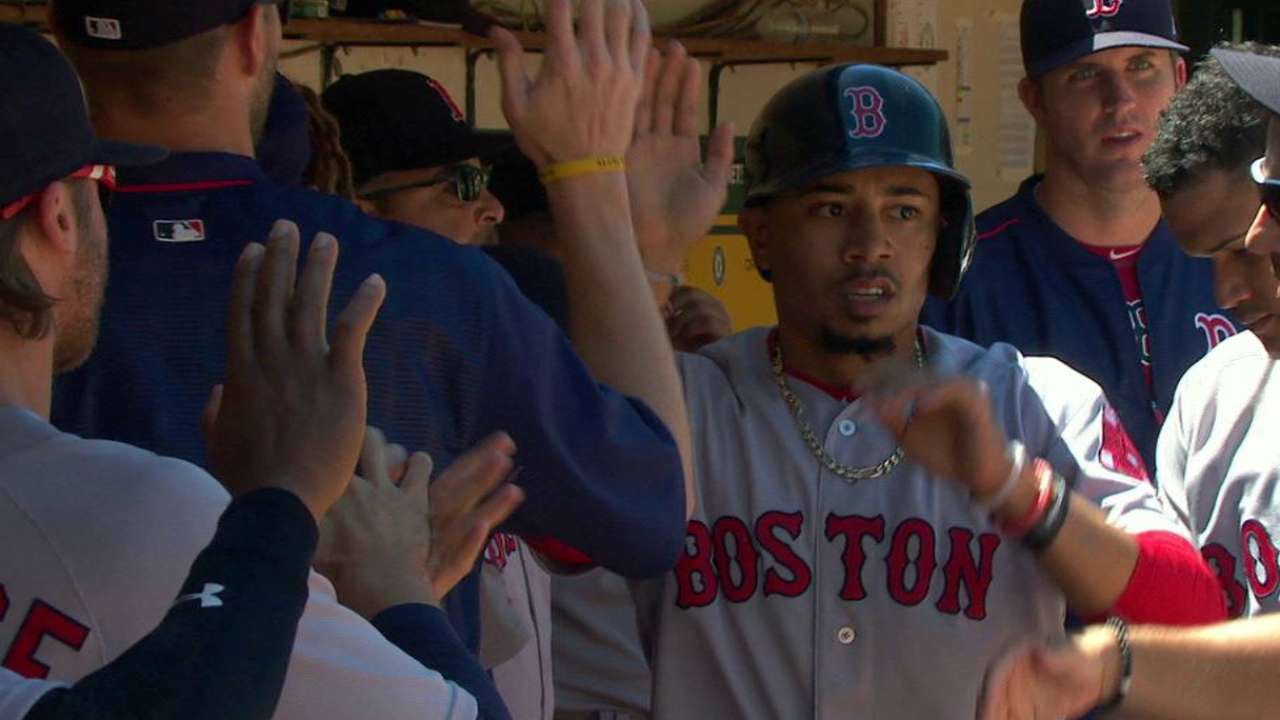 Boston tacked on another run in the eighth before breaking it wide open with five in the ninth, two runs scoring on a double from Hanley Ramirez. Sunday marked the first time since May 9 that the Red Sox scored more than six runs in a game.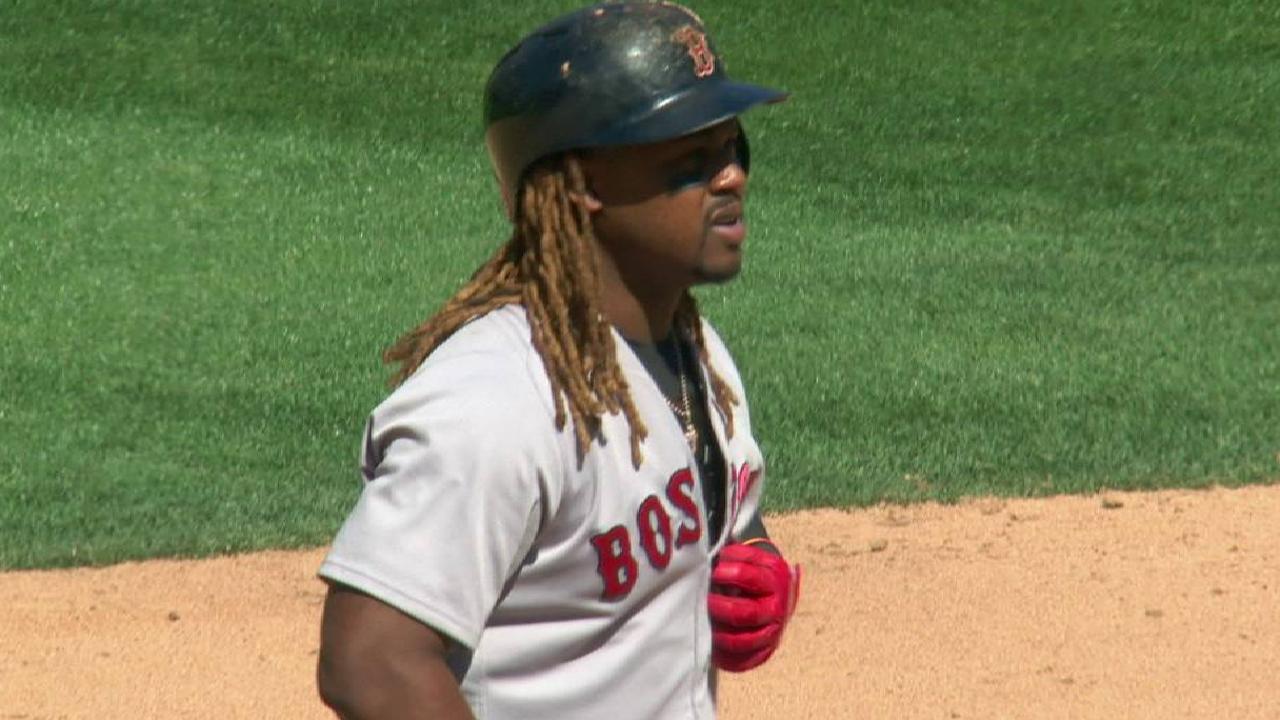 "We were timely, we were aggressive, we made it pay off," Farrell said.
Boston supplied plenty of run support for Eduardo Rodriguez, a rising star in Boston's rotation. The 24-year-old matched a career high with eight innings, giving up three runs on six hits and one walk while striking out eight.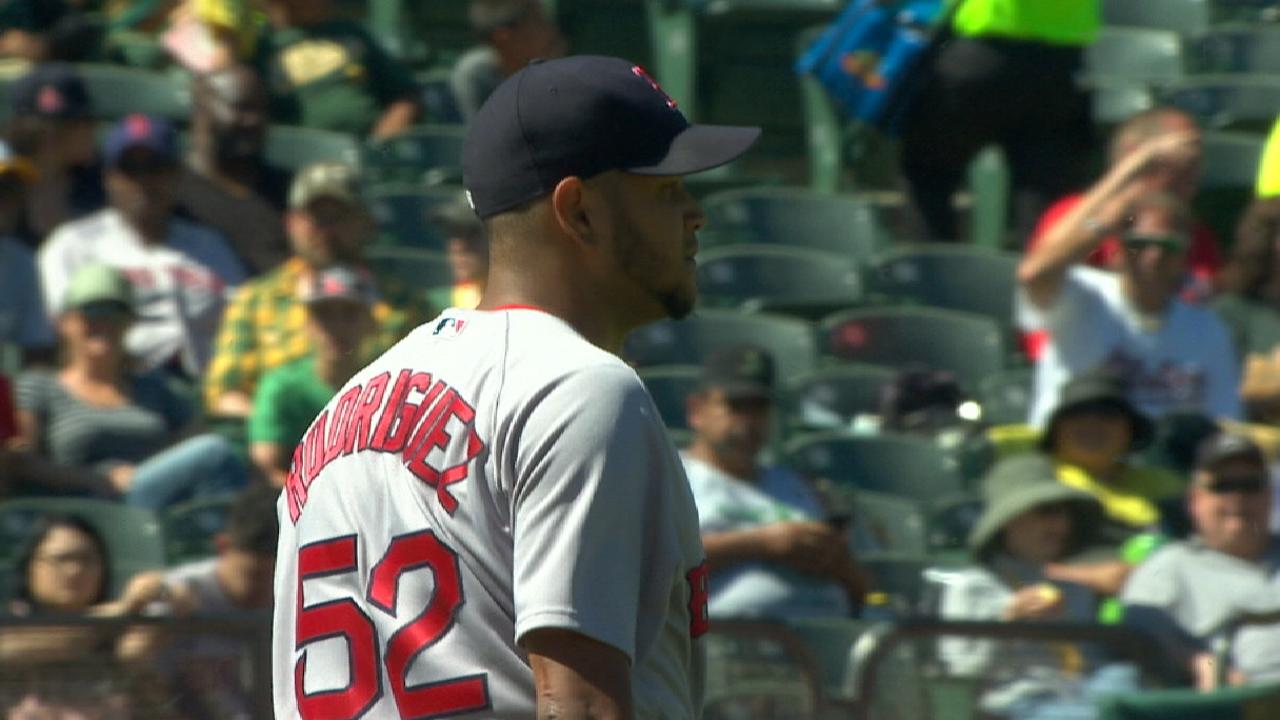 "We got [Rodriguez] a couple of runs early there," Moreland said. "He was able to be very efficient. Probably could have went back out in the ninth, easily. If it would have been a closer game I'm sure he would have been toeing it up in the ninth. He threw a great game. Really set the tone today."
Alex Espinoza is a contributor to MLB.com based in the Bay Area and covered the Red Sox on Sunday. This story was not subject to the approval of Major League Baseball or its clubs.