Statcast a valuable piece in Astros' toolbox
Director of baseball ops Taubman praises influx of data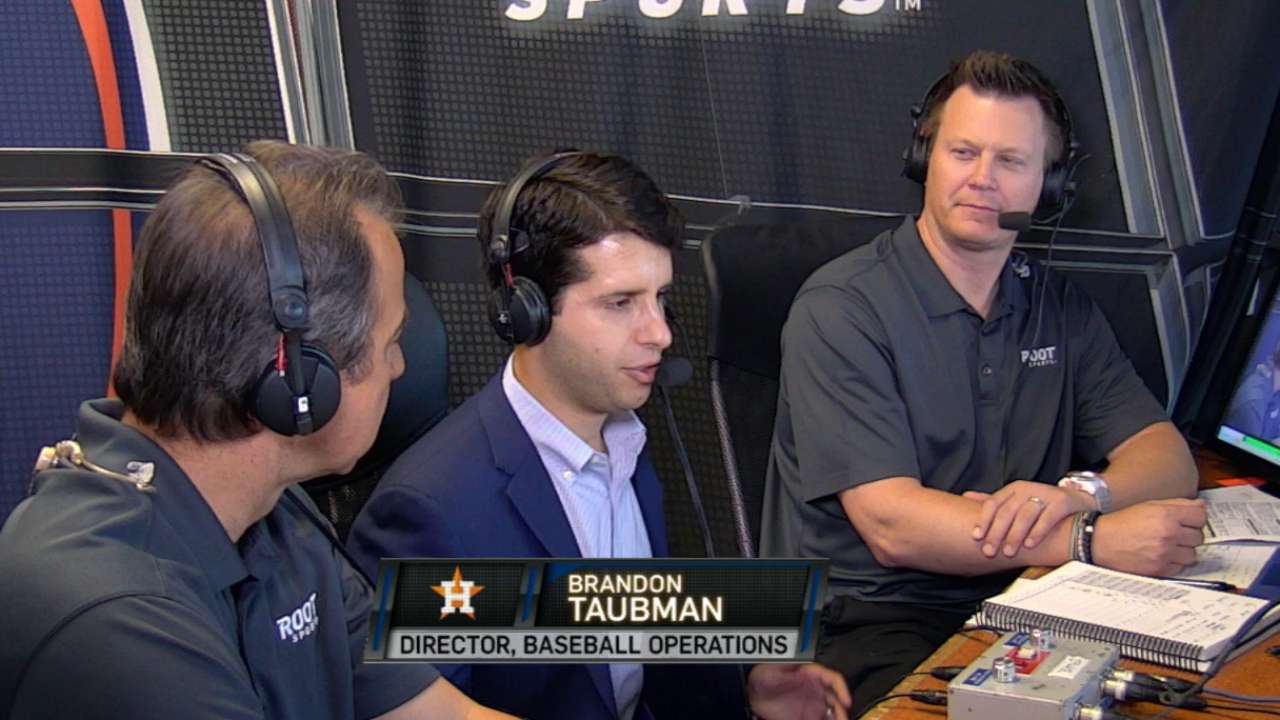 Major League Baseball's Statcast™ tracking system is changing how teams make their decisions, and the Astros are proof.
Houston's director of baseball operations, Brandon Taubman, joined the Astros' TV broadcast on Sunday to discuss the progression of the franchise and how the team will succeed in the future. Statcast™, he explained, is an important tool in that respect for the Astros, who have the Majors' best record at 29-15.
"You have a pitcher that throws the ball, a batter that swings the bat, and we can measure what happens with each and every pitch that's thrown," Taubman said. "I think the Statcast™ technology -- that I know our fans love -- has really changed our ability to do that, and that's because we get all sorts of cool information now."
On the pitching side, that goes beyond pitch velocity. Taubman cited spin rate and horizontal and vertical break, saying the readings Statcast™ gives are like "radar-gun technology on steroids."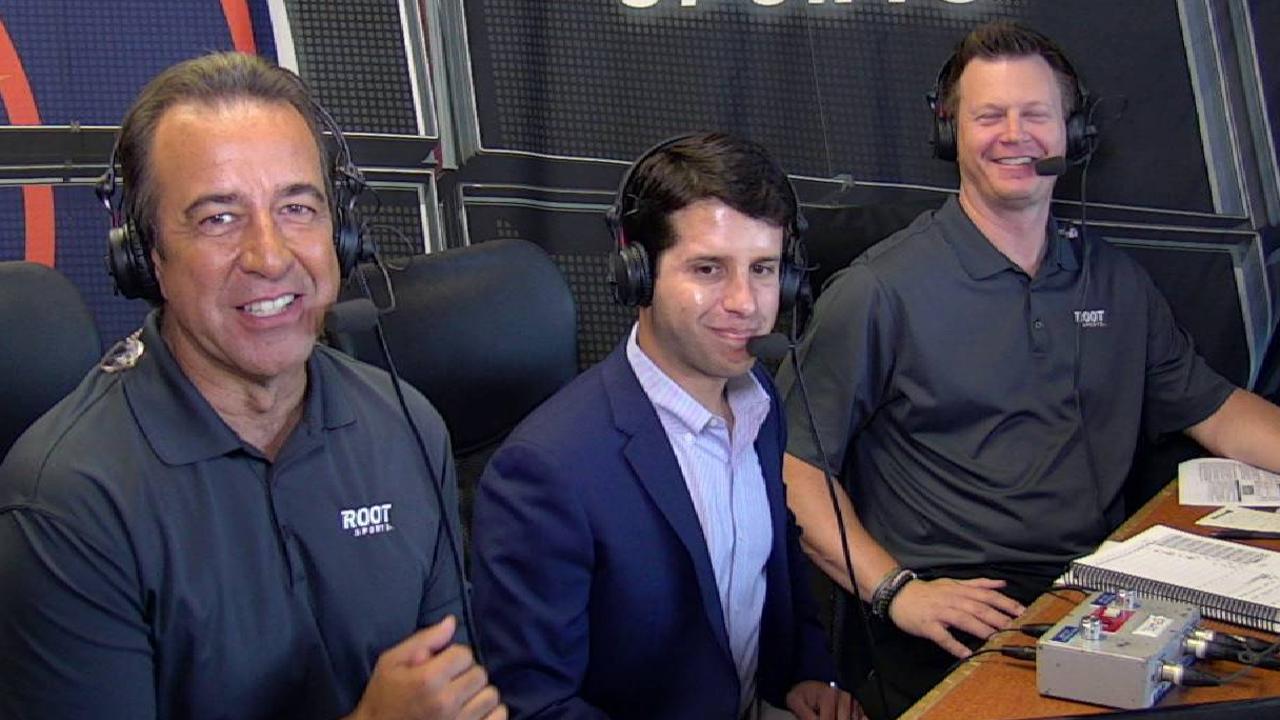 The Astros have been at the forefront of using the technology Statcast™ provides, notably identifying Collin McHugh as a pitcher to pick up, for example, because of his high curveball spin rate. High-spin curves tend to be more effective pitches, and McHugh has held opposing hitters to just a .176 batting average and .283 slugging percentage on his curveball since joining the Astros in 2014.
For the batter, Statcast™ provides the same wealth of data -- exit velocity and trajectory of batted balls, and more.
"That information is collected all across organized baseball -- at the Major League level, the Minor League level," Taubman said. "Even some of the foreign leagues like KBO in Korea and NPB in Japan have TrackMan, have Statcast™. That's providing people like me and the really talented people that I work with a ton of information that wasn't available years ago."
The Astros' game on the field -- against a similarly forward-looking franchise, the Indians -- was part of a sabermetric-themed Sunday with a teaching emphasis for children.
Astros reporter Julia Morales joined a youth baseball team in the stands at Minute Maid Park, quizzing them about Statcast-style topics. She asked the kids about everything from who was the fastest on their team and who pitches to the catcher's pitch-framing skills. One player even told her his exit velocity was around 90 mph.
David Adler is a reporter for MLB.com. Follow him on Twitter at @_dadler. This story was not subject to the approval of Major League Baseball or its clubs.